Swedish sisters Klara and Johanna Soderberg—the duo that makes up First Aid Kit—took over Union Transfer on Saturday. With their superb new record, Ruins, and their excellent back catalog at their fingertips, they enchanted the sold-out Philly crowd. Here are some photos and highlights from the night.
1. "Emmylou" and "Rebel Heart" showcased the sisters' trademark harmonies.
Any talk about the sound of First Aid Kit must begin with their voices. The Soderbergs complement each other exquisitely with harmonies that lift their tunes to whole new heights and create unifying moments that are thrilling to see live. This was most exemplified in the show opener, "Rebel Heart," and "Emmylou," which is perhaps one of their greatest works and a tribute to country music partnerships. Both songs show off their knack for blending sounds and were met with thunderous applause and sing-alongs from the audience.
2. Their lyrics are heartbreaking and self-assuring all at once.
First Aid Kit are known for delivering catchy, introspective songs that straddle the line between folk and country and create a sense of longing and rebirth. Take for instance "Ruins," a song about losing oneself in a breakup, which permeated the room with an almost palpable feeling of quiet reflection. The setlist ended with "My Silver Lining," which ingeniously manages to turn a line like "I try to keep on keeping on" into an earworm, sending the departing crowd into the night feeling a bit more connected and therefore more optimistic about tomorrow.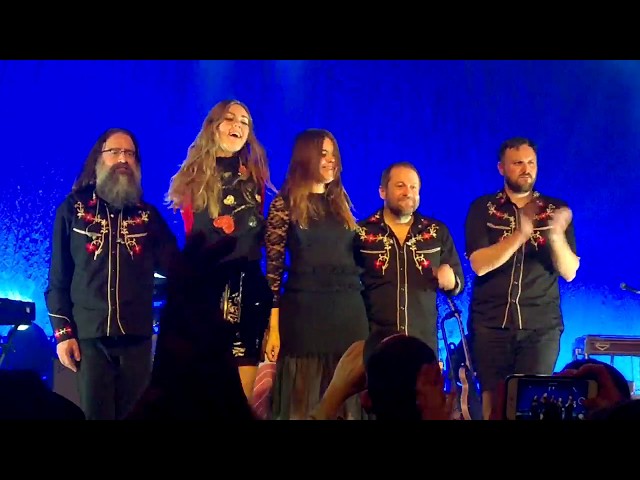 3. The backing band punctuated a brilliant setlist.
The Soderbergs were backed by a trio of musicians—Melvin Duffy on pedal steel, Scott Simpson on drums and Steve Moore on keys and trombone—whose presence was particularly felt in a handful of the night's more rocking tunes. "You Are the Problem Here," one of the band's truest rock songs, riveted the crowd with a profound message about rape. The cover of Heart's "Crazy on You" was an exacting reconstruction of a classic rock song and absolutely stunning. The encore was an excellent acoustic rendition of "Hem of Her Dress" a song about heartbreak that's inspired by the raw sound of Neutral Milk Hotel.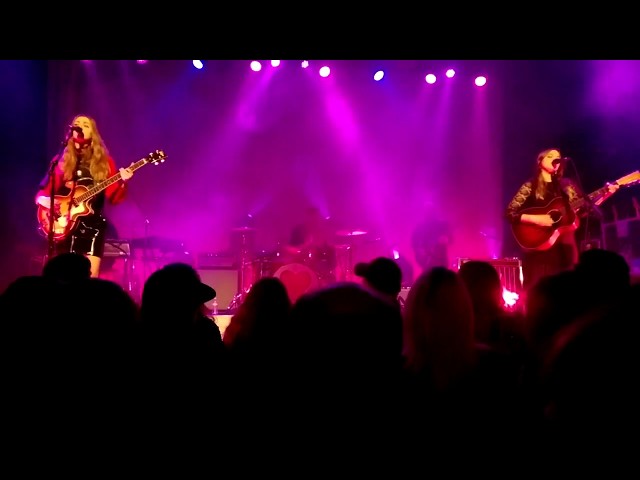 4. Van William opened with a fun set of energetic pop
With his ecstatic guitar skills and catalog of rock ear candy, Van William was a strong, energetic start to the night. Playing behind his debut LP, Countries, he and his band got the crowd to stomp while also delivering a strong cover of Neil Young's "Cinnamon Girl." It was an exciting first course before feast that was First Aid Kit.