John Oates (one-half of legendary Philly rock-pop duo Hall & Oates) brought blues and rock to life last night at World Cafe Live. With a solid backing band, the Good Road Band, and a reverent hometown crowd, Oates put on a spectacular show. Here are photos and highlights from the evening.
1. Oates took us on an awesome musical journey
The 69-year-old singer-songwriter based his performance around his influences and musical interests. Playing with a top-notch trio (guitarist Guthrie Trapp, bassist Steve Mackey and drummer Josh Day), he opened with the gospel song "Lord Send Me." The set continued on a time-travel course to "Anytime," a country song that sold an unprecedented million records in the 1920s. Oates also paid dues to country bluesman Mississippi John Hurt with blues songs such as "Stag O' Lee," which sounded phenomenal, and and he turned out a hard-rocking cover of "Pallet Soft and Low." He finished the night with a cover of Chuck Berry's "Let It Rock," a smart way of bringing the blues and rock in his set back together.
2. It was great to see Oates in Philadelphia the week of the Super Bowl
The singer couldn't help from telling us how excited he was to see the Eagles win—a feat that mirrors his own stratospheric success with Hall & Oates in the '70s and '80s. While he was quick to tell the crowd that this night was more about his solo work, he did crank out two recast Hall & Oates classics: "Maneater," which was performed as an awesome country-rock-reggae hybrid—the way Oates said he envisioned it. There was also "You Make My Dreams," which, while lacking the peppy "woo-hoo" refrain of the original, revealed wonderful new dimensions.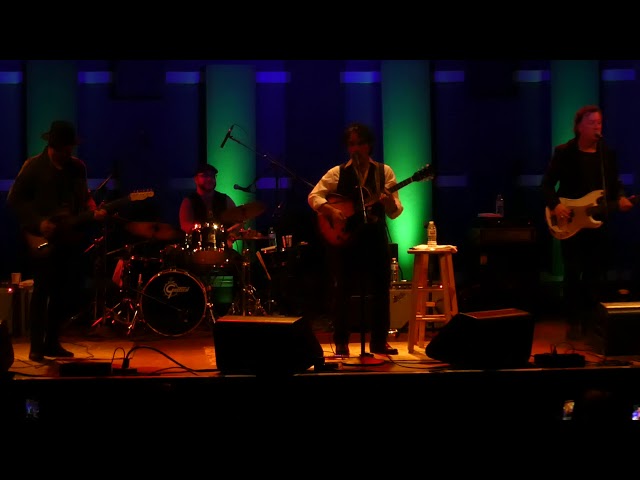 3. Oates showed us why he's one of our finest musicians
This man is a superb guitarist, singer and lyricist. His work with other musicians, as highlighted in co-writes with Jim Lauderdale and Adam Ezra, among others, show his ability to collaborate. And he is a great storyteller and deliverer of banter. His history notes about Mississippi John Hurt and his own recollections of first becoming immersed in music in Philadelphia made for an informative and entertaining night. Everyone should see him at least once.
4. Openers Sam Burchfield and Nathan Angelo gave us a taste of Hall & Oates
These solo performers opened with a unique set of Hall and Oates-esque pop, delivered with a Southern twang. Their hearty harmonies and superb playing made them a perfect complement to Oates.