Singer-songwriter Suzanne Vega graced the stage of the Sellersville Theater last Saturday to play two of her classic albums in order: 1987's Solitude Standing and 1992's 99.9 F. It was a stunning night of music by one of music's preeminent performers. Here are some photos and standout moments.
1. The night was bookended by Vega's most ubiquitous tune: "Tom's Diner."
The observational work stuns with its deftness and artistry. Vega began the show with an a cappella version of the '90s hit, leaving the room stone-cold silent and in awe. Then, she and her band (guitarist Gerry Leonard, bassist Mike Visceglia and drummer Doug Yowell) ended the night with the super recognizable DNA remix of the song. The song is a timeless masterpiece; DJs still use the beat to this day.
2. Then there was the brilliant devastation of "Luka."
Cradling her guitar, Vega unspooled the story of abuse. From there, the crystal-clear imagery and stunning truths that characterize Solitude Standing came in waves. "In the Eye" was particularly memorable as a deeper cut.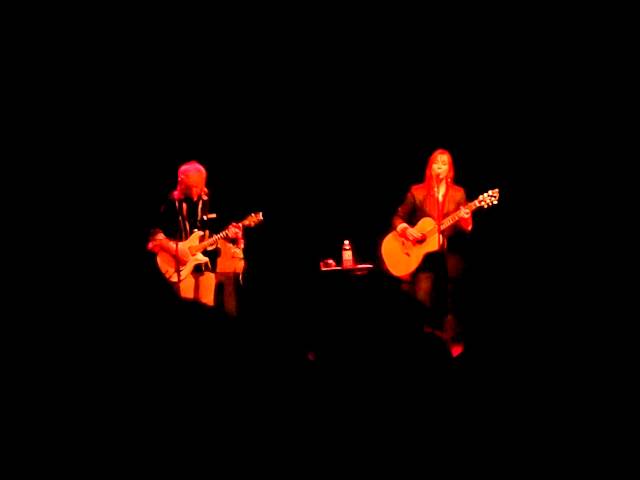 3. 99.9 F stormed in, full of its experimental sounds.
"Blood Makes Noise" stands out for its fascinating sound, which filled the sold-out venue with its off-kilter rhythms. "In Liverpool" takes the story of the young love in Solitude Standing's "Gypsy" to a fantasized future, creating a wonderful connection between the two records.
4. She tied up the night with a beautiful bow.
Vega wrapped up the show with "Marlene on the Wall," "Left of Center" and that aforementioned remix of "Tom's Diner." In her plainly sung voice, the lyrics wrapped us in a blanket then cleansed us like a misty spring shower. It's all too clear, folks: Suzanne Vega's raw and honest truth is one of the great rock voices of all time.