On Thursday, Tune-Yards brought their one-of-a-kind rhythms to Union Transfer, performing their organic soundscapes for a crowd that kept moving from start to finish. Check out some photos and highlights from the tour-de-force performance.
1. Tune-Yards was explosive from note one.
Playing behind their latest full-length, I Can Feel You Creep Into My Private Life, which, through jaunty melodies and worldly pop rhythms, makes an earnest effort to address white privilege, singer Merrill Garbus and bassist Nate Brenner painted aural pictures of beauty and pain. With the addition of drummer Hamir Atwal for this tour, the band is a solid trio of sound-makers. Garbus's radiant voice is often looped over a string of sounds, whether they be from a keyboard or guitar. Woven into the bass and drum sounds, it is a delicious layering of music.
2. The new album yields many treasures when played live.
"ABC 123" is one of the most brilliant tracks of the year. It is instantly catchy with the chorus of "ABC 123 LMNO." These repetitions hide the important commentary of modern humanity. Talking about the sixth extinction and eating "up all the coral," Garbus sings about her desire to things from a different perspective. The world seems to be going to hell in a handbasket, that's for sure, but at least we have Tune-Yards' superb beats to dance to before our destruction.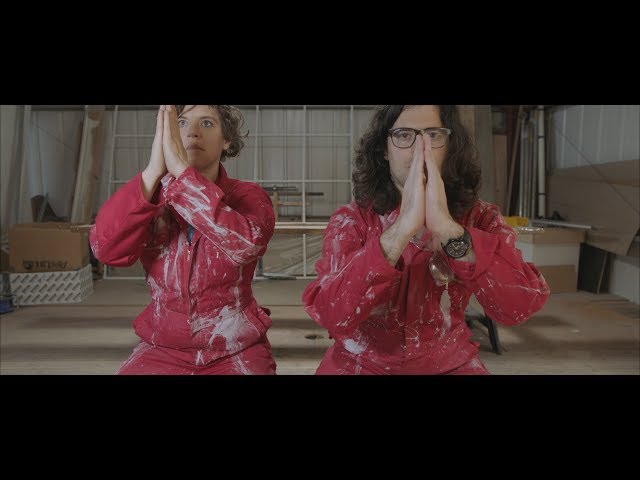 3. The show was a treat for the eyes.
With brilliant spotlights and a spare white canvas behind Garbus, the show popped with color and shadow. The striking image of Garbus's multiple shadows in the background mixed with the luminous array of rainbow lights pointing to the crowd—all making for spectacular eye candy to complement the tunes.
4. My Brightest Diamond opened with all the theatrics.
Led by Shara Nova, the New York band's tight set of alt-rock riled up the audience early in the night. Nova spun through the stage and the crowd with expert footing, while delivering knockout renditions of "White Noise" and "Dorian," among others.
RECOMMENDED: Full guide to the best Philadelphia concerts playing soon near you