Where to find the best Philly cheesesteak in Philadelphia
In a city overrun with options, here are 10 spots to find the best Philly cheesesteak in Philadelphia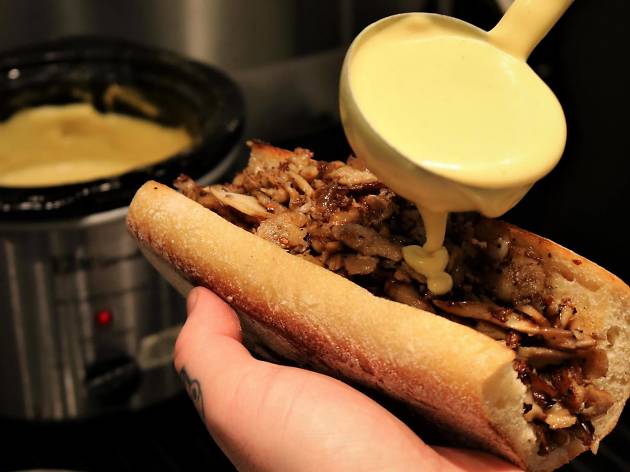 Those who come to Philadelphia usually arrive with a few specific goals in mind: the Liberty Bell, the Rocky Statue and losing their face in the best Philly cheesesteak in Philadelphia. While mainstays like Pat's and Geno's aka "Cheesesteak Vegas" are among the Philadelphia attractions that aren't to be missed, you shouldn't limit yourself to a cheesesteak there. Below are 10 of the best renditions of sliced-up beef with queso and/or onions you're going to find in a city overrun with cheesesteak options. And while you're eating your way through the city, keep your eyes peeled for some of the best bakeries Philadelphia has to offer. Our Italian desserts are out of this world.
RECOMMENDED: Full guide to the best restaurants in Philadelphia
Best Philly cheesesteaks in Philadelphia
Looking for more delicious Philly eats?
When you're hungry for red sauce, meatballs and pasta, follow this guide to the best Italian restaurants in Philadelphia