The top tattoo shops in Philadelphia for any kind of ink
A mix of old and new tattoo shops gives Philly's tat-hungry masses more options than ever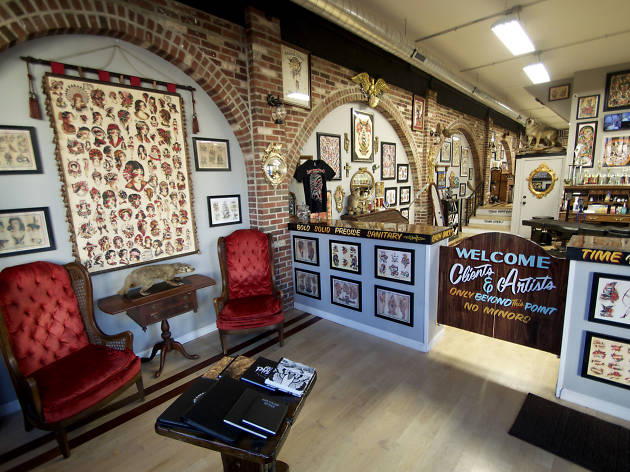 For decades, the epicenter of Philadelphia's tattoo culture was a cluster of famous tattoo shops just off South Street—one of the top Philadelphia attractions in its own right that's long known as much for its counterculture appeal as its heavy foot traffic. In more recent years, talented artists have branched out to the farther reaches of Philly neighborhoods, setting up independent operations and building audiences in Fishtown, deep South Philly, West Philly and beyond. Here are our picks for nine of the best tattoo shops Philadelphia has to offer, boasting diversity in terms of art style, flexibility and overall approach. When the ink is dry, toast your latest addition at one of the best bars in Philadelphia, and keep the night going with dancing at one of the top Philadelphia nightclubs.
RECOMMENDED: Full guide to the best things to do in Philadelphia
Best tattoo shops in Philadelphia
In the mood for tunes?
Philadelphia venues from South Philly to Fishtown provide awesome stages for local and national acts