Heads up! We're working hard to be accurate – but these are unusual times, so please always check before heading out.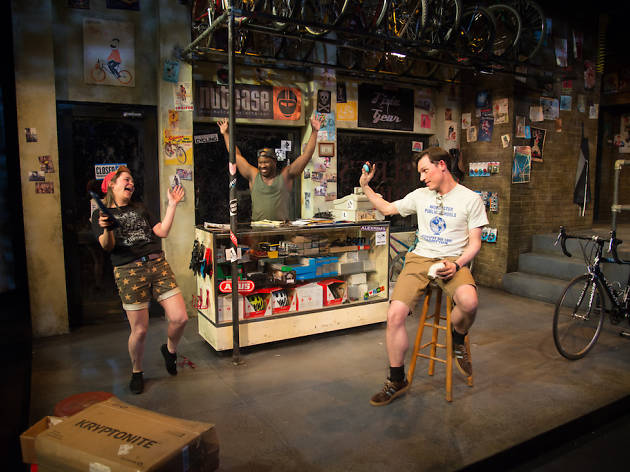 Your guide to the top theater companies in Philadelphia
Consult our guide to Philly theater companies so you'll know where to go the next time you want to see a good show
Philadelphia is home to dozens of thriving theater companies, providing an abundance of options for every type of showgoer. Do you prefer cheerful musicals or something more cutting-edge? In the mood for a comedy or would something darker hit the spot? Maybe you're looking for arty things to do in Philadelphia with kids? We put together this comprehensive guide to local theater companies so you'll know exactly who to seek out the next time you're in the market for show tickets. If you're going the fancy route, with a show at, say the Kimmel or Walnut Street Theatre, top off your night with a nice dinner at one of the best restaurants in Philadelphia. If you're looking for more of a bargain, throw back some pre-show drinks at a local bar for happy hour. Philadelphia is brimming with options for a perfect, well-rounded night at the theater. Live it up!
The top theater companies in Philly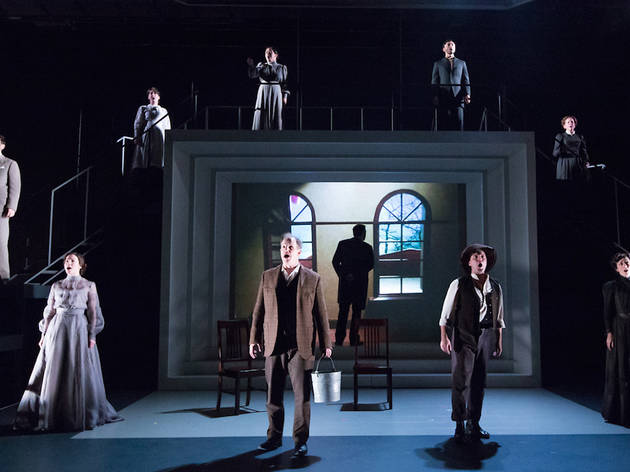 The Arden is a regional theater success story—the company, which started in 1988, has become one of the major players in Philly and beyond, with two buildings, multiple stages, and often full houses. A thoughtful moderation is part of the recipe—there's a welcoming, something-for-everyone vibe about both venues and productions. More traditional and less-out-there than the Wilma, more cerebral and diverse than the Walnut, Arden can be relied on for strong work in both musicals and plays. Their hugely popular children's shows are among the best in kids theater in town.
Since it began in 1973, the Wilma has been known for theater with a distinctively European, often avant-garde sensibility, along with a tremendous visual panache. Still led by Blanka Zizka, one of the company's founders, season offerings here will likely include devised work alongside plays, and familiar works (Hamlet, a few years ago) getting a fresh spin. Tom Stoppard's plays are a specialty, often getting exceptional productions. The Wilma at its best is intellectually rigorous and bracing—though some shows can provoke head-scratching for those looking for something more traditional. Their 300-seat theater is one of Philadelphia's best venues in which to take in a show.
Theatre Exile recently celebrated its 20th anniversary, two decades which saw them rise to become one of Philadelphia's most highly regarded companies for hard-hitting contemporary and modern dramas. They've done fine work with canonical pieces (including a sellout Who's Afraid of Virginia Woolf? a few years back), and have also produced stellar world premieres. This year, while their home space is out of commission, the company will be producing works in the Latvian Society's intimate space. The 2017-2018 season comprises three works by notable current playwrights, including a world premiere by local favorite Michael Hollinger.
Inis Nua Theatre Company states that its mission is to produce "provocative theatre from Ireland, England, Scotland and Wales"—and it's probably the "provocative" part that stands out most. Many works here originate in European Fringe festivals, where the style is punchy and often deliberately shocking. At the same time, founder and artistic director Tom Reing is one of Philly's most thoughtful and nuanced directors. It's a great combination that has positioned Inis Nua as one of the Philadelphia theater companies to watch, especially for those whose taste runs on the edgy side.
InterAct mounts contemporary plays (usually world or local premieres), with a focus on current social, political and cultural issues. Founding director Seth Rozin has a longstanding reputation for strong and provocative work and as such, Interact's recent seasons have been exceptionally interesting and diverse.
For more than 20 years, Lantern Theater Company has been making theater in the charmingly atmospheric, intimate space adjoining St. Stephen's Church. Plays—rather than musicals—dominate here, with a mix of contemporary works and classic ones that are notable for their intellectual rigor (think: playwrights like Shaw, Chekhov, Ibsen and Stoppard). Works by Shakespeare are particularly well done under the steady hand of artistic director Charles McMahon. The 2017-18 season features the Bard's The Tempest, Michael Frayn's Copenhagen and other works.
The University of Pennsylvania's Annenberg Center for the Performing Arts is undergoing a metamorphosis, both physical and conceptual. As the building is being spruced up, new artistic director Christopher Gruits is planning an itinerary of diverse performances that integrates the center more fully into Philadelphia's arts scene. The 2017-18 season brings a broad spectrum of theater, music and dance, including a world premiere adaptation of Haruki Murakami's haunting short story, Sleep, and—for movie buffs—a series of rare musical films curated by legendary choreographer Mark Morris.
Founded in 1999 by a group of young artists, Azuka's focus is diversity and to tell the stories of the downtrodden and overlooked (its pay-what-you-decide ticketing policy also speaks to that spirit of inclusiveness). The company made a big leap forward in 2016 when it became one of the resident groups at the Drake. In their terrific new space and under artistic director Kevin Glaccum, the company upped its game with some significant world premieres. Their 2017-18 season will be one marked by an array of new works by local writers.
Photograph: Jeremy Daniel
This umbrella organization brings national touring companies—mostly musicals, but occasionally also straight plays—to Philadelphia. The operation is based at the Kimmel Center, but uses several different venues in Philadelphia—most prominently, the magnificent Academy of Music, which is also home to Opera Philadelphia. More intimate works are often done at the Forrest or Merriam theaters. Next year's offerings include Finding Neverland, The Color Purple, Waitress and Something's Rotten—but the one everyone's lips, Hamilton, won't be staged until the 2018-19 season.
In 2005, EgoPo moved from New Orleans to Philadelphia. Hurricane Katrina was part of it, but Philly welcomed this exceptionally intriguing company—under the imaginative direction of Lane Savadove—with open arms. And rightly so: EgoPo regularly delivers some of this city's more thought-provoking theater. Their three-play seasons are organized as "festivals" around a unifying theme ("Russian Masters" in 2016-17), and the works are often radically, sometimes thrillingly, reinvented. In 2017-18, the focus is playwright John Guare's "Lydie Breeze" trilogy, which EgoPo stages at Christ Church Neighborhood House.
Show more
Prefer theaters with movies in them?
Whether you want a big blockbuster or a moving indie flick, find it in the best movie theaters Philadelphia has to offer