Your guide to the top theater companies in Philadelphia
Consult our guide to Philly theater companies so you'll know where to go the next time you want to see a good show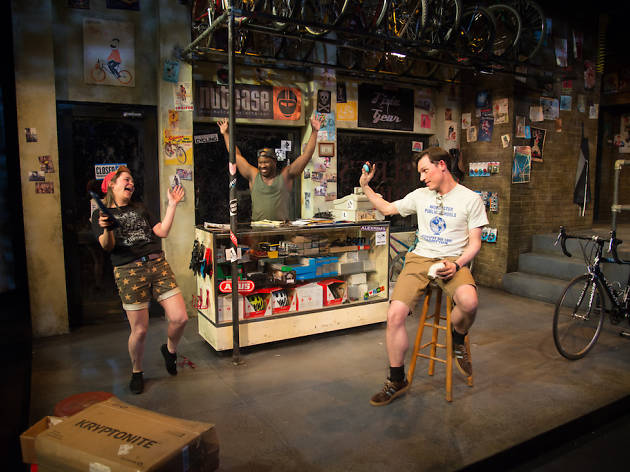 Philadelphia is home to dozens of thriving theater companies, providing an abundance of options for every type of showgoer. Do you prefer cheerful musicals or something more cutting-edge? In the mood for a comedy or would something darker hit the spot? Maybe you're looking for arty things to do in Philadelphia with kids? We put together this comprehensive guide to local theater companies so you'll know exactly who to seek out the next time you're in the market for show tickets. If you're going the fancy route, with a show at, say the Kimmel or Walnut Street Theatre, top off your night with a nice dinner at one of the best restaurants in Philadelphia. If you're looking for more of a bargain, throw back some pre-show drinks at a local bar for happy hour. Philadelphia is brimming with options for a perfect, well-rounded night at the theater. Live it up!
The top theater companies in Philly
Prefer theaters with movies in them?
Whether you want a big blockbuster or a moving indie flick, find it in the best movie theaters Philadelphia has to offer