Sundance Film Festival 2023: all the movies you need to know about
The crowds are about to descend on Park City, Utah for the first time since the pandemic with Sundance kicking off on January 19. There, this month's Sundance film festival looks set to knock it out of the park with an irresistible mix of breakout hits, cutting-edge docs, episodic series and much more. The best of Sundance might even nudge its way into in 2024's Oscars race, following 2022 winner Coda to Best Picture glory. Candidates for that breakout status include Sofia Coppola-produced LGBTQ+ drama Fairyland, a new musical treat from the filmmaker behind Sing Street and Once, and buzzy new Little Richard and Michael J Fox docs. This year's festival still has an online component for US and Canadian audiences to enjoy, as well as physical tickets, although for most of us, it's about clocking the hits and breakouts ahead of their cinema releases. And maybe spot the next superstar of tomorrow early, and immediately bore your mates about them. To help narrow it all down, here are 15 of the hottest new indies to look out for at the fest.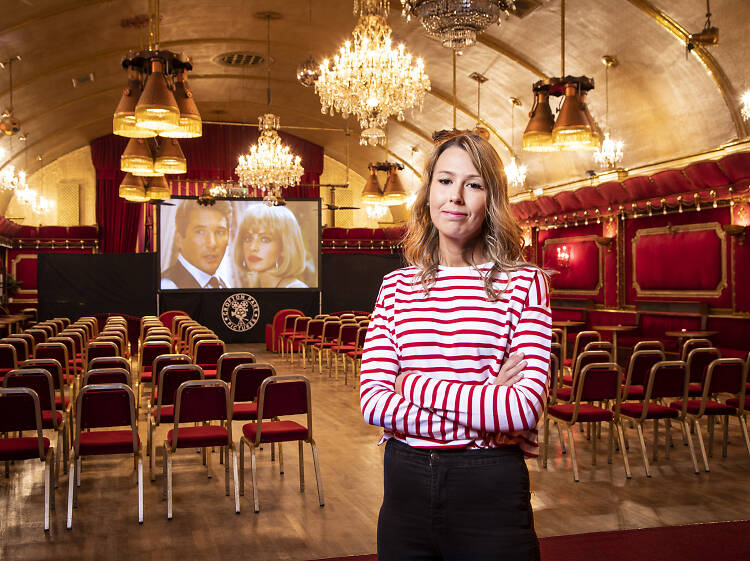 How one Londoner created her own neighbourhood cinema
More than a million people live in south-east London but, incredibly, many were starved of movies for years. Until recently, Crystal Palace and West Norwood had no cinema of any kind. Ditto Brockley, Dulwich and Blackheath. The south-east of the capital was like a black hole when it came to film-going. Unless you were willing to travel to Greenwich (for the likes of the Picturehouse) or Peckham (for the cheap and cheerful Peckhamplex), the telly was all you had. But in the last few years, an entrepreneurial spirit has been awakened to end the drought. Since 2014, a slew of pop-up, do-it-yourself cinemas have sprung up. Most have used multi-purpose public spaces not usually associated with the movies. Some are young, not-for-profit community interest companies. Others are family-run. And three of the majors – Everyman, Picturehouse and Curzon – have followed suit. With more new cinemas planned in the Lewisham area (a Catford site was approved last year), this homegrown breed of indie 'craft' cinemas shows no sign of abating, with their owners all insisting that they offer something different and unique. Jayne Williams, 30, who runs the Rivoli Ballroom in Crofton Park, remembers seeing George Michael shoot a video in her grandparents' historic venue. But it wasn't until she returned to the family nest five years ago, after studying graphic design at Central Saint Martins, that she decided to right a wrong and put on a movie night. 'There's something about the ballroom, it's lik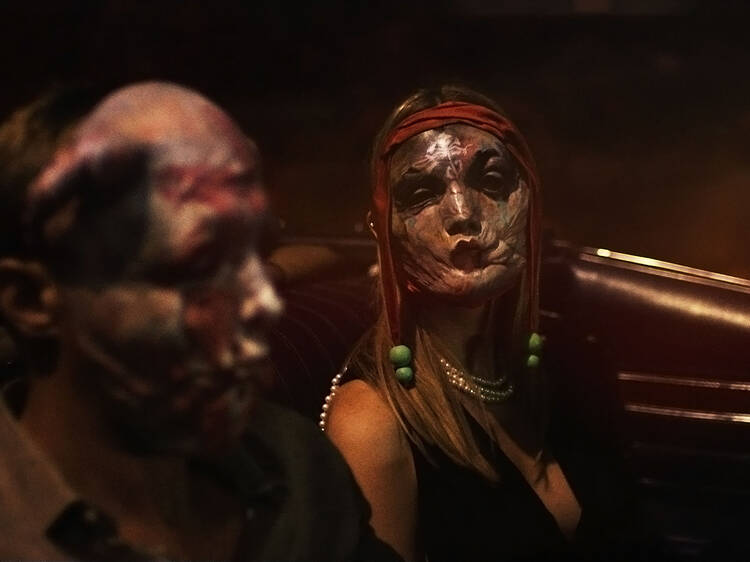 Infinity Pool
Midnight movies at Sundance never fail to generate some shock and awe. Whether it's gore, torture porn or graphic sex, the horror that unfolds knocks audiences for six and reverberates almost instantly around the world. Here, then, is the latest outing from Canadian auteur Brandon Cronenberg, his third after 2020's Possessor and 2012's Antiviral, ready to be unleashed.   We begin with James (Alexander Skarsgård) and his wife Em (Cleopatra Coleman) touching down for some R&R at a luxury resort in a dystopian Eastern Europe. He's struggling to write (it's been six long years since his debut). She's bankrolling their life (daddy owns the publishing house). When another guest, the sultry Gabi (Mia Goth) and her architect husband, Alban (Jalil Lespert), invite the pair out for an illicit trip to the beach, James finds his life spiraling out of control as he tosses any shred of self-discipline out the door.  Fans of The White Lotus (and Triangle of Sadness) will devour this sci-fi-comedy-horror with glee, as Cronenberg unashamedly cranks up the ante on tourists behaving badly. James is guilty of a late-night hit and run. The only way out: to pay to be cloned by the police, so the victim's family can have him executed without diplomatic relations souring with the US. For Gabi and Alban, and their coterie of friends, it's a price worth paying. After all, their vacation's one, long, mind-bending party – complete with hallucinogens and orgies, and a few local casualties along the way. The new cinema at Selfridges might be the chicest place to watch a movie in London
This Friday, Selfridges adds a cinema to its formidable array of departments, concessions and that terrifying skate bowl in menswear. Located in the bit of the basement that once housed HMV, it comes complete with three state-of-the-art screens, a cocktail lounge and a private members bit. To kick off, 'Frozen II' and 'Le Mans '66' will be screening. Olympic Studios founder Stephen Burdge, the man behind the project, has plenty of previous in cinematic transformations. He turned Barnes's Olympic Studios – once frequented by Led Zeppelin and The Rolling Stones – into a community cinema, and fitted Archlight's three snug screens into the railway arches at Battersea Power Station. 'We like interesting spaces and iconic buildings,' he says. 'Our USP is sound and we've come to Selfridges with the same recording-studio-quality speakers.' Prepare for Elsa's icy powers to translate into a serious sonic boom. Photograph: Matt Writtle As Burdge explains, no stone has been left unturned in ensuring the best cinemagoing experience. 'Like at our other sites, we're using the comfiest Norwegian reclining seats.' Even your bag of popcorn will have been mulled over at length. 'We've spent a lot of time finding bags that don't rustle and food that doesn't smell.'  Photograph: Matt Writtle The Cinema at Selfridges – first trialled in store as a pop-up five years ago – will boast a 70-seat main screen, with a second 59-seater and a third 28-seater as well. Rows of chairs will be curved in l