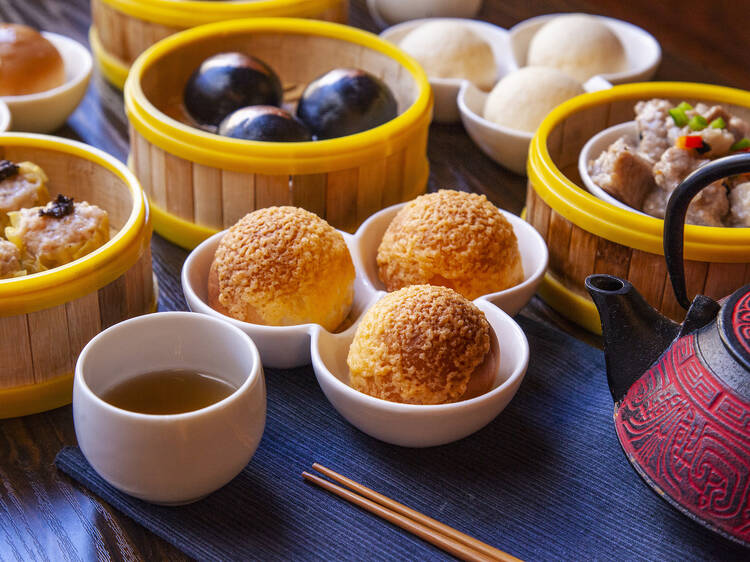 The best dim sum restaurants in L.A.
There's no question that Los Angeles has one of the largest offerings of dim sum in America. In the San Gabriel Valley—a place once advertised to would-be immigrants as the "Chinese Beverly Hills"—dim sum restaurants are the de facto brunch spots, drawing lines of people attracted to the hustle and bustle of this culinary tradition. But dim sum's reach has grown to encompass neighborhoods within the city's official limits, including serviceable options available in Hollywood and parts of the Westside. Whether you flag down dumplings from a push cart or opt for a more upscale dining experience, here's your guide to the best dim sum restaurants in L.A. RECOMMENDED: Have a meal at the best restaurants in L.A.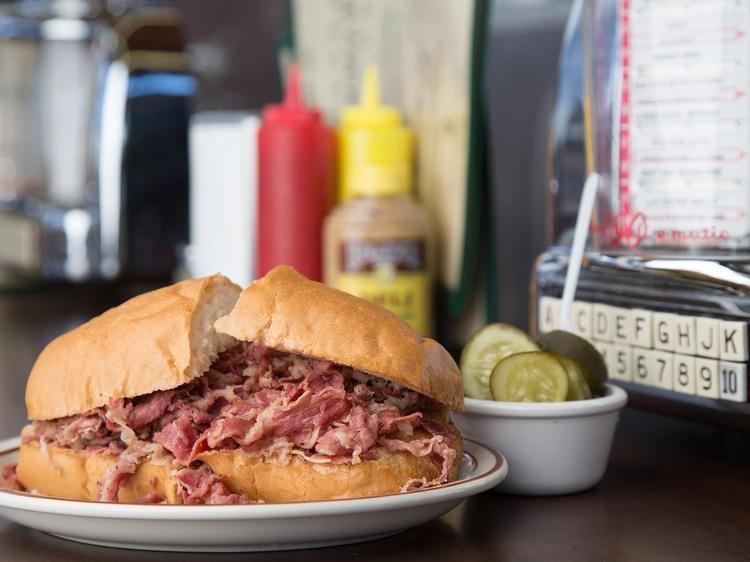 The 9 best pastrami sandwiches in L.A.
While there are innumerable ways to take your pastrami, there's little dispute that this New York native from the 19th century has become a beloved American deli classic. From its beginnings in brine to a final steam to render its marblings, pastrami—like grilled cheese—is a practice in the art of comfort food. Go traditional (pastrami on rye and some mustard), or try "the works," otherwise known as The Rachel, complete with coleslaw, Russian dressing and Swiss. Prefer a pastrami dip on a French roll? No judgment here. Whether it be a BBQ joint or a new vendor in Grand Central Market, there's a place that satisfies your cured-and-smoked meat needs on this list of the best pastrami sandwiches in Los Angeles. RECOMMENDED: See more delicious coverage on sandwich shops and sandwiches in Los Angeles.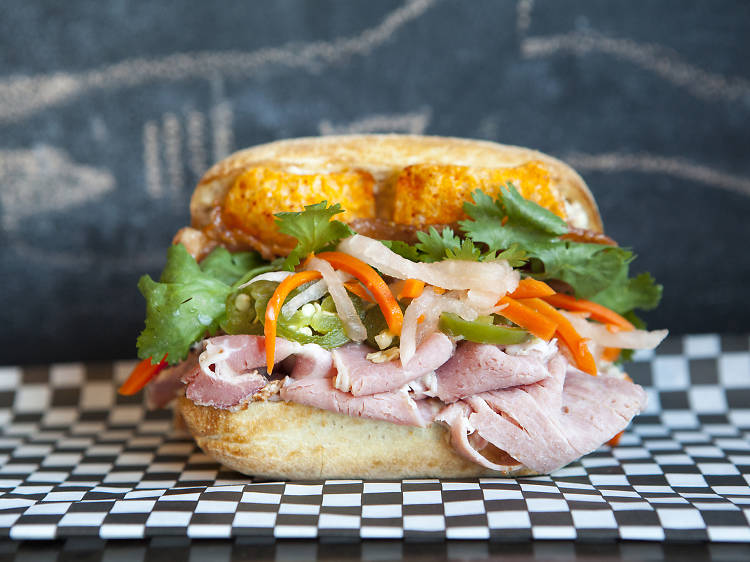 The best banh mi in Los Angeles
Out of all the options we have to choose from to find cheap eats in Los Angeles, banh mi just might give us the most bang for our buck. Consider the Vietnamese staple: a fusion of Southeast Asian flavors wrapped up in a French baguette, a blend of meat and pickled veggies and pâté that start at $2.50. Sure, there are the exceptions—a Culver City pick that runs $11, for example—but the banh mi that made our list are worth every penny. Remember the requisite Vietnamese iced coffee and you're golden. RECOMMENDED: See more delicious coverage on sandwich shops and sandwiches in Los Angeles.