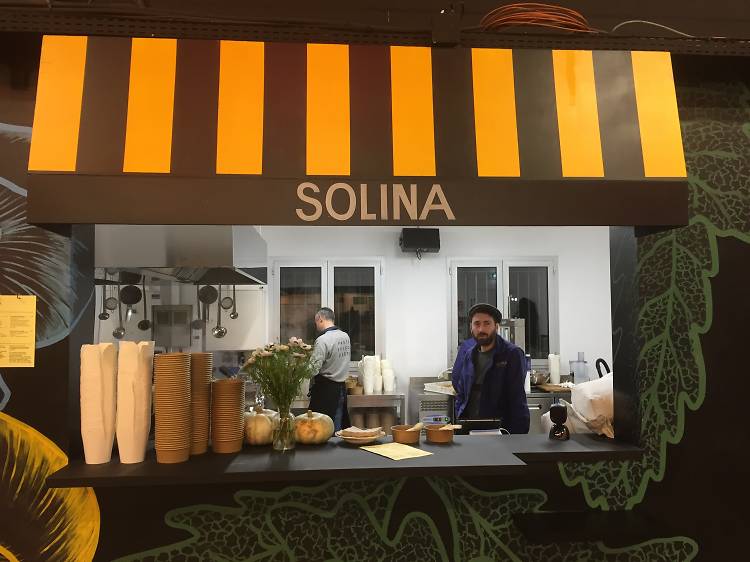 Solina
Ground Control is back in the 12th and you cannot miss the pasta-based delights of Riccardo Ferrante. The former sous-chef to Pierre Jancou (at Achille) wanted to serve fresh pasta from where his native Abruzzo, a wild and mountainous region near Rome. Which is where the ancient solina wheat comes in – the pasta is prepared using the organic flour and then delivered to Paris in a delicate cardboard box. Bellissima.   There are just a few dishes on the menu: a delicious three cheese ravioli (parmesan, ricotta and gorgonzola), spaghetti alla chitarra – a long, fine pasta, with a delicious combination of mint pesto and caserecce all'amatriciana (pork cheek, parmesan and tomato sauce). Fans of transalpine flavours will be in seventh heaven.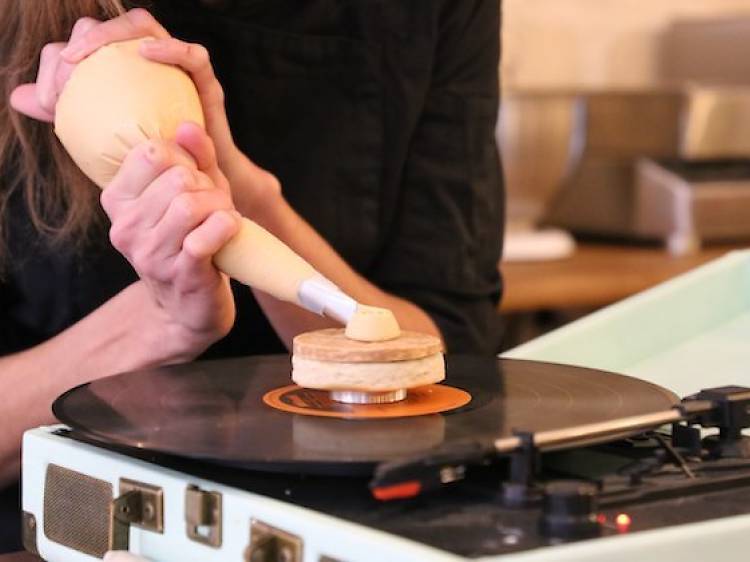 Les Commères
Who's it for? Those who like their cocktails with a side of cake. What should I order? The MJ, with vodka, raspberry puree, lychee, rose water and blue foam. First came the cocktail and small plates restaurant (Dersou), then the specialist dessert bar (Dessance). And now Paris has its own dessert and cocktail bar, led by the inventive Adèle Doublet (formerly of Popelini and La Pâtisserie des Rêves). Get comfortable among the classroom-style table and chairs, hanging plants and Italian stone floor, before devouring patisserie (made right in front of you) with a cocktail pairing. A prime example of the artistry was a bewitching caramel dessert with almond dacquoise, a crunchy tuille biscuit, an oozing caramel heart and caramel chips, which is made using a retro record player. Paired with the MJ (vodka, raspberry puree, lychee, rose water and blue foam), it was a true wonder. There's also the option of mini choux buns for 2-4 people (€24-35), or even a custom-made choux bun, with the choice of flavoured cream, whipped cream and toppings. But the savoury gets a look-in too: think black truffle gouda, homemade foie gras, 30-month aged ham and grilled Sicilian vegetables (€11-16.50). Don't leave without leaving your mark on the giant blackboard in the toilets.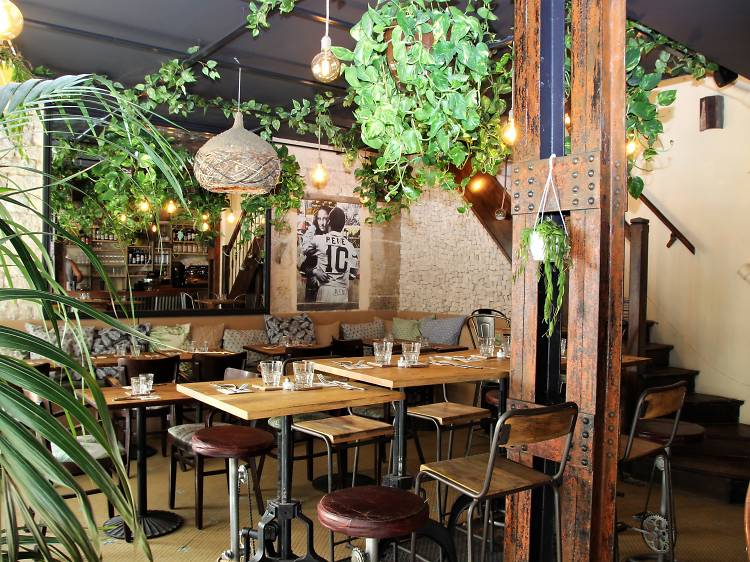 Boteco
Who's it for? Anyone hankering after a holiday to Brazil. What should I order? A caïpi-maté (rum, iced mate, lemon juice and thyme syrup). It's been ages since we got this excited about a bar. Pass through the doors of Boteco and you might as well be stepping into Ipanema: think exposed brick walls, hanging walls and a distinct Franco-Brazilian vibe. On the drinks front, the caipirinhas are the highlight – made with either the classic cachaça, rum, vodka or even sake. Other winners include the corcovado, combining cachaça, rosemary-infused honey and coconut water, and the punch carioca (cachaça, lemon, white cocoa cream, mint and prosecco). If you're peckish, dive into the delightful tapas selection: bean hummus, cassava fries and passion fruit cheesecake.