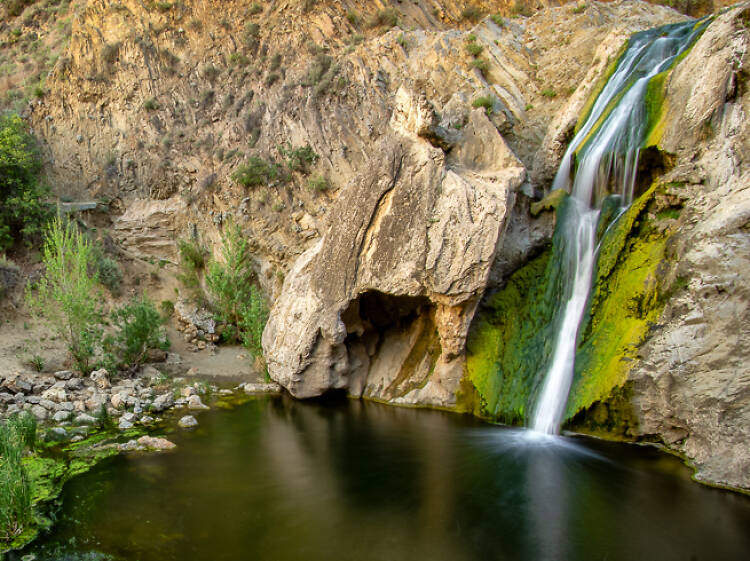 The 5 best hiking trails in L.A. with waterfalls
While Angelenos are blessed with a gorgeous web of hikes with a view, we all too often find ourselves baked by the sun, with the ocean in sight and yet tantalizingly out of reach. So how do you get a little refresher while you're in the middle of a mountainous trek or camping excursion? With some mist from a waterfall. Here are five hiking trails in L.A. that'll keep you cool by journey's end with some of the area's most impressive waterfalls. L.A. hikes with waterfalls? We can't think of more perfect things to do to take advantage of the all-too-brief rainy season (they're technically still visible in the summer, but you'll find a considerably more meager flow). Just a word of caution: Waterfalls are strongest when winter snow up in the mountains melts in the spring, or after it rains. That's also when they're at their most dangerous; we wouldn't recommend tackling these trails immediately after it's rained—wait just a couple of days to be safe, particularly if you're a novice hiker.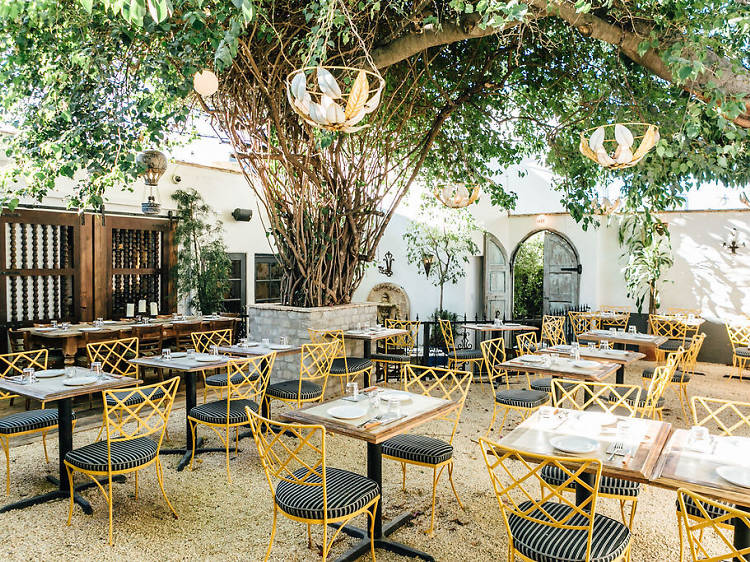 L.A. restaurants serving the best bottomless brunch
Angelenos didn't invent heavy drinking at 10am with a side of bacon and eggs, but we've certainly perfected it: Throw a stone in L.A. and you'll hit a breakfast spot offering bottomless mimosas or bloody Marys with your pancakes. But where should you go for the best boozing and brunching? These L.A. restaurants serve the ultimate bottomless brunch, from a rooftop perch with all-you-can-eat-and-drink menus to a charming French bistro with endless champagne and mimosas. Shake off last night's hangover, find yourself a designated driver and restart the party at these weekend hotspots. RECOMMENDED: See more of the best brunch restaurants in Los Angeles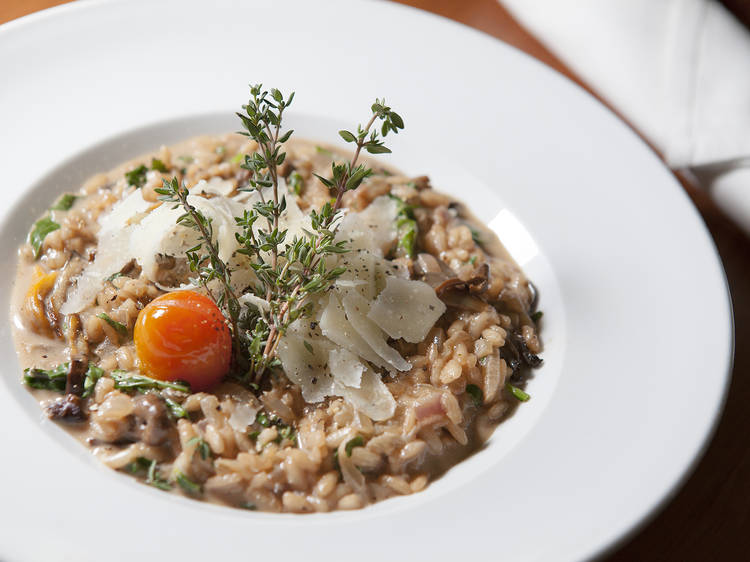 L.A.'s best vegetarian restaurants
All that bacon worship getting you down? In a city where you can find a farmers' market any day of the week and a collective love of kale that borders on obsession, discovering a plate of perfectly prepared vegetarian (or even vegan) cuisine is easy. We've combed through the city's eateries to find L.A.'s best vegetarian restaurants—ones that even your hamburger-loving friend will enjoy. Make sure to check the current status of restaurant reopenings before visiting any of these spots.