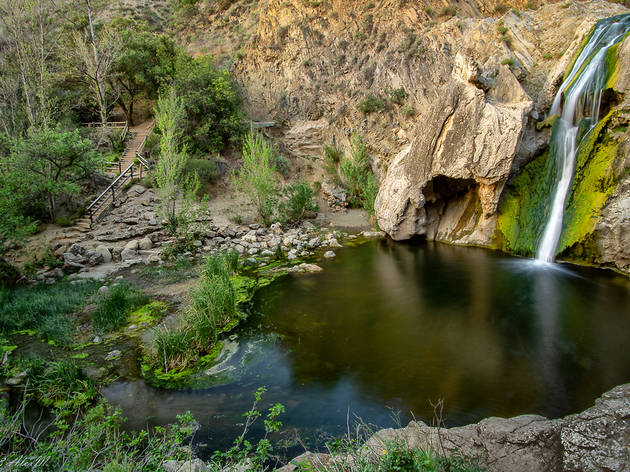 The 5 best hiking trails in L.A. with waterfalls
Looking for hiking trails in L.A.? Head outdoors and experience these five hikes with waterfalls.
While Angelenos are blessed with a gorgeous web of hikes with a view, we all too often find ourselves baked by the sun, with the ocean in sight and yet tantalizingly out of reach. Here are five hiking trails in L.A. that'll keep you cool by journey's end with some of the area's most impressive waterfalls. L.A. hikes with waterfalls? We can't think of more perfect things to do to enjoy a too-brief rainy season.
Just a word of caution: Waterfalls are strongest when winter snow up in the mountains melts in the spring, or after it rains. That's also when they're at their most dangerous; we wouldn't recommend tackling these trails immediately after it's rained.
Though trails in L.A. County are open, some may have modified access or be temporarily closed. We suggest checking in with the county's trail reopening alert for the latest news and restrictions. For trails that are open, you must wear a mask in the trailhead parking lot, as well as on crowded stretches, and practice social distancing. Waterfall hikes have been known to be overwhelming popular so consider tackling an alternative trail (sans waterfall) instead if things look too busy.
Hit the trails for these five waterfall hikes
Want to go camping?
Find a great spot not too far from L.A. to plan a weekend in the wilderness