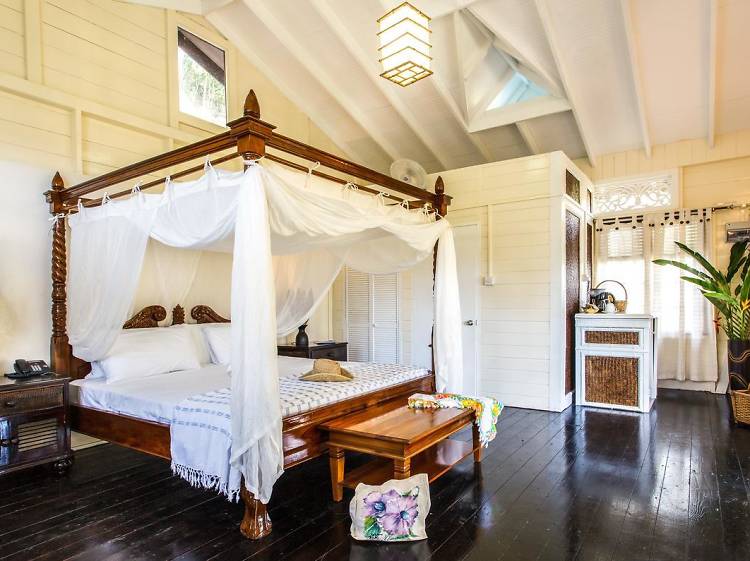 The 10 best hotels in St Lucia
Dense green rainforest, dark volcanic beaches and the iconic twin peaks of the Pitons make St Lucia the sultry beauty queen of the Caribbean. This magnificent island might be a honeymoon favourite but it's not at all manicured: the roads are hilly and tortuous, the fishing villages ramshackle, the mood exotic and piratical. Come here if you fancy plunging into nature – hiking through damp rainforest, diving in the Soufriere marine park, visiting sulphur springs – then flopping down in a small and welcoming hotel. Most properties here are on the west coast with, unusually, those in the hills just as attractive as others on the beach. Here's our top ten.
The 10 best hotels in New Zealand
With its tremendous landscapes, Maori heritage, superb food and wine, long list of incredible things to do and love of all things outdoors, New Zealand guarantees a memorable trip. Getting around this predominantly rural country is easy, and with a population of just 4.6m it's never long before you're discovering quiet roads and deserted beaches. Where you stay is a big part of a journey here, thanks to an inviting range of luxury lodges and boutique hotels that are for the most part privately run. That means you'll not only sleep well at the ten properties we've picked out here, you'll also be shown how to make the most of where you are, which for many Kiwis means getting close to nature, enjoying adrenaline activities, and eating and drinking extremely well. Enjoy!