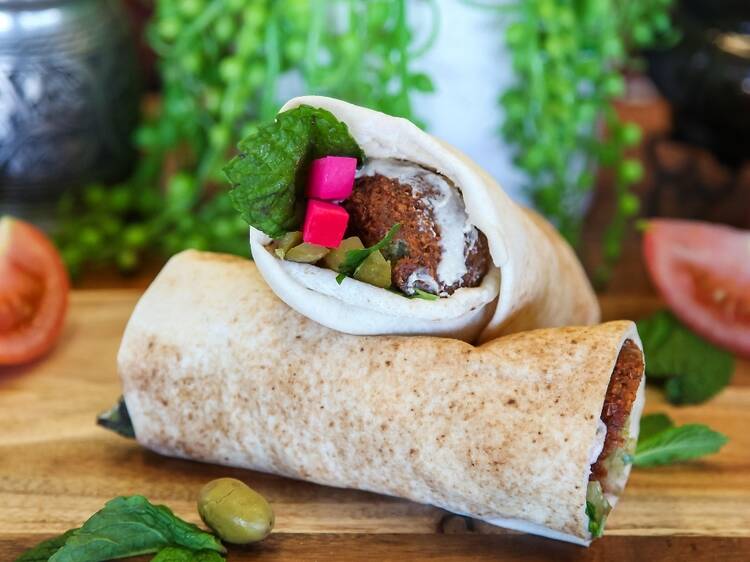 The best cheap eats in Brisbane
Brisbane can be an expensive place to eat out if you don't know where to find a tasty bargain. Most visitors find themselves gravitating towards the river, which is lined with high-end eateries charging top dollar for a feed. But eating cheap in Brisbane doesn't just confine you to burger bars or far-flung suburbs. You can dine like royalty in some of Brisbane's most popular areas – if you know where to look. And it just so happens, that we do. Here are 12 of the best affordable restaurants – meaning places that serve hearty mains for under $25 – in and around the glorious city of Brisvegas. Calling all carnivores: these are the best steaks money can buy in Brisbane. Money tight? Here are the best free things to do in Brisbane. Love a curry? Here are the best Indian restaurants in Brisbane.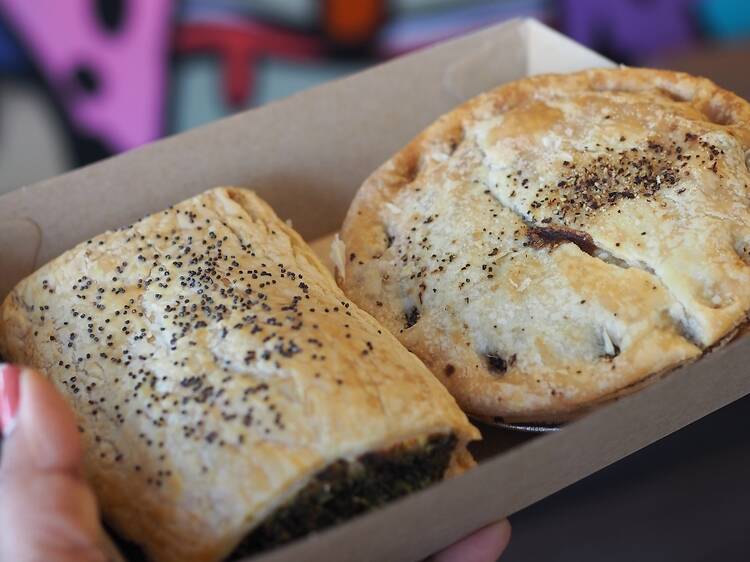 Veganyumm
Shoulder to shoulder with Charlie's fruit and veg and neighbour to Body Fit Training is sweet- and-savoury bakery Veganyumm. Whether you sit in for a snack or take home a pack, be prepared to pick and choose more than you thought you would. This place has the best vegan chicken pesto toasties, with a perfect crisp and creamy texture. For an ideal experience, sit with your back to the Gym entrance, close your eyes (save your gaze for the desert display later) and listen to the crunch of your toastie. The best part? This place closes 10pm most nights. Don't forget to grab a chunky brownie or savoury pie on your way out!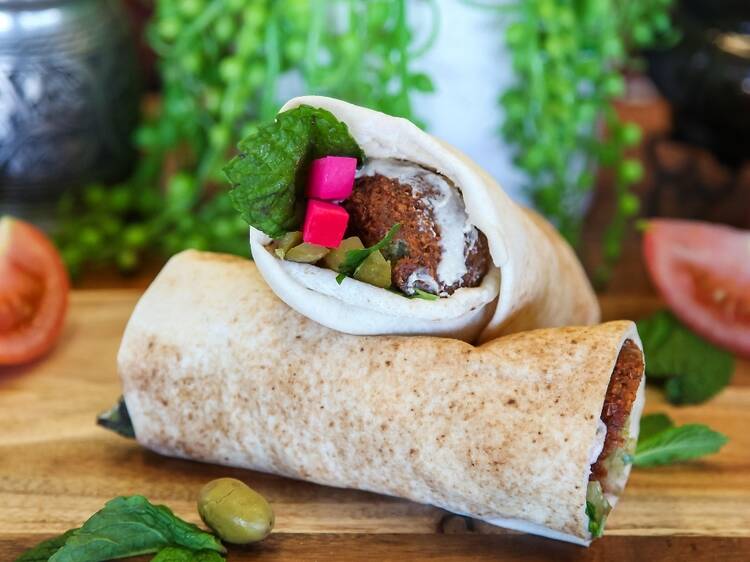 Watany Manoushi
Located in the old Palmdale shopping centre, opposite Garden City, Watany is a morning walk through Beirut with its fresh bread, classic olive oil, sumac and za'tar trio, and rare Arabic produce. The underwhelming view of the carpark completely contrasts with what you're getting here: a wholesome Lebanese breakfast representing various regions in Lebanon and the Middle East, served with tea and stories. The Fatte plate combines a tanginess with tahini and fried pine nuts ($8.99) while the za'tar pastry rolled up into a wrap with tomato, cucumber olives and mint is freshness that fills you right up ($6.50). My favourite though is the spinach and fetta pastry ($6.80). The cheesy warmth and flavour coupled with the sweet tea reminds me of eating by a woodfire in the elevated mountains of Sawfar, Lebanon.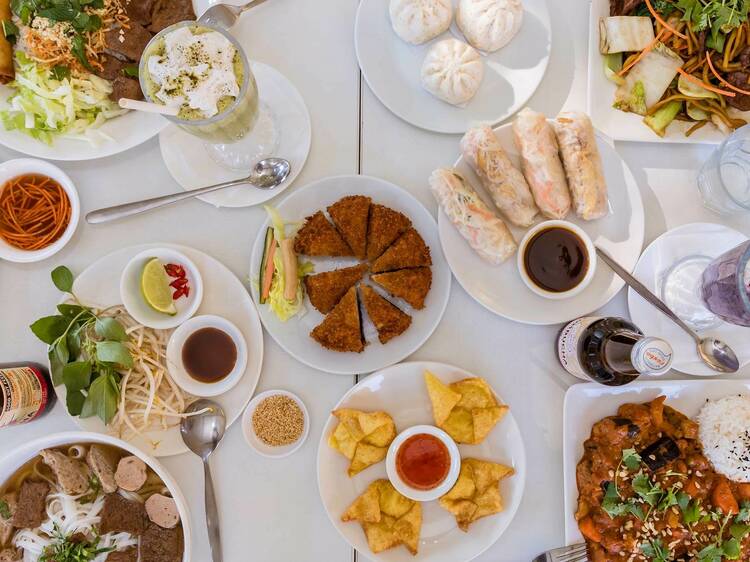 Loving Hut Brisbane
Loving Hut is an international vegan fast food franchise and your one-stop-shop for a quality feed made with good intentions. Above a freezer filled with various take-home vegan produce sits a busy takeaway-style menu. From Singaporean and Vietnamese noodles and curries to nuggets and pastries, to lasagne and fettucine, the cuisine offered is both eclectic and exciting. At first, you're not sure what to expect, there's no specific vibe to the place, and the dishes share no theme other than being vegan. But it's love at first sight when your meal arrives – we had the Singapore Noodles ($13.99), the Loving Hut Laksa ($13.90) and shared the heavenly salad ($10.90).