 'Time Out 50: 50 Years, 50 Covers' book & merchandise purchase terms & conditions
The use by you of the website https://timeout.com/london/shop, and related microsites, (the "Website") and the purchase by you of a good or service (the "Product") through the Website is conditional upon your acceptance of these Terms and Conditions (the "Terms"). Each time you buy a Product, you are required to show your acceptance of the Terms by clicking on the button marked "I Accept". If you refuse to accept these Terms you will not be able to order a Product through the Website. We may revise this legal notice at any time by updating this posting. You should check the Website from time to time to review the current legal notice, because it is the terms and conditions at the time of purchase are binding on you. Certain provisions of this legal notice may be superseded by expressly designated legal notices or terms located on particular pages of the Website.         Information about us The Website is a site operated by Time Out England Limited ("Time Out" and "we"). Time Out is registered in England and Wales under company number 01782049 and with its registered office and main trading address at 77 Wicklow Street, London WC1X 9JY.  Time Out's VAT number is GB 672 1770 31.        Purchasing Products We negotiate and advertise offers, products, experiences, surveys and any other promotional based offerings (collectively, the "Offer") with various suppliers of goods and services on behalf of our customers. The Offers are conditional upon certain requirements being me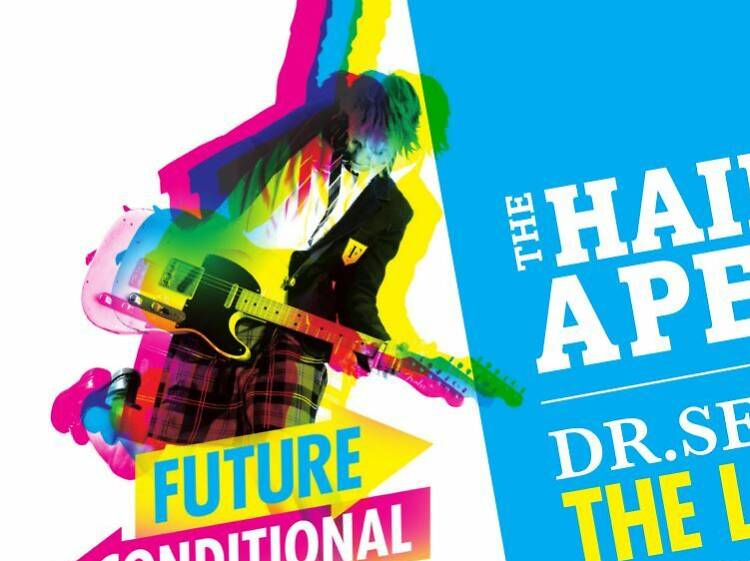 Priority booking: new season at The Old Vic
This September, acclaimed director Matthew Warchus will take over from Kevin Spacey as the artistic director of The Old Vic – and you can buy priority tickets to his first season exclusively with us. With an aim to bring more productions per year than ever before, you can expect a wide-range of shows to hit the boards and we have the first three right here. The season premiere is 'Future Conditional', a new comedy written by Tamsin Oglesby and starring TV funny man Rob Brydon and a cast of 23 young actors. Exploring the pitfalls of the British school system, delving into what happens when radical ideas come from unlikely sources. Next up is Eugene O'Neill's brooding classic 'The Hairy Ape'. Directed by the acclaimed and multi award-winning Richard Jones, this American classic delves into the world of class and station, following a powerful ship's engineer who suffers a breakdown as he tries to find a place in the world outside the engine room. Finally, this year's seasonal show will be a stage version of Dr. Seuss's surreal kids' fable 'The Lorax'. 'Charlie and the Chocolate Factory' adaptor David Greig's family show will blend theatrical invention, songs and zany humour that is not to be missed. So get your tickets now and be everyone's favourite aunt, uncle, parent or buddy this Christmas. Elf Box helps parents get creative with their Elf on the Shelf
Elf on the Shelf has become a fun family tradition—and a bargaining tool for good behavior—during the holiday season, and it's all the more effective when parents get their kids to really believe that the Elf is alive and watching! It can be easy for busy moms and dads to forget to move the Elf each night, but handy delivery service, Elf Box, makes the task fun for the whole family. Parents can get a box containing 25 days of Elf on the Shelf ideas delivered right to their door, with simple instructions on how situate the Elf each morning before the kids wake up. Each idea takes under five minutes to set up and comes with all the supplies you'll need. The little ones will squeal with delight when they find the Elf fishing in the bathroom sink and in other silly locations around the house. Along with the instruction guide, which includes pictures, parents also receive Elf notecards to write mini messages to the kids (from the Elf, of course), blank letters for Santa, recipes, coloring pages, games and more. Order yours now to take advantage of a $50 discount—the special price of $149.95 is available for free shipping anywhere in the US. Click Here To Order Your Elf Box Today! EBL Coaching
Could your youngster use a bit of guidance and encouragement when it comes to homework? For parents in search of a helping hand for their child, EBL Coaching is a great resource, specializing in one-on-one home tutoring for students in pre-K through 12th grade. They'll brush up on reading, writing, math, study skills, test preparation and organizational skills via targeted coaching sessions either at EBL's Upper East Side learning center (17 E 89th St, Suite 1D) or at home. The tutoring service also offers specialized instruction for students with dyslexia, learning disabilities, executive functioning challenges and ADHD using the Orton Gillingham method and other researched-based techniques. All students are initially assessed and then hand-matched with one of EBL's highly trained learning specialists. Take advantage of a special promotion—families who mention TONY from now through December 31 will receive two free tutoring sessions with the purchase of one of EBL Coaching's one-on-one tutoring packages.