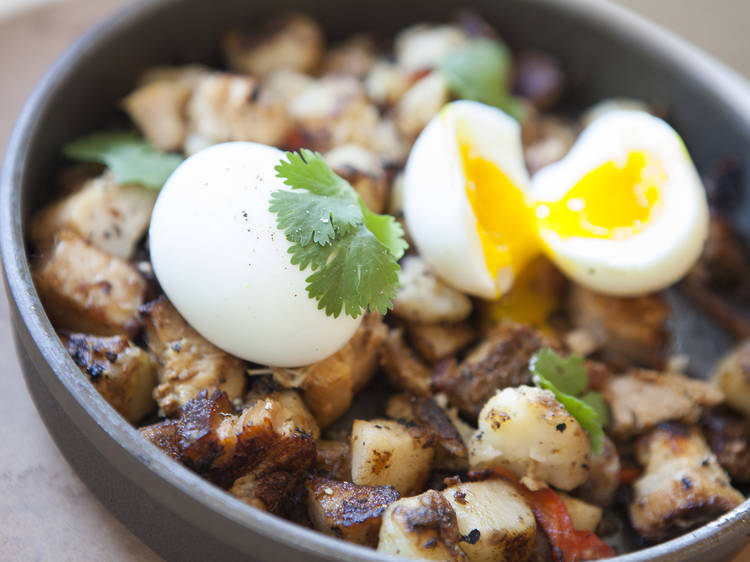 Jist Cafe
If you've got morning business to attend to Downtown, Little Tokyo's JiST Cafe is the place to go for a super hearty start to the day. Their chashu hash skillet reimagines the classic breakfast potatoes with bacon and eggs as a Japanese-inflected dish complete with sticky rice on the side; if you're looking for something lighter, they've got granola bowls and a Mean Lean Scramble Machine. Pancakes are made with a crème fraiche batter and topped with everything from quarter-sized chocolate coins to more traditional strawberries and bananas. If it's nice outside, there's a back patio where you can sit and eat.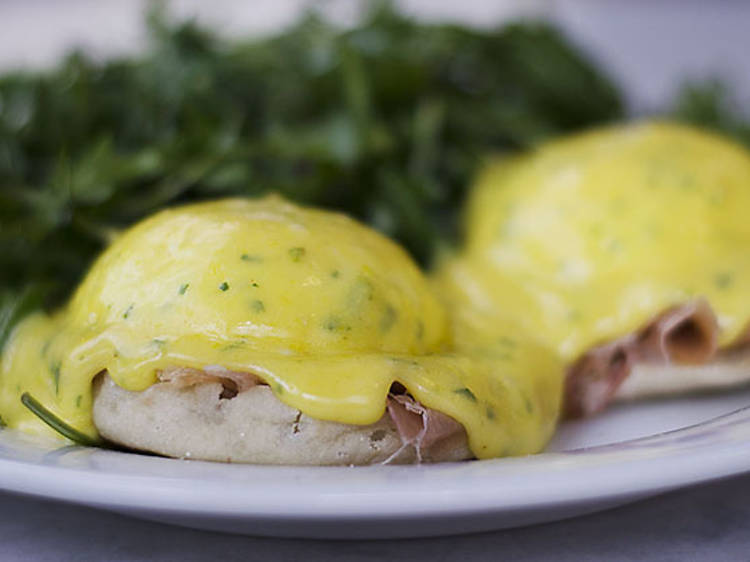 Clementine
Clementine is a tiny, relatively unassuming spot located across the expanse of Santa Monica Boulevard from the massive bulk of the Westfield Century City mall. Once you try their buttermilk biscuits, though, you'll understand why it's earned a reputation as a must-visit for locals and local businessmen alike. Those biscuits come two to an order with a side of butter, jam and honey, or as the bookends to a breakfast sandwich that features Tennessee country ham and a poached egg with melted cheddar. Be careful not to get any on your suit.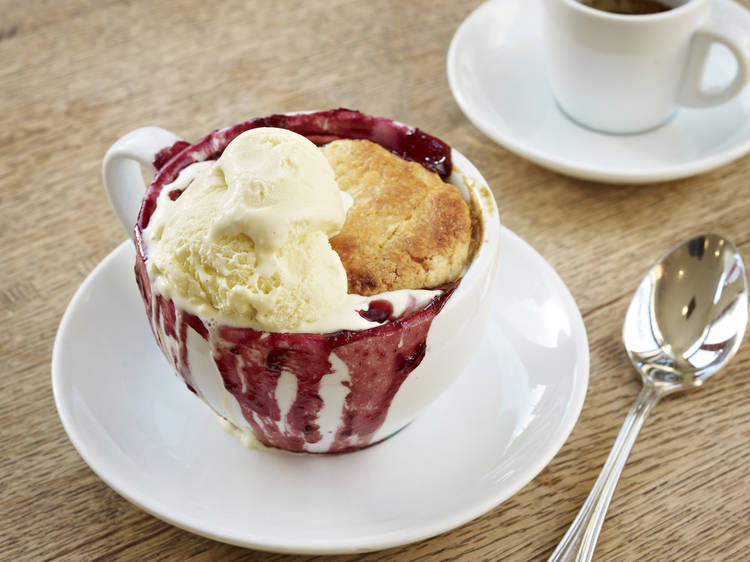 Huckleberry
The weekend scene at Huckleberry can be intense, so it's worth stopping by during the week to give yourself ample time to peruse the daily specials in the pastry case and decide whether you want to pair your tartine with a fruit-studded porridge bowl or something a little more savory, like pesto-y green eggs and ham. If you are in the mood for umami, it's hard to go wrong with a breakfast sandwich that features the trinity of gruyere, aioli and Niman Ranch bacon, for the record.