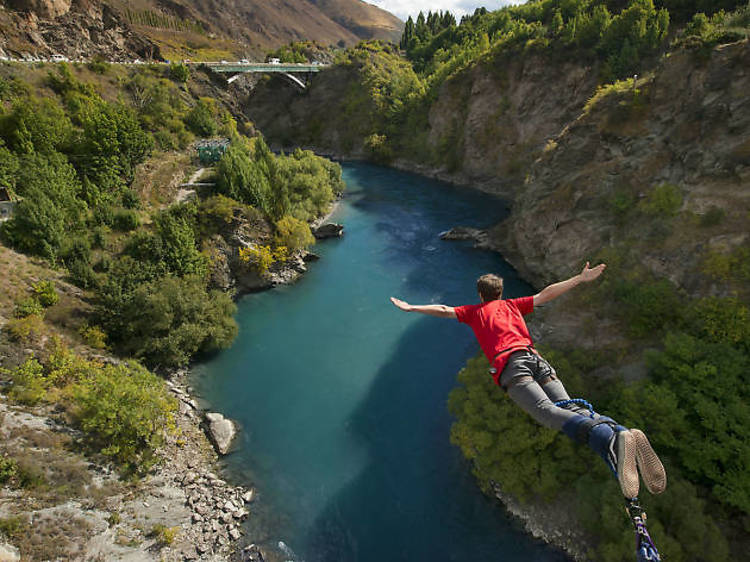 AJ Hackett Bungy New Zealand
What is it? The original and best bungy jump experience.
Why go? This is the home of bungy jumping, founded by AJ Hackett and Henry van Asch in 1988, and is a pilgrimage for the fearless who want to tie their ankles together and leap off the 43m bridge over the Kawarau River. Located along Highway 6 on the gateway to Queenstown, it's worth visiting just to watch people scream their way to the water – even if you don't want to try it. They also offer more sedate canyon swing and zipline experiences.