Heads up! We're working hard to be accurate – but these are unusual times, so please always check before heading out.
The 13 best things to do in Reading
Explore the best things to do in Reading, including centuries-old ruins, riverfront eats and eclectic shops
At first glance, the best things to do in Reading won't feel like cultural musts: if you spent your teenage years in the vicinity of this destination in England you might still consider the Oracle shopping centre to be the Home Counties equivalent of The Dubai Mall. But as Berkshire's biggest town (and it doesn't have any cities), Reading is home to much more than just a very, very messy music festival. Roll on up for stately homes, shire horses, spa days and street art.
Done something on this list and loved it? Share it with the hashtag #TimeOutDoList and tag @TimeOutEverywhere.
Find out more about how Time Out selects the very best things to do all over the world.
Best things to do in Reading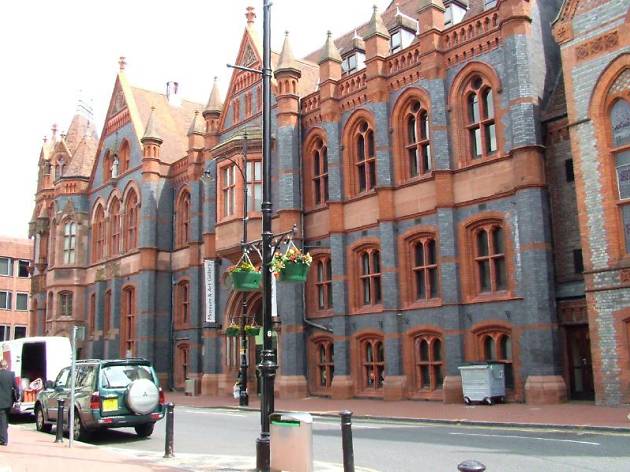 Photograph: Courtesy CC/Flickr/Leslie
1. See the Bayeux Tapestry at Reading Museum
What is it? Like all the most interesting collections, Reading Museum started out life as a home for an old guy's weird stuff. As well as a vast needlework you'll see a stone age hand axe, a woolly rhinoceros fossil, a Reading festival poster from 1980 and a mouth organ shaped like a crab.
Why go? For the Bayeux, obvs. Well, technically it's only a Victorian replica of the Bayeux Tapestry… but still, embroidering a 70m comic strip about a Medieval battle takes a lot of effort, even if you're copying.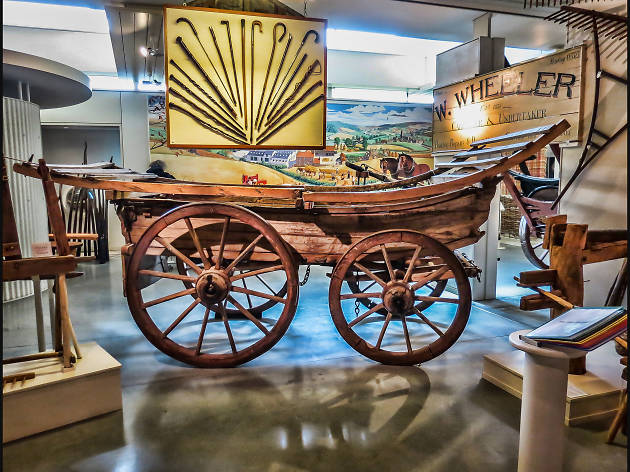 Photograph: Courtesy CC/Flickr/Antony
2. Dig up some history at MERL
What is it? The Museum of English Rural Life will answer your every tractor-related question. Plough into the galleries to learn how farming has progressed over the centuries or do a quick sweep along the Wagon Walk then relax in the lovely gardens.
Why go? A collection of over 20,000 illustrations from Ladybird books is shown off in a permanent gallery. A fun game is to rename them using only emoji.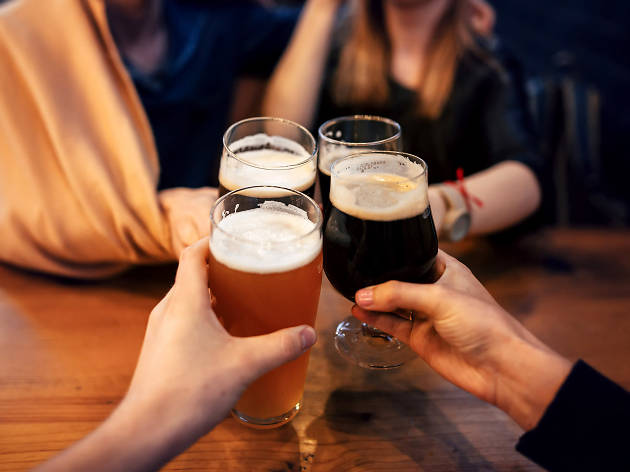 3. Prop up the bar at The Nag's Head
What is it? This provincial pub wins CAMRA's 'Central Southern England Pub of the Year' basically every year. The drink selection is epic, the walls are decorated with beer mats and the smoking area is the car park. In the grand scheme of pubs this one's an absolute classic.
Why go? You're in rural(ish) England now, pal. If you don't drink at least three pints you'll be chucked out. Might as well make them fantastic pints.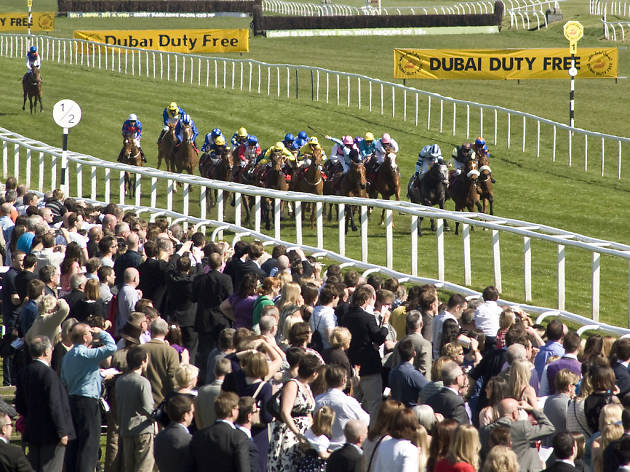 Photograph: Courtesy CC/Flickr/Barry Skeates
4. Places your bets at Newbury Racecourse
What is it? A 29-minute train journey will take you directly to Newbury Racecourse, the playground of very small men in colourful satin outfits since 1905. It's no Ascot, admittedly, but it's very well regarded in the racing world, and much less poncy.
Why go? The thrill of the races comes cheap in Newbury; book advance tickets online and you'll have change from a twenty. Ladies' Day often features a musical performer, too.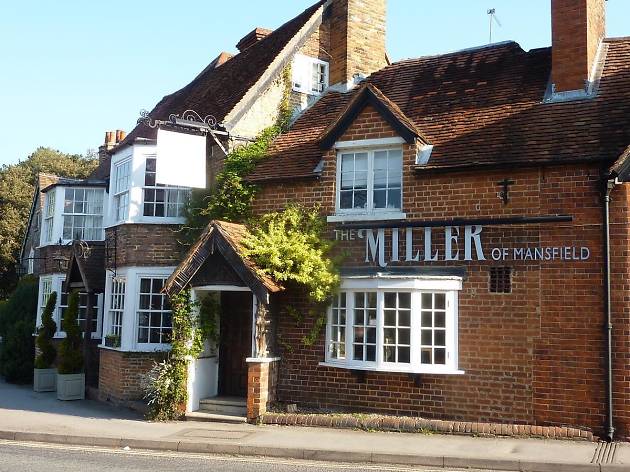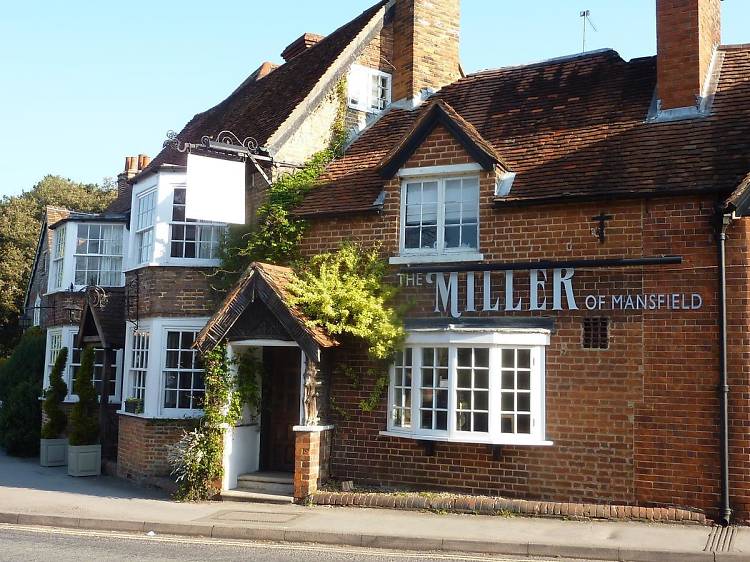 Photograph: Courtesy Booking.com
5. Follow the Thames Path
What is it? The villages that lie along Berkshire's waterways are almost all adorable; any of them could be the inspiration for Midsomer Murders. Local train routes stop at both Pangbourne and Goring-on-Thames, and you can follow the Thames Path between the two.
Why go? A five-mile walk is just enough to make you extra hungry for the inevitable pub lunch at the end. The Miller of Mansfield in Goring serves especially delicious gastro-grub.
Highclere Castle
6. Get a taste of high society at Highclere Castle
What is it? If you so much as have a TV license Highclere Castle will probably look familiar; it's the set of Downton Abbey. As such it's mecca for fans of all nationalities, but the pristine castle and grounds are a magnificent draw in their own right. Just be warned that it is a 40-minute drive out of town.
Why go? If you are allergic to period drama you might yet be persuaded by the fact that Highclere was Peter Andre and Katie Price's wedding venue. Or you might not.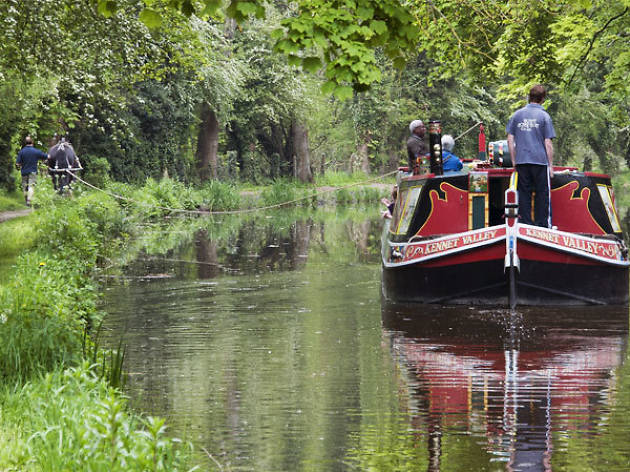 Photograph: Courtesy Kennet Horse Boat Company
7. Be dragged down the Kennet and Avon canal
What is it? Reading is the eastern point of the Kennet and Avon canal, which runs all the way to Bristol. Travel it like the Victorians would have: on a horse-drawn barge. Round trips depart from Kintbury, a short train away from Reading.
Why go? The canal brings many people-watching (and duck-watching) opportunities, and the Shire horses are very happy to be social media stars as long as you pay them in carrots.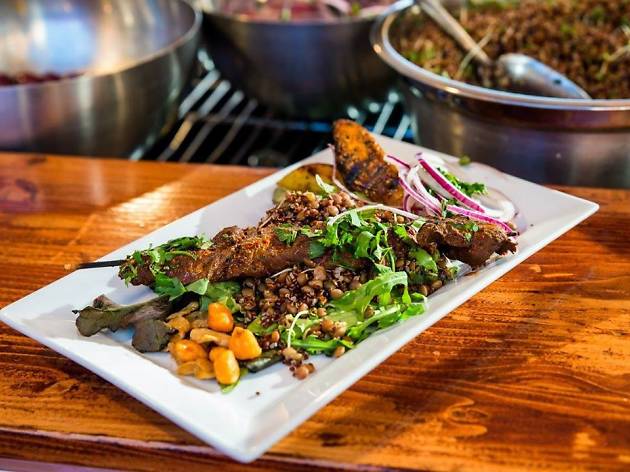 Photograph: Courtesy Peru Sabor
8. Upgrade your lunch at Blue Collar
What is it? A street food market held each Wednesday lunchtime in charming Forbury Gardens, which are in the grounds of the Abbey. Blue Collar, the company behind it, was set up specifically to support Reading's street food traders and to improve the local scene.
Why go? You will eat well at whichever stall you choose, but if you spy Peru Sabor make sure to get an ox heart anticucho (meat skewer). Look out for Blue Collar's special weekend events, too.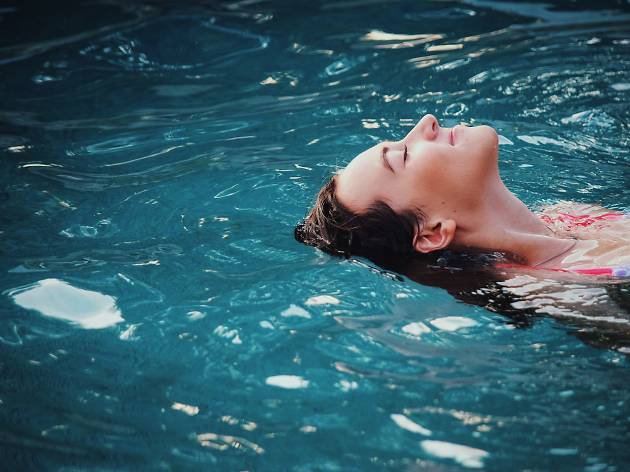 Photograph: Unsplash
9. Splash out at King's Meadow
What is it? The beautiful Edwardian women's swimming baths of King's Meadow had been derelict for nearly 50 years until a £3.5 million makeover saw them reopen in 2017. It's now a spa as well as a pool, and there's an on-site restaurant (but don't eat before you swim, kids).
Why go? The walls are cleverly designed to act like a one-way mirror – nobody can see in but swimmers get little glimpses of the towpath traffic between tumble turns.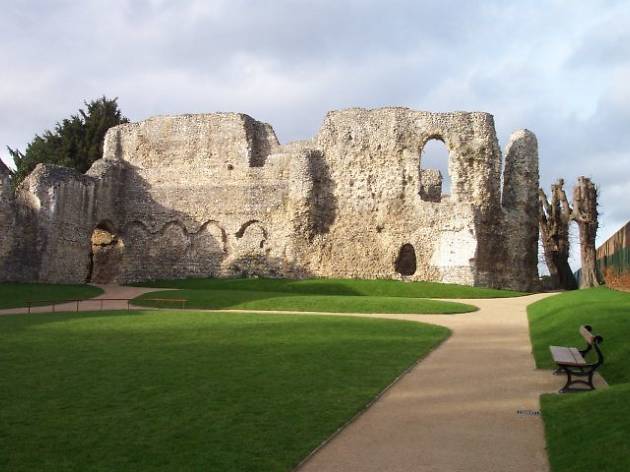 Photograph: Courtesy CC/Wikimedia Commons/Chris Wood
10. Get to grips with history at Reading Abbey
What is it? King Henry I ordered the building of Reading's once-spectacular Abbey, which also served as a sort of motel for Elizabeth I, a section of Jane Austen's boarding school and a jail that held Oscar Wilde before crumbling into ruins.
Why go? The Abbey ruins reopened in June 2018 following a part Lottery, part council-funded refurb. The new events schedule includes drawing workshops, open air theatre and tour guides in slightly am-dram Medieval costumes.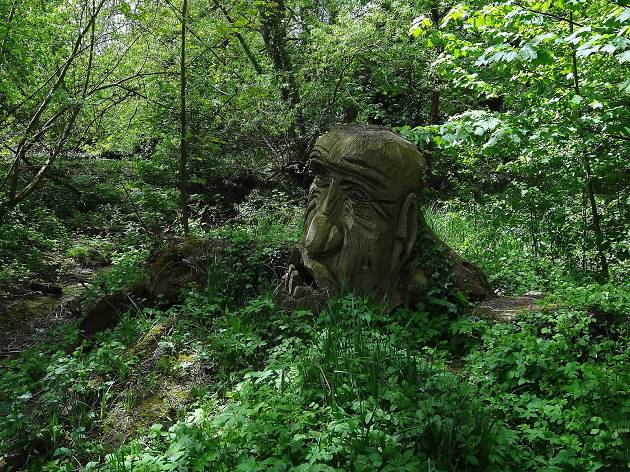 Photograph: Courtesy CC/Wikimedia Commons/Wojciech Zabolotny
11. Check out the nature at View Island
What is it? View Island near Caversham Lock was upgraded from derelict boatyard to nature reserve around 20 years ago. A path loops around the edge of it and seating in secluded spots makes peace and quiet wonderfully easy to find.
Why go? Tree stumps carved into the shape of faces are dotted around the island, peering out from the undergrowth. And the views are lovely, of course; the clue's in the name.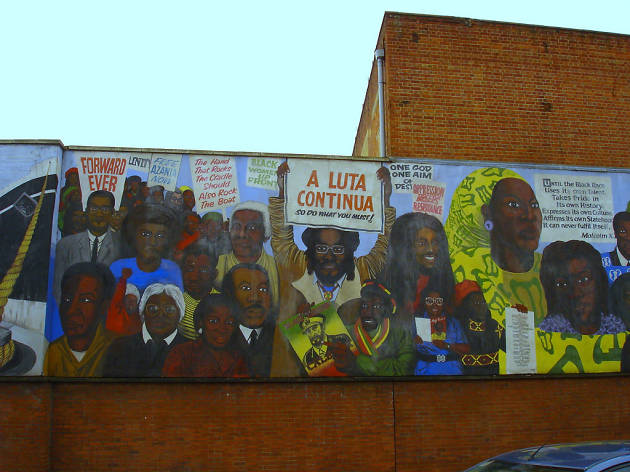 Photograph: Courtesy CC/Wikimedia Commons/Julian Walker
12. Visit the mural outside Central Club
What is it? In 1990 a 36-metre mural was painted on the wall of Central Club to mark the anniversary of South Africa's Soweto uprising. The community centre itself has been derelict since 2006 but the artwork is as colourful and thought-provoking as ever.
Why go? Every time the Central Club's future is in question there's been a protest in favour of preserving the mural. It's definitely not just any old street art.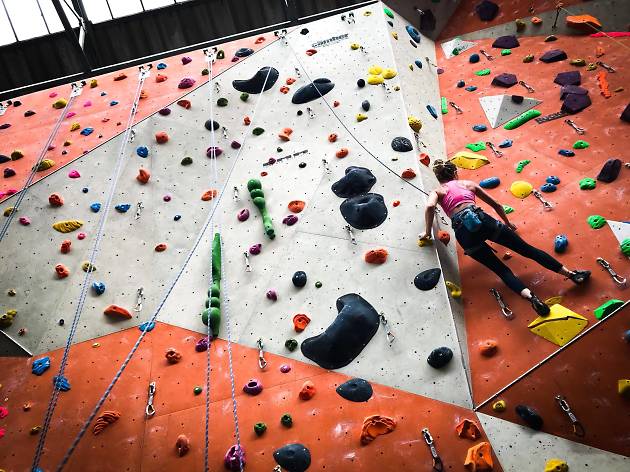 Photograph: Courtesy Reading Climbing Centre
13. Reach new heights at Reading Climbing Centre
What is it? A climbing centre that's so well furnished you could think you're challenging Everest if you get really into it. Take on one of the 180 bouldering 'problems', try rope climbing in an introductory session, abseil down competition walls or just watch from the safety of the cafe.
Why go? Word on the wall is that Team GB climbers are regulars here. Even superfans will find that hard to verify, though; it's really hard to identify people when your aspect is mainly harnessed butt cheeks.