The 13 best things to do in Oxford
From historic pubs to awesome museums and TV/film locations to discover, these are the best things to do in Oxford
Just reading the city's name conjures up the heady scent of ancient stone carved into spires, riverside picnics and students sweating over their exam scripts: the best things to do in Oxford, after all, are synonymous with the university, cobbled streets and stunning old architecture. As well as strolling through and marvelling at just about everything your gaze lands on, Oxford offers a wealth of great activities. There are some fascinating museums to visit, a bunch of historic pubs to drink your way through, delicious restaurants and the odd TV/film location to discover. Whether you're visiting on a day trip or staying for an extended visit, there's no risk of getting bored, especially with our handy guide to the best things to do in Oxford.
RECOMMENDED: The best hotels in Oxford.
Done something on this list and loved it? Share it with the hashtag #TimeOutDoList and tag @TimeOutEverywhere.
Find out more about how Time Out selects the very best things to do all over the world.
Best things to do in Oxford
1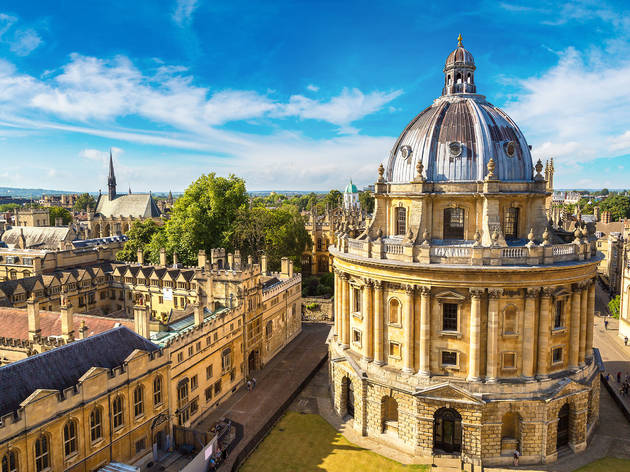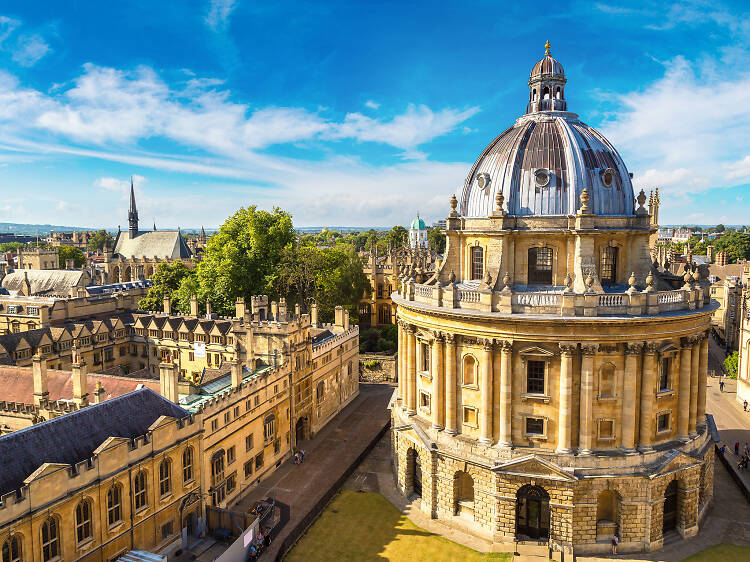 University of Oxford tour
What is it? Behind-the-scenes tour of the city's architecturally splendid university, led by guides who know its colleges, quads and hidden corners best.
Why go? So, in case you were unaware, the city of Oxford is home to a university (two, actually). It's a world-leader in terms of research, but you don't need to wade heavily into Jstor to simply appreciate this: it looks very pretty. Indulge in 'Brideshead Revisited' dreams with an on-foot trip around the historic area.
2
Oxford Botanic Gardens & Arboretum
What is it? The UK's oldest botanic garden and a stunning 130 acres of woodland for you to escape the busy city and recharge in.
Why go? On their own, Oxford's botanic gardens would be enough to celebrate. The scientifically-important grounds and glasshouses contain over 6000 types of plant. However, the university also manages the Harcourt Arboretum, a short 10 mins drive from the centre. Bonus points if you plan your trip at the right time to see the bluebell wood in its full and blooming glory.
3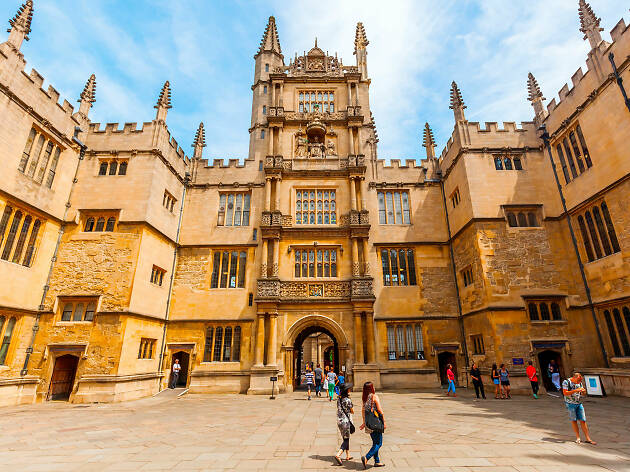 Photograph: Shutterstock
Harry Potter locations tour
What is it? Spell-binding (obvs) tour of locations used in the shooting of the Harry Potter films. Small groups get to explore the parts of Oxford Uni used as a stand-in for Hogwarts and then geek out with a quiz.
Why go? If your 'morning podcast' is actually a J.K. Rowling audiobook, you know where the sorting hat would put you and you've already tried running into a wall at King's Cross station, but you crave more. Take a tour around New College or Christchurch, plus part of the Bodleian Library, aka the Divinity School.
4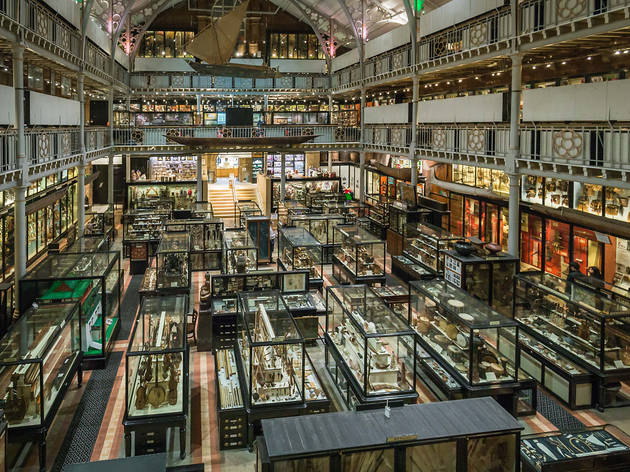 © Ian Wallman
What is it? Oxford's famous museum of archaeology and ethnography where you can expand your brain looking at some very, very tiny heads.
Why go? It's not often people genuinely get excited about a museum. The Natural History Museum is one exception, and so is the Pitt Rivers in Oxford. Famously, it contains some shrunken heads. But there are also the other half-a-million-and-counting exhibits. And entry is free.
5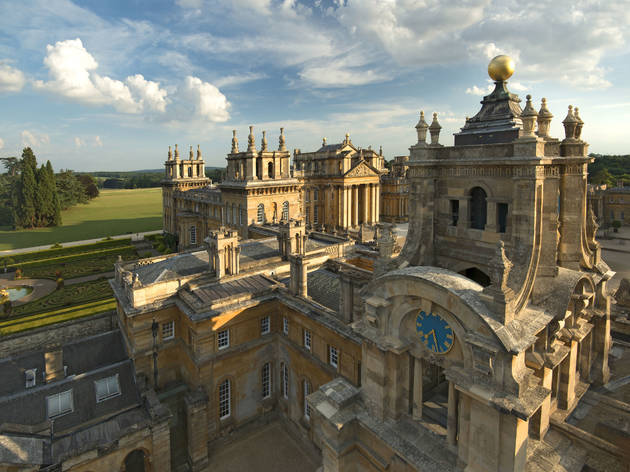 © Pete Seaward
What is it? Huge country house with epic gardens and parkland that will take you around 20 mins to drive to from Oxford. The estate is best-known as the birthplace of Winston Churchill.
Why go? If you've had your fill of the busy centre of Oxford and want to take a moment (or a whole day) swanning around a baroque palace, head here. Strictly speaking, it's not a palace. But the size and splendour of the first place in the world Winston Churchill set eyes on make it deserving of the name. Wander through the house, but don't forget to also make tracks into the massive surrounding parkland as well.
6
What is it? A classic Oxford pub owned by St John's College, that used to be the preferred boozer (and literary hang-out) of Tolkein, C. S. Lewis and others.
Why go? If you like books as much as booze, then a trip to the Eagle and Child to pay homage to some of England's most famous writers is a necessity. Back in the 30s and 40s, The Inkings (a group of writerly pals including Tolkein, C. S. Lewis and others) met at the pub to mull over manuscripts, including the first drafts of 'The Lion, the Witch and the Wardrobe'.
7
Inspector Morse and Lewis tour
What is it? A tour of the Oxford locations – pubs, colleges and streets – familiar to any fan of the Colin Dexter detective series Morse, Lewis and Endeavour.
Why go? If J.K. Rowling doesn't quite set your heart alight, and neither does the creator of Narnia, then this might be the option for you. This tour will take you around the areas Inspector Morse frequented when trying to puzzle his way out of a case. Post-walk pint of ale optional, but probably a must.
8
What is it? Independent cafés dotted across the city serving the best ice cream (plus baked goods and bagels) that are open until midnight everyday.
Why go? Sometimes it's nice to treat yourself to an ice cream in the afternoon. Sometimes it's nicer to feel naughty having ice cream early in the morning. And sometimes it's best to eat ice cream at 11:30 at night. All of these options are available in Oxford thanks to G&D ice cream. It's delicious and you can feel virtuous knowing there's nothing artificial in a scoop of G&D.
9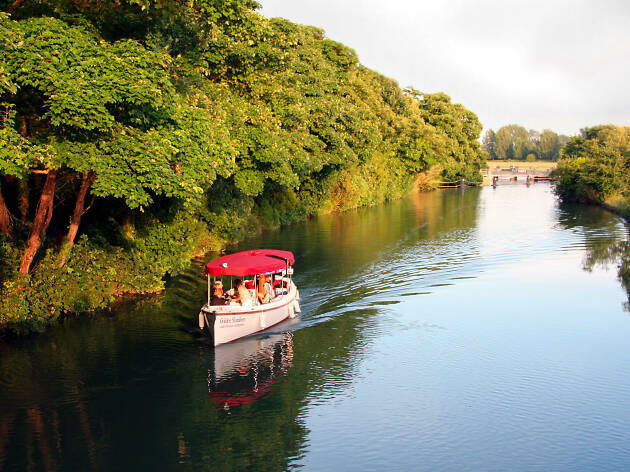 What is it? A river-borne journey through Oxford's bucolic, green scenery. The same scenery, as it happens, that inspired 'Alice in Wonderland'.
Why go? Like its sister (or rival, depending on how you look at it) Cambridge, Oxford is encircled by lush English countryside. You could strap on your walking boots, or you could kick back and relax on board a boat that sails the same river Lewis Carroll and Alice Liddell once floated down whilst befriending white rabbits, red queens and sleepy dormice.
10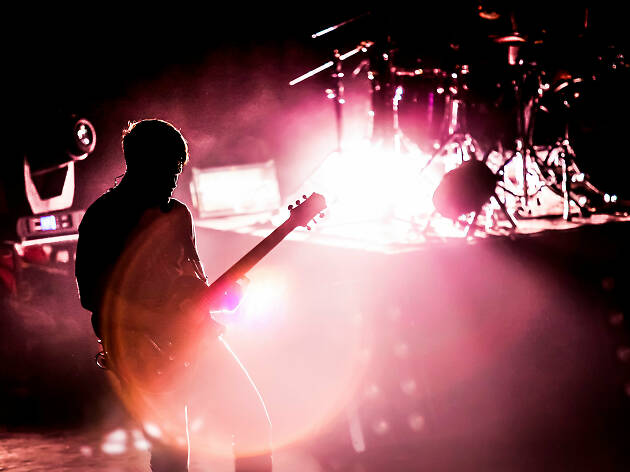 Photograph: Shutterstock
What is it? The pub/music venue where Radiohead first performed a gig, and a mini-mecca for fans of nineties bands.
Why go? Oxford is home to many great pubs, but The Jericho Tavern is one of the most famous for its connection to a collection of bands taking their baby steps in the late 80s/early 90s. Radiohead performed here under the (not-so-good) name of 'On a Friday' and Supergrass were signed shortly after gracing the Jericho Tavern stage.
11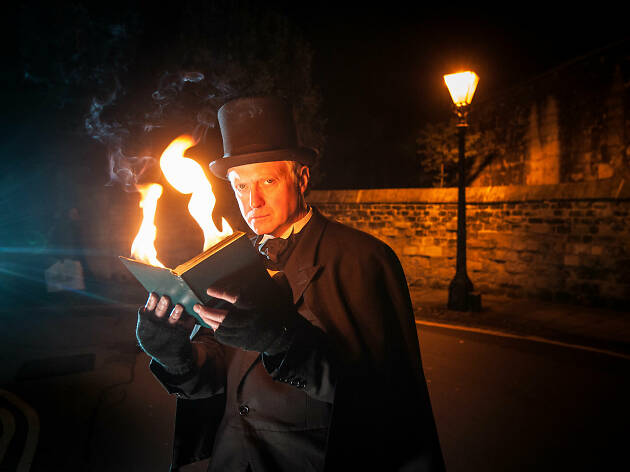 What is it? Running throughout the year (so dress appropriately), these theatrical ghost tours delve into Oxford's past with spooky shenanigans for all ages.
Why go? Bill Spectre's ghost tours are award-winning, so you know you're onto a good (spine-chilling) outing here. Made all the better with props, tricks and Spectre's Victorian undertaker costume. Make your way through one of Britain's most haunted cities and hear stories of fallen cavalry and how Dead Man's Walk got its name.
12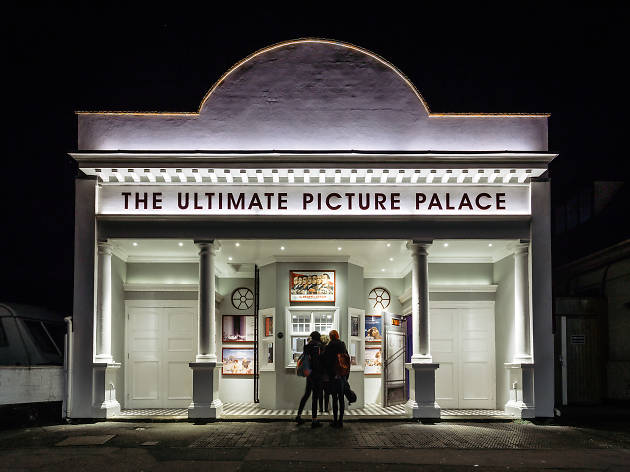 © Ian Wallman
What is it? An independent cinema loved by students, showing classic and mainstream films.
Why go? Forget the corporate blandness of cinema chain and instead go to the Ultimate Picture Palace to watch either the latest Hollywood-does-indie film or a brilliant black and white classic. Sundays were made for this.
13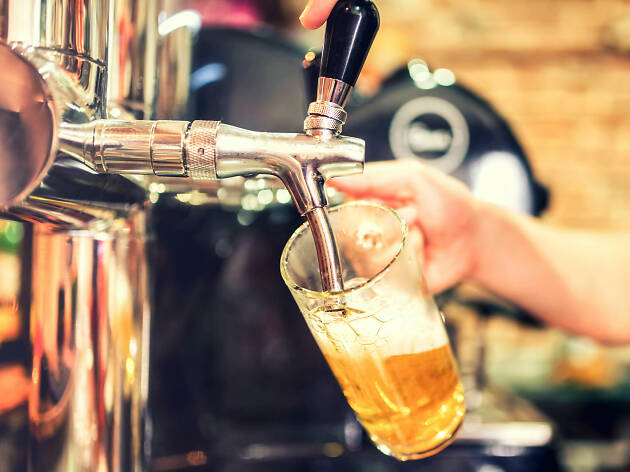 Photograph: Shutterstock
What is it? A 3-hour tour of Oxford plotted out with one thing in mind: pubs.
Why go? There are a lot of pubs in Oxford (because there are a lot of thirsty students) and many of them have local legends and stories attached. This walking tour gets you acquainted with the city via its sozzled inhabitants, past and present. Hear the stories and end the night with – yes – a drink down the local.
Try a taste of Oxford's finest eats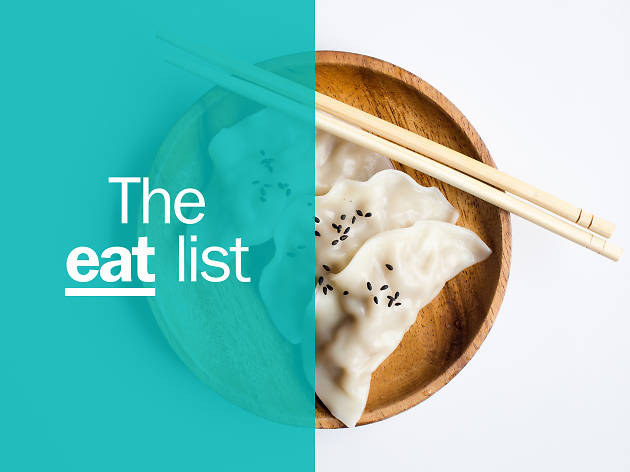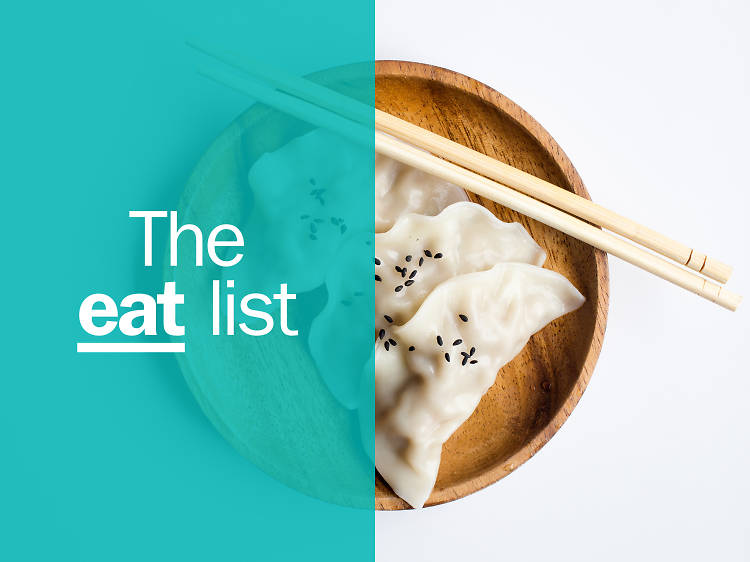 Work up an appetite after exploring all the things to do in Oxford? We've rounded up the cream of the crop, including nostalgia-themed burgers, fancy-pants dining and unbelievably delicious (and cheap) Thai.
More to explore