Heads up! We're working hard to be accurate – but these are unusual times, so please always check before heading out.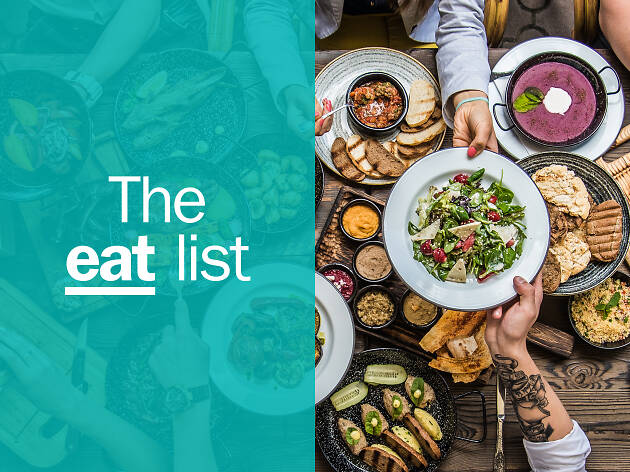 13 best restaurants in Red Bank
When hunger hits, head to the best restaurants in Red Bank for soul food, Italian, whipped cream crepes and more
Red Bank, New Jersey is a city of intersections. It has a Main Street Americana vibe, yet brags urban appeal, attracting artists and musicians. It's a river town, but in shouting distance of the Atlantic coast's waves. And when it comes to eating out, the city's restaurant scene boasts laid-back creature comforts, buzzy spots with a see-and-be-seen vibe and everything in-between.
While there are plenty of high-end offerings, Red Bank is laid-back enough to offset the glitz. Bonus: it doesn't take itself too seriously. Case in point would be Jay and Silent Bob's Secret Stash, a comic shop/pilgrimage point for fans of Jersey filmmaker Kevin Smith (it makes for a fun stop between courses). Paired with nearby Asbury Park and Long Branch, Red Bank is a tasty destination for the food-focused wanderer. Here's where to dig in.
Best restaurants in Red Bank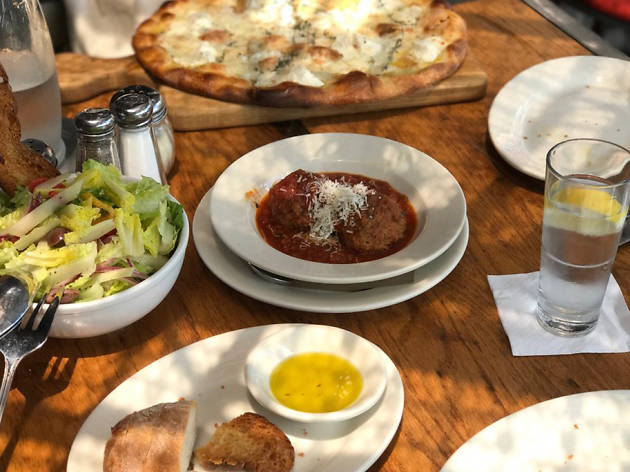 Photograph: Courtesy Yelp/John R.
What is it? Sophisticated but not stuffy, this lively spot brings the beer and wine crowds together over Modern Italian fare. Featuring brews made in house, the craft beer list name-drops its hops, and the restaurant landed a Wine Spectator Award in 2017 for a list that goes hundreds of bottles deep.
Why go? As host of public TV show "Eat! Drink! Italy!" and "On the Road with Vic Rallo," the owner knows his way around Italian cuisine.
Price range: Pricey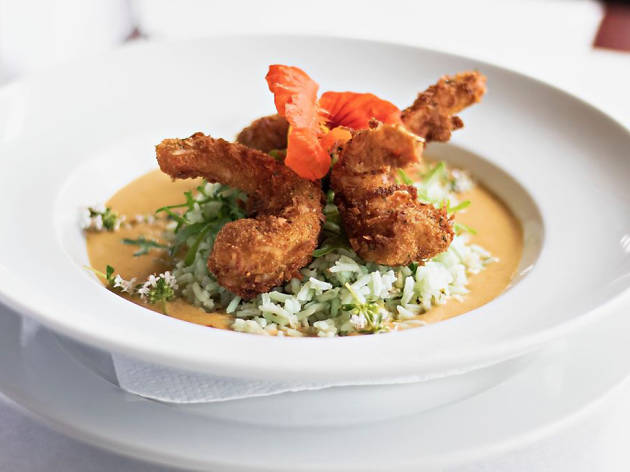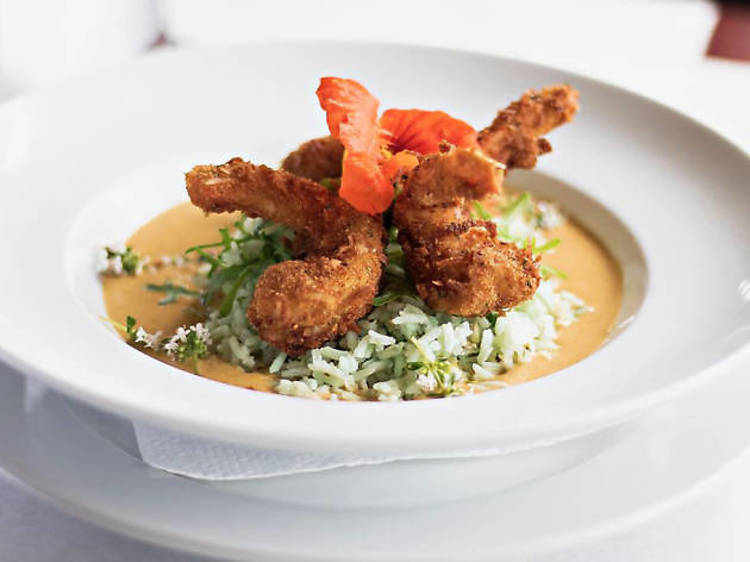 Photograph: Courtesy Yelp/Wendy E.
What is it? Jon Bon Jovi may be famous for '80s-era crooning, but at his non-profit community restaurant, good deeds take center stage. Diners with the means are invited to donate as payment for their dinner, while those short on cash can trade volunteer hours for a locally sourced meal.
Why go? The star appeal goes beyond Bon Jovi, with guest chefs including Tom Colicchio and Carla Hall of Top Chef Fame.
Price range: Average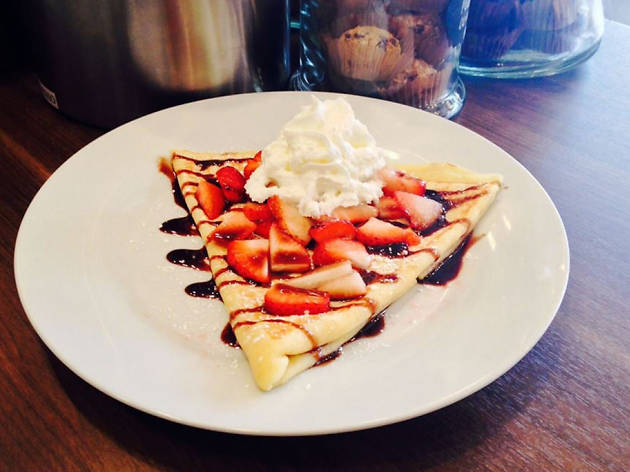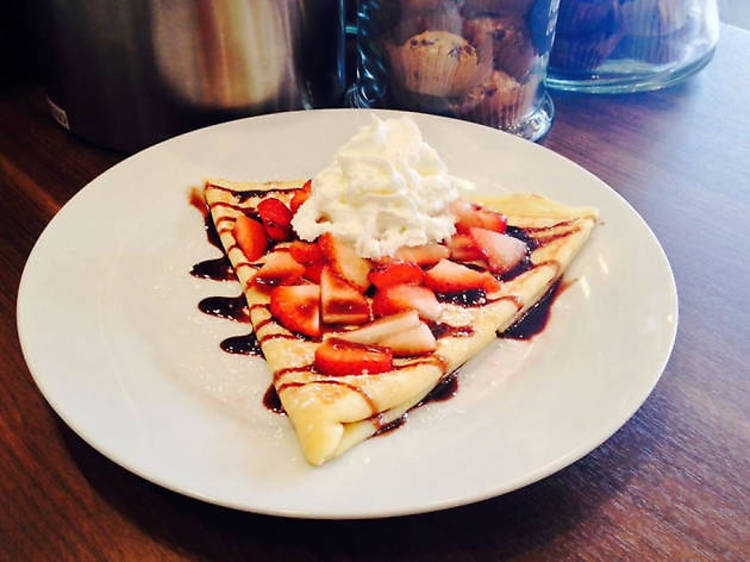 Photograph: Courtesy Yelp/Whipped
What is it? A go-to for desserts – especially crepes. Dine out on as many crepes, waffles, pastries and milkshakes as you can manage. And if the thought of sweet treats sounds too sickly for you, tuck into a savoury crepe instead, as they do around 15 ranging from turkey filling to truffle oil.
Why go? To indulge in the chocolate chip waffle sandwich – two choc-chip Belgian waffles bookending the ice cream of your choice and topped with whipped cream.
Price range? Bargain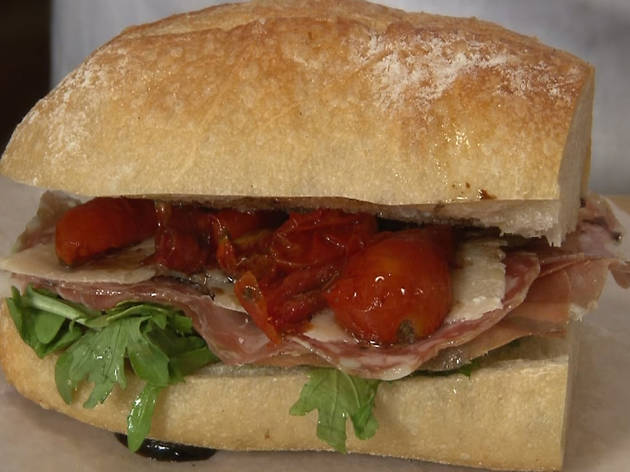 Photograph: Courtesy Yelp/The Cheese Cave
What is it? More than a cheese shop, this is a must visit for the curd obsessed. To start, owner Steven Catania and his team will guide you through a hand-picked selection of seasonal cheeses. Then order one of their fromage-forward sandwiches, which take ample advantage of the cheese case.
Why go? To up your cheese IQ in the tastiest way possible, take advantage of $5 Fridays, when samples are served up from 5-8:30pm.
Price range: Bargain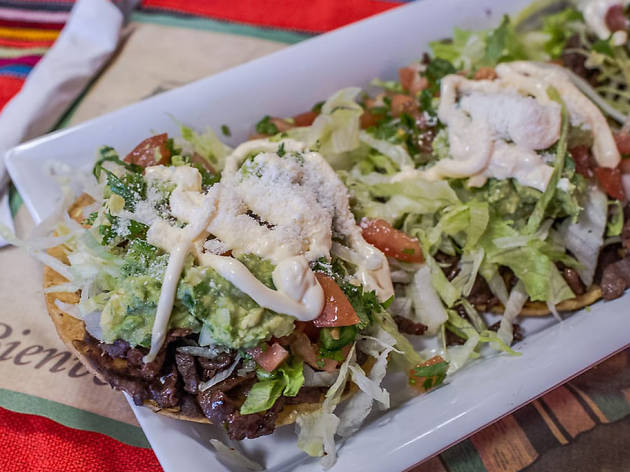 Photograph: Courtesy Yelp/Jazz F.
5. Lino's Mexican Food & BBQ
What is it? As you walk through the door of this welcoming neighborhood spot, the first thing you'll see is a flicker of flame from the fire pit. There, rotisserie chicken is teased toward perfection, juicy and tinged with smoke that perfumes the air.
Why go? Not only is the chicken masterful, the Parilla Mexican for two pairs it with pork ribs, chorizo, roasted cactus and more—and will leave you with leftovers for days.
Price range: Bargain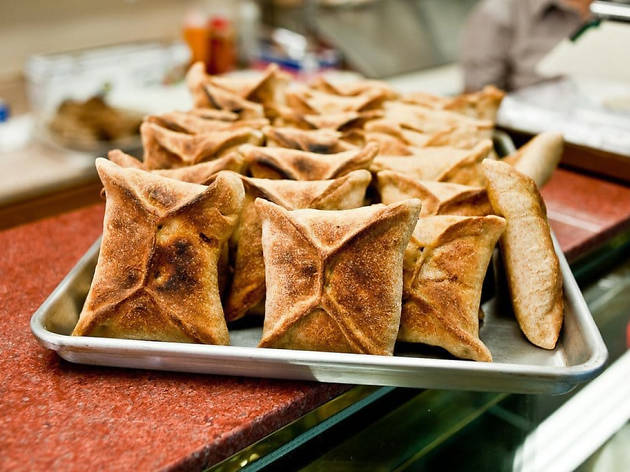 Photograph: Courtesy Yelp/Jazz F.
What is it? "Zaitoon" means olive, and it's an apt name for a family-run space that celebrates the culinary traditions of Lebanon. Order the kibbe platter to experience chef-owner Laudy Hage's hauntingly smoky babaganouj and eye-opening tabouli, vibrant with parsley and lemon.
Why go? It will be difficult but important to save space for incredible cashew baklava. Gently sweet and soft to the bite, it will make a believer out of those who claim no affinity for sweets.
Price range: Bargain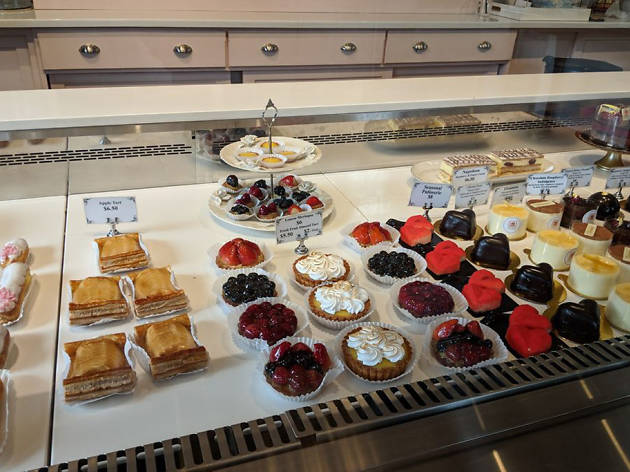 Photograph: Courtesy Yelp/Samson L.
7. Antoinette Boulangerie
What is it? Technically more specialty shop than restaurant, this jewel of a French bakery run by Turkish sisters is too pretty to pass up. Come early in the morning, when the viennoiserie case is full and shimmers with butter. Then grab a ham-and-cheese croissant or a slice of quiche.
Why go? From the moment you walk through the door, you'll feel transported to a Parisian café.
Price range: Bargain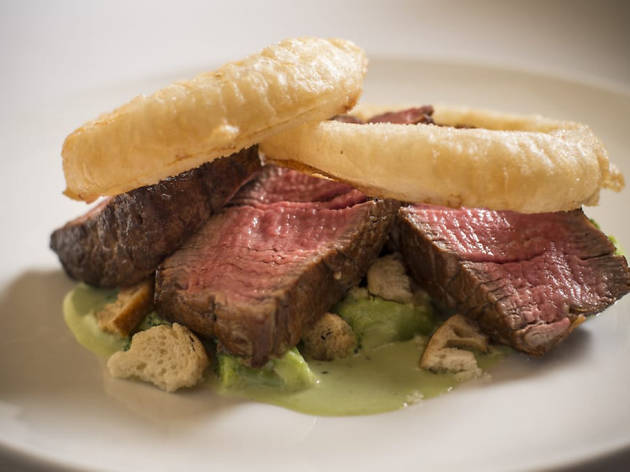 Photograph: Courtesy Yelp/Nicholas
What is it? Splashy and refined with a Chihuly-esque glass chandelier as the dining room centerpiece, Nicholas has long been part of Jersey's fine-dining scene. Run by husband-and-wife team Nicholas and Melissa Harary, the restaurant's tasting menus are New American chic.
Why go? Seasonal cocktails in sister space Bar N ride the bourbon wave, with moderately priced tapas that change daily on the menu.
Price range: Blowout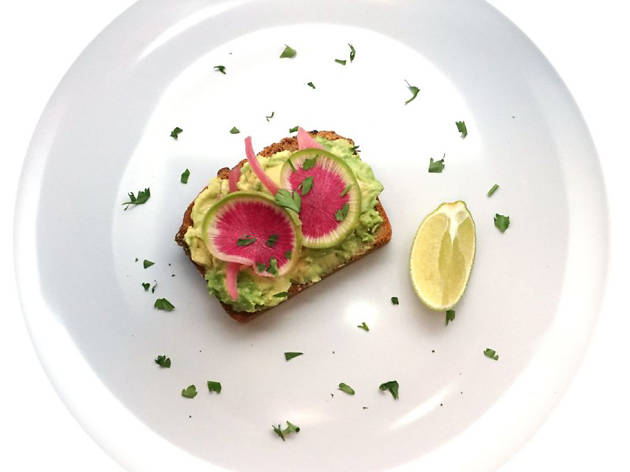 Photograph: Courtesy Yelp/KITCH Organic
What is it? Eating thoughtfully can still feel like an indulgence, especially when everything is fresh and homemade. Here, ethical sourcing meets the gluten- and dairy-free movement—sometimes the tastiest discoveries emerge from constraints.
Why go? Omnivores and vegans alike will find rewards on a globally inspired menu served al fresco or in a modern dining space. For a quick refresh, grab cold-pressed juices in flavors like green lemonade to go.
Price range: Average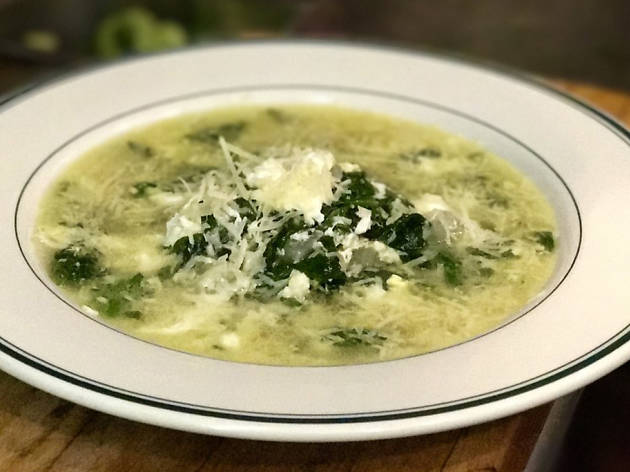 Photograph: Courtesy Yelp/Via 45
What is it? A rustic Italian restaurant founded by Claudette Herring and Lauren Phillips, two food enthusiasts who take a lot of care to provide food for all. Vegan? No problem. Only eat gluten-free? Via 45 will provide. There's also a BYOB policy, so you can save a few cents on the drinks front.
Why go? The menu is ever evolving as the seasons change, so you know you're getting something extra fresh and special when you go.
Price range: Pricey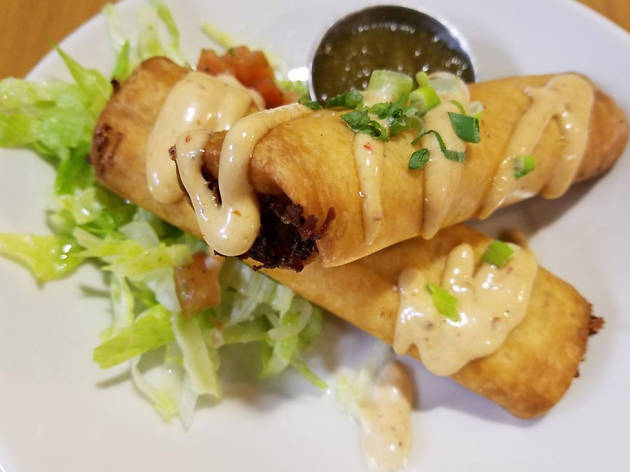 Photograph: Courtesy Yelp/Willy N.
What is it? Taylor's Sam's name is both homage to the owners' daughter Samantha and a play on words involving the state's most distinctive pork product. We won't get into the pork roll vs. Taylor ham debate here. Instead, consider the existence of a breakfast empanada of ground beef and eggs, topped with queso fresco. Yum.
Why go? In the land of diners, it's fun to give props to those who turn it up a notch. Bring your appetite.
Price range: Bargain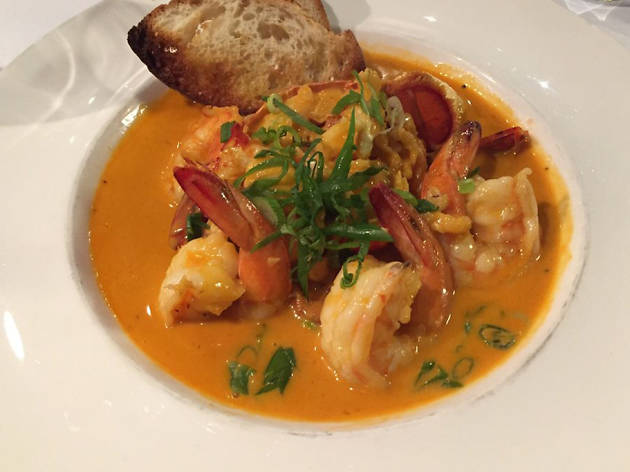 Photograph: Courtesy Yelp/Rene B.
What is it? Celebrate the sea in a sexy-yet-social space where a picture window provides views into the kitchen. As diners savor raw and cooked appetizers, from oysters and carpaccio to crudo, a conversational buzz creates waves. Then it's on to the mains, where much of the seafood is Atlantic caught, but plenty of land-based options entice.
Why go? Whether it's date night or girl's night, the restaurant offers a full bar and an upscale-casual vibe.
Price range: Pricey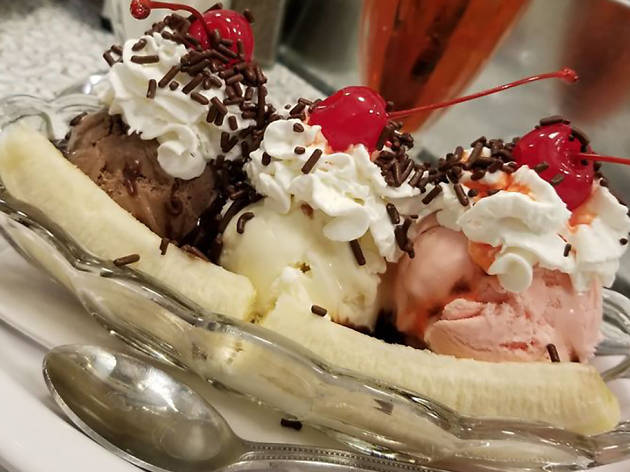 Photograph: Courtesy Yelp/Tiffany Z.
What is it? Nostalgic types will enjoy sidling up to the boomerang-accented counter at this retro spot where ice cream, fries and burgers take center stage. Purists appreciate Brooklyn-made Fox's U-Bet Chocolate Syrup in the egg creams.
Why go? Whether you're sweet or salty, you'll find simple pleasures in this fun, bright space with vintage accents and late-night service.
Price range: Bargain
Discover Time Out Market: the best of the city under one roof