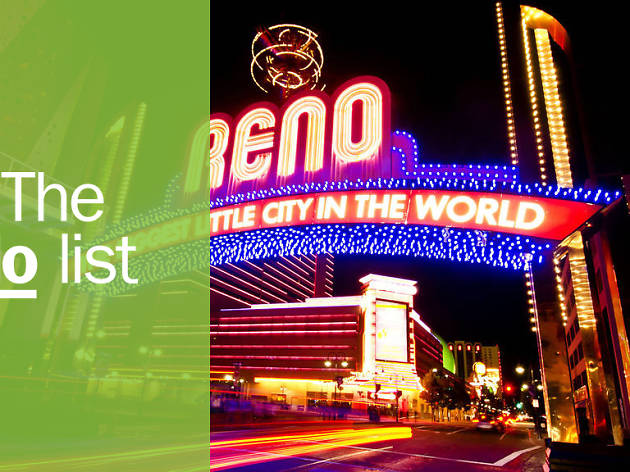 The 10 best things to do in Reno
Find out why this "biggest little city" is a true cultural mish-mash by exploring the very best things to do in Reno
Long ago, Reno was the gateway for thousands of miners on the hunt for gold; today, it's the gateway city to Burning Man. You can shop for cowboy hats and steampunk gear on the same block, down cocktails 24-hours-a-day in dive bars, and easily find fine-dining and farm-to-table meals, freshly crafted microbrews or just-roasted coffee.
With the Sierra Nevada mountains towering over it, a river running through it and an hour from Lake Tahoe, Reno is a beautiful place – snowy in the winter, hot in the summer, colorful in the spring and fall. Giant graffiti murals show off the town's artistic side; you can visit places once frequented by legends like Marilyn Monroe and Frank Sinatra; or you may see someone on a unicycle ride by casually at any moment.
Done something on this list and loved it? Share it with the hashtag #TimeOutDoList and tag @TimeOutEverywhere.
Find out more about how Time Out selects the very best things to do all over the world.
Best things to do in Reno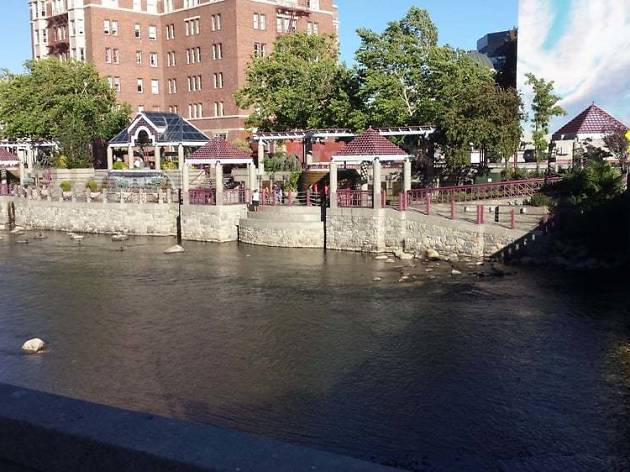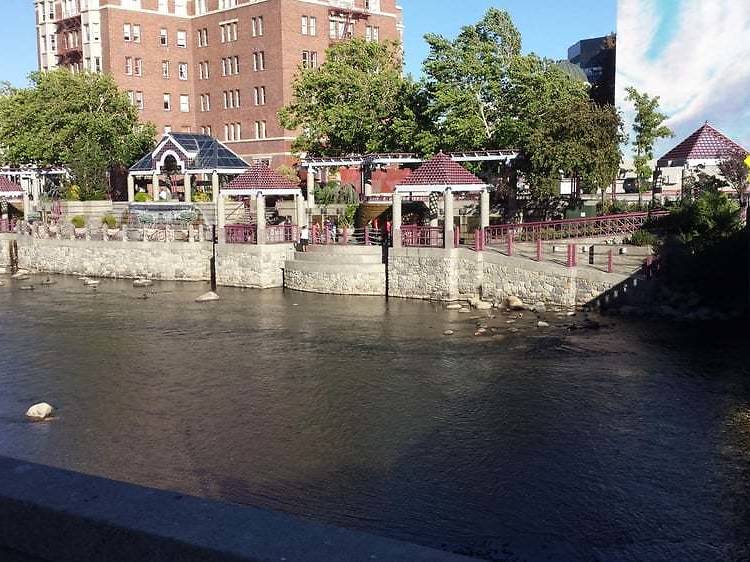 Photograph: Courtesy Yelp/Allen C.
1. The Riverwalk District
What is it? A picturesque, paved path that runs for miles along the Truckee River.
Why go? Probably the most scenic part of Reno, wander or bike along the Riverwalk and check out art installations, historic tributes and some of Reno's oldest homes between the many coffee houses, shops, parks, and eateries. Sample a few grapes on the Wine Walk, every third Saturday of the month.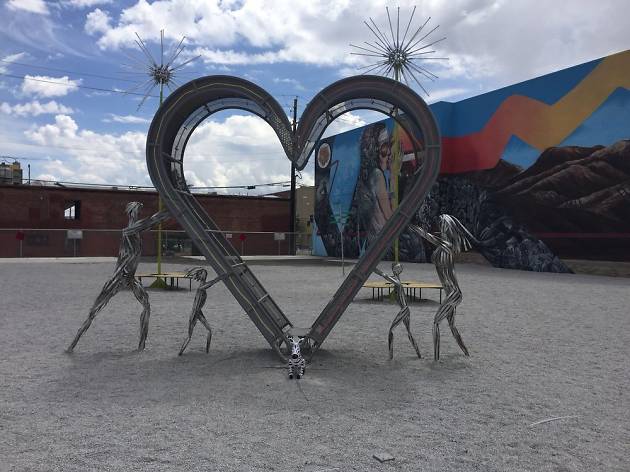 Photograph: Courtesy Yelp/Donna B.
What is it? At the end of August each year, Reno turns technicolor for Burning Man. Many of the gigantic art pieces for the festival are created in Reno, then they come back for the rest of the year.
Why go? The sculptures provide a taste of what Burning Man looks like (minus all the sand in your eyes). Download a map of Reno's Playa Art Trail from Art Spot Reno and tour a dozen or so installed across the city. Also visit The Generator, where the sculptures are made.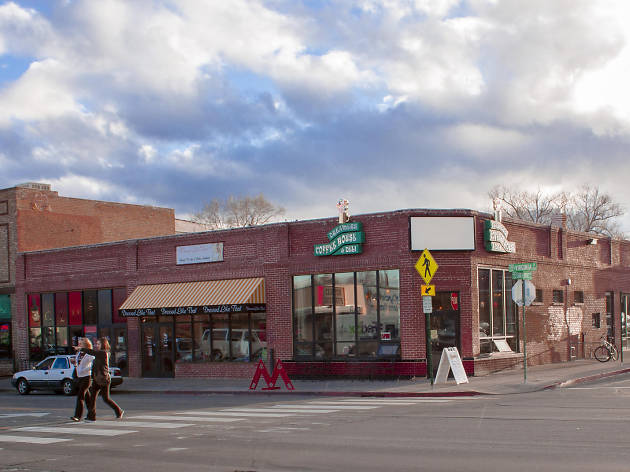 Photograph: Courtesy CC/Flickr/Reno Tahoe
What is it? Once considered the seedy side of Reno, Midtown has become the hip place to hang out. Check out its ever-present street art, tattoo shops, restaurants, bars and eclectic shops.
Why go? If you want a cocktail, glass of wine or microbrew, it's hard to get more than a few steps from a locally owned bar here, many with menus that make your head spin. Some of Reno's most creative cuisine is also concocted here. You can get pierced, tattooed, find legal marijuana, and be entertained by live music venues, kitschy vintage stores, eclectic shops, and street art.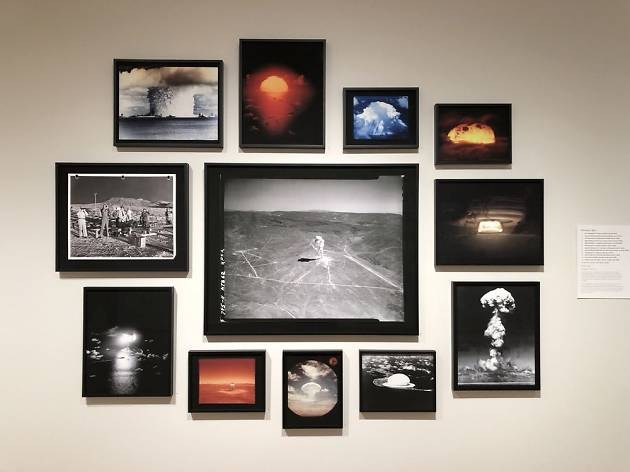 Photograph: Courtesy Yelp/Michelangelo S.
What is it? A four-story feat of environmentally inspired, modern architecture that's home to work by international and regional artists. A rock star of the American museum set, this is one of five percent of US museums with national accreditation (a list that also includes The Met in New York).
Why go? Among frequently rotating shows, you may catch a Warhol exhibit, traveling historical documents or a visual history of the region. Views from the rooftop are epic, and there's live music, food and booze on the first Thursday evening of every month.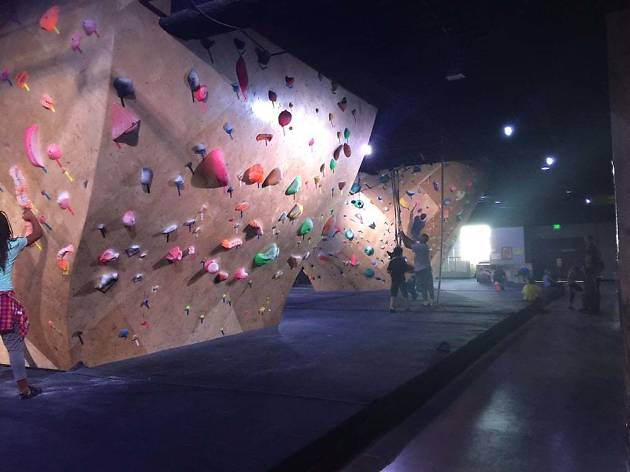 Photograph: Courtesy Yelp/Reya A.
5. Basecamp at Whitney Peak Hotel
What is it? Holding the Guinness World Record for being the tallest climbing wall, Basecamp soars 164 feet above downtown Reno. It's attached to the outside of the Whitney Peak Hotel, high above Reno's iconic downtown Arch.
Why go? Brag to your friends about climbing the world's tallest climbing wall; they don't have to hear about the multiple handholds, harness and perhaps hyperventilation that accompanied your victory.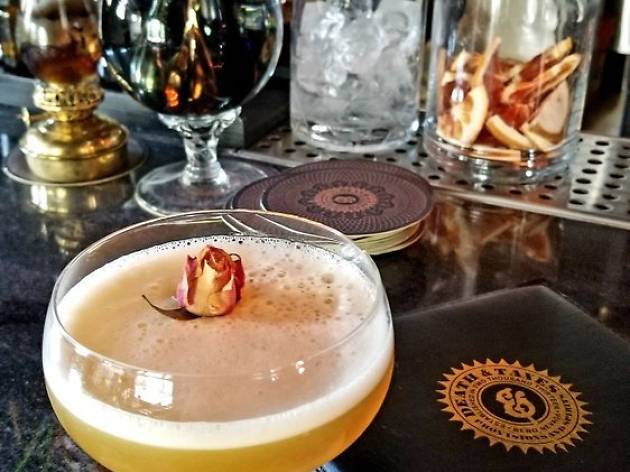 Photograph: Courtesy Yelp/Jeremy C.
What is it? A dark, brooding bar in Midtown that serves up creative culinary-inspired cocktails. Everything is made in-house, except the liquor, and you'll almost always see the bartender lighting something on fire.
Why go? Mercifully it's no longer the prohibition era, though you'll feel like you're walking into a speakeasy, with the black walls and black bar lit by crystal chandelier. A bookcase opens into another room, where they teach classes on bartending, pairing and the spirits you're sipping.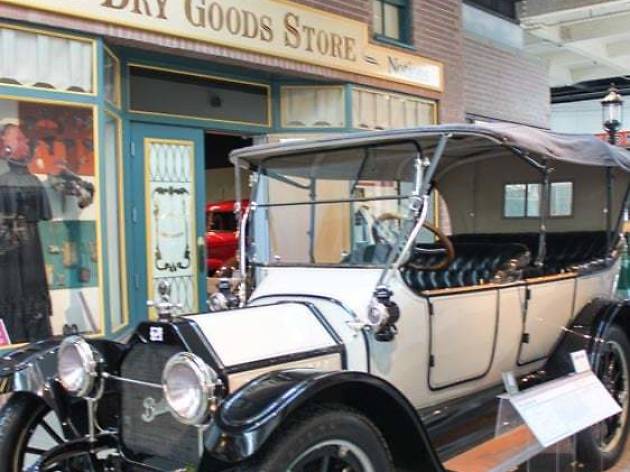 Photograph: Courtesy Yelp/Kim K.
7. National Automobile Museum
What is it? The National Automobile Museum (The Harrah Collection) is one of the top car museums in the country. Fantasize about doing the James Dean lean on the car he drove on 'Rebel Without A Cause' – one of 200 on display – but don't, it's still a museum.
Why go? The vehicles span centuries, and it's fun to walk through the era-appropriate street settings and fitting backdrops they're staged in. It's home to the original Thomas Flyer that won the New York to Paris auto race in 1908, plus cars owned by Elvis Presley, John Wayne and John F Kennedy.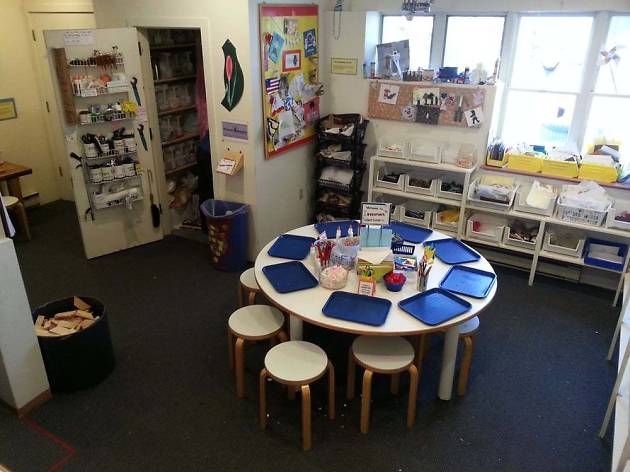 Photograph: Courtesy Yelp/Andrew K.
What is it? A whimsical, interactive museum for families to learn about the sciences.
Why go? When you enter, a tall, cloud-themed jungle gym will satisfy the kids. Surrounding it are fun, hands-on projects that teach people of all ages about astronomy, paleontology, biology, chemistry, art, math and geography. The Truckee Connects exhibit shows how Reno's river makes its way from Lake Tahoe to nearby, prehistoric Pyramid Lake.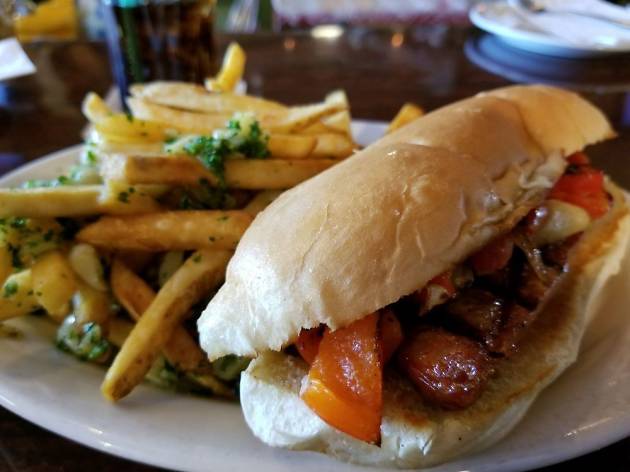 Photograph: Courtesy Yelp/Mike B.
What is it? Family-style dining at Louis' Basque Corner is served with a hefty dose of culture and history. It's one of Reno's oldest, most consistent and character-filled establishments, started by a man from the Basque region in 1967.
Why go? You can't help but leave here full, happy, with new friends, and often under the influence of the signature drink, the Picon Punch, which some locals believe should be the official state cocktail. With the city's large Basque population, the food is authentic and it's a Reno staple.
Photograph: Courtesy Booking.com
What is it? Be a kid again, or bring some with you to see the daily circus acts and carnival games at the Circus Circus hotel and casino.
Why go? Win giant stuffed animals by successfully tossing a coin around the rim of a bottle or shooting water into a (painted) clown's mouth. Look up to see acrobats soaring through the air, or meet some (real) clowns. It's open late, and surrounded by places to eat, plus there's more adult-type fun in the casino.
Best selling Time Out Offers