Heads up! We're working hard to be accurate – but these are unusual times, so please always check before heading out.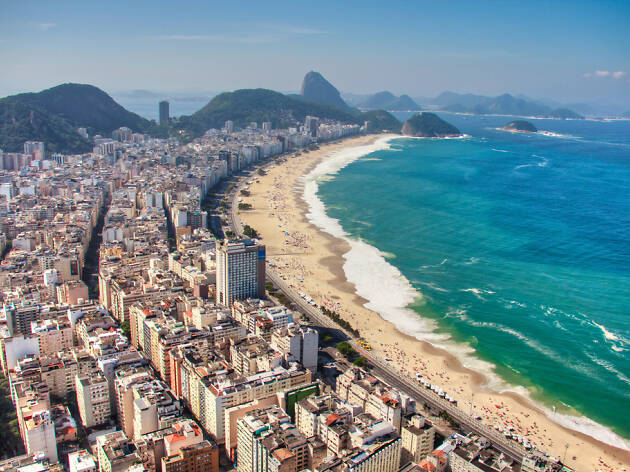 The 10 best Rio de Janeiro beaches
In a city known for its golden sand, turquoise waters and tiny swimwear, you can't miss out on the top Rio de Janeiro beaches
Few cities boast as many beaches as Rio. These stretches of golden sand are a backyard and playground for cariocas (aka residents), whether they're sweating over a volleyball match or strutting their stuff in those infamously tiny bikinis (fio dental – fittingly, it means dental floss) and budgie smugglers (sungas). In a city where social inequality is often stark, beach time is an egalitarian pleasure. You won't go hungry on these sun-kissed shores, thanks to a constant stream of restaurants and food and drink vendors – must-try local snacks include skewers of grilled cheese, refreshing acai smoothies and crispy cassava Globo biscuits. There are plenty of things to do, from sunbathing and people watching to frolicking in the waves or walking miles of shoreline.
Rio de Janeiro beaches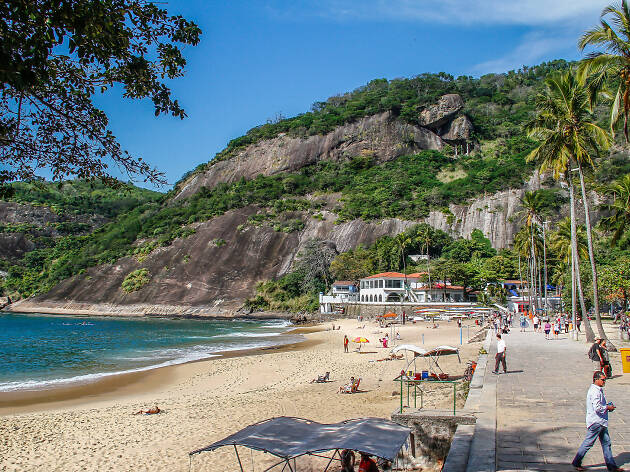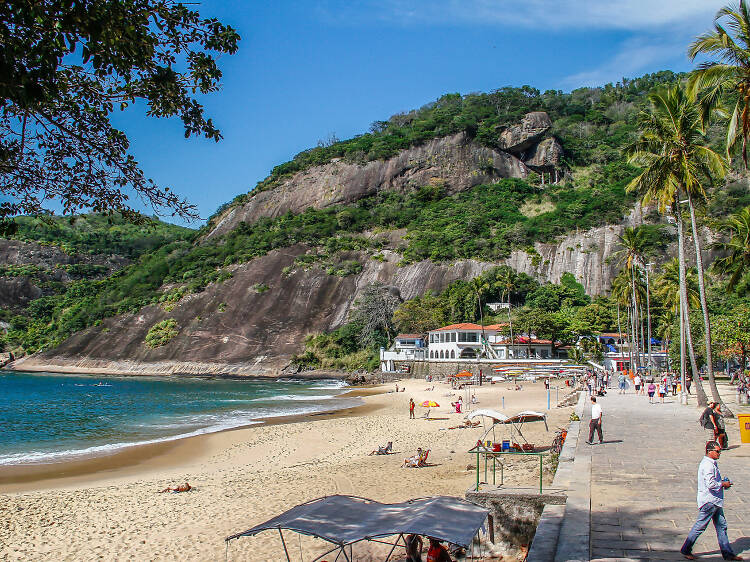 Photograph: Courtesy CC/Flickr/Marinelson Almeida
What is it? This little beach at the base of Pão de Açúcar (Sugarloaf) and Morro da Urca (Hill of Urca) is particularly Jurassic-looking, with a dramatic backdrop, exotic vegetation and coarse reddish sand.
Why go? It ties in perfectly with a trip to Sugarloaf, which towers over the beach. The sheltered bay and calm waters make this a popular spot for canoeing and stand-up surf paddling. And as it's located within a military area, the beach is known one as of Rio's safest.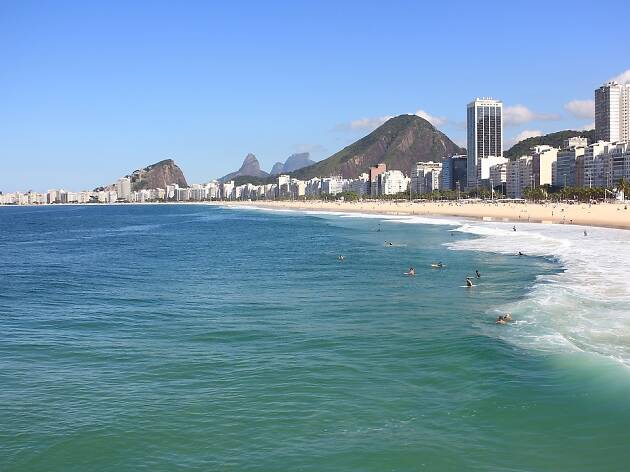 What is it? This quieter, more pocket-friendly neighbor of Copacabana boasts a wide sandy beach and tile boardwalk. The name means 'ship's helm' in Portuguese, named after the forested hill that soars alongside the beach.
Why go? From volleyball courts to bodyboarding on its eastern breakers, and even weekend music jams and DJs in the summertime, there always seems to be something fun going on here. Though Leme is an upmarket, residential little neighborhood, the beach attracts fishermen and artisans too.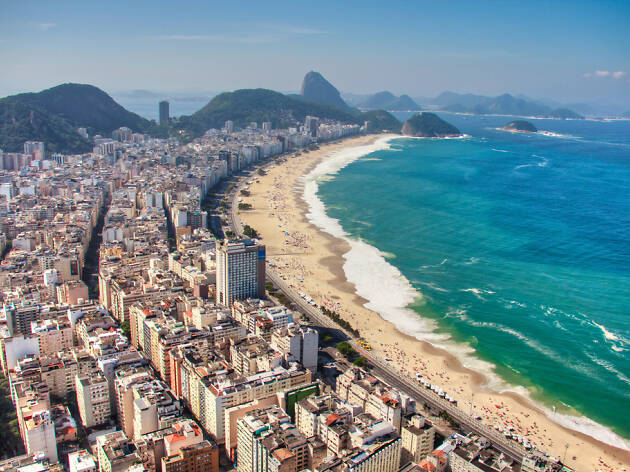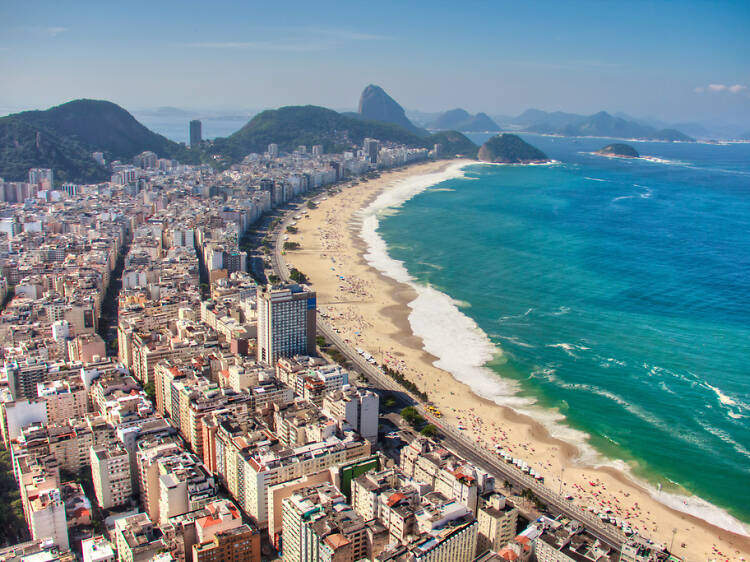 Photograph: Courtesy CC/Flickr/Carlos Ortega
What is it? Really, it needs no introduction: this iconic 2.5-mile stretch of golden sand was immortalized by Barry Manilow, no less.
Why go? This is the place for the classic Rio beach experience, an all-day carnival of caipirinha kiosks, hawkers, people-watching and footie kickabouts. Saunter down the wave-patterned mosaic sidewalk, taking in the majestic Copacabana Palace Hotel, and linger for an unforgettable sunset; did you know it's customary to applaud when the sun disappears below the horizon?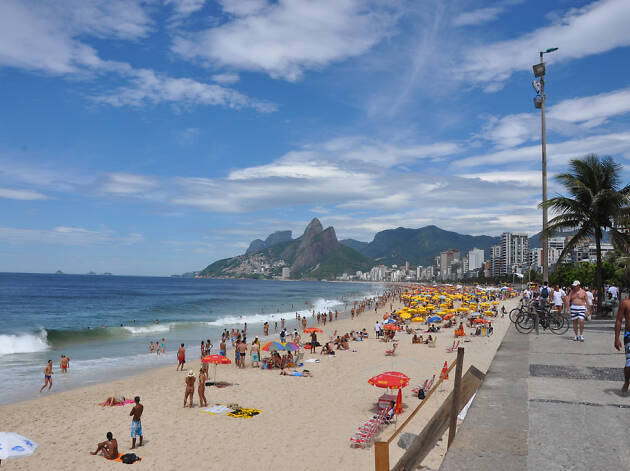 Photograph: Courtesy CC/Flickr/Mike Vondran
What is it? These days, Rio's trendiest bright young things hit up the icing-sugar sands of Ipanema rather than its next-door neighbor, Copacabana.
Why go? It's easy to find your beach tribe, as a series of numbered lifeguard towers mark out the different zones – around posto eight, rainbow flags signal the most gay-friendly section, offering massages and workout benches, while posto seven is the surfer magnet. Ipanema also boasts one of the most spectacular sunsets, framed by the peaks of Dois Irmãos (Two Brothers).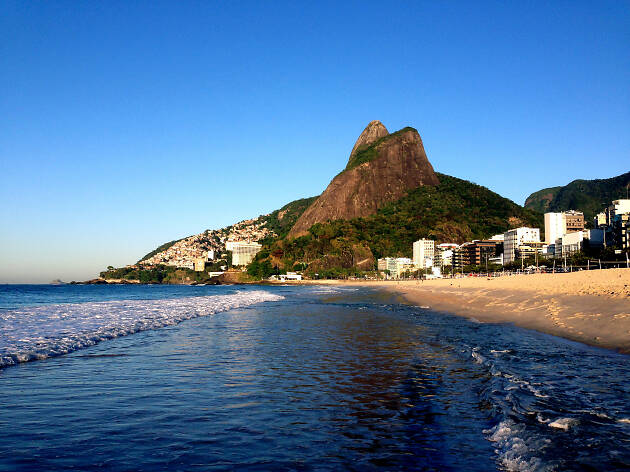 Photograph: Courtesy CC/Flickr/Rodrigo Soldon Souza
What is it? Want to hang with the rich and famous? On Leblon, just west of Ipanema, the backdrop is five-star hotels, chic cocktail bars and some seriously glamorous beachgoers.
Why go? It's more subdued and sophisticated than the other South Zone beaches. Fitness is a big deal, attracting joggers, cyclists and ball players keen to hone that beach bod. At the same time, the Baixo Baby area (a huge enclosed playground plus baby changing station) makes Leblon very family friendly.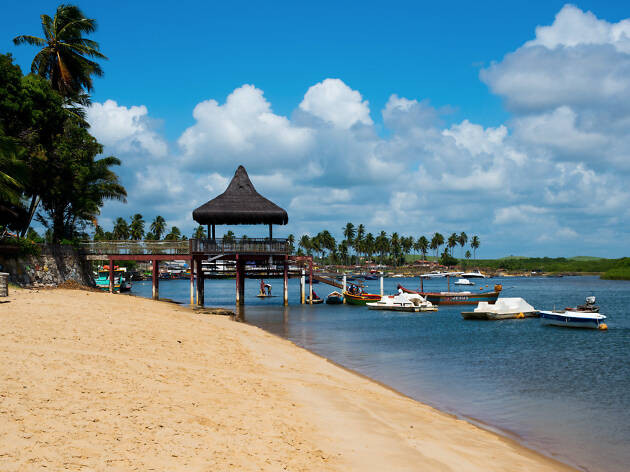 Photograph: Courtesy CC/Flickr/Fabiana Sieber
What is it? Mega-malls and luxury condos mean Barra generally isn't such a compelling district for travelers, but its beach happens to be out of this world.
Why go? Spanning 11 miles, Barra's sandy shoreline is the longest in Rio. With such a lot of space, it's far less hectic and few tourists make the 25-minute taxi ride from Zona Sul. Kite-surfers provide an exhilarating aerial display, while surfers will appreciate the rolling waves on the western end (and its cheaper surf schools).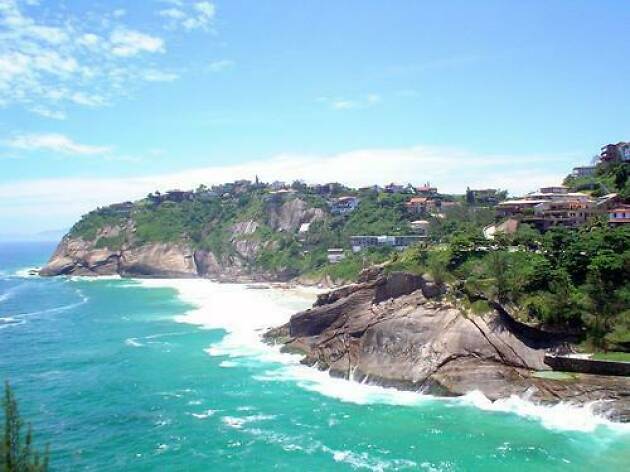 Photograph: Courtesy CC/Flickr/Rodrigo Soldon
What is it? Surfers and tokers mingle with dog walkers and villa owners on this hidden beauty.
Why go? Another appealing respite once you've experienced Rio's busy central beaches, 'Joa' boasts clean water and a strip of pristine sand. Be prepared to make a bit more effort to reach it though, as access is only by car followed by a path between the rocks.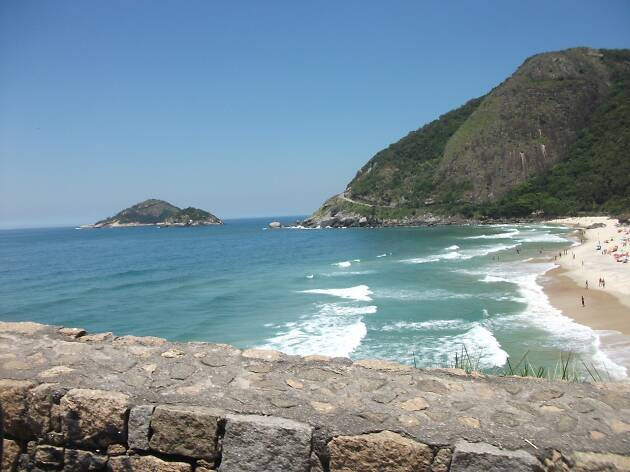 What is it? Poised on the edge of the lush Atlantic Forest nature reserve, the rustic surf-haven of Prainha is an idyllic escape from the city.
Why go? Advanced surfers flock here to ride three-meter waves, along with locals wanting a big patch of beautiful sand to lounge upon. Except for occasional fish shack, the scenery is an explosion of exotic greenery. Although Prainha lies 45 minutes from the city center, the R$5 Surf Bus service makes it easy and cheap to visit.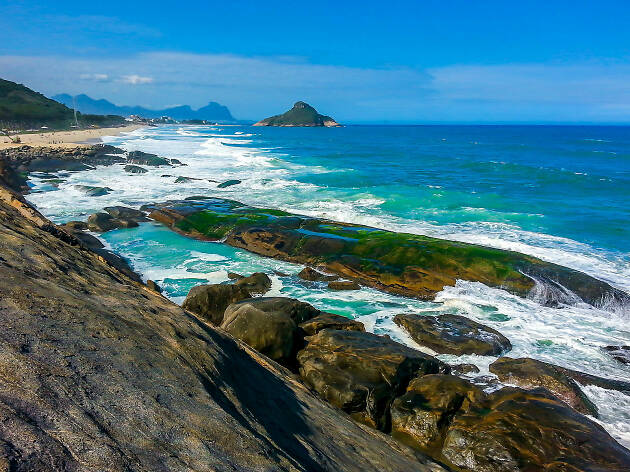 Photograph: Courtesy CC/Wikimedia Commons/Fwellisch
What is it? A tiny hidden gem tucked between Macumba Beach and Prainha, picture a natural lagoon rather than the usual beach strip.
Why go? There's nothing else like this around Rio, but to reach such a cool, secluded spot, you have to sing for your supper – take a short hike through the forest and scale a rather steep rocky wall. The shallow turquoise water encircled by smooth rocks (ideal for sunbathing) add up to a stunning natural setting.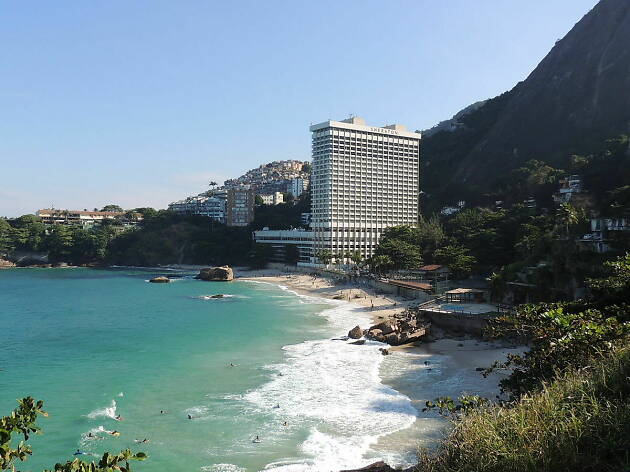 Photograph: Courtesy CC/Wikimedia Commons/Ricardo Haleck
What is it? Adrenalin junkies abound in this sandy, palm-lined strip. Accessible yet secluded, it's a great compromise between Rio's teeming central sands and more remote beaches.
Why go? Ready to take a running jump off a jungle hilltop? Welcome to Rio's premier hang-gliding spot, where you can swoop around Pedra de Gávea mountain before landing on São Conrado's soft sands. Surfers occupy the water at the rougher eastern end. A local, low-key beach experience.
Need another way to relax in Rio?
Seeking respite from Rio's hedonistic side? The city has no shortage of world-class day spas, which are just the ticket to soothe aching limbs after all that samba dancing and hiking around the city's many hilltop sights.