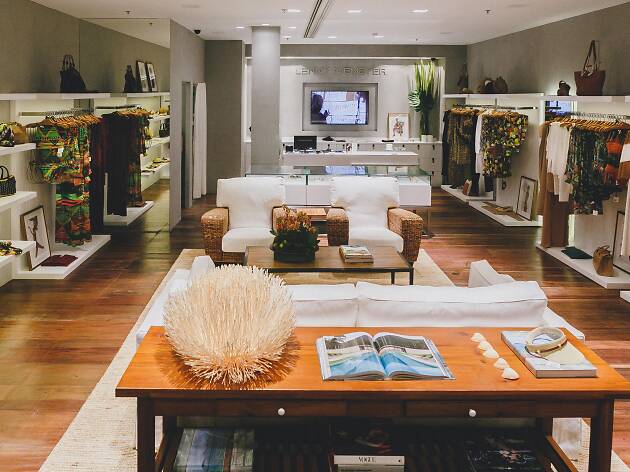 The best Rio shopping
Browse bossa nova records, beach-ready garb and Brazilian-style furniture at the best Rio shopping stops
Brightly-colored, breezy and a little boho, no wonder carioca (anything that is born or made in Rio) brands have such a global following; who wouldn't want to bring a slice of Rio's sand-in-the-toes, beach style home? A rainbow array of Havaiana flip-flops and glam swimwear are easy to cram in your suitcase, while those with deep pockets and an eye for design could get carried away at the city's treasures troves of iconic Brazilian furniture. There's an insatiable love for American-style mega malls – called 'shoppings' – among Rio's expanding middle and upper classes, so you can buy from familiar global brands in a safe, sanitized setting. But don't miss the artisanal boutiques around the cobbled streets of Santa Teresa, or the sensory experience of a local craft market—both quintessential things to do in Rio—such as Ipanema's Feira Hippie or antiques-focused Feira do Rio Anigo in Lapa. This list serves up some examples for each of Rio's retail tribes.
Best Rio shopping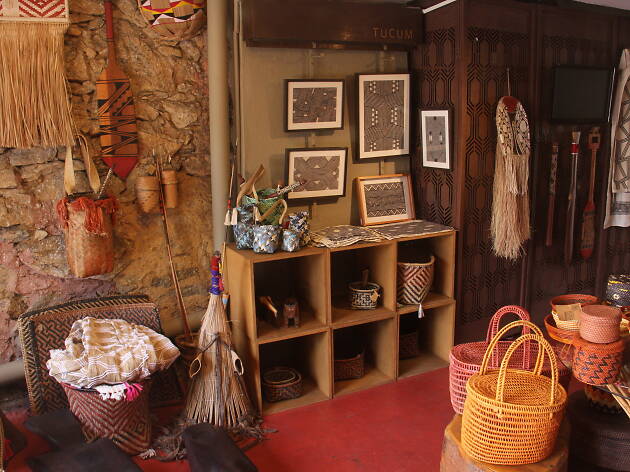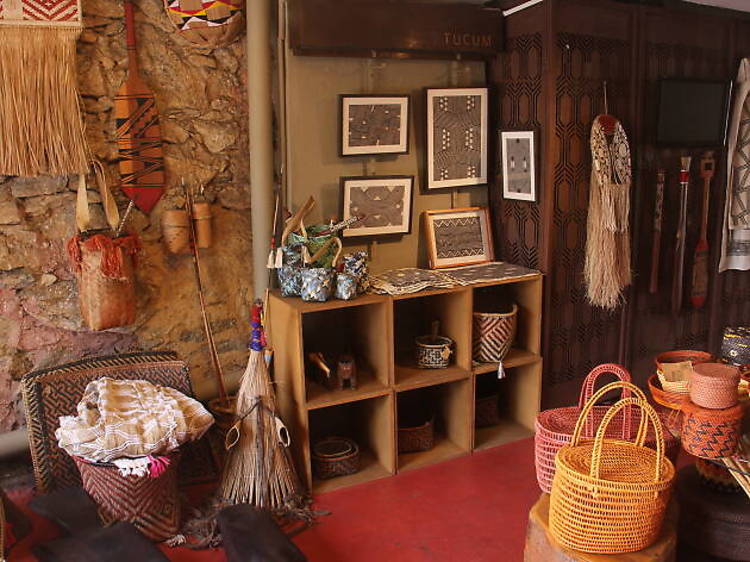 Photograph: Courtesy Tucum
What it is? This artisanal bolthole in Santa Teresa (Rio's picturesque hilltop district) sells all sorts of handicrafts, from woven baskets and hammocks to gemstones and pottery.
Why go? If you're after unique, handmade souvenirs rather than mass-produced tourist that, Tucum is the answer. It gives craftspeople in Brazil's remote forest communities a conduit to urban shoppers. Favorite pieces include organic jewelry made from Amazonian seeds and sunglasses carved from indigenous wood.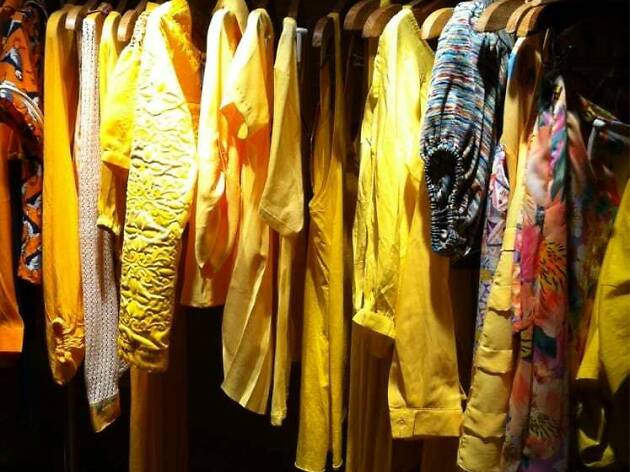 Photograph: Courtesy Yelp/Gabriele J.
What it is? From a humble stand at a local fashion fair to collaborations with Adidas and Anthropolgie, Farm has become one of Brazil's top labels. The range goes beyond clothing to cover beach umbrellas, home décor and surfboards.
Why go? Awash with vibrant colors and tropical patterns, these designs embody quintessential carioca style. Even better, the store has a sustainable outlook; its eco-conscious initiatives include giving free clothes to people who take part in beach clean-ups.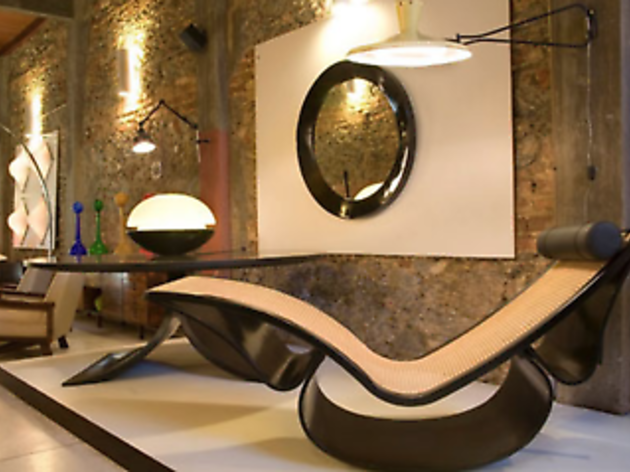 What it is? A 19th-century townhouse in Lapa crammed with covetable Brazilian design from the 1950-80s.
Why go? Standing out among the musty antique shops of Rua do Lavradio, Mercado Moderno is a nirvana for serious design lovers. Keep your eyes peeled for collectible masterpieces like an Oscar Niemeyer chaise longue or Sergio Rodrigues sideboard. It's more art gallery than flea market, and mid-century Brazilian furniture is tipped to be a great investment.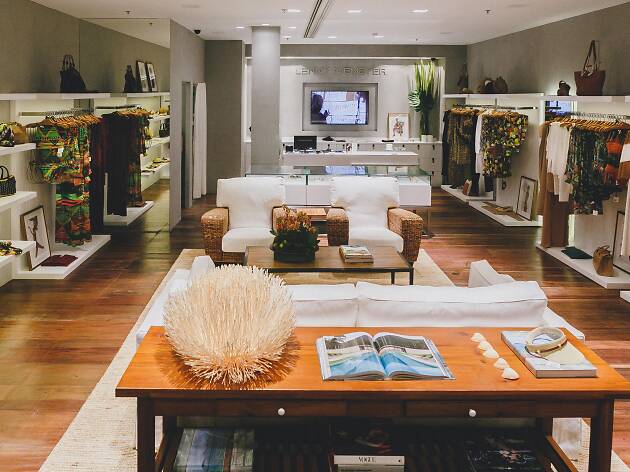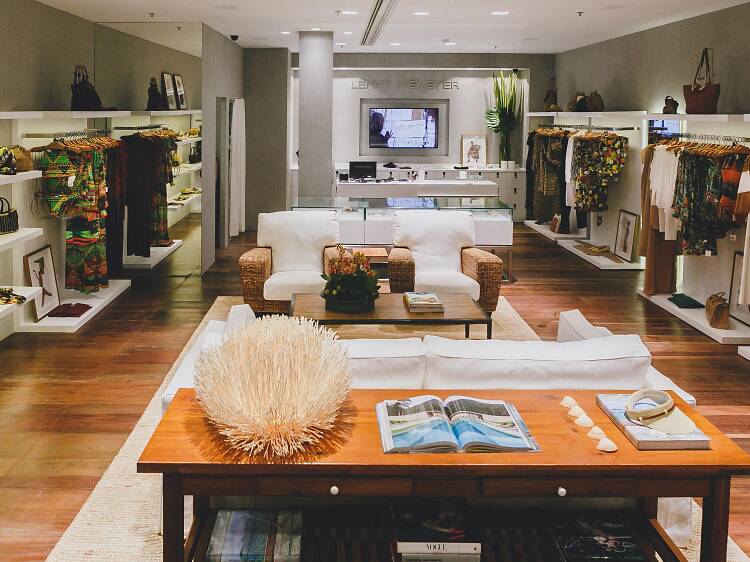 Photograph: Courtesy Lenny Niemeyer/www.brunoryfer.com
What it is? One of the best-known swimwear brands in Brazil, Lenny Niemeyer's luxury one-pieces and bikinis are inspired by natural patterns.
Why go? No one does bikinis quite like the Brazilians. Lenny's stores offer a huge range of glam styles – so if you don't dare to wear the classic fio dental thong (translation: 'dental floss'), opt for the high-waisted bottoms, slinky resort wear or gorgeous coral jewelry. You'll feel the business strutting down Ipanema beach.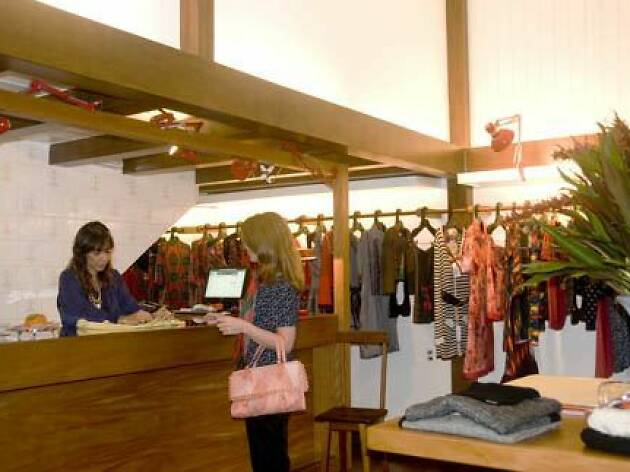 What it is? The Jardim Botanico atelier of a rising star in Brazilian fashion design.
Why go? This store's art-infused interiors and soft leather sofas are the perfect backdrop to Isabela Capeto's one-of-a-kind clothing, with its intricate embroidery (think: sequins and vintage lace), feminine silhouettes and bold patterns. As this is a studio and boutique, the designer is often on-site to greet visiting fashionistas.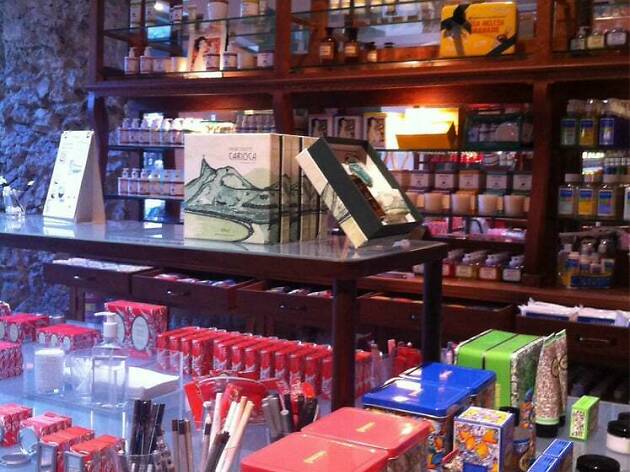 Photograph: Courtesy Yelp/Gabriele J.
What it is? Brazil's oldest pharmacy, Granado was founded by a Portuguese chemist who blended remedies from herbs and flowers growing in the mountains outside Rio.
Why go? Today, there are dozens of branches around the country, but the apothecary-style Centro flagship is the best – all glass-fronted mahogany cabinets and antique tills. Stock up on all-natural soaps and body butters laced with açaí, Brazil nuts and other indigenous botanicals.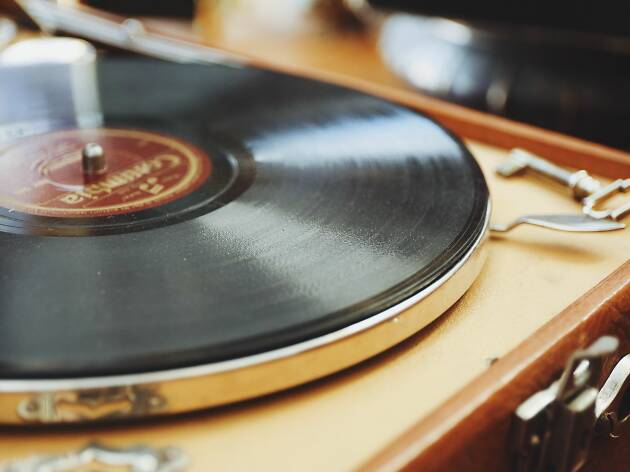 Photograph: Unsplash
What it is? A record store in Ipanema that deals entirely in bossa nova – Brazil's 'new wave' music style that took off during the 1950s.
Why go? Take the soundtrack of your trip home with you, in the form of a collectible vinyl from bossa nova legends such as João Gilberto or Antônio Carlos Jobim. As well as records, the shop offers musical memorabilia and books. Time it right and there may even be a local musician performing live in-store.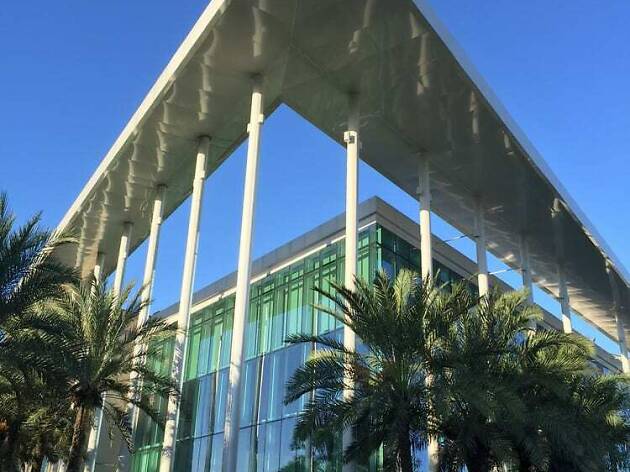 Photograph: Courtesy Yelp/Miguel D.
What it is? Don't let the quaint name fool you: Village Mall's residents are Burberry, Gucci, Armani et al.
Why go? Rio has no shortage of shopping centers, but this one is the last word in luxury. A gorgeous bookshop, cinema and gourmet food hall make Shopping Village into an all-round leisure destination, and you may well spot a Brazilian celeb browsing in Hugo Boss. For the 'drop' after the 'shop' head to the mall's terrace for breathtaking views across Barra.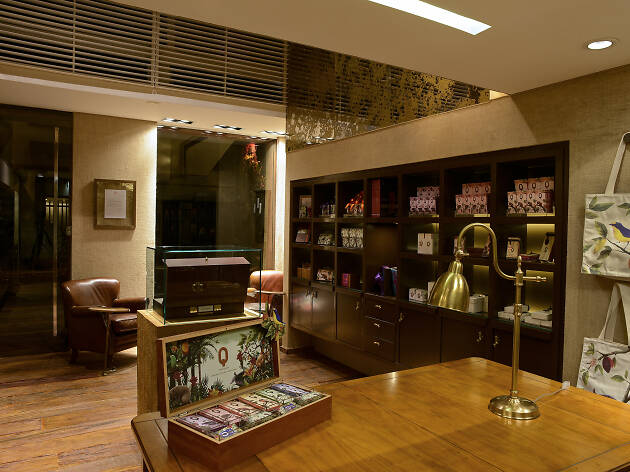 Photograph: Courtesy Aquim/Alexandre Landau
What it is? Established by a young female pastry chef, artisanal chocolatier Aquim operates a jewel-box shops in Ipanema, Belmond Copacabana Palace and Galeão airport. Its bean-to-bar ethos sent waves through Brazil's confectionary scene.
Why go? Aquim's artisanal bon-bons and bars are not only the highest quality – nothing but pure cocoa from a single estate in Bahia, cocoa butter and a pinch of sugar – they look just as good as they taste, with artistic paper packaging and shapes inspired iconic architect Oscar Niemeyer.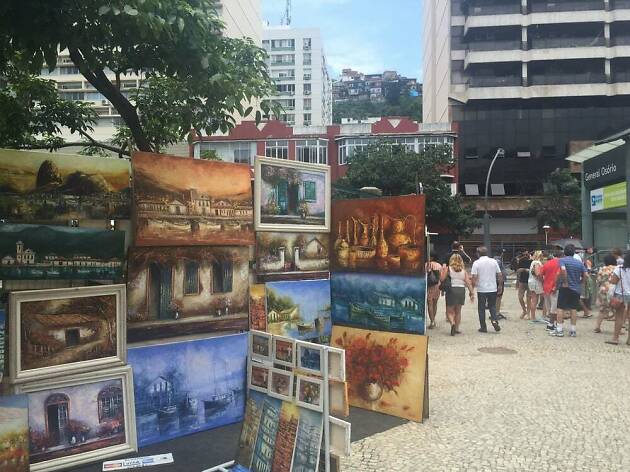 Photograph: Courtesy Yelp/Tracey A.
What it is? Some 700 stalls set up each Sunday a block away from Ipanema Beach, displaying a huge range of clothes, leather goods, jewelry, paintings, hand-carved furniture and ornaments.
Why go? There aren't many places to bag a bargain in trendy Ipanema, but the hippie fair's unique pieces can be had at a steal (start practicing your haggling). As one of the world's largest open-air markets, this offers more than just a shopping trip – a riotous mixture of people-watching, music, hot food and colorful art.
Photograph: Courtesy Yelp/Melissa V.
What it is: A haven for bookworms, with all manner of novels and non-fiction reads laid out in an atmospheric two-tier store.
Why go: This is the kind of bookstore that makes you want to linger for hours, and the excellent upstairs coffee shop only adds to the Livraria's dwell-able appeal. There's a good selection of English books as well as Portuguese, so you can replenish your holiday reading list or bag a coffee-table tome as a high-brow souvenir.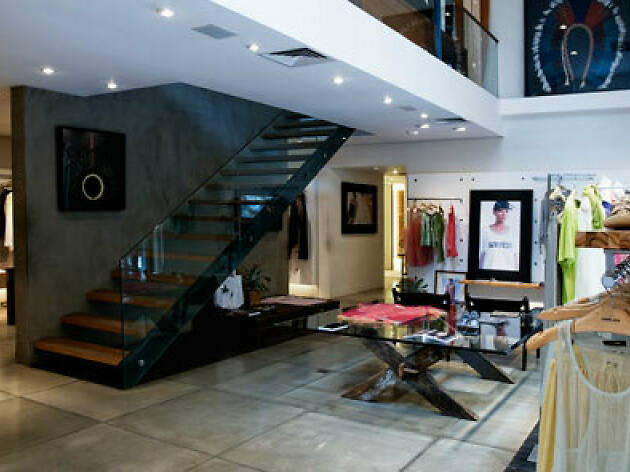 Photograph: Divulgação
What it is? Offering both men's and women's fashion, Osklen has positioned itself as the must-have label for lovers of Brazilian beach chic, summed up with the tagline 'Ipanema Soul'.
Why go? Osklen's empire counts fifteen stores are spread around Rio (not to mention outposts in Tokyo, New York and Milan), but for the full experience head to the Ipanema flagship. The stylish clothing is displayed against lashings of rustic wood, funky furniture and local artworks.
Worked up an appetite?
Much like its audacious mountains-meet-sea topography, Rio's meals pack a big, sensorial punch: sizzling all-you-can-eat barbecues at neighborhood churrascarias; the hearty pork-and-bean feijoada stew; salt-crusted sardines grilled right on the beach. All cut through with the citrus-sweet kick of a caipirinha.