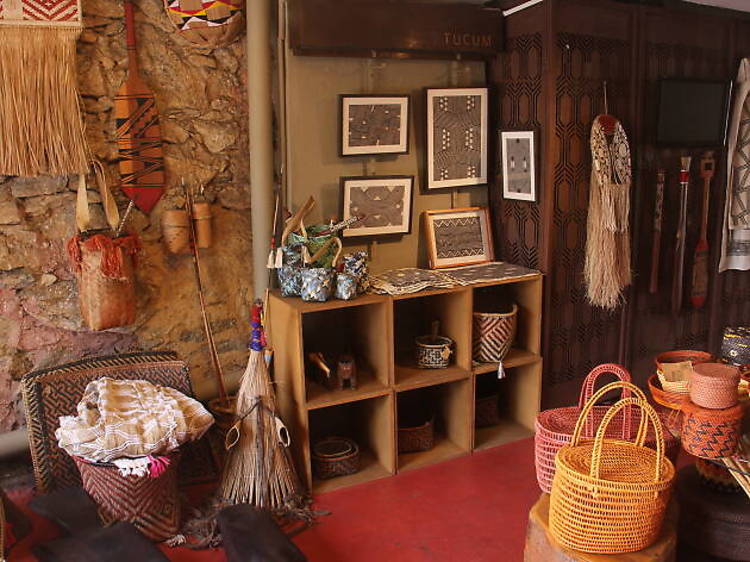 Photograph: Courtesy Tucum
What it is? This artisanal bolthole in Santa Teresa (Rio's picturesque hilltop district) sells all sorts of handicrafts, from woven baskets and hammocks to gemstones and pottery.
Why go? If you're after unique, handmade souvenirs rather than mass-produced tourist that, Tucum is the answer. It gives craftspeople in Brazil's remote forest communities a conduit to urban shoppers. Favorite pieces include organic jewelry made from Amazonian seeds and sunglasses carved from indigenous wood.