The 20 best Halloween songs
Perfect pop music and Halloween go together like pumpkins and spice. Celebrate the year's spookiest holiday with these essential creepy cuts.
Awesome Halloween costume? Check. Amazing snacks made to look like eyeballs/intestines/skulls? Check! Pumpkin carved with teeth that look like the San Francisco skyline? CHECK! But what's that? You say you don't have a mind-meltingly amazing Halloween playlist for your party? You don't have a selection of too-ghoul-for-school music to groove to as you pull on your slutty-Ewok outfit? Fear not! We have lovingly selected the 20 spookiest Halloween songs ever recorded for your listening and dancing pleasure: Treasures include perfect pop from Michael Jackson, creepiness galore from Nick Cave, and of course, "The Monster Mash." In short? All Thriller. No filler.
RECOMMENDED: Complete guide to San Francisco Halloween 2015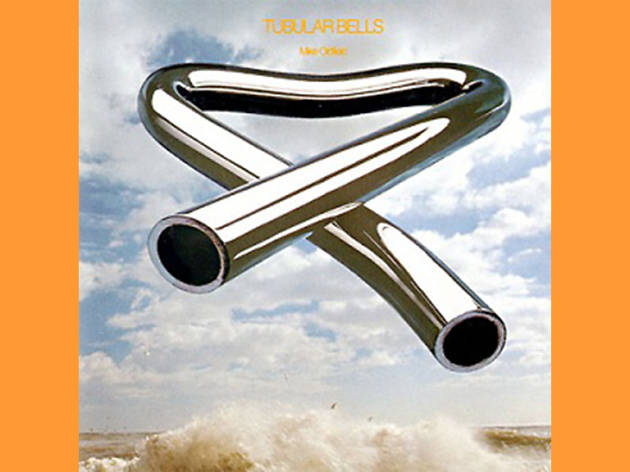 20. "Tubular Bells Part 1" by Mike Oldfield
If you're looking for something to set the mood, throw on this 1973 track and watch everyone's hair stand on end. At least, everyone who's seen The Exorcist. What could have been a beautiful orchestral piece is instead insidiously and inextricably tied to images of projectile vomit and bloody crucifix masturbation. Oh well, happy Halloween!—Kate Wertheimer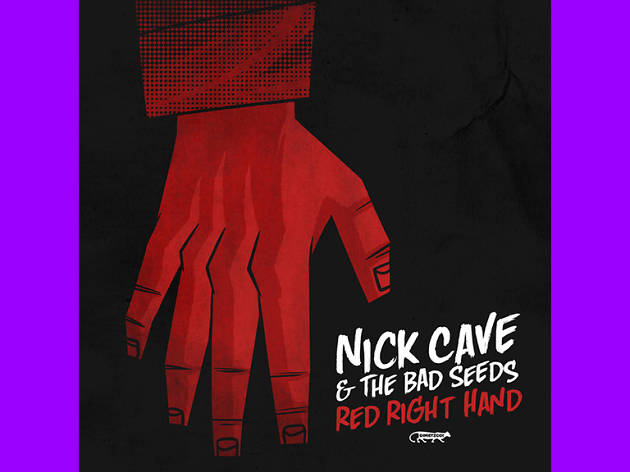 19. "Red Right Hand" by Nick Cave and the Bad Seeds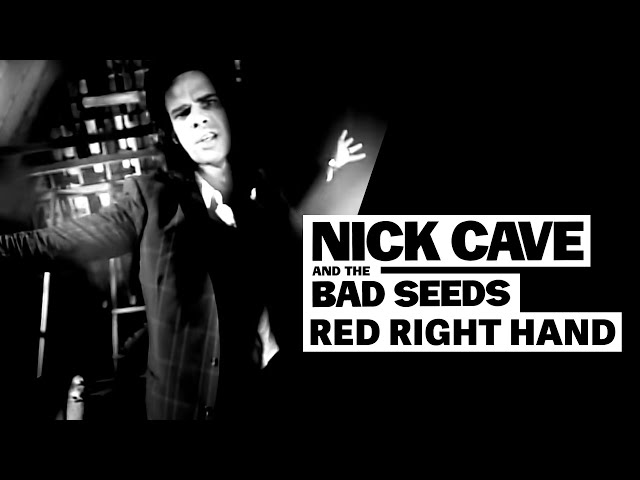 Of course, we could've put together an entire list of Nick Cave songs to score your Halloween shindig, but instead we're choosing Cave's singularly most creepy cut. A smoldering slow-burner, "Red Right Hand" appears on 1994's Murder Ballads album and lifts its title from John Milton's Paradise Lost epic poem—which refers to the supposedly vengeful hand of God. It's been used in all three Scream movies, such is its spook-factor. Show off your vampiest moves on the dance floor as you shimmy along to its rumbling drums, clanging bells and Cave's sinister lyrics.—Sophie Harris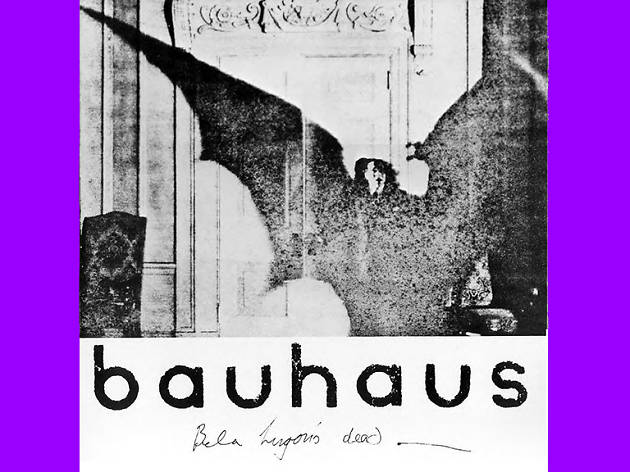 18. "Bela Lugosi's Dead" by Bauhaus
Bela Lugosi died in 1956. Informing people of his demise in 1979 was strictly the concern of the most archetypal of goth bands, Bauhaus. Goth is a cocktail best served as equal parts glamor and nihilism. Singing about Dracula is metal. Singing about the Hungarian star of the silver screen who played him is goth. The ticking dirge was used fabulously in The Hunger, in the coolest opening sequence of '80s cinema, a montage of sex, jump cuts, drugs and Bowie. At last, frontman Peter Murphy was a vampire in the movies.—Brent DiCrescenzo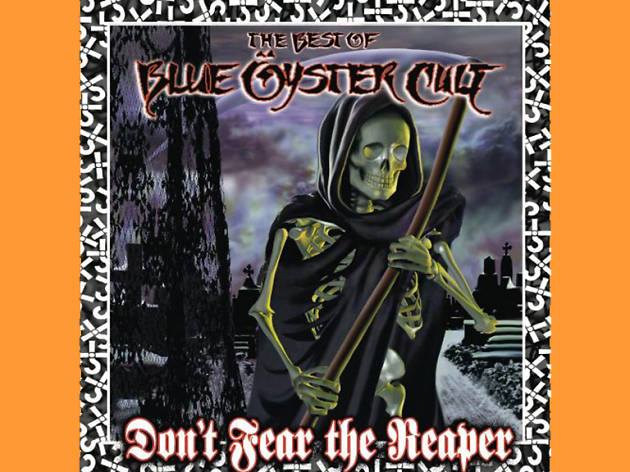 17. "(Don't Fear) The Reaper" by Blue Öyster Cult
Blue Öyster Cult's death song, a creepily seductive exhortation to go gently into that dark night, became an instant rock classic when it came out in 1976, and has been a staple of horror culture ever since, notably in Halloween and Scream. (Its unconventional percussion also inspired a beloved Saturday Night Live sketch, with a shaggy Will Ferrell cavorting in an undersize tee and Christopher Walken barking "I gotta have more cowbell, baby!") BOC's lead singer and guitarist, the colorfully named Buck Dharma, insisted that the song was not about a romantic suicide pact, but it's hard to know how else to read lines like "Romeo and Juliet are together in eternity...We can be like they are." The velvet sheath of Dharma's mellow vocals doesn't cover the scythe.—Adam Feldman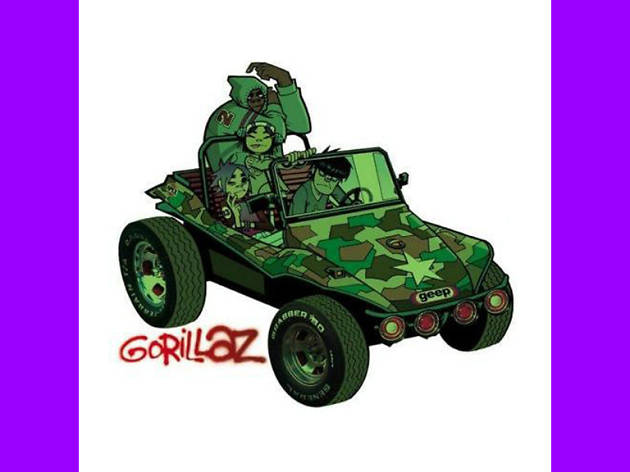 16. "Dracula" by Gorillaz
This cartoon troupe remains the greatest evidence of Damon Albarn's spliff habit. A bonus cut from the band's 2001 debut, "Dracula" conjures voodoo vibes with a deep dub groove. "Everybody, party time. Some of us will never sleep again," Albarn sings, staring down the dawn with bloodshot eyes. An all-night bender is the closest thing we have to feeling undead.—Brent DiCrescenzo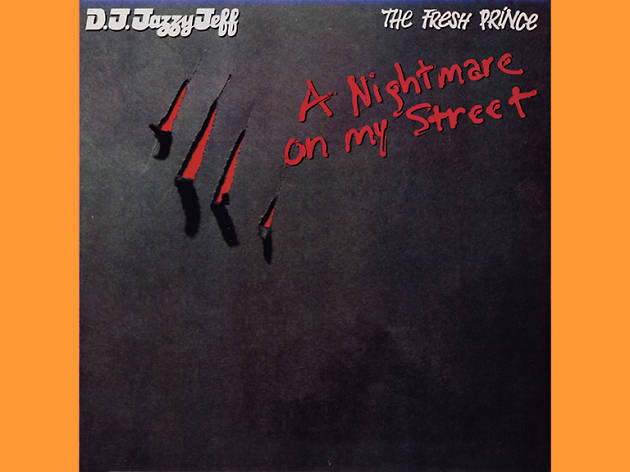 15. "A Nightmare on My Street" by DJ Jazzy Jeff and the Fresh Prince
According to Will Smith, Freddy Krueger is a David Letterman fan who's "burnt up like a weenie" and weirdly wears the same hat and sweater every day, even when it's hot out. The 1988 track stacks Smith's story of his encounter with "Fred" over a hip-hopified mix of A Nightmare on Elm Street's theme song, making for a party-friendly (if rather long-winded) ghost story.—Kate Wertheimer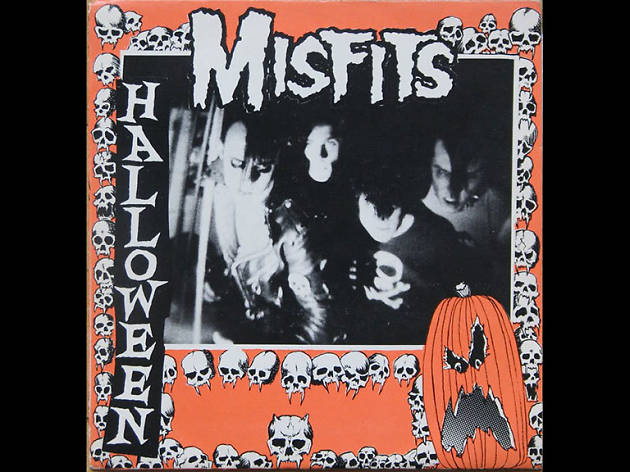 14. "Halloween" by the Misfits
Funny how time tames horror. In 1981, the Misfits seemed genuinely scary. In hindsight, they're as dangerous as a Scooby Doo mystery. But, great Beelzebub, what fun! "Candy apples and razorblades! Little dead are soon in graves!" croons Glen Danzig, somewhere between an Elvis impersonator and an amateur MMA fighter. "Skulls" might better spook the kids today, but this noir pop is on-point—like Jerry Only's hair.—Brent DiCrescenzo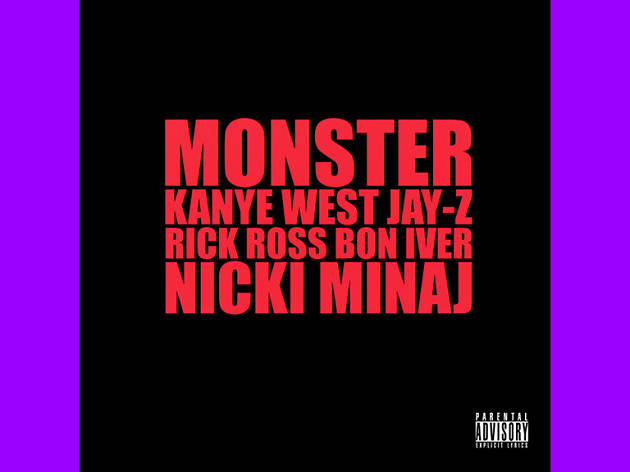 13. "Monster" by Kanye West
'Ye pulled out all the stops on this 2010 track: He's got guest vocals from Jay Z, Nicki Minaj, Rick Ross and Bon Iver (because why not?). The gang name-checks nightmarish images at every turn—blood suckers, goblins, the Bride of Chucky—and dishes out a healthy helping of Haterade to critics and skeptics, but it's the funky groove and sick rhymes that'll raise the goosebumps (in a good way). Some of us (not naming names) may even like to pretend we're Nicki Minaj sometimes and spit the Harajuku Barbie's verse (the best one of the bunch) in the privacy of our apartment.—Carla Sosenko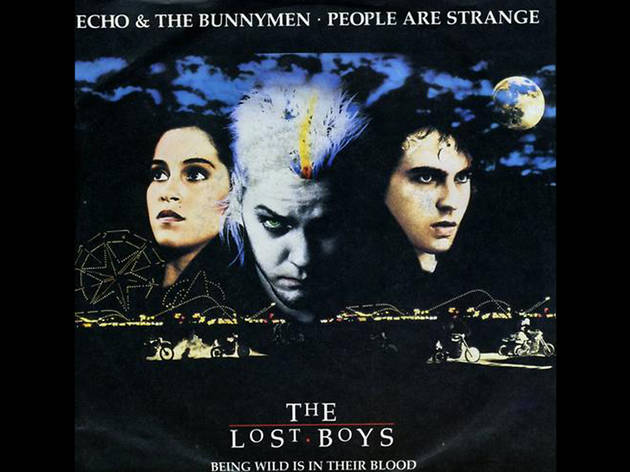 12. "People are Strange" by Echo and the Bunnymen
If you can't commit a bit of sacrilege at Halloween, then when can you? We're choosing Echo and the Bunnymen's 1987 version of this song over the Doors' original, partly because this cover soundtracked cult '80s vampire movie The Lost Boys (a Halloween must-see), but also because it kicks ass with its dramatic pauses, spooky piano flourishes and—oh!—that ending.—Sophie Harris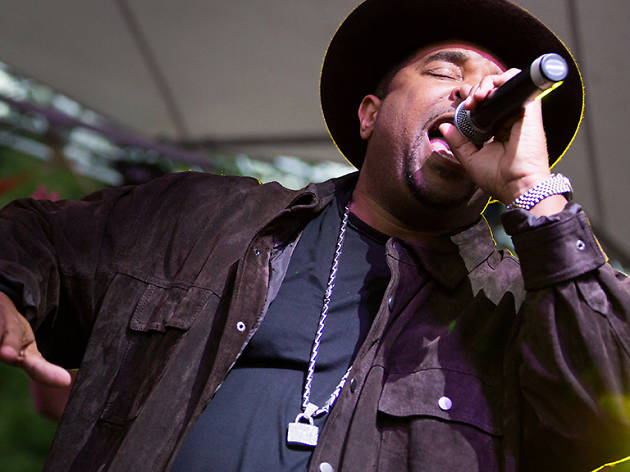 Photograph: Courtesy Creative Commons/Flickr/Kenneth Kearney
11. "Monster Mack" by Sir Mix-A-Lot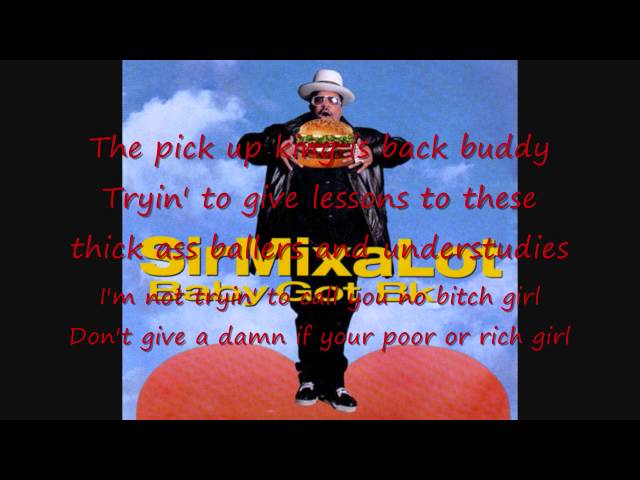 The man known for his appreciation of ladies with an itty-bitty waist contributed this song to 1993's The Beavis and Butt-head Experience. It starts with the sound of power drills and an ominous riff, but the only monster in the song, apparently, is Mix-A-Lot himself, who's "five-foot-eleven with a seven-foot game" (eww).—Nick Leftley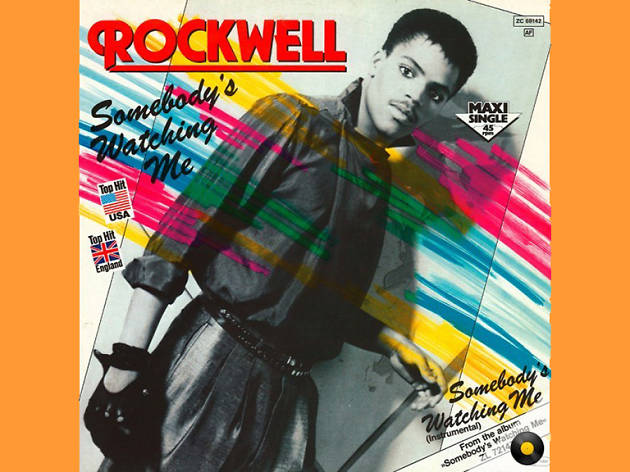 10. "Somebody's Watching Me" by Rockwell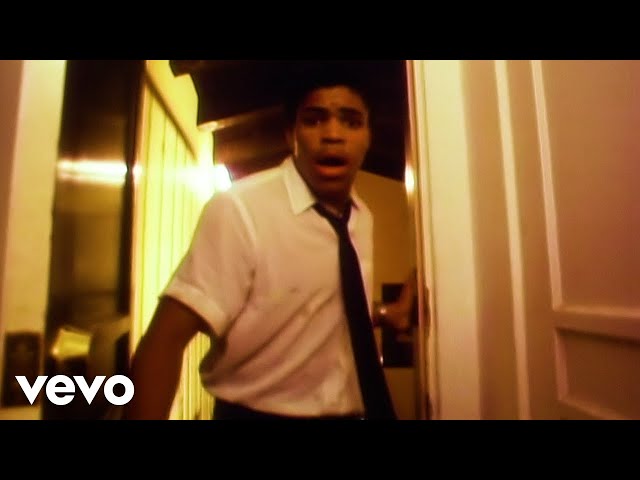 If Rockwell (real name Kenneth Gordy, son of Motown founder Berry) shivered at Big Brother's glare in 1984, one can only imagine what he'd make of the Internet age, where the government, news media and rogue hackers are all equally likely to be keeping tabs on you. The "Thriller"-esque hook comes courtesy of Rockwell's buddy Michael Jackson, a good dude to have on speed-dial, though I'm not sure how much help he'd be if you're looking for someone to check for monsters in the closet.—Andrew Frisicano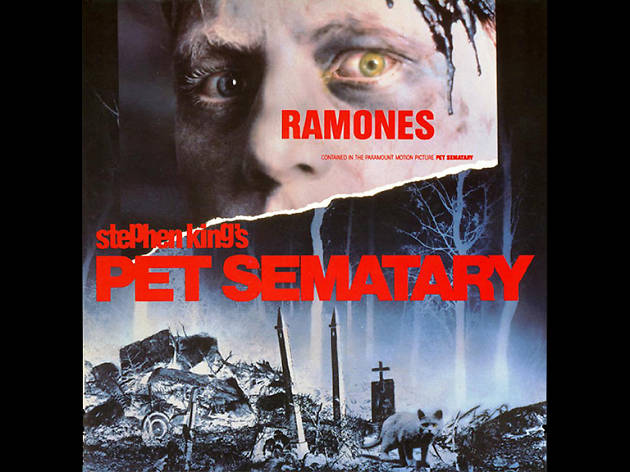 9. "Pet Sematary" by the Ramones
Hard to believe the original Ramones are all dead. By 1989, the punks' career was nearly six feet under. But this toe-tapping title track from a hit horror film, a bite-sized Snickers with a metal shard inside, put the New Yawkers back on MTV, introducing a new generation to the leather-wrapped Phil Spector fanatics who looked like motorcycle zombies. If only Stephen King's resurrecting graveyard were real—we miss these buffoons.—Brent DiCrescenzo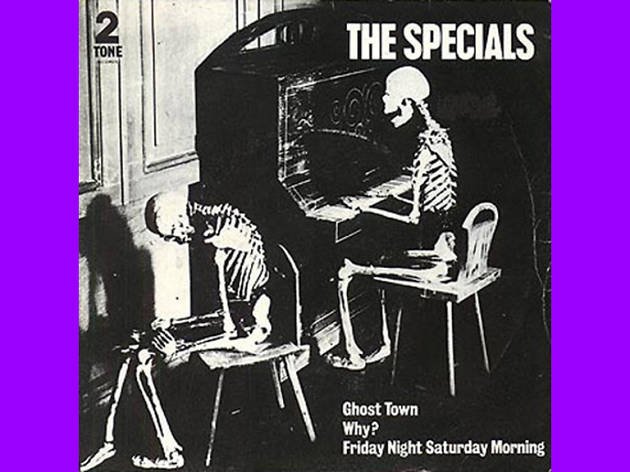 8. "Ghost Town" by the Specials
Okay, so technically this song is about unemployment, inner-city violence and urban decay, not decaying flesh. But the 1981 hit, released at the height of the U.K.'s recession riots, still creeps us out in the very best way, with eerie flute solos, ominous lyrics and maniacal, childlike la-la-las—plus some pretty spooky synth fades.—Kate Wertheimer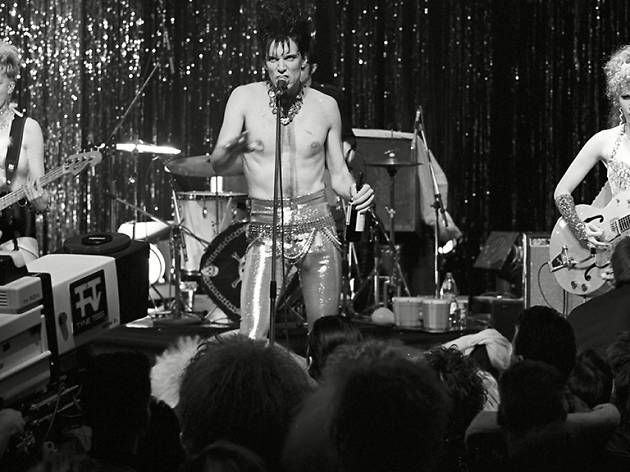 Photograph: ITV/REX USA
7. "Surfin' Dead" by the Cramps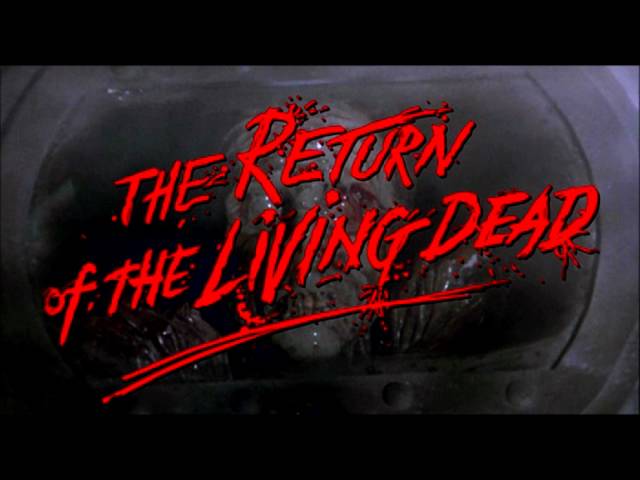 These rockabilly goths were always a B-movie for your ears, so it was inevitable that Lux Interior and Poison Ivy would end up on the soundtrack to a campy slasher flick. In 1985, Return of the Living Dead popularized the notion of zombies chomping brains. In the movie, a bunch of punks battle the undead—but the Cramps have a hard time choosing a side. When Interior sings "Run run run run!" it sounds just like a chain saw itching to rip through necrobiotic flesh. But in the end, he makes it seem more fun to be one of the rotting.—Brent DiCrescenzo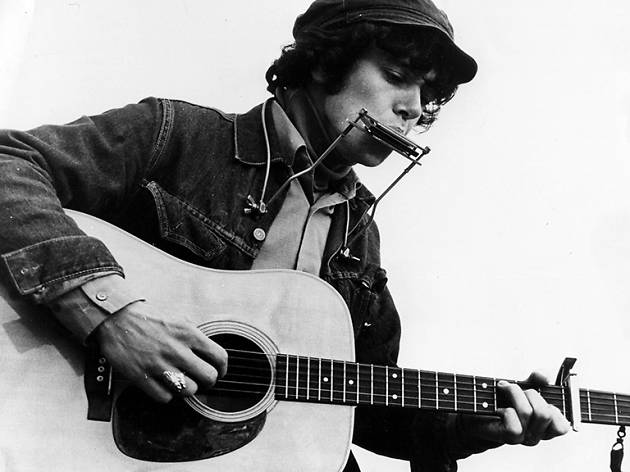 Photograph: ITV/REX USA
6. "Season of the Witch" by Donovan
Donovan never explains quite what he means by a "season of the witch" in this five-minute foray into ominous psychedelia, from the British singer-songwriter's 1966 album, Sunshine Superman. But a shiver of paranoia runs through the song's depiction of identity flux ("so many different people to be") in a world gone topsy-turvy ("Beatniks are out to make it rich"), and the guitar part—played by a pre-Zeppelin Jimmy Page—adds welcome notes of acid.—Adam Feldman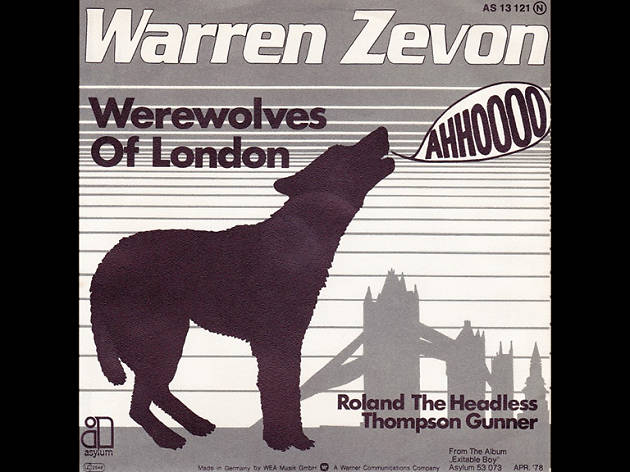 5. "Werewolves of London" by Warren Zevon
Somewhere between Brecht and Weill's "Mack the Knife" and Bret Easton Ellis's American Psycho lies Warren Zevon's silly-witty 1978 novelty hit about everyday monsters. Over an irresistible three-chord piano riff, Zevon's gift for dark comedy expresses itself in lyrics that swipe their claws slyly at the banality of horror—"I saw a werewolf drinking a piña colada at Trader Vic's / And his hair was perfect"—but the droll wolf-call refrain ("a-hooooooooo!") makes you want to give up and join the pack.—Adam Feldman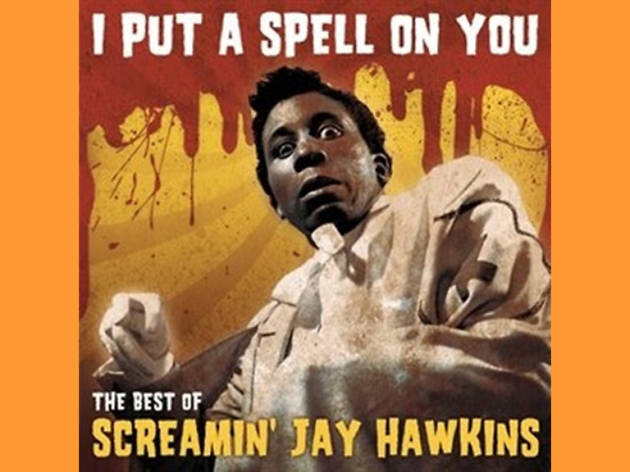 4. "I Put a Spell on You" by Screamin' Jay Hawkins
WOW. Just wow. If the spooky sax and creepy bassline doesn't give you goosebumps at the start of this 1956 stone-cold classic, then Screamin' Jay's soul-shouting and maniacal laughter sure as hell will. Better yet is the story behind the song: It started out as an elegant blues number, then the producer brought in ribs and chicken, and, says Hawkins, "got everyone drunk, and we came out with this weird version…I found out I could do more destroying a song and screaming it to death." And why not? Happy, weird, sexy Halloween, everyone!—Sophie Harris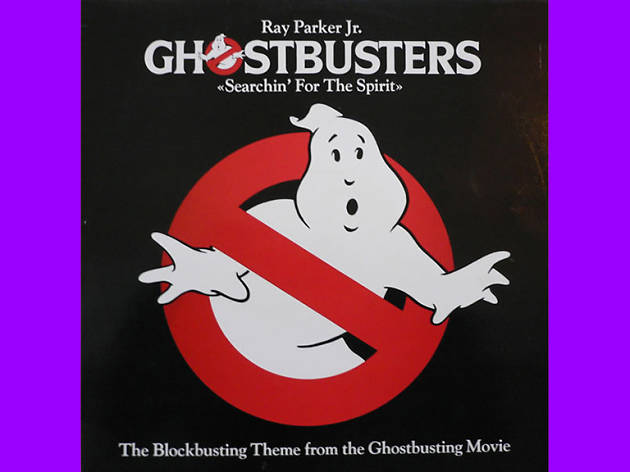 3. "Ghostbusters" by Ray Parker Jr.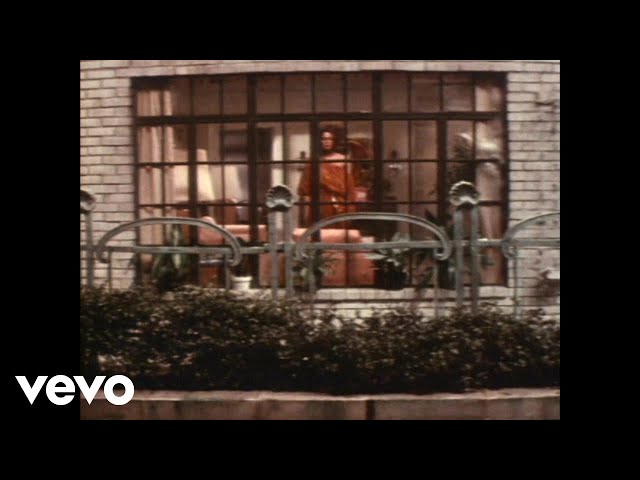 There are at least two Time Out New York editors who believe that the part of this 1984 classic where Parker ecstatically croons, "Bustin' makes me feel good!" is the single-greatest piece of music ever recorded (and they will fight you over this opinion). Huey Lewis actually sued Parker over the song's similarity to his "I Want a New Drug," probably because he was jealous of how much better "Ghostbusters" is.—Nick Leftley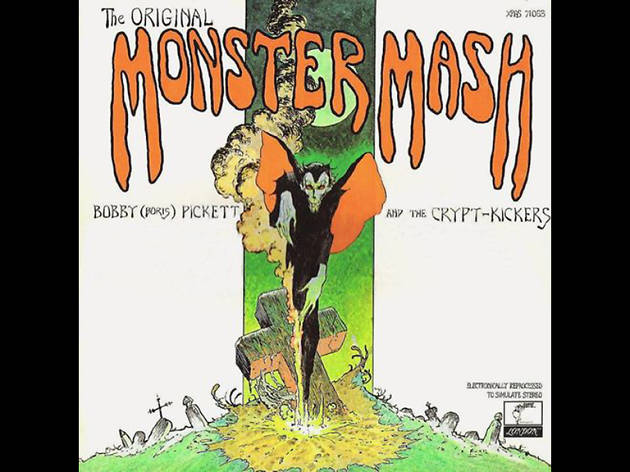 2. "Monster Mash" by Bobby "Boris" Pickett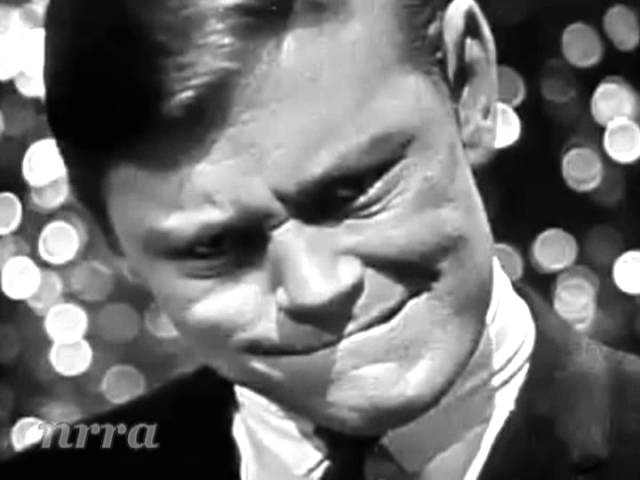 The perennial holiday favorite/Halloween party-atmosphere–killer (delete as appropriate) was released in 1962, and has been clawing its way out of the grave every year since. It's been covered by maybe the most eclectic group of bands of any song ever (the Beach Boys, Bruce Springsteen, Vincent Price, Alvin and the Chipmunks, the Smashing Pumpkins and The Misfits, to name but a few), but the moldy old original is still the preferred classic.—Nick Leftley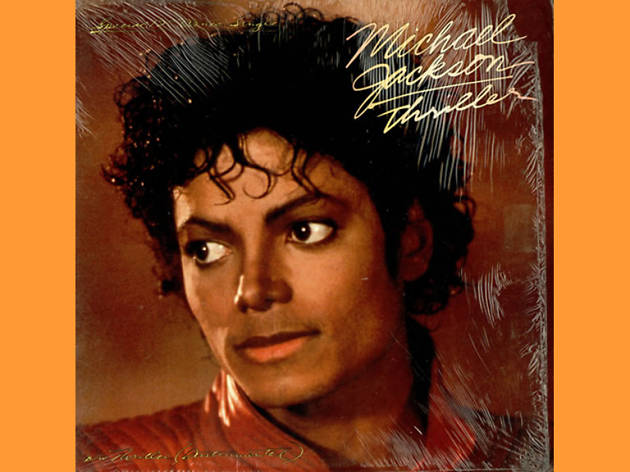 1. "Thriller" by Michael Jackson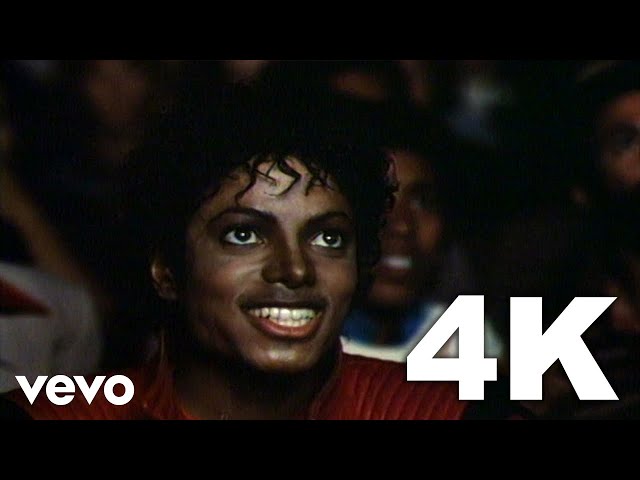 "I'm not like other guys," Michael tells his girl at the beginning of the greatest video ever made, from the greatest album ever made. Did we realize how prescient that statement would be in 1982? So much of "Thriller" shouldn't work—MJ is a doll, 71-year-old Vincent Price raps, it's six minutes long. But together it's ballsy genius, riding on an insistent, funky Minimoog bassline. "I wish to stress that this film in no way endorses a belief in the occult," Jackson wrote in the video. No, but the Elephant Man bones and chimp did.—Brent DiCrescenzo
Listen to Time Out's 20 best Halloween songs playlist on Spotify