Haunted places in San Francisco
Though haunted houses offer (manufactured) thrills, we're more into the supernatural stuff. Check out our list of the top haunted places in San Francisco.
With its legacy of earthquakes, island prisons and fantastic fortunes won and lost (not to mention all the ancient Indian burial sites), it's small wonder San Francisco is one of the country's most haunted places. For those in search of chills and thrills (beyond Halloween party antics and horror movies), here are seven spots for fright night fun.
For a Chinatown ghost walking tour, click here.
RECOMMENDED: Complete guide to San Francisco Halloween 2015
1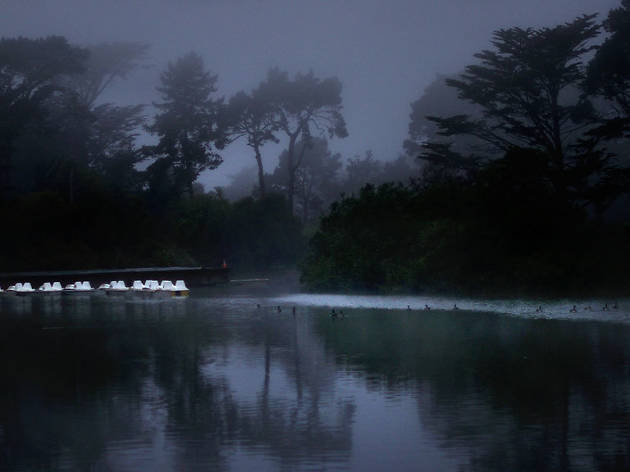 The popular ghost tale is one of the city's oldest, dating back more than a century. According to legend, the White Lady, caught up in conversation, failed to notice that her stroller had rolled away and her baby had fallen in the lake. Panicked, she spent a day and a night searching and asking passersby, "Have you seen my baby?" Finally, she looked in the lake, and was never seen again. The White Lady is said to haunt the body of water at night, and if beckoned, will rise to repeat the question. Rumor is if you say yes, she'll haunt you. If you say no, she'll kill you. Golden Gate Park 50 Stow Lake Dr between John F. Kennedy and Martin Luther King, Jr. Drs.

Read more
2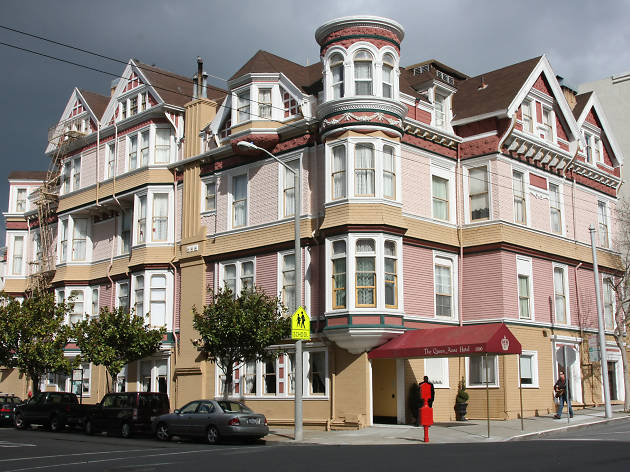 The splendidly preserved 1890 Victorian began as a girl's boarding school run by Mary Lake, the mistress of San Francisco silver baron and Nob Hill denizen James Fair. When the school closed in 1896, Mary disappeared, but her spirit is still said to "welcome" guests who stay here—particularly on the fourth floor in room 410, the site of Mary's former office. 1590 Sutter St at Octavia St.
Check prices
Read more
3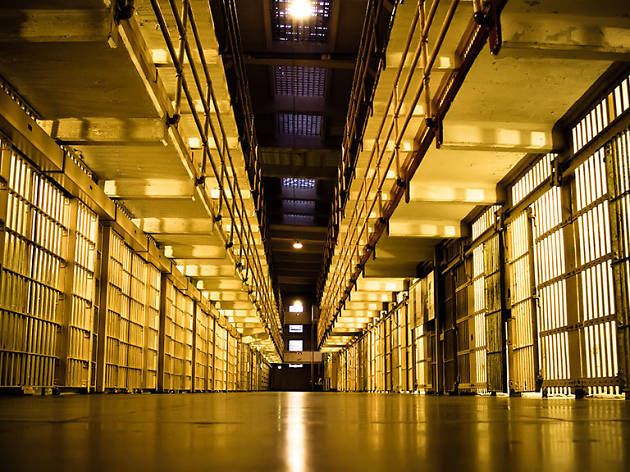 If you feel icy fingers on your shoulder as you stroll the former penitentiary, it may be more than just the fog creeping in through the Golden Gate. The penal colony known as "the Rock" once housed some of the country's most notorious criminals, including Al Capone, George "Machine Gun" Kelly, and Robert "the Birdman" Stroud. Plagued by deadly riots, tragic escape attempts, murders and suicides, Alcatraz is reportedly rife with restless spirits—especially in solitary confinement Cell Block D, where prisoners were sometimes left for weeks without light, sound or human contact. Rumors also abound of hauntings in Cell Block C, where the ghosts of three prisoners who died trying to escape in 1946 still supposedly prowl the corridor. You can hear firsthand accounts of these tales on the audio tour of the island, narrated by former guards and inmates. Ferries leave from Pier 33, Embarcadero at Bay St.
Book now
Read more
4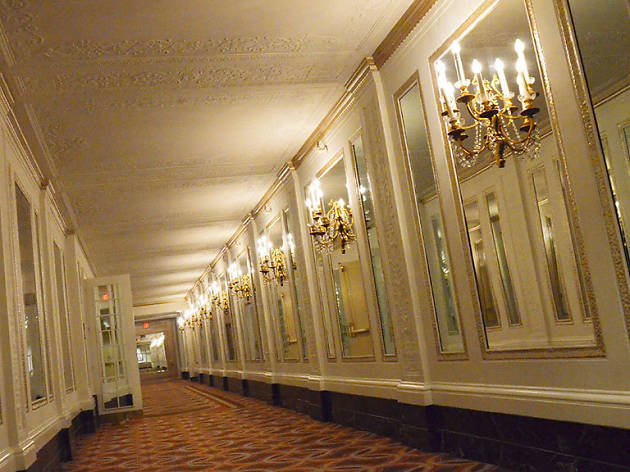 No stranger to scandal, Union Square's St. Francis Hotel, built in 1904, was where actor and notorious drunk John Barrymore found himself sleeping it off when the 1906 earthquake struck. Darker forces were at work in 1921, when a party thrown by silent movie comedian Fatty Arbuckle in suites 1219–1221 got out of hand, resulting in the rape and death of starlet Virginia Rappe. Arbuckle was acquitted, but the scandal ruined his career. In a creepy turn of events, Al Jolson collapsed and died in the same suite during a poker game in 1950. Staffers and ghost hunters swear that Barrymore, Arbuckle and Jolson haunt the hallways to this day. 335 Powell St at Geary St.
Check prices
Read more
5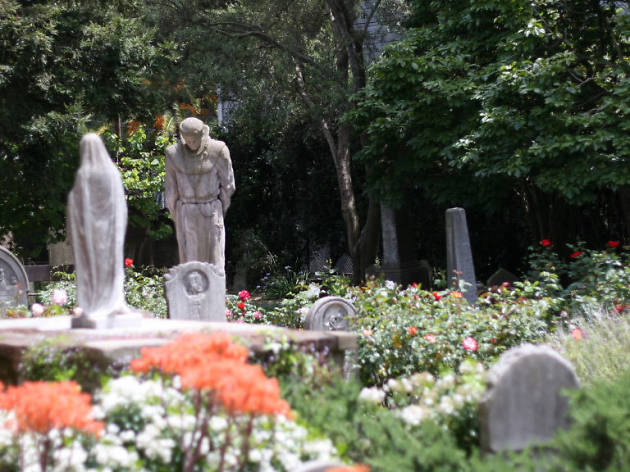 Rumors of ghosts at the cemetery surfaced long before Jimmy Stewart trailed a seemingly possessed Kim Novak to the grave of Carlotta Valdes in the Alfred Hitchcock thriller, Vertigo. One of two remaining graveyards in the city, the 238-year-old mission holds the remains of San Francisco's earliest notable residents, including California's first Mexican governor, and brothel madam Belle Cora and her husband, Charles, who was hanged by vigilantes for shooting a U.S. Marshal. But it's the unmarked graves of 5,000 Ohlone Indians—the Mission's earliest inhabitants, most of whom died from white man's diseases—that often fuel spectral speculation. 3321 16th St at Dolores St.
Read more
6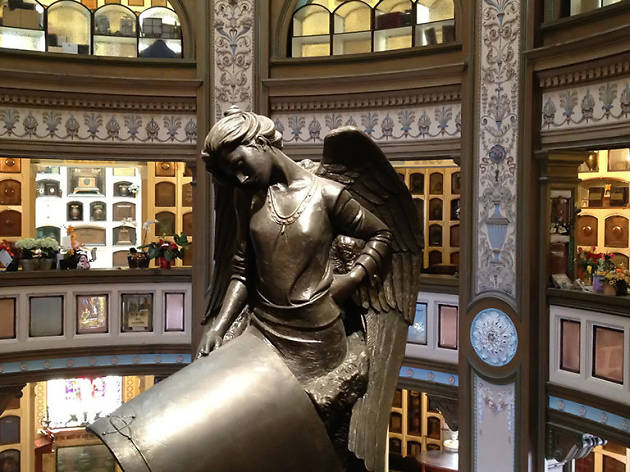 Neptune Society Columbarium
Tucked into an inconspicuous courtyard, the 1898 neoclassical Columbarium houses the ashes of more than 8,000 San Franciscans, including the Folgers of coffee fame and many others whose names emboss street signs around the city. Tour the architectural landmark and you'll see urns made out of martini shakers, tree stumps, bottles of Johnny Walker and teapots, along with tributes such as baseball caps, reading glasses, slot machines and theater tickets. If you stick around until the place is empty, you may still hear footsteps in the rotunda: According to the site's longtime caretaker, the ghost of a little girl who died in the aftermath of the 1906 earthquake supposedly haunts the niche where she's interred. 1 Loraine Ct between Stanyan and Anza Sts.
7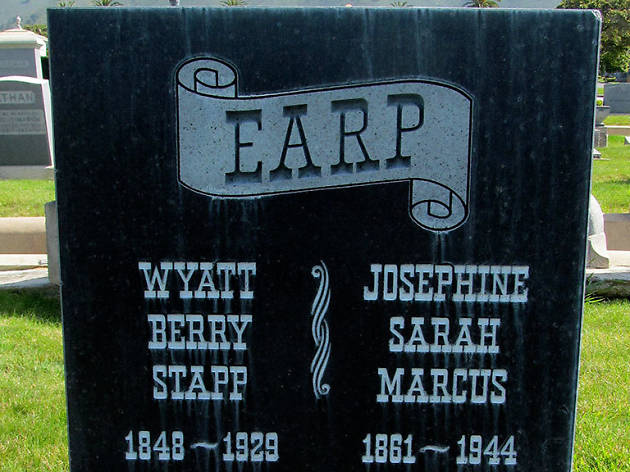 Wyatt Earp's grave
While there haven't been rumors of ghostly gunfights in Colma, Wyatt Earp's grave site at Hills of Eternity Memorial Park (a Jewish cemetery) is still a popular spot for spook sleuths. The gunslinger's improbable resting place, far from the tumbleweeds of Tombstone, AZ, is a result of his third marriage to actress Josephine Marcus, whose family hailed from San Francisco. The two—rarely separated in life—remain adjoined in death under the epitaph: "...that nothing's so sacred as honor and nothing's so loyal as love." 1299 El Camino Real at Collins Ave.