Heads up! We're working hard to be accurate – but these are unusual times, so please always check before heading out.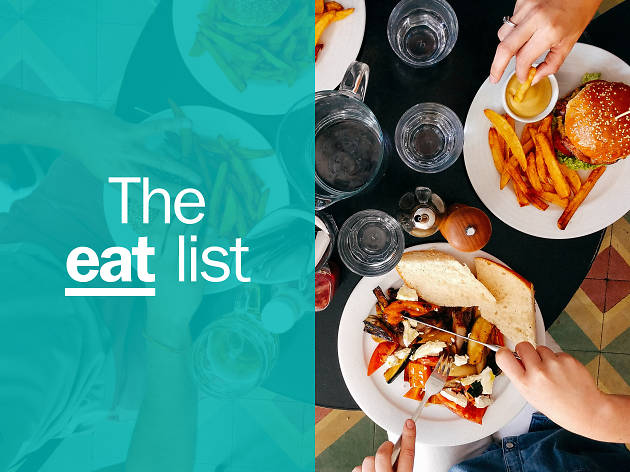 The 10 best restaurants in Sarasota
Hungry? Book in to the best restaurants in Sarasota for delicious food that'll knock your socks off.
If you've ever visited Sarasota, you'd be forgiven for thinking the best restaurants in this city only serve seafood. After all, every establishment seems to offer a catch of the day and most streets are populated by at least one beach-themed restaurant blaring Jimmy Buffett through outdoor speakers. But, of course, you'd also be wrong. Sure, Sarasota locals and snow birds love their fresh fish, but the city's best meals are served by chefs who look seaward and inland, sourcing their ingredients locally from nets as well as nearby farms. When in Sarasota, add these top restaurants to your list of things to do.
Best restaurants in Sarasota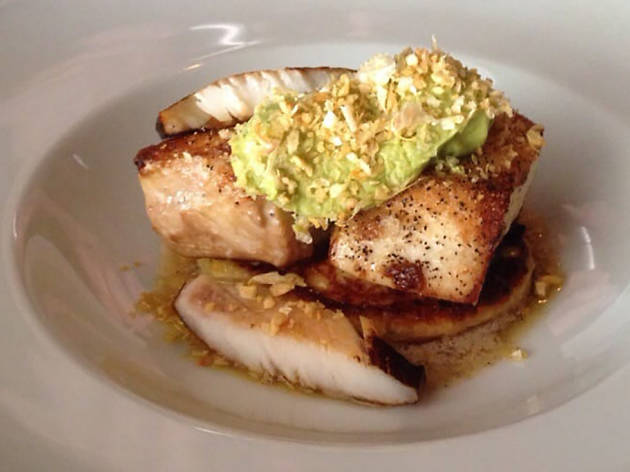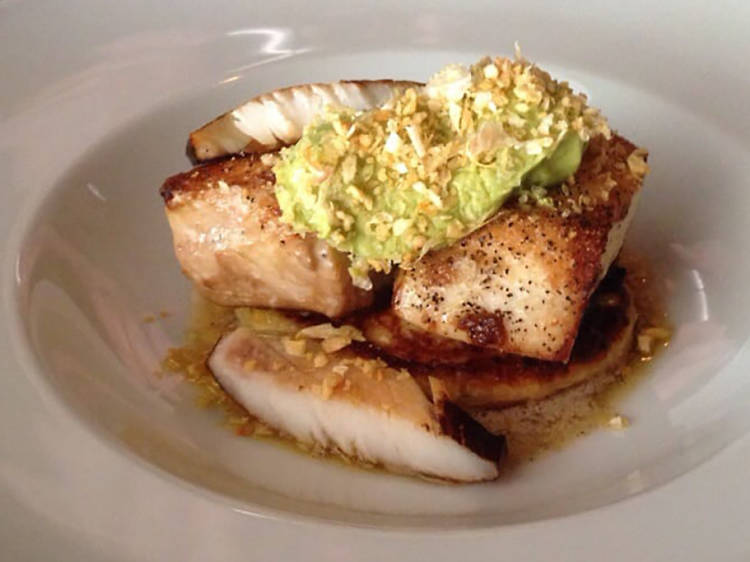 Photograph: Courtesy Yelp/Gene C.
What is it? Located in a cottage in downtown Sarasota, Indigenous is an intimate fine-dining experience, serving locally sourced seafood and meats with a menu supported by regional ingredients.
Why go? Chef and owner Stephen Phelps has done a lot with the little downtown location, earning him two James Beard nominations for best chef in the south in 2014 and 2015. Among the standout dishes, you'll find are sturgeon from the local Mote Marine Aquarium and an absolutely ungodly Cincinnati-Style cauliflower chili.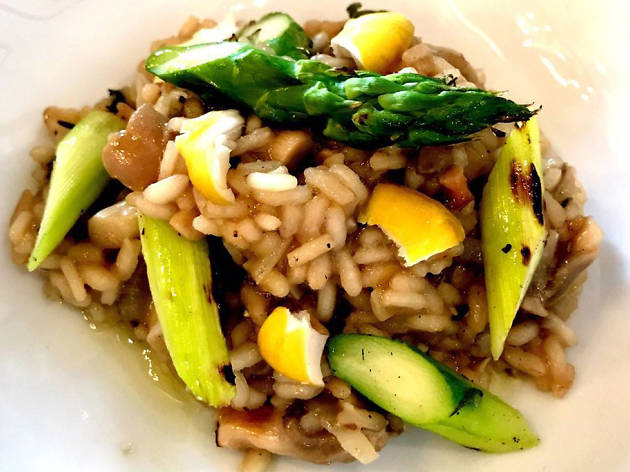 Photograph: Courtesy Yelp/Kimmy C.
What is it? Lila is a restaurant on Sarasota's Main Street where vegetables take center stage and meats play more of a supporting role. Most ingredients are locally sourced. An in-store bakery will help satisfy that sweet tooth too.
Why go? Lila is your best bet if you're a vegetarian or slow food movement devotee. Try the grilled brussels sprouts or kale and apple salad for as an appetizer. Order the house-made fettuccine with cauliflower or bowl of green french lentils as the main fish. Don't forget to order a specialty cake to take home.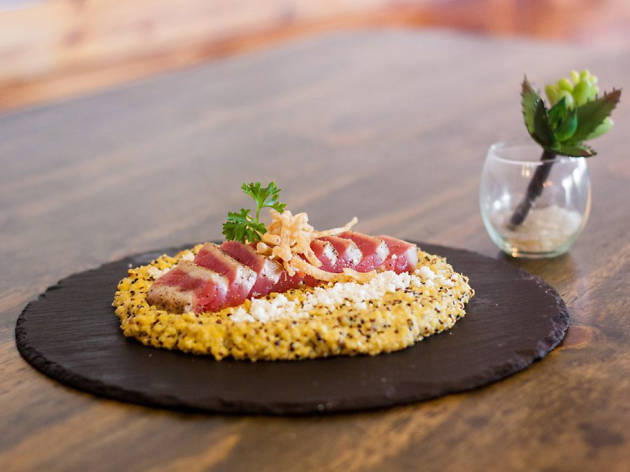 Photograph: Courtesy Yelp/Brasa & Pisco
What is it? Brasa & Pisco is a family-owned and -operated restaurant offering authentic Peruvian cuisine surrounded by stylish, wood-accented furniture, white-tile walls, and hanging lights.
Why go? Peruvian is one of the most delicious seafood-centric cuisines there is. Brasa & Pisco gives a flavorful break from some of the more traditional seafood offerings in Sarasota. Order the causa tartare (a tuna tartare with potato terrine and avocado), parihuela (classic Peruvian seafood soup) and the pescado a la chorrillana (seared swordfish). You also can't go wrong with the classic ceviche.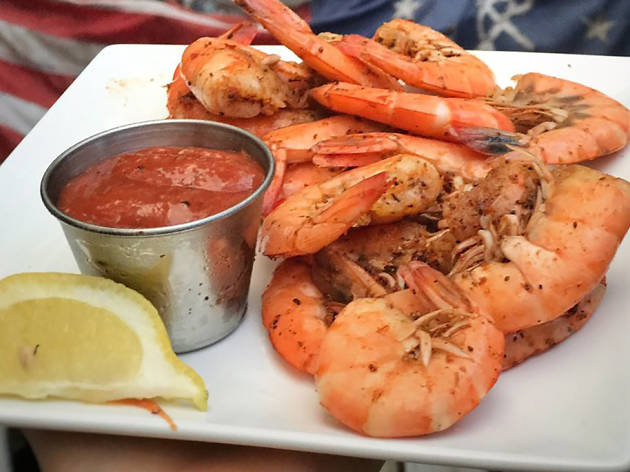 Photograph: Courtesy Yelp/Denise L.
What is it? Owen's fish camp is a quintessential Florida seafood shack—shabby chic and yummy. Locals and visitors from all around town stop by this place.
Why go? There's no shortage of seafood in Sarasota, but Owen's serves some of the best around. Try the cornmeal fried catfish or the scallops and pulled pork on a bed of grits and succotash. The atmosphere inside is enough to make you think you're actually on the water. The cozy backyard garden is the perfect place to listen to a small sunset concert.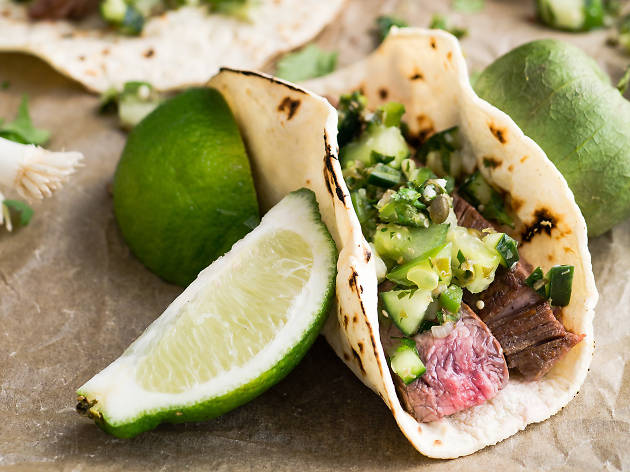 Photograph: Unsplash/Christine Siracusa
5. La Brisa Tacos y Mariscos
What is it? La Brisa Tacos y Mariscos is an unassuming taco joint offering (obviously) tacos, burritos, ceviche and other Mexican favorites. Prices are reasonable and the free refills of horchata—a cinnamon-flavored ground rice drink—will keep you coming back for more.
Why go? In a word: ceviche. In a few more words: Homemade chips and salsa with a cucumber and cactus salad. La Brisa serves some truly authentically, absolutely tasty Mexican at just the right price.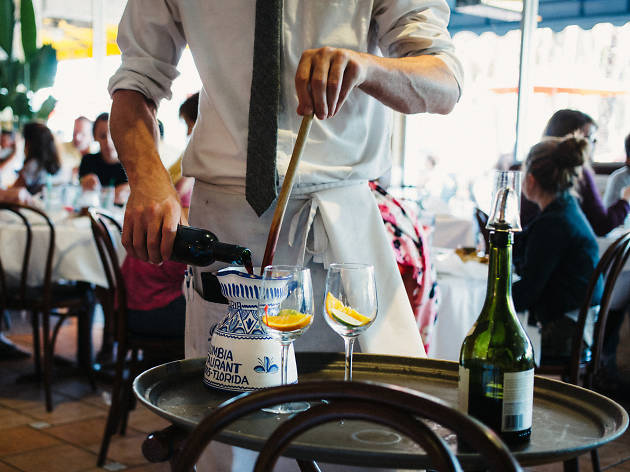 Photograph: Courtesy CC/Flickr/Patrick
What is it? Columbia is something of an institution in Southwest Florida, dating back to 1905, when the first restaurant was opened in Ybor City. The Sarasota location at Saint Armands Circle, lives up to the name. It was opened in 1959, making it the oldest restaurant in the city.
Why go? Columbia serves one of the best Cuban sandwiches in Sarasota. But, honestly, the whole menu shines. It's located within walking distance to the beach, bars and shopping.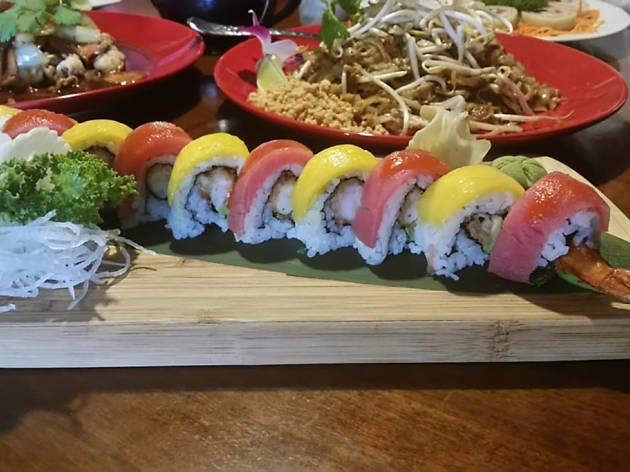 Photograph: Courtesy Yelp/Shannon Hitchcock B.
What is it? Drunken Poet Cafe serves Thai food and sushi from a small kitchen in an informal setting in downtown Sarasota. Find the walls covered in poetic inscriptions and a general bohemian theme throughout.
Why go? The laid-back atmosphere at the Drunken Poet is a welcome departure from Sarasota's emphasis on beach vibes. Try any of the special sushi rolls or the seafood curry served in a coconut. The kitchen offers great vegetarian and vegan options as well.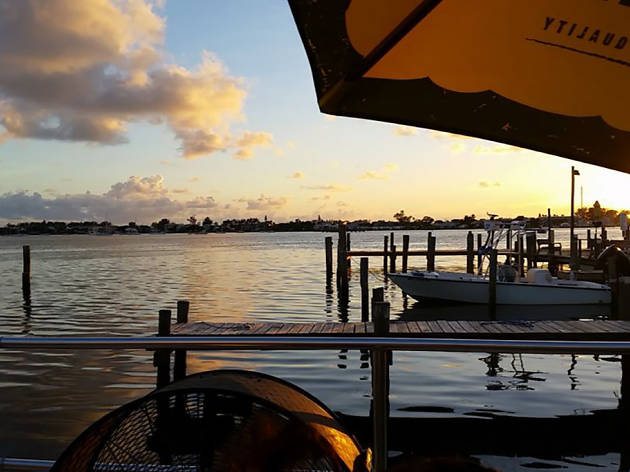 Photograph: Courtesy Yelp/Shelly M.
What is it? Located quite literally on the water, overlooking the Intracoastal Waterway, Tide Tables offers the freshest seafood in laidback surrounds. The brightly painted little joint is fun and has a tikki bar out back.
Why go? We mentioned the fresh seafood, right? Get it in the form of jumbo shrimp, smoked grouper, large sea scallops and fish tacos.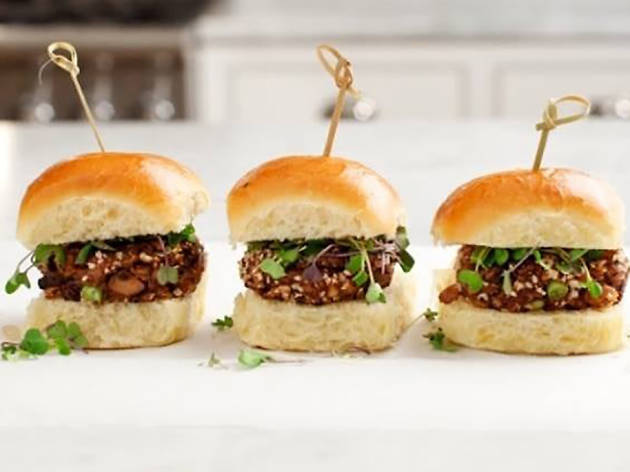 Photograph: Courtesy Yelp/Social Eatery & Bar
What is it? Social Eatery & Bar is a chic bar and restaurant with few-frills. It's located near Sarasota's cultural center, where you'll find a handful of theaters and music venues. It specializes in craft cocktails and a veritable menu, from pretzel dusted calamari to charcuterie.
Why go? If you're not enticed by the menu section called "Meatballeria" or the Butcher's Table special, featuring the chef's selection of cuts, head to Social Eatery & Bar for its quality cocktails and late hours (by Sarasota standards).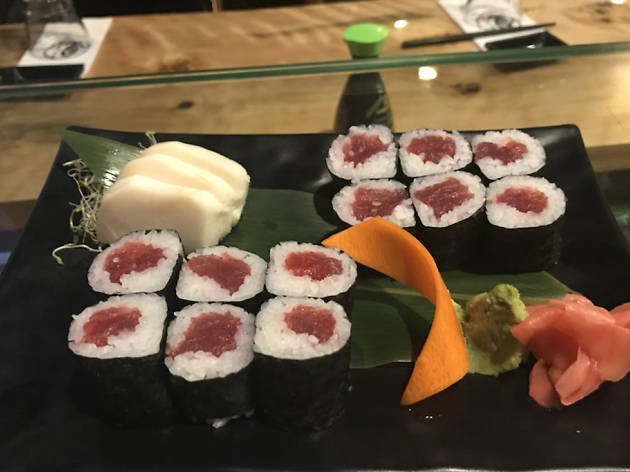 Photograph: Courtesy Yelp/Jpan Sushi & Grill
What is it? JPan is a sushi and grill house featuring flavors and inspiration from around Asia. The big, boisterous venue is perfect for big groups, just be prepared to shout across the table.
Why go? JPan offers a fun, active dining experience—as focused on providing good food as a good time. Try your hand at a personal teriyaki grille or watch the masters at work behind the sushi bar.
Discover Time Out Market: the best of the city under one roof
Make the most of your stay in Sarasota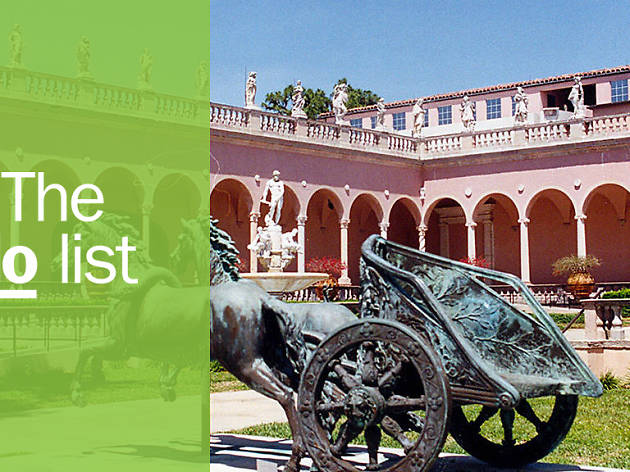 Photograph: Courtesy CC/Flickr/Roger W
Though it's laidback like many west coast Florida cities, Sarasota has a slew of cultural attractions, including world-class museums, local theater shows and sunset drum circles. Explore the best of Sarasota with our guide to must-do's.