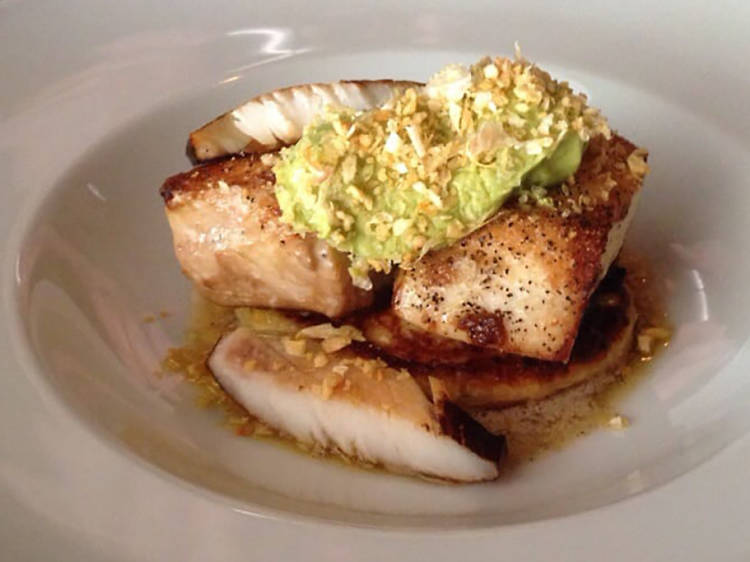 Photograph: Courtesy Yelp/Gene C.
What is it? Located in a cottage in downtown Sarasota, Indigenous is an intimate fine-dining experience, serving locally sourced seafood and meats with a menu supported by regional ingredients.
Why go? Chef and owner Stephen Phelps has done a lot with the little downtown location, earning him two James Beard nominations for best chef in the south in 2014 and 2015. Among the standout dishes, you'll find are sturgeon from the local Mote Marine Aquarium and an absolutely ungodly Cincinnati-Style cauliflower chili.