Heads up! We're working hard to be accurate – but these are unusual times, so please always check before heading out.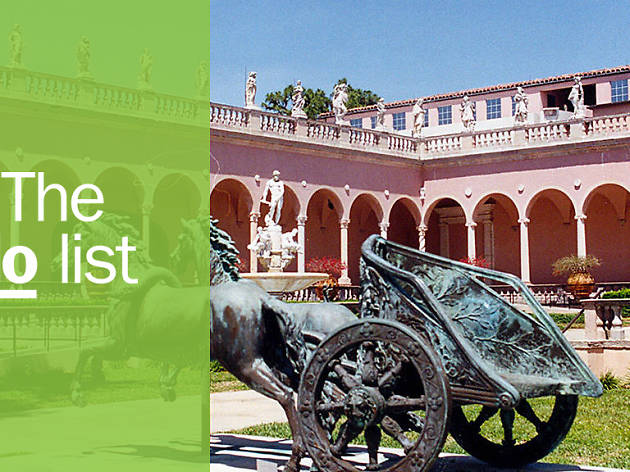 The 10 best things to do in Sarasota
Find great restaurants, attractions, sites and more with our guide to the best things to do in Sarasota
Looking for the best things to do in Sarasota? Perhaps you've heard that this city of 50,000 people is a tad sleepy, but that couldn't be more wrong. Though it's laidback like many west coast Florida cities, Sarasota has a slew of cultural attractions, including world-class museums, local theater shows and sunset drum circles.
An internationally acclaimed aquarium lies just across the bay from downtown and one of the most beautiful beaches in America runs along the city's southwestern coast. For the foodies among us, the restaurant and bar scene is a refreshing mix of upscale and casual—with no shortage of fresh Florida seafood. No wonder people like Stephen King and Jerry Springer choose to winter in Sarasota (seriously). Here are some of the best things to do in the area.
Done something on this list and loved it? Share it with the hashtag #TimeOutDoList and tag @TimeOutEverywhere.
Find out more about how Time Out selects the very best things to do all over the world.
Best things to do in Sarasota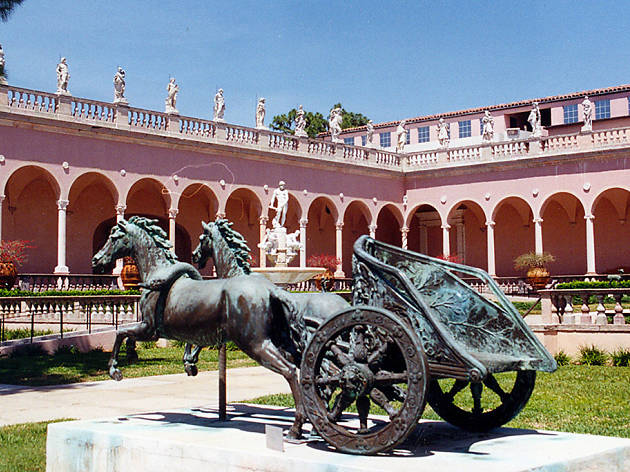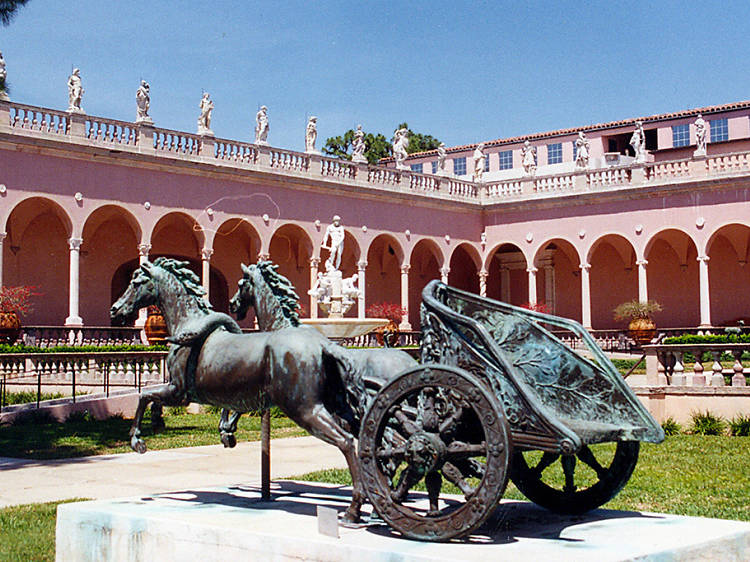 Photograph: Courtesy CC/Flickr/Roger W
1. John and Mable Ringling Museum of Art
What is it? A fancy museum housed in the old mansion of John Ringling, one of the five brothers who ran "The Greatest Show on Earth."
Why go? Art aside, the Ringling is located in a stunning mansion, built by its namesake in the Mediterranean Revival style. But the museum's collection is nothing to sneeze at and includes pieces from a variety of genres, including paintings from the European Old Masters and artifacts from the antiquities.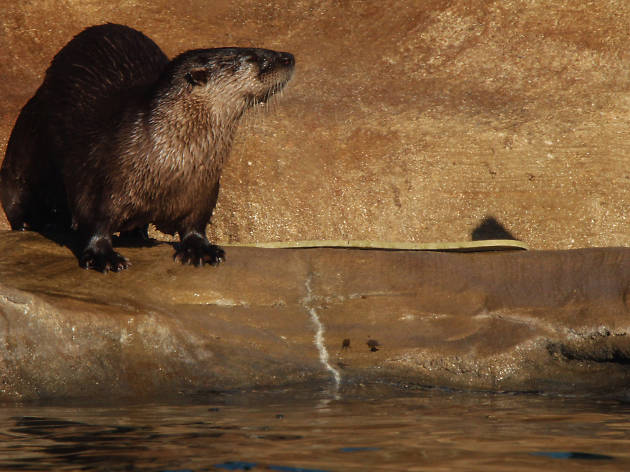 Photograph: Courtesy CC/Flickr/John Carkeet
2. Mote Marine Laboratory & Aquarium
What is it? Mote Marine Aquarium is the public outreach center of Mote Marine Laboratory, one of the premier marine science and education laboratories in the world. Opened in 1980, the aquarium is located on City Island in Sarasota Bay.
Why go? Hang out with sharks, sea turtles, sea jellies, seahorses and anemones, who all call Mote Aquarium home. Visitors can explore expansive underwater worlds, including a 135,000-gallon shark tank. Among the special events are narrated shark feedings and training sessions with adorable river otters.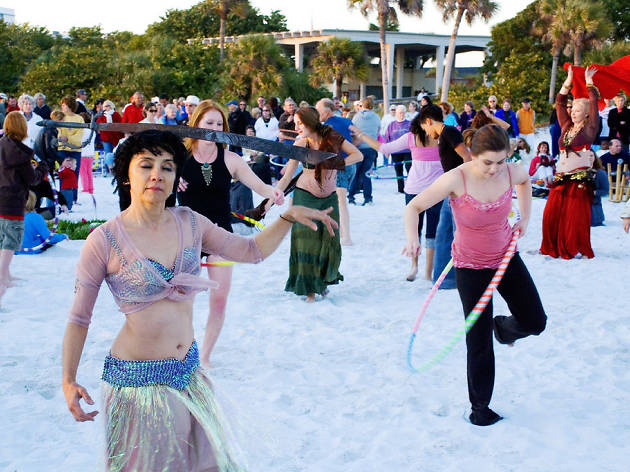 Photograph: Courtesy CC/Flickr/Jeff Giles
3. Siesta Key Drum Circle
What is it? Beginning about an hour before sunset most Sundays, the Drum Circle in Siesta Key has brought locals and visitors together to dance on the beach for over a decade. The spiritual ritual started in 1996 and has only grown bigger and more vibrant since.
Why go? Even if you're not a drum circle person, this event takes place on one of the most beautiful beaches in America: Siesta Key Beach. So strap on those Birkenstocks, bring a bongo and prepare to be wowed.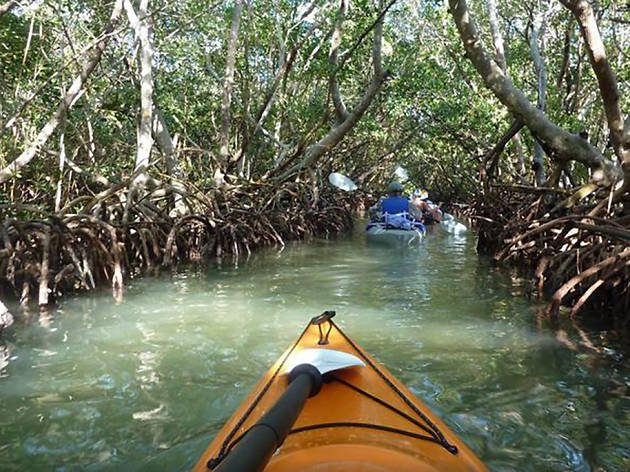 Photograph: Courtesy Viatur
4. Tour the outdoors with Ecko ecotours
What is it? Ecko is a nonprofit that helps connect visitors with a variety of ecotours in Southwest Florida. Adventurous outdoor types will enjoy Ecko's mangrove kayaking or hiking through nature preserves.
Why go? Southwest Florida is celebrated for its beautiful weather, stunning natural splendor and biodiversity. The folks at Ecko put you in touch with the best guides around. Think of them like your outdoor activity matchmaker.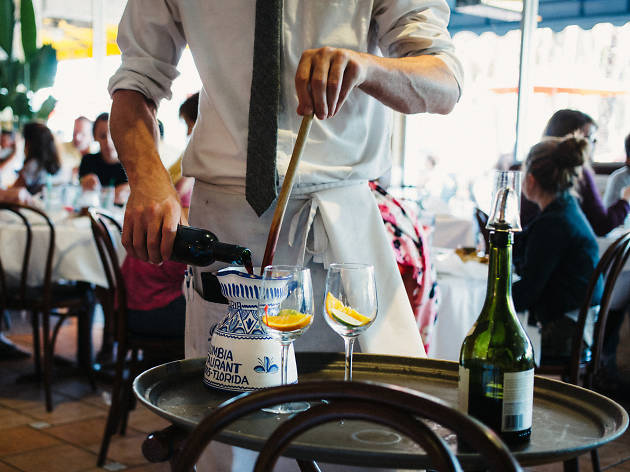 Photograph: Courtesy CC/Flickr/Patrick
What is it? Located at Sarasota's scenic Saint Armands Circle, Columbia Restaurant was opened in 1959, making it the oldest restaurant in the city.
Why go? Columbia has become something of an institution in Southwest Florida and the Sarasota location lives up to its name. With floor-to-ceiling windows that open out onto the street, the restaurant is a perfect lunch spot, serving arguably the best Cuban sandwich in town, and within walking distance to the beach, where you can nap off the carbs.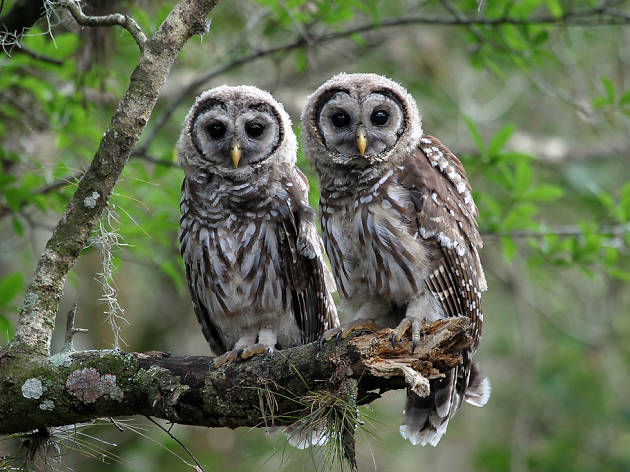 Photograph: Courtesy CC/Flickr/Matthew Paulson
6. Myakka River State Park
What is it? Simply put: 37,000 acres of snap-a-picture gorgeousness. The Myakka River State Park is one of the oldest and largest parks in the state, home to plenty of Florida wildlife.
Why go? Whether you're a birder, hiker, biker, camper, or kayaker, Myakka River State Park will wet your wildlife whistle. Enjoy a variety of lush greenery or rent a canoe, ride down the river and make some turtle friends along the way.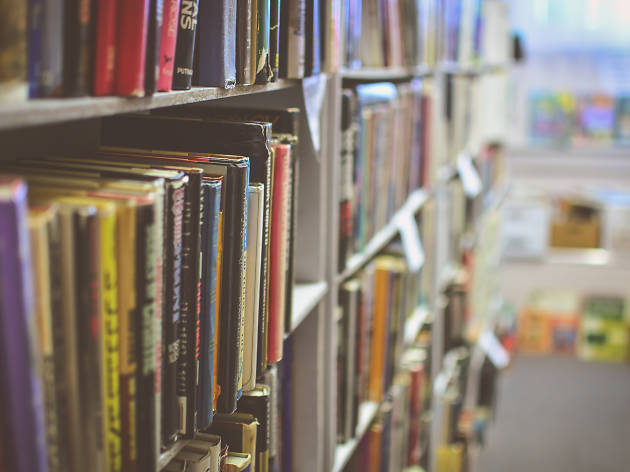 Photograph: Unsplash/Jamie Taylor
7. A. Parker's Books & Book Bazaar
What is it? Calling all bookworms! Books & Book Bazaar is your new safe space. The intimate, privately-owned store features used and antiquarian books stacked to the ceiling.
Why go? Bookstore's like A. Parker's are practically going extinct as giants like Amazon and Barnes and Noble dominate the market. A trip to A. Parker's helps keep a local institution alive while offering customers a truly unique collection of rare finds, including first editions from authors like Thomas Pynchon and Robert Coover.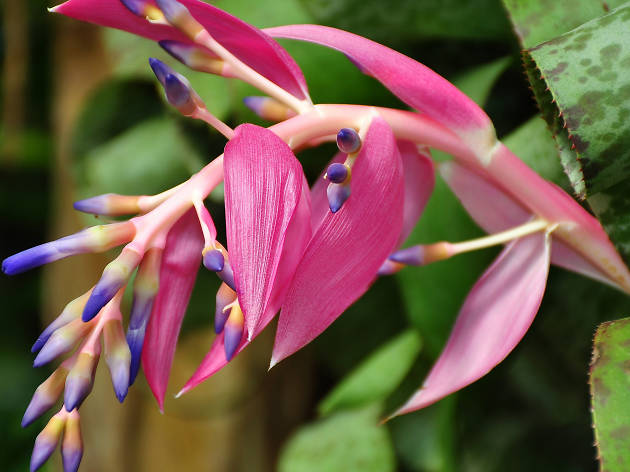 Photograph: Courtesy CC/Flickr/Walter
8. Marie Selby Botanical Gardens
What is it? A self-proclaimed "living museum." This vast garden showcases a wide range of plants in different environments, including a tropical conservatory, bamboo garden, rainforest and more.
Why go? Selby is regarded as one of the most beautiful botanical gardens in Florida. Beyond finding yourself in the center of that, your ticket will help support Selby's renowned plant study and conservation efforts.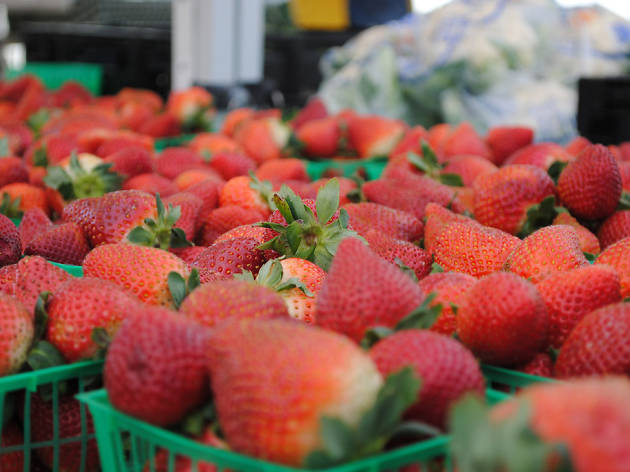 Photograph: Courtesy CC/Flickr/Larry Hoffman
9. Phillippi Farmhouse Market
What is it? A classic farmers' market on the edge of a beautiful, old-Florida estate. Happening every Wednesday from 9am to 2pm, the market runs from October to April, when the temperatures finally allow us to be outside for more than five seconds.
Why go? This is your chance to tour Sarasota with your taste buds. The weekly market brings together some of the best artisans and small producers in the area, offering goods like doughnuts, pizzas, bonsais, honey and pies. Mmm, pie.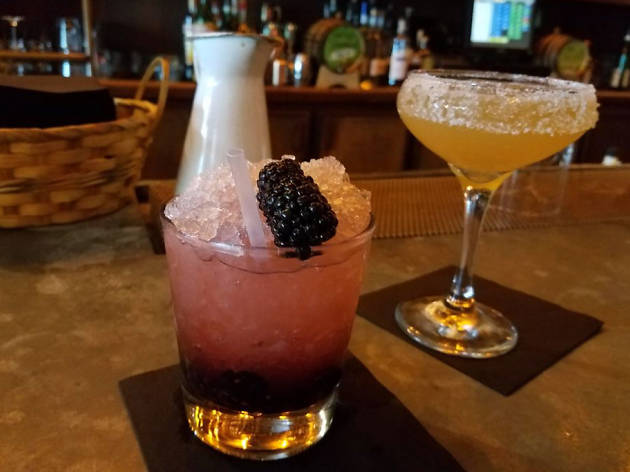 Photograph: Courtesy Yelp/Laura P.
10. State Street Eating House + Cocktails
What is it? A popular spot for locals who want something more than a simple gin and tonic. The lounge is located just off of Main Street and decorated in a mid-century industrial chic style.
Why go? State Street Lounge serves some of the city's best cocktails and one of the city's best burgers, along with other "Napa-style" cuisine. The trendy atmosphere is perfect for an early evening bite or a nightcap.
Want a taste of Sarasota's food scene?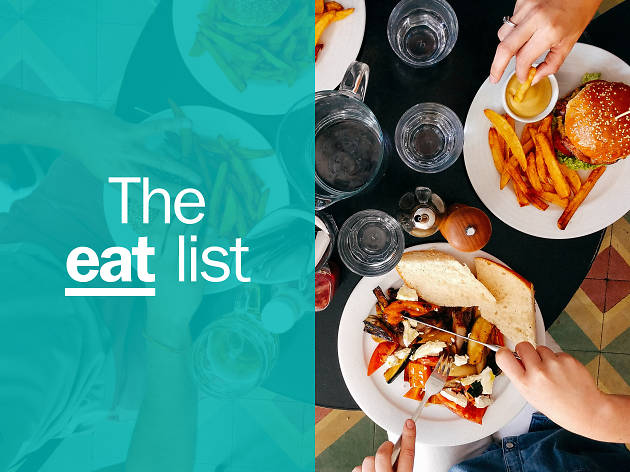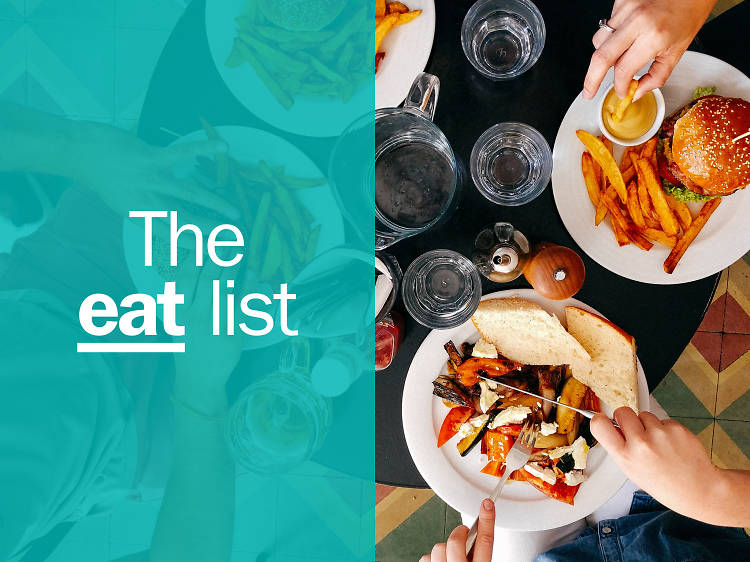 Whether you're looking for fresh seafood, taco joints or fine dining destinations, the best restaurants in Sarasota have it all.