Heads up! We're working hard to be accurate – but these are unusual times, so please always check before heading out.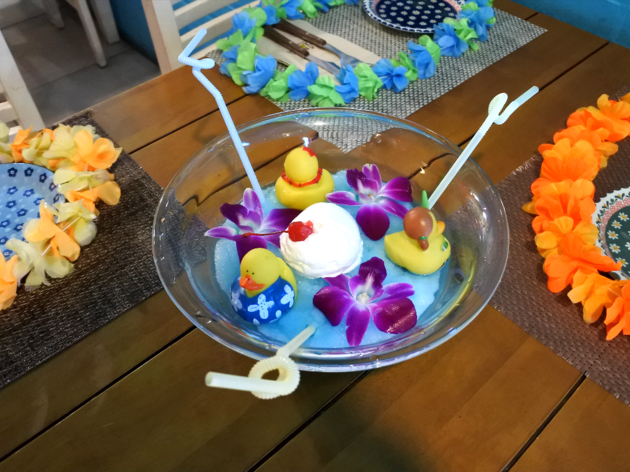 We tried 5 Hawaiian-themed restaurants in Seoul
Hawaii's getting hot in Seoul. But are these places worth a visit?
Hawaiian shirts and poké bowls—we're certainly seeing a lot more of them in Seoul this summer. From fast-casual dining to hipster-esque superfood joints, most of the Hawaiian offerings found in Seoul so far are either Americanized (or "California-inspired," as many of the emerging food trends are described) or Koreanized versions of the cuisine. Here are 5 Hawaiian-themed restaurants we've tried in Seoul (so our beloved readers know what they're getting into).
Makeshift seems to be the right word when describing the shabby concept of the restaurant, as it is filled with mixed-and-matched furniture and bare concrete walls lightly painted with tropic colors and patterns. This place doesn't feel like it's been decorated to be Hawaiian, and unfortunately, there's an unpleasant smell leaking out of the bathroom—it's not the best welcome. Some of the dishes, however, were quite comforting, especially for the Korean palate. The Locomoco Plate tasted similar to the Japanese-style Hamburg steaks you'd find in Hongdae, topped with a sauce similar to the Korean-style demi-glace and a sunny-side-up. The plate came filled with fries, corn salad, veggies, a small piece of corn on the cob and rice on the side. The Hawaiian Pasta, however, was extremely soupy with floating bits of bacon, cherry tomatoes and mushrooms. It wasn't in any way an exciting dish but had just enough flavor to be called "edible." Perhaps sticking with recommended menu items (the ones with a crown on top) might be the safest way around Bonjour Hawaii.
The poké bowls served up at Aloha Poké located by Hakdong Station are pretty much Americanized versions of the dish. As for toppings, there's a variety of protein options including raw salmon and tuna, as well as shrimp and pork seared with butter. Vegetable and legume toppings include chickpeas, quinoa and avocado. Along with the classic soy sauce-based marinade, rémoulade, wasabi mayo and yuzu ponzu are available. You can also go with one of the basic recipes with a choice of the carb options: green tea hijiki rice, brown rice with konjak and quinoa salad. One of the most popular choices is the spicy cream salmon bowl with vinegared brown rice, which is certainly enough as a full meal. We probably wouldn't travel to Hakdong Station for it, but when we're around the area looking for a healthy option, we'd surely give another visit. Mind you, though: despite that the eatery's run on a self-service basis, it often takes a while to receive what your ordered. Also, there are only few seats available at the restaurant and it often gets quite crowded during lunch hours with all the companies scattered around the area. But then, the Hakdong Station area isn't exactly full of easy meal options—aside from the McDonald's and Burger King facing each other on the main road. So, yeah, it wouldn't be a bad idea to have Aloha Poké on your list as one of the better fast-casual places in Seoul.