Restaurants
The best places to eat in Seoul—restaurants and cafés reviewed by our local experts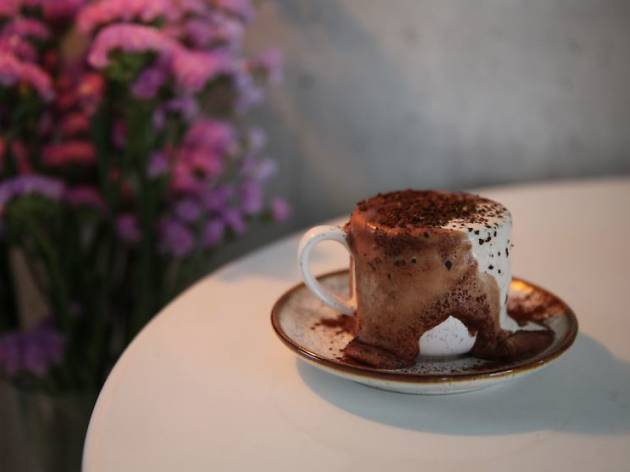 The Art of lattes
In Italian, latte translates simply into milk. In English, latte means espresso with steamed milk. The result is a creamier coffee drink that some might say is fuller in taste and experience. Over the course, the term latte (once a specific kind of coffee drink) has become so overused that now it refers to any drink with milk in it. Take for example Americano with thick whipping cream as 'Vienna Latte' or even mixed strawberries with milk as 'Strawberry Latte'. Perhaps it may be better to embrace this new wave of lattes and try them out ourselves as some of them have been given a glamorous makeover. Some truly have become a work of art for both the eyes and the mouth, while some are better seen on photographs.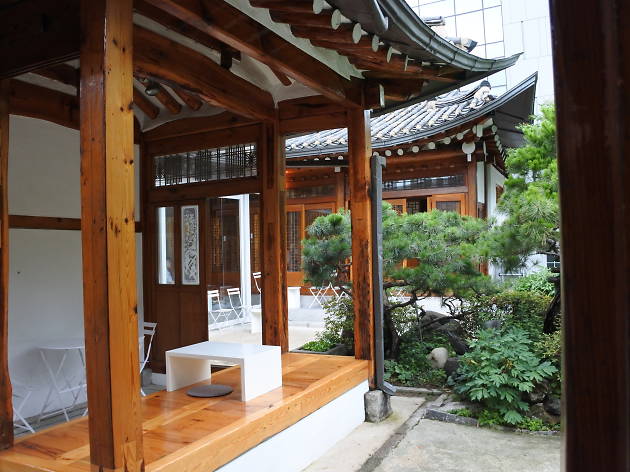 Bear Café
Seochon's Bear Café's been getting a lot of hype from culture-savvy crowds of Seoul. Created by Design Eum, a publishing group that issues Bear magazine and Kinfolk Korea, Bear Café serves up specialty coffees paired with a tranquil ambiance and culture-related activities; housed in a charming 70-year-old hanok, it juxtaposes tradition and modernity with the well-preserved garden and quality café menus. The espresso, Americano and latte are brewed with Coffee Libre's blended beans, Bad Blood, while French press made with Namusairo's seasonal single origin is also available. Bad Blood has a good balance of acidity, complexity of flavors and aftertaste. After one sip, you can definitely tell this is the highest quality of blending from Coffee Libre, which is arguably one of the best roasters in Seoul. The Americano has all the basic characteristics to the right extent and latte has a delicate balance coffee and milk. Gelana Abaya coffee from Ethiopia has notes of orange and Earl Grey tea, offering a unique flavor and crispness that lingers in your mouth for a while. From time to time, seminars and exhibits related to lifestyles and art held at the café. While the drinks are reasonably priced, some of the selection is offered free of charge with a purchase of the magazines published by Design Eum. Note that Bear Café gets extremely crowded during weekends. It closes on Mondays and Tuesdays, which leaves only a few days a week to enjoy all of its offerings. Even when it's bus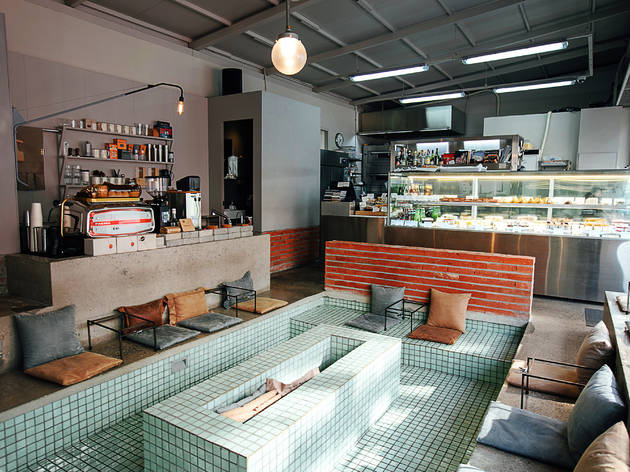 A sauna or a café? 5 unique cafés in Seoul that are in right now.
When On Ne Sait Jamais first made its appearance in Hannam-dong, people were wow'd at the unfamiliarity of encountering a unisex sauna in the middle of the road and casually hanging inside a water-less tub. Sauna-like cafés have since become a trend, satisfying the retro demand of today as well, while those old saunas are in fact disappearing quite quickly in many areas of Seoul. Sitting inside the pastel-colored tub sipping coffee and chatting away, you can't help but relax like it's 1993. 
Are you a coffee snob? Check out Seoul's top-quality cafés picked by coffee expert J.B.
Credited as a Q-grader by the Specialty Coffee Association of America (SCAA) and licensed as a barista the Korea Coffee Association (KCES), J.B. is a known expert in the Korean coffee industry. He has written extensively on the subject as a freelance writer and published author of 3 books. If you're one of those who'd enthusiastically skip the big names of the industry for the sake of your delicate taste buds, check out this new list J.B. has compiled. Many of these cafés are emerging players of the Seoul coffee scene that weren't included in the previous top 10 list but definitely deserve some love.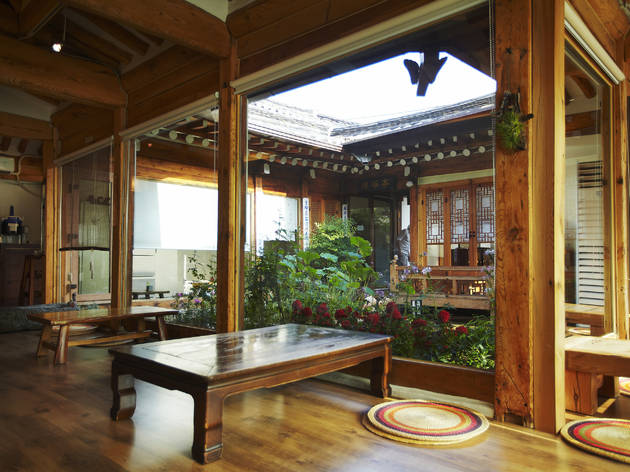 Hanok during the day
Their pitch black roof tiles, golden-orange hues of the pine wood and rusty white walls meet modern elements to create tranquil sanctuaries that the city full of skyscrapers is so in need of. Some of them even have got a gorgeous garden, so perfect for day-drinking or some quality tea time.
See more recommended Seoul restaurants
Latest restaurant reviews
Take your pick: restaurants by theme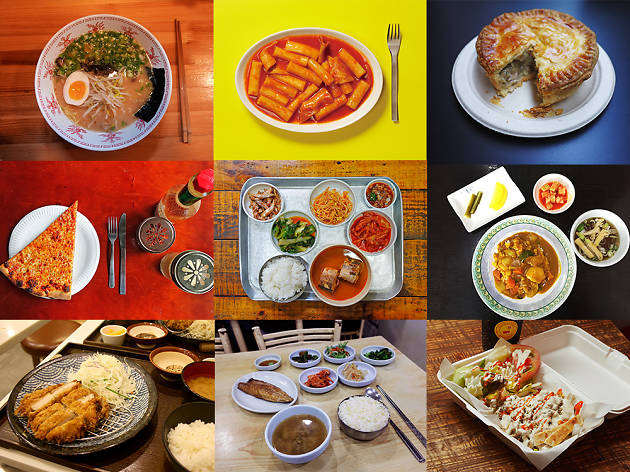 The best cheap eats in Seoul
Here at Time Out Seoul, we love to eat well (obviously) and we love to eat out. But as much as we appreciate wining and dining, we're beyond grateful for the vast array of cheap eats available in Seoul. From kimbaps that keep us satiated and satisfied when it's been too long since our last paycheck to some of the best bánh mi and Moroccan in the country, these cheap eats keep us eating (while allowing us to pay our rent at the same time).  
Best places for Korean BBQ
Best restaurants by cuisine
Best cafés by neighborhood
Best restaurants by neighborhood