Things to Do
Your comprehensive guide to things to do in Seoul—the best events, festivals, attractions and more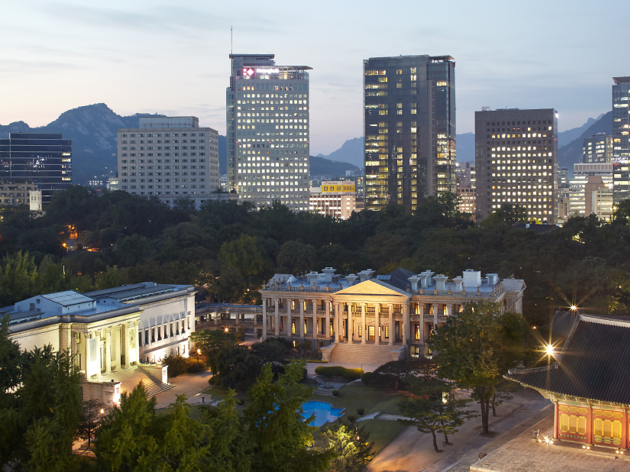 Enjoy these small luxuries in Seoul for free
Coco Chanel once said, "The opposite of luxury is not poverty, but vulgarity." Indeed, you don't need money to appreciate the beauty of many things in life. You just need to look for the right events and places in Seoul to discover the small luxuries of the everyday. Perhaps you need to stretch your body through yoga while appreciating world-famous paintings, or listen to classical music at one of the renovated palaces. Whatever extravagance you seek, here are some events to rejuvenate your body without shelling out the big bucks for brand names.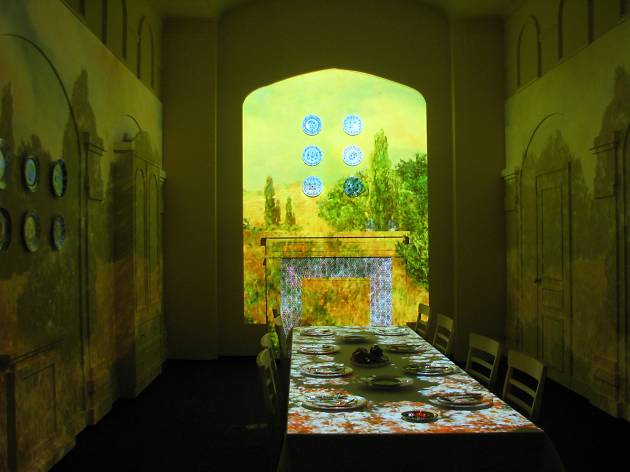 Spend your 10,000 won extravagantly
About ten years ago, there was a Korean TV show in which celebrities survived on ten thousand won for a week, challenging notions of money and value. Although we probably can't live on just ten thousand one per week or even per day now, there are still ways to experience how much a single green bill is truly worth. Check out this essential list of things you can do and buy with just ten thousand won or less.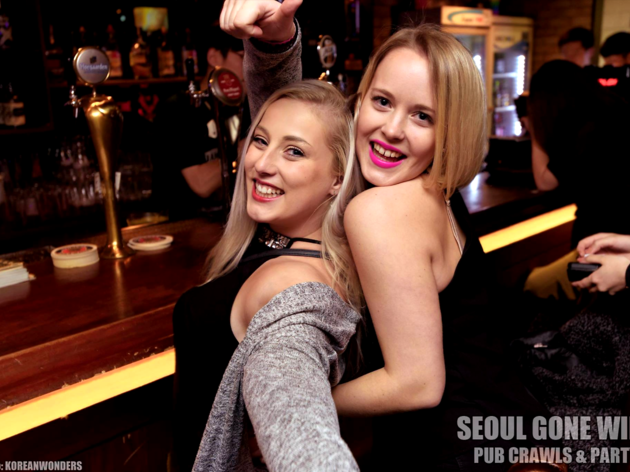 Treat yourself with the best bang for your 20,000 won.
Movie: 10,000 won. The "popcorn combo": 15,000 won. It just feels way too easy to drain your wallet in Seoul without doing a whole lot. There are ways, though, to fill your day with what would be considered luxuries, at only 20,000 won. You can get inspired at the master artist M.C. Escher's first exhibit in Korea, enjoy jazz shows and a cocktail at Seoul's iconic old-school clubs or, simply, indulge yourself with a juicy hanwoo burger or 3-layer high tea for two and a pâtisserie buffet with a Hangang view. If you're in a mood for partying, you can also bar hop and go clubbing under 20,000 won, and if you're in need of some serious R&R, you can check out the many high-tech rooms at an uber-swanky sauna.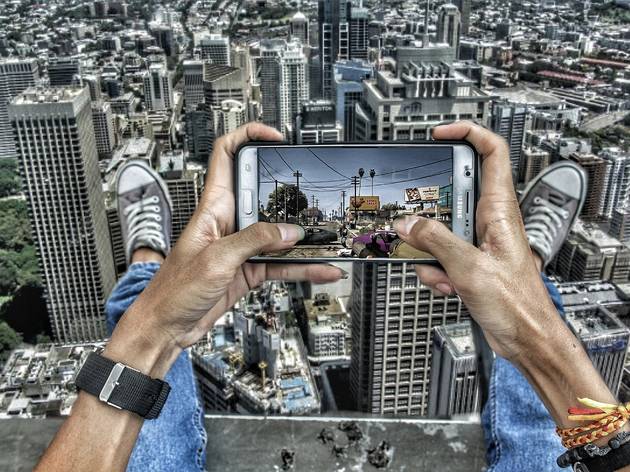 Your 24-hour itinerary in Seoul: The explorer
This course is for those who are eager to delve deeper in exploring this historic and urban city. This 24-hour course won't be taking you to all the major tourist attractions but, rather, to spots that we might easily pass by without seeing their hidden gem. These small pleasures and quirks that are hidden throughout the city will surely keep you entertained and mesmerized throughout the day.
Great ways to tour Seoul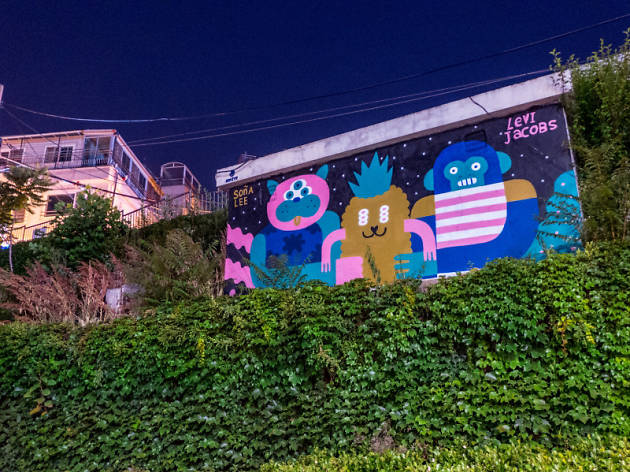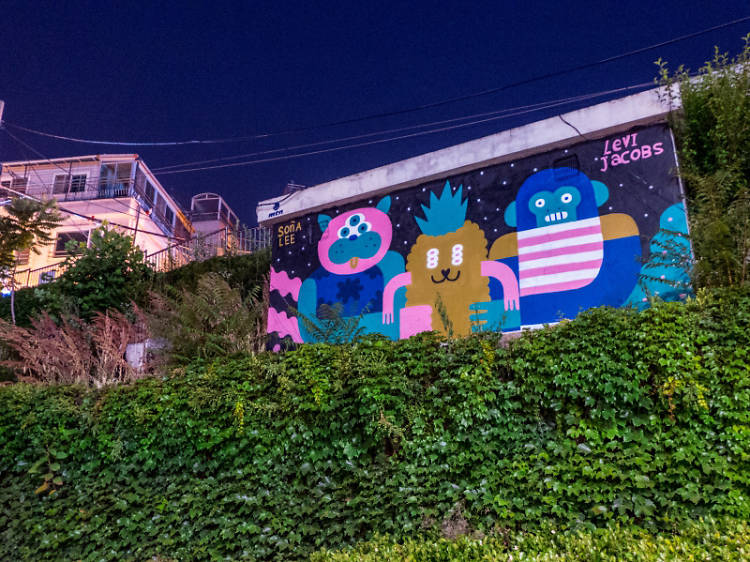 Artwork hidden on the streets
Hip-hop culture first emerged in Korea during the early '90s. As Kim Soo-yong discusses in his comic book Hip-hop, graffiti, which is one of the four elements of hip-hop, also started here in Seoul in the '90s. Firstgeneration Korean graffiti artists include Vandal, KOMA, Hudini, Santa and Garu who gathered together in the underground tunnel between Apgujeong-dong and the Han River to spray paint their tags on the walls. Their tags began to appear in places such as Apgujeong tunnel, Hongdae, Shinchon and Itaewon.    Later on, in the early 2000s, street art made an appearance. Street artist JunkHouse says that the difference between street art and graffiti is like that between electronic music and ballads. While the graffiti that started in the United States is about resistance and serves as an axis of hip-hop culture, street art here is more akin to urban art and is closer to contemporary art.   Twenty years have passed since these two types of work were born on the streets of Seoul and is still illegal. There is not enough support for it from the government, coupled with mainstream society's lack of understanding of it as being a part of popular culture or art. For graffiti and street artists, the streets are their canvases and their galleries, and their talents and works of art are still waiting to be recognized on the streets of Seoul.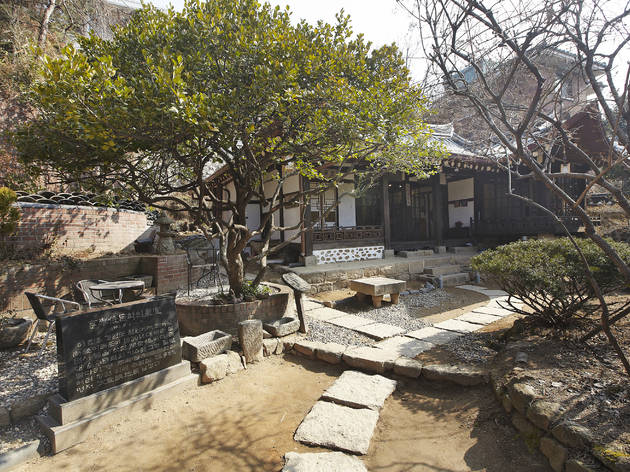 Hold your breath for Seongbukdong
"Oh, Seongbuk-dong is very beautiful," remarks the taxi driver as he drives along the Bugak Skyway to get to Alex the Coffee. In the morning sunlight, there's hardly a shadow from one architectural marvel to the next. Weaved into the neighborhood are relics of the past: Late author Choi Sunu's hanok, the villa of 1900s merchant Yi Jong-seok and the teahouse, Suyeonsanbang, once home to the late author Yi Tae-jun. The significance of these places seems especially pronounced in contrast to the Western-style churches, embassies and diplomatic residences. The latter establishments have made for an unusually large demographic of foreigners in the neighborhood, despite its relatively long distance from central Seoul. Late last year, the current head of the Seongbuk-dong district office, Kim Young-bae, announced his plans to turn this neighborhood into more of a tourist attraction, hence the number of hotels, brunch cafés and Airbnb listings in the surrounding area. On a weekday morning, the streets are nearly empty save for a group of 50s-something Korean hikers and the occasional mother and son combination (Seongbuk-dong actually won a UNICEF Child Friendly City certificate in November 2013). Outside the quiet cafés, there's the distant sound of construction, and you can't help but hope that no one will demolish Seongbuk-dong's intrinsic beauty.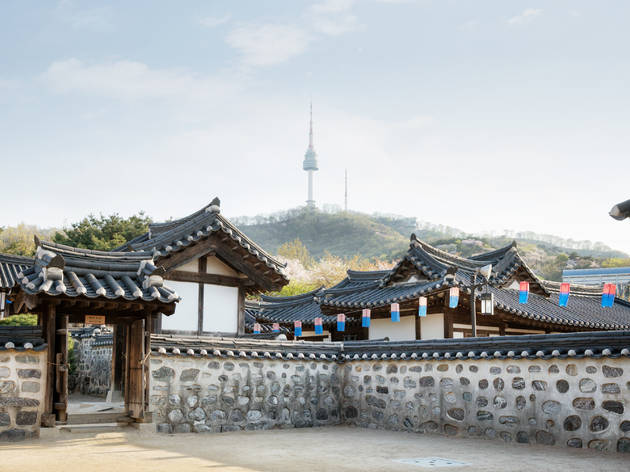 Hanok attractions
You don't need to own a hanok home to experience the graceful lifestyle. From the coolest library in town well-disguised in a revamped hanok to a village of aristocrats' dwellings built hundreds of years ago that is now open to the public for free and one of Seoul's most beautiful museums offering stunning panoramic views, these graceful hidden spots housed in the midst of the skyscraper jungle will make you forget it's the 21st century.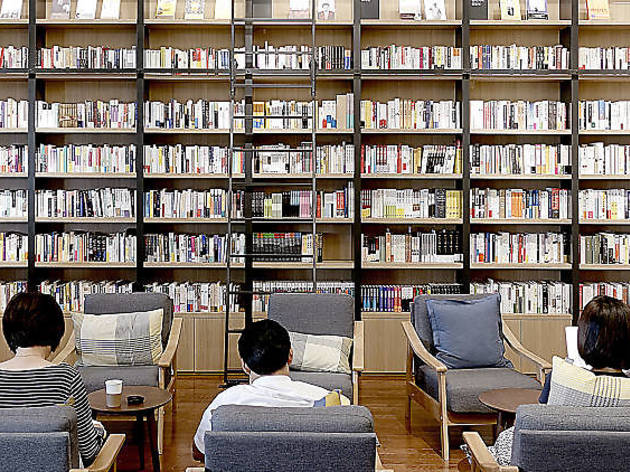 Read everywhere, in Seoul
In Seoul, paper is popular this season. It is in large part due to these marvelous bookstores, libraries as well as book bars and cafés providing unique atmosphere and materials ranging from poetry to fashion magazines and LGBTQ books. Here's our list of places for your autumn reading.
See more events happening in Seoul