Heads up! We're working hard to be accurate – but these are unusual times, so please always check before heading out.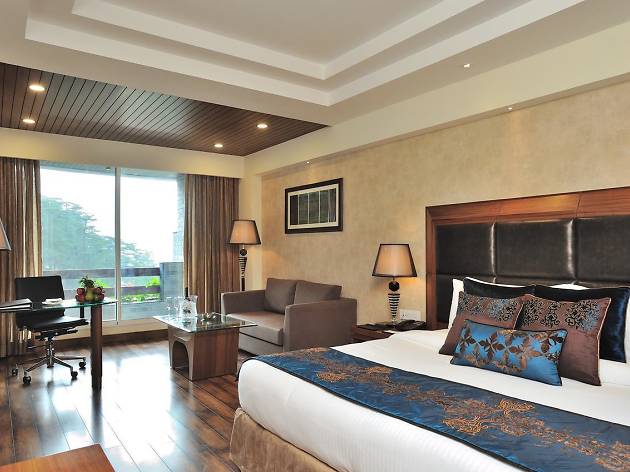 The 10 best hotels in Shimla
Tucked into Himalayan peaks, the best hotels in Shimla include laid-back inns, luxurious retreats and boutique hideaways
This delightful north Indian hill station, one of the country's smallest cities, attracts holidaymakers from all over India and beyond. As well as a pleasant, cooler climate in summer – and occasional snow in winter – it's clean and green. Situated at 7,100ft, access is by twisting roads or the popular narrow gauge 'toy train'. The most well-known landmark is the main street, Mall Road: a pedestrian-only walkway, with a variety of shops and restaurants on one side and views across the valley to the other. Everyone comes here, night or day to 'promenade'.
The ruling British made Shimla their summer capital in 1864 and echoes of the colonial past show in its buildings, some of which are now hotels. Shimla offers a wide range, from opulent luxury to the more basic; in town or on the outskirts – offering more space and usually better views; modern or historic. Decide on your 'must haves' and choose from our favourites.
Best hotels in Shimla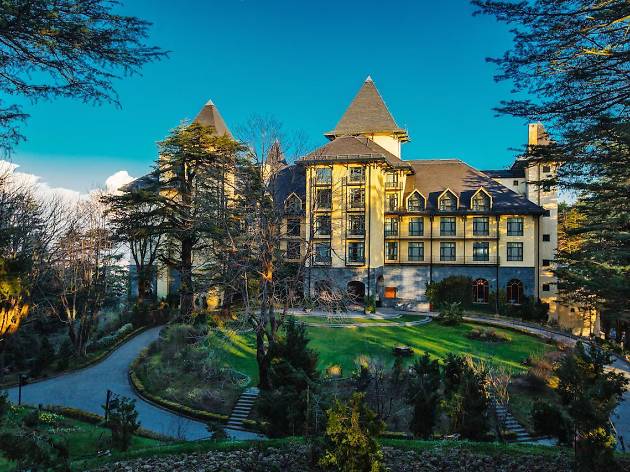 Photograph: Courtesy Booking.com
This is one of the best hotels in India, so if you are coming to Shimla and stay here, you've hit the jackpot. Owned by the Oberoi group and set in the fomer summer residence of Lord Kitchener (he of the piercing eyes and pointing finger of 'Kitchener Wants You' poster fame), it still manages to feel special. Situated on a wooded hilltop five miles out of town, it has outdoor and indoor pools and spa, and forest trails from the 22-acre property. Rooms are faithful to the colonial period with teak floors, open fireplaces and hand-woven rugs. A highlight is the superb food and al fresco dining terrace, with far-reaching views of the Himalayas.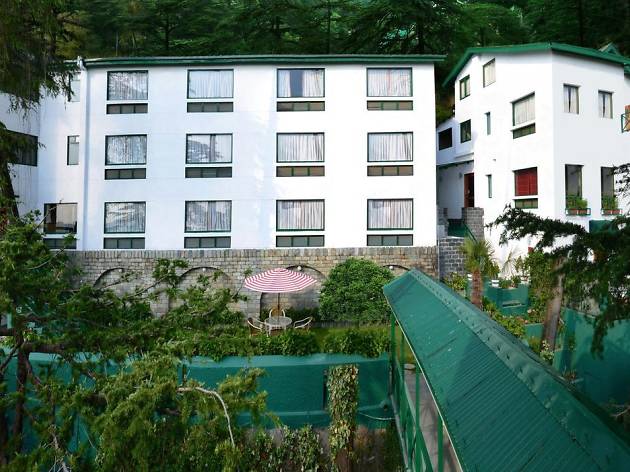 Photograph: Courtesy Booking.com
Shimla is a popular honeymoon destination but don't let the name of the hotel put you off. Looking like a boring block of apartments from the front, it's to the rear where the excitement rests. Pretty, terraced lawns, bordered by hydrangeas, give way to views over the steep-sided valley to the mountains beyond. Inside, it's neat and clean with a well-regarded spa providing keenly-priced treatments. It's walking distance from the Mall Road.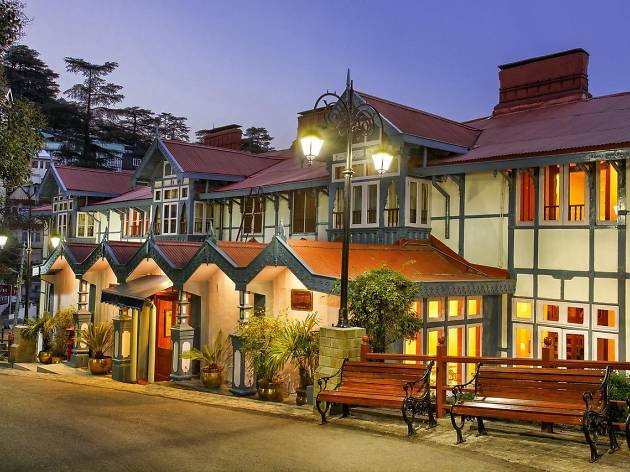 Photograph: Courtesy Booking.com
Like many hotels in hilly Shimla, access to this historic property can be challenging but, just as you're contemplating the many steps to the hotel reception with trepidation a friendly porter should magically appear to hoist your heavy bag onto his head before proceeding in a sedate but surprisingly speedy fashion up said steps. The historic hotel is credited with being the first in Shimla, and as you'd expect, is traditionally furnished in colonial style with many period touches; the hotel veranda has kept its signature red corrugated iron roof and some of the rooms have original open fireplaces with carved oak mantelpieces. Situated in the centre of Mall Road, food is as good as you'll find anywhere, especially the lunchtime buffet.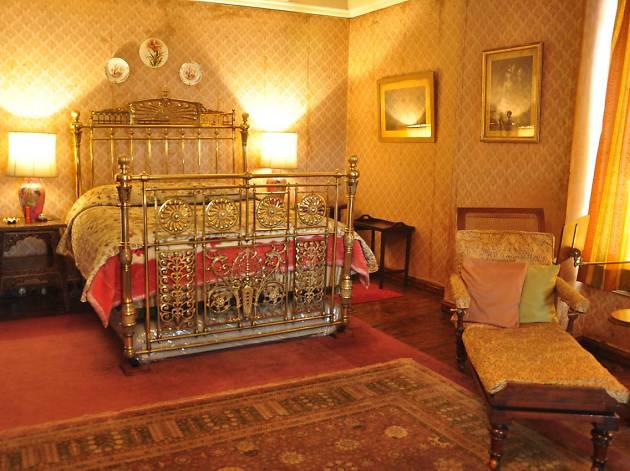 Photograph: Courtesy Booking.com
A former summer residence of a Punjabi prince, the Chapslee is now run by his grandson, who lives onsite with his wife and is very hands-on. Stuck in a pre-Raj time warp, it's precisely why guests keep returning. The historic rooms are spacious and some feature open fireplaces and mountain views; public rooms are filled with antiques. Food is a particular highlight, as is the gracious, personal service. The Mall is half a mile away.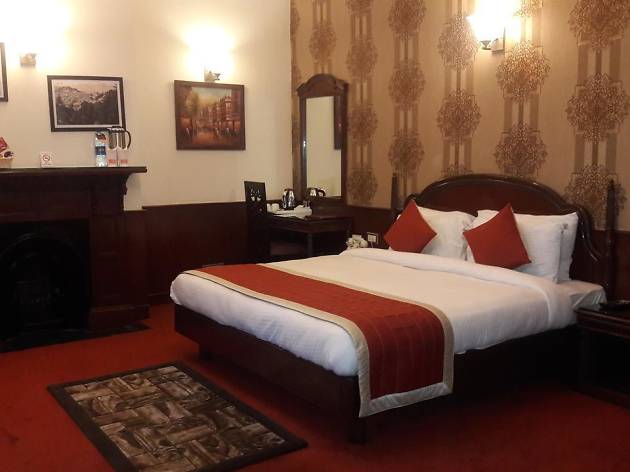 Photograph: Courtesy Booking.com
A twenty-minute drive from The Mall (shuttle service is available), this hotel on the outskirts of town is rated for its quiet position. Choose a room with a balcony and views through the cedars to the Himalayas. Outside is a large restful garden with outdoor seating. Children are welcome, and have their own outdoor play area. With a popular onsite restaurant, this newish hotel offers good value for money.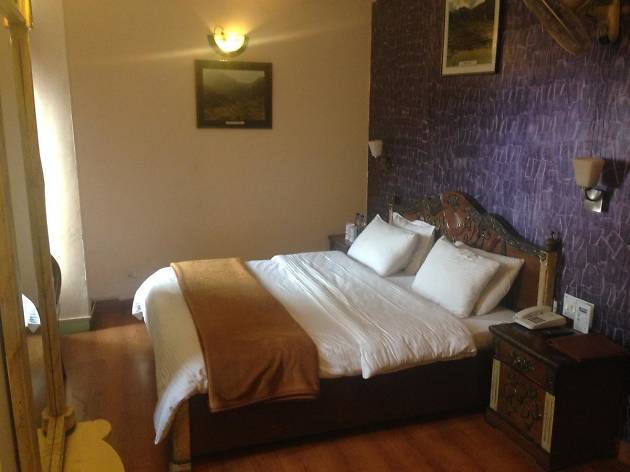 Photograph: Courtesy Booking.com
A ten-minute steep walk to the Mall Road, rooms here are larger than average with spacious bathrooms and power showers. Keep your windows closed when you go out to keep the pesky monkeys at bay. Indian food is freshly prepared and delicious. Serving mainly the home market, if you can put your European sensibilities to one side, it offers excellent value for money with pleasant, biddable staff.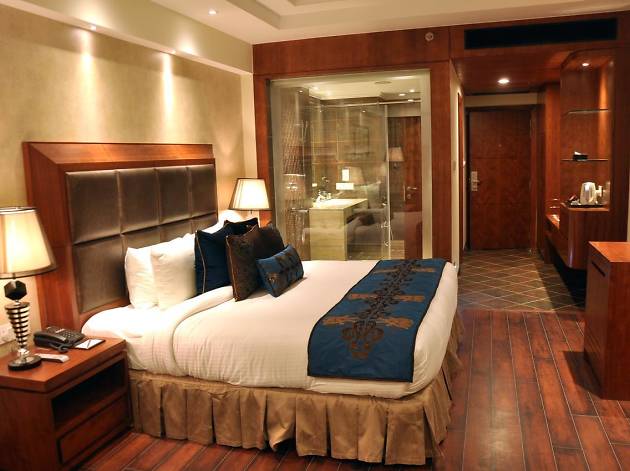 Photograph: Courtesy Booking.com
This hotel is unashamedly modern (built in 2012) and sits in a perfect location bang slap on the Mall Road itself. With the modern building come modern amenities, among them a spa and gym to bolster the more traditional bar, restaurant and paved terrace with Shimla views. Some rooms have balconies with patio doors. Indian food here is well regarded; the paneer lababdar and accompanying roti deserve special mention.
Photograph: Courtesy Booking.com
The first hotel in the Oberoi stable boasts, as you'd expect, some famous guests, among them the young Rudyard Kipling, who stayed here when he was performing at the Gaiety Theatre. Arranged around a central open atrium, the panelled Burmese teak on the walls and parquet on the floors are a particular feature. Its traditional design won't appeal to those who crave sleek, modern design, but the peerless service and top-rated food definitely will please all comers. And with an eye to needs of the 21st-century traveller, the spa, gym and indoor pool are hard to beat. The Mall is a safe half hour level walk away.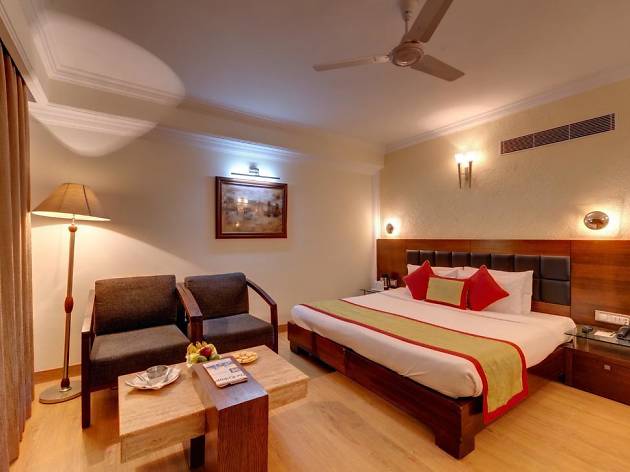 Photograph: Courtesy Booking.com
Situated on the Mall Road, this is the hotel to choose if you want something other than Indian food, although it has that as well. With a choice of two restaurants – one on the rooftop with those Shimla views – it serves Mexican, Lebanese and European dishes. This modern hotel has its own private lift up to the pedestrian street level, which saves queuing at the crowded public one.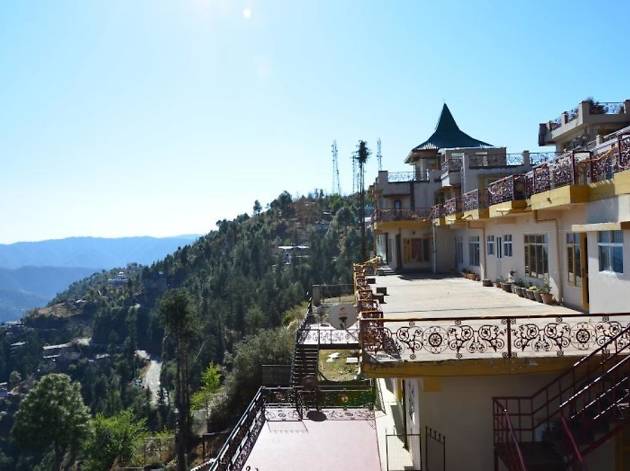 Photograph: Courtesy Booking.com
Strictly speaking it's not a hotel, but this guesthouse is so good and compares so favourably with many more expensive places in Shimla that it deserves a inclusion in our list of the best accommodation in the city. Three miles from the centre, rooms are large and squeaky clean, some with terraces. There is a spacious communal balcony for enjoying the mountain views and sunsets. A delicious home-cooked vegetarian meal is available in the evening, but if you must have meat, a nearby restaurant delivers.