Heads up! We're working hard to be accurate – but these are unusual times, so please always check before heading out.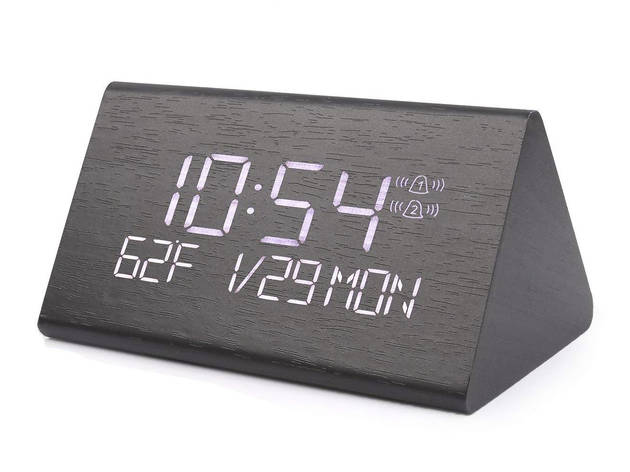 Wake up to one of these super-cool alarm clocks
Are you the snoozing type? Pick a clock and get acclimatized. These are the best alarm clocks money can buy
Wake up, people! While your smartphone may have a nifty alarm clock option, it probably isn't the best idea to sleep side-by-side with it. For a more peaceful night's sleep, it's best to turn to a more traditional alarm clock. But with so many choices, how can you pick just one? From a modern, geometric look to retro analog styles, there are as many personalities to alarm clocks as there are to people. Plus, features range from bare bones to buttons for everything. Are you looking forward to a change in your sleeping habits? Choose your favourites from our selection of the best alarm clocks.
The best alarm clocks to wake up to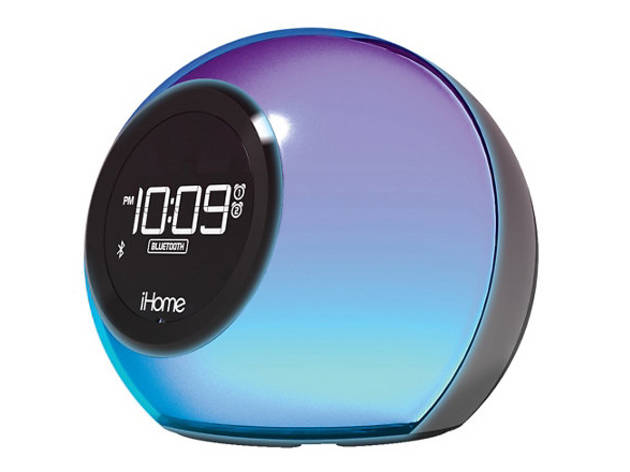 Equipped with this funky iHome radio alarm clock, you'll always wake up on time. It features Bluetooth technology, LED lights with six wakeup modes, and most importantly, programmable snooze. $49.99 on amazon.com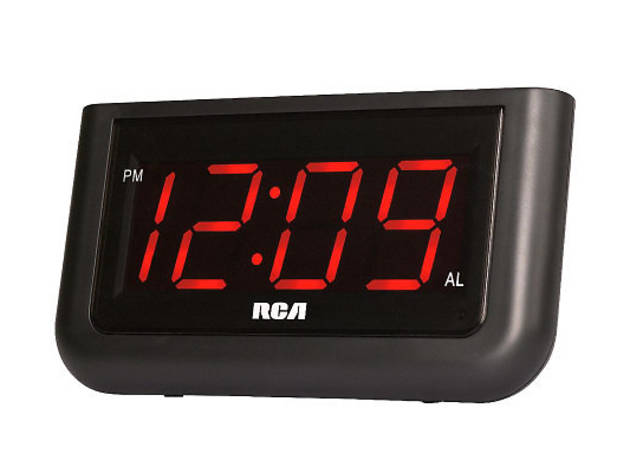 2. Wake me up before you go-go
A simple and large rectangular display gives this RCA alarm clock an advantage over the competition in terms of straightforward function. $10.80 amazon.com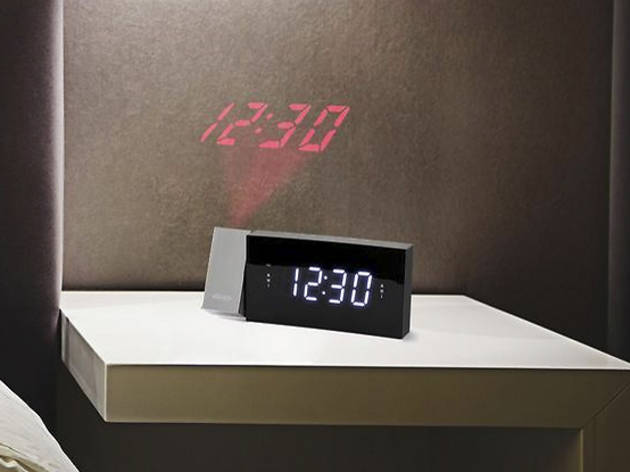 Jensen is the maker of this black and silver dual alarm clock and radio. With all the wakeup fittings you'd expect, this one is a great option. $17.50 on homedepot.com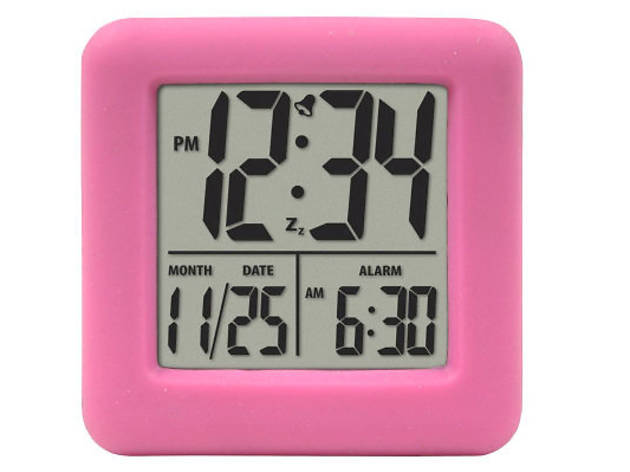 Pretty in pink, this alarm clock cube from La Cross give you the date, time, and wakeup time on one easy-to-read screen. $13.20 walmart.com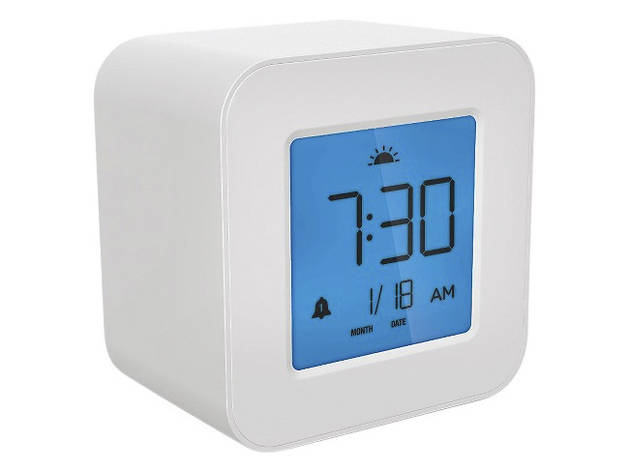 Compact in size but big in sound, this is the perfect alarm clock for the person with limited nightstand state. $7.99 on target.com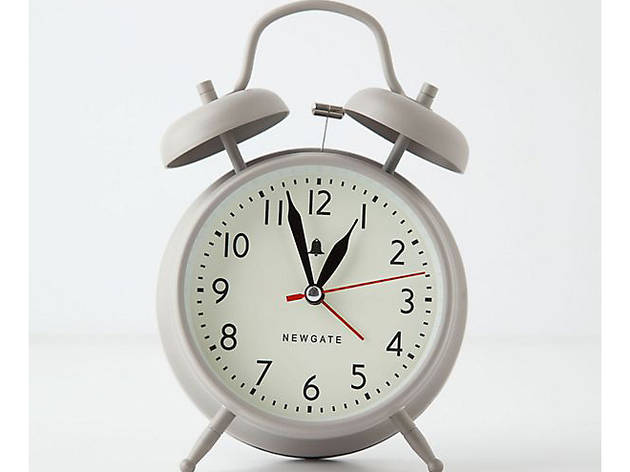 Designed to emulate the alarm clocks of yesteryear, this vintage looking hammer-to-bell alarm clock will remind you of the good old days every morning. $38 on anthropologie.com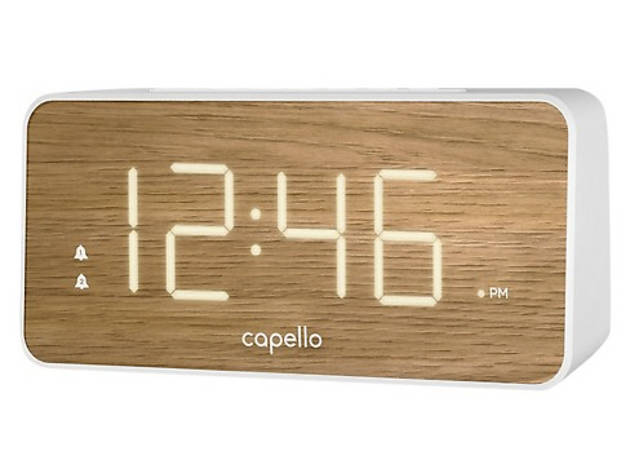 Capello delivers a beautiful midcentury-industrial look in this digital alarm clock. It's super-easy to use and has an extra-large display for easy reading. $19.99 on target.com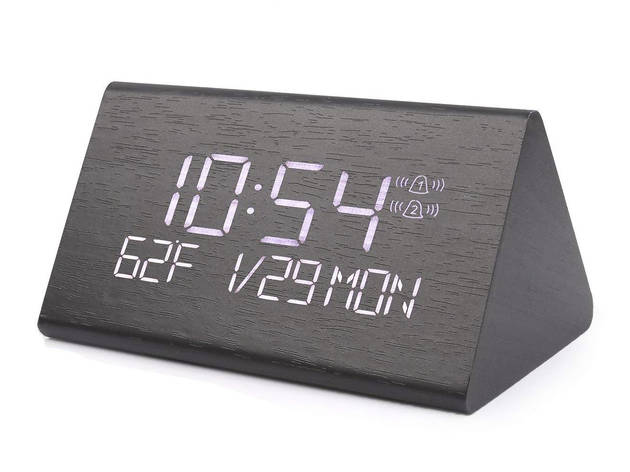 This wooden, triangular digital alarm clock has a cool textured effect and not one but two settable alarms. $24.99 on amazon.com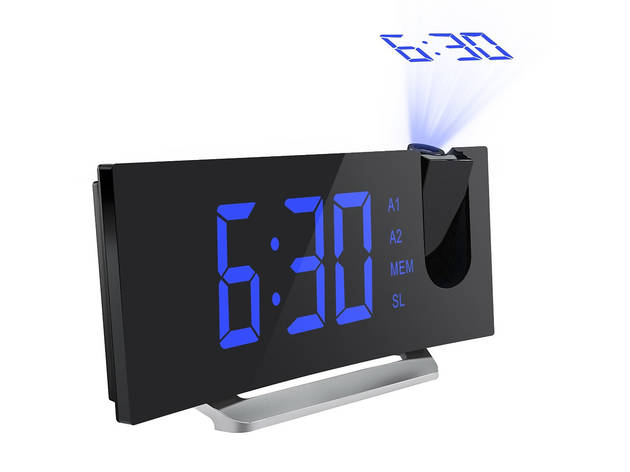 With a 120-degree rotating projector screen and a curved LED display, this advanced alarm clock will have no problem waking you up in the AM. $26.99 on amazon.com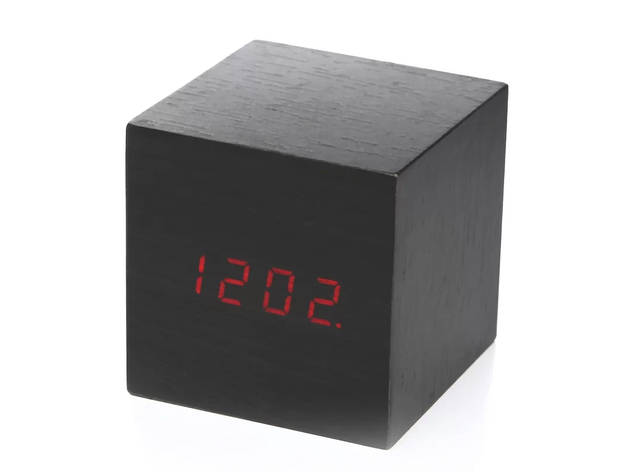 A wood veneer cube with a digital face, this clock is as modern as it gets. Clap your hands to get the time to show on its grand LED display. Plus, if you favour the lighter wood over the black, you can save yourself some pennies. $23.99 on amazon.com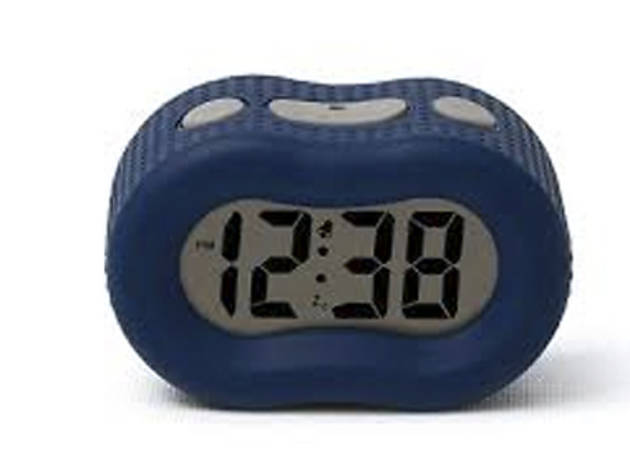 This athletic-looking alarm clock has a navy textured surface and a curvy shape that suits a cool and casual vibe. $7.99 on target.com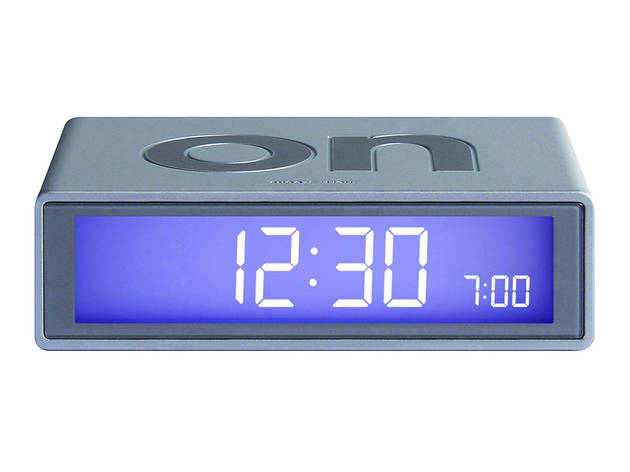 This alarm clock is the most straightforward one on the list. Simply set the time and flip it to turn the alarm on and off. Tap to snooze and voila! $29.95 on amazon.com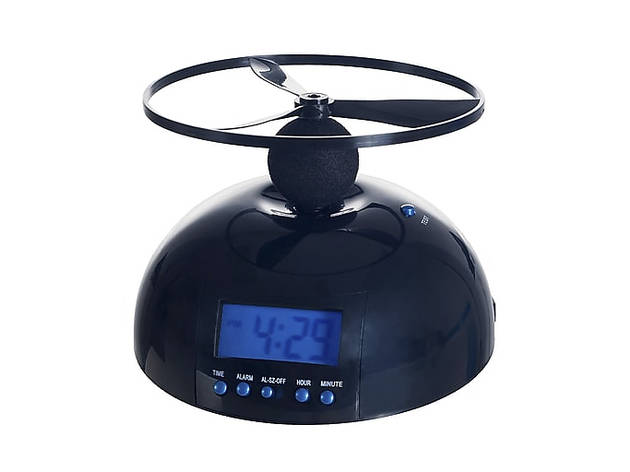 A flying alarm clock? Count us in. In addition to having all of the important functions, his one hovers over your bed to wake you up every morning. $13.99 on homedepot.com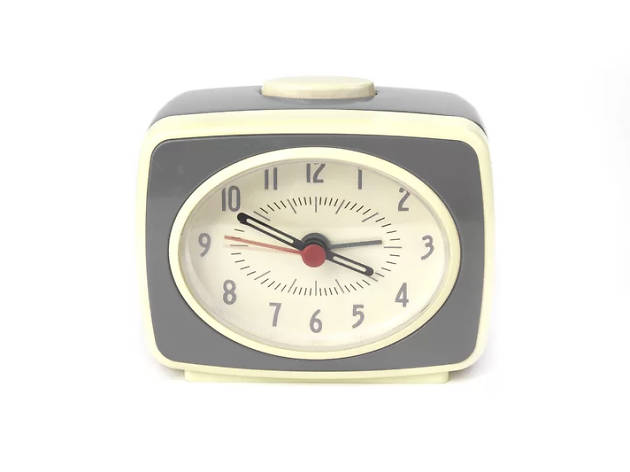 © Wayfair
The perfect clock to complement any vintage bedroom. This dinky tabletop alarm clock is both pretty and practical. $21.99 on wayfair.com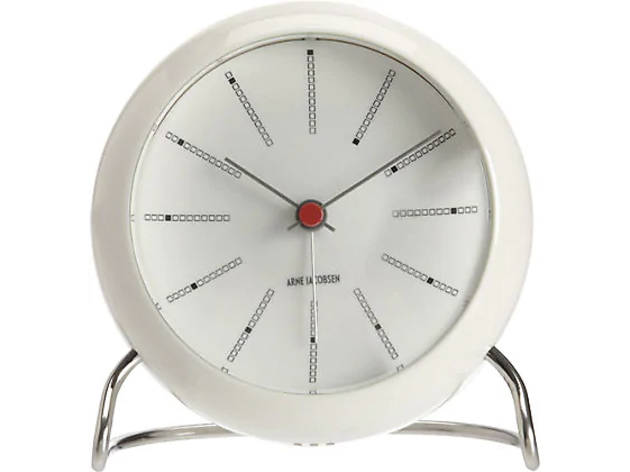 This alarm clock is an upscale design hunter's dream. Originally drawn up in 1939, this Danish-made clock is simply beautiful and totally modern. $125 on barneys.com