Heads up! We're working hard to be accurate – but these are unusual times, so please always check before heading out.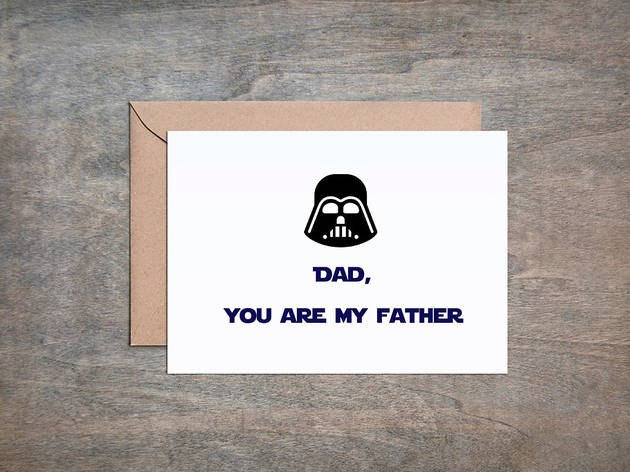 The best Father's Day cards for your dad
These 15 witty, silly and unique Father's Day cards will bring a smile to even the grumpiest pop's face
For most dads and kids, Father's Day is a delicate holiday: you know, it deals with feelings, and stuff. While sappy Father's Day cards are a dime a dozen, it takes a bit more sleuthing to find witty, funny or just plain silly cards that you can present to your papa without embarrassing either one of you. So come June 19th, tuck one of these excellent options into your Father's Day gift, or present one to dad when you accompany him to a delicious Italian restaurant, classy wine bar or an a crazy outdoor adventure. These are the best Father's Day cards to buy for dad this year, all available to order online.
Best Father's Day cards for your dad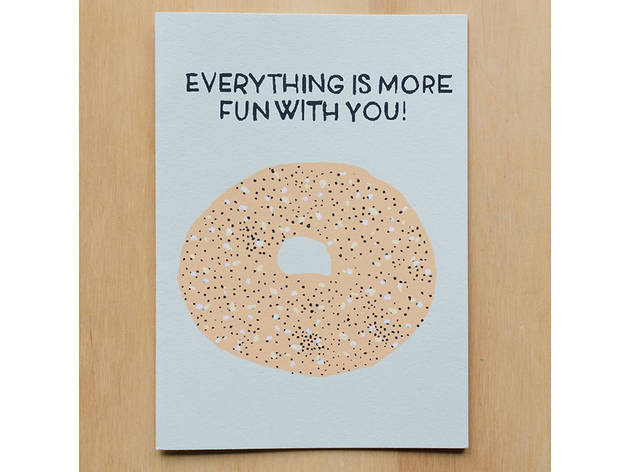 Photograph: Courtesy Gold Teeth Brooklyn
1. For the dad who's the sesame and poppy to your garlic and salt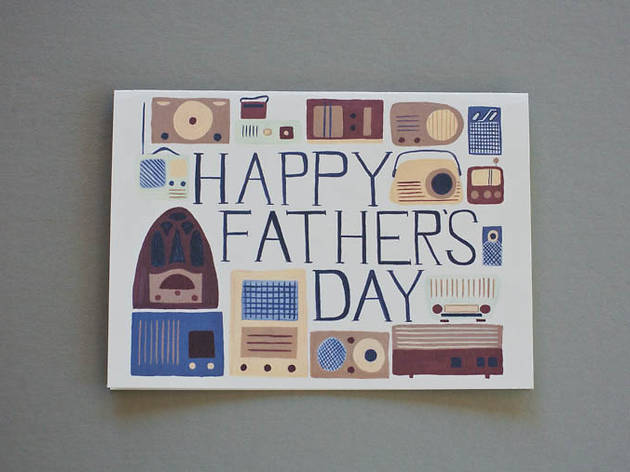 Photograph: Courtesy Small Adventure
2. Perfect for the dad who loves all things retro, especially his vintage turntable and vinyl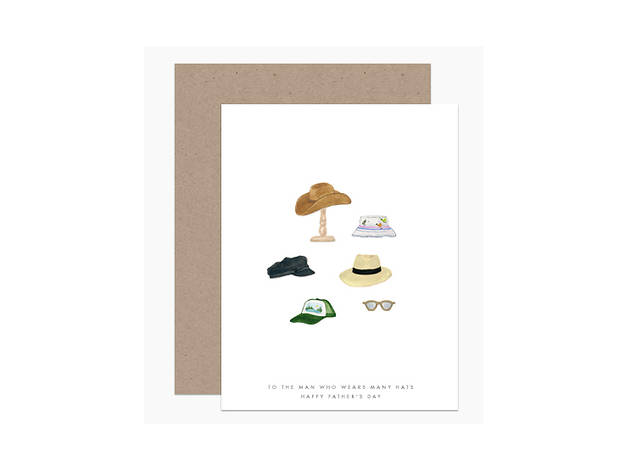 Photograph: Courtesy Dear Hancock
3. Because dads play so many roles in our lives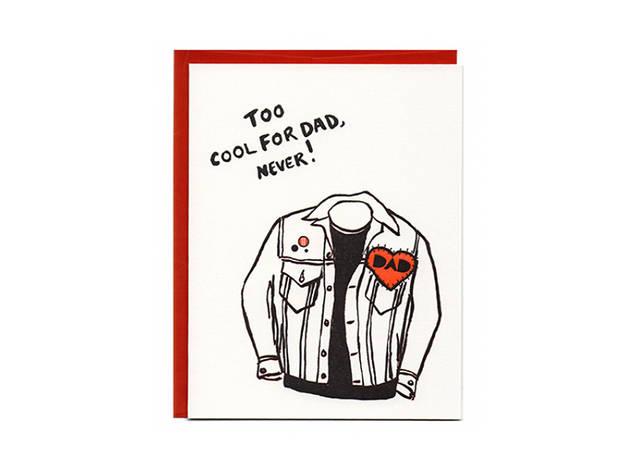 Photograph: Courtesy Greenwich Letterpress
4. In recognition of dad's inimitable style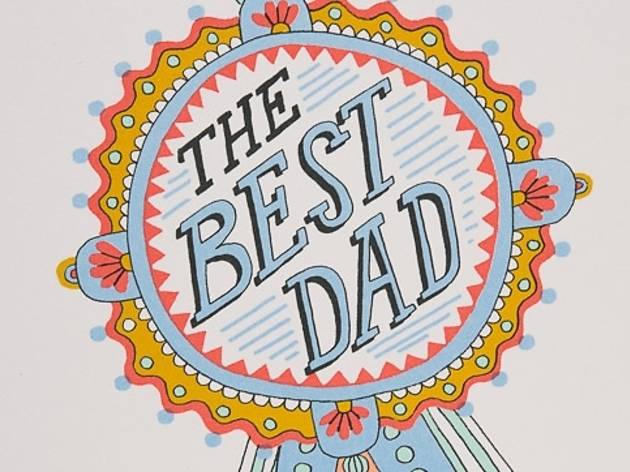 Photograph: Courtesy Red Cap Cards
5. The best dad deserves the most colorful, decked-out medal of honor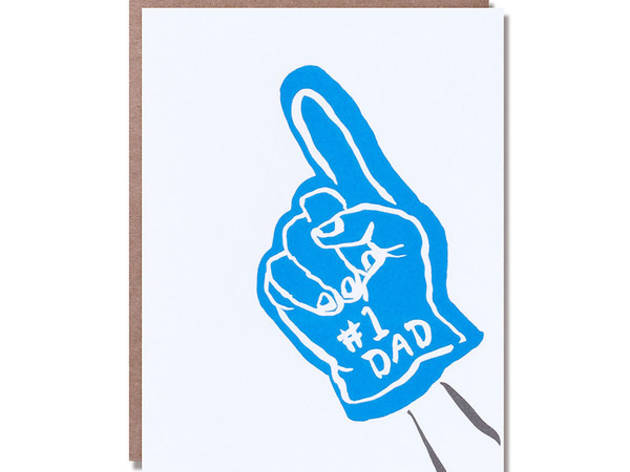 Photograph: Courtesy Egg Press
6. Cheer dad on with this fun foam hand card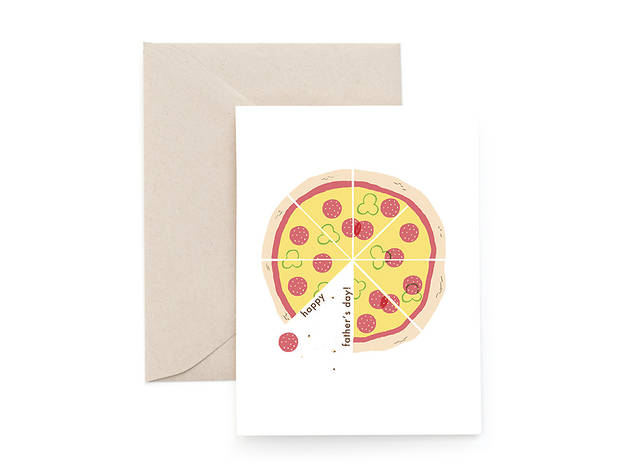 Photograph: Courtesy Carolyn Suzuki Goods
7. Show pops he's your favorite pizza-chowing companion with this cheery card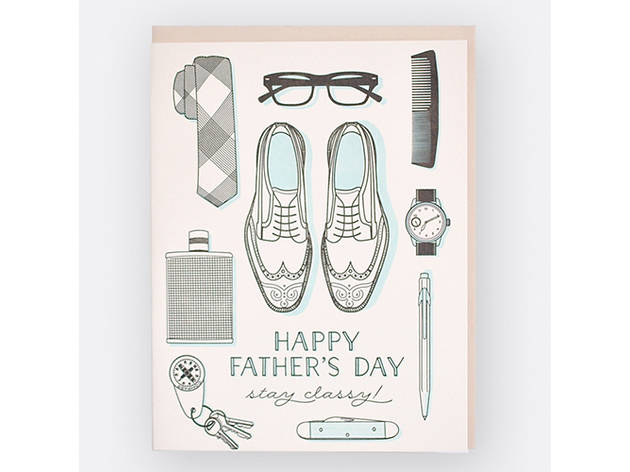 Photograph: Courtesy Hello Lucky
8. Salute a classy dad with this cute card decked out in stylin' accessories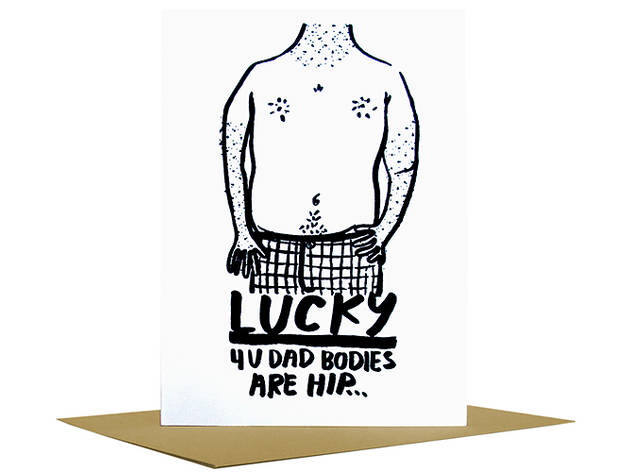 Photograph: Courtesy People I've Loved
9. Reassure your pops that he's still fit as a fiddle with this Dad Bod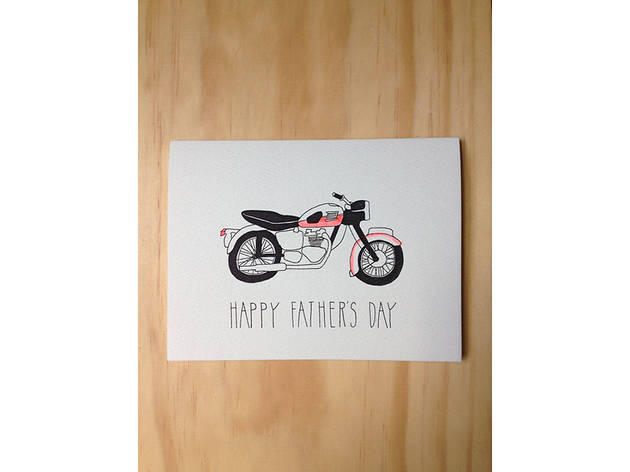 Photograph: Courtesy Clementine Store
10. Remind dad of his halcyon days of hog-riding with this cheery motorcycle print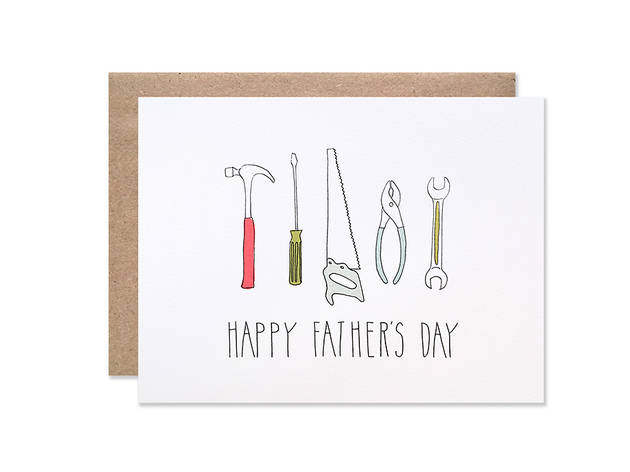 Photograph: Courtesy Hartland Brooklyn
11. Hand it to a handy father with these fun drawings of his favorite tools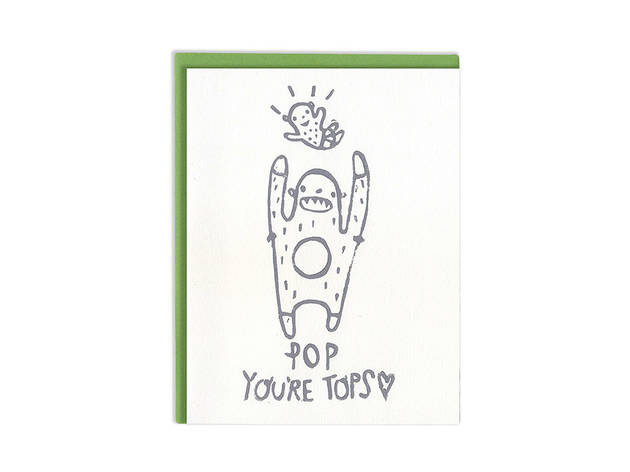 Photograph: Courtesy Ghost Academy
12. This cute card recalls the early years with dad, when easily hoisting you above his head was no thang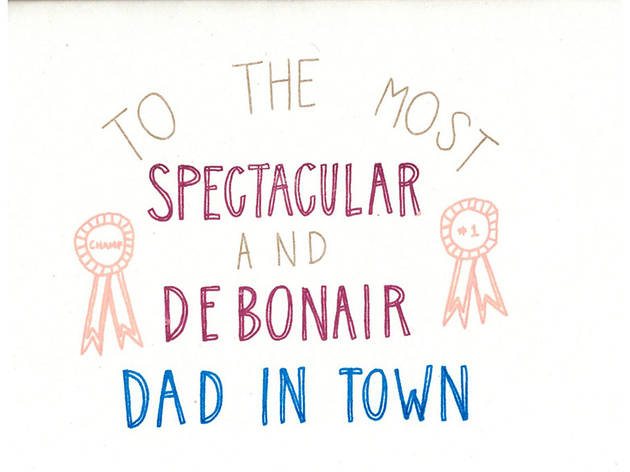 Photograph: Courtesy The Great Lakes Goods
13. We'll bet your dad hasn't been called "debonair" in quite some time—and that he'll like it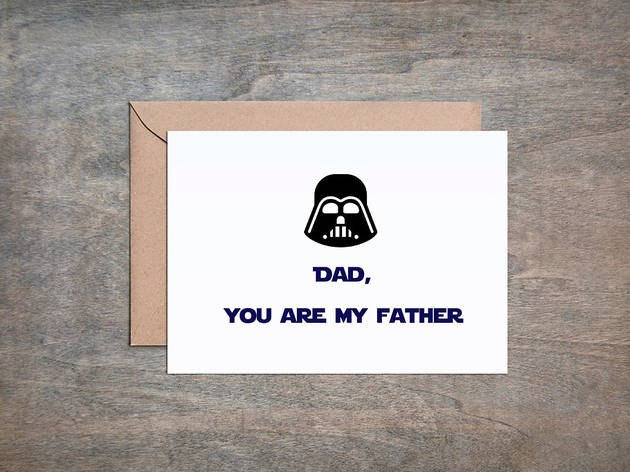 Photograph: Courtesy Crimson and Clover Gift
14. We'll admit it: this card makes us guffaw. We think it'll have the same effect on your papa.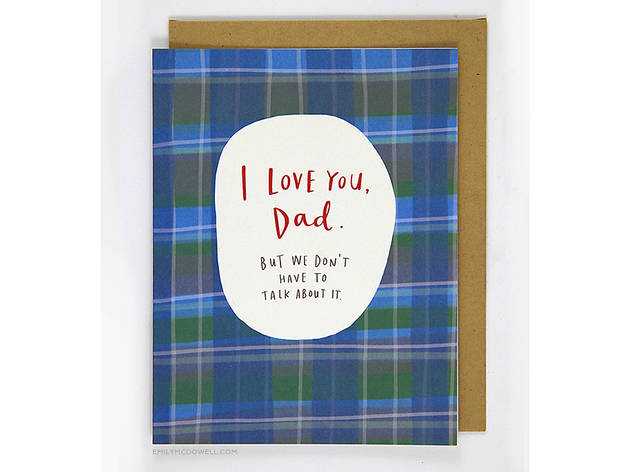 Photograph: Courtesy Clay Lipsky
15. Thank you, this greeting card, for putting into words what we're too shy to say