The best gym clothes for men
Men, get a load of this awesome workout gear. We've picked up the best mens gym clothing money can buy
Workout wear for men is a tough category to get right and an awful one when you get it wrong. At a certain point, you have to give up those Champion sweatpants from 1997 and that yellowing Fruit of the Loom tee for more favorable options, for function's sake as much as style. Gym clothes for men should be flattering, simple, durable, breathable and sweat-proof. Many of the items on our list have all of the aforementioned features, plus more. Have a gander at some of our favorite picks for men's gym clothes and build a workout wardrobe that will last.
Men's workout clothes we're currently loving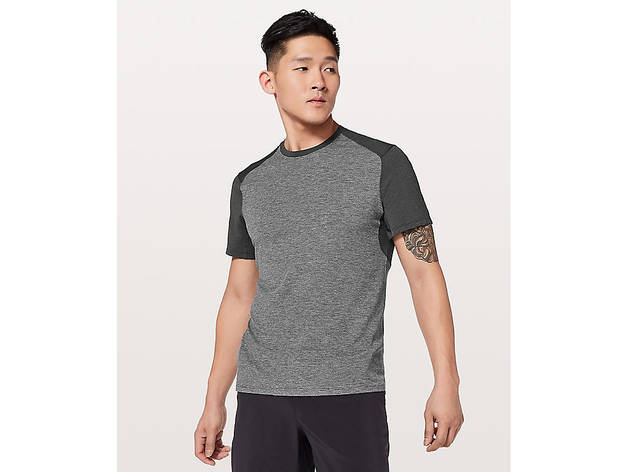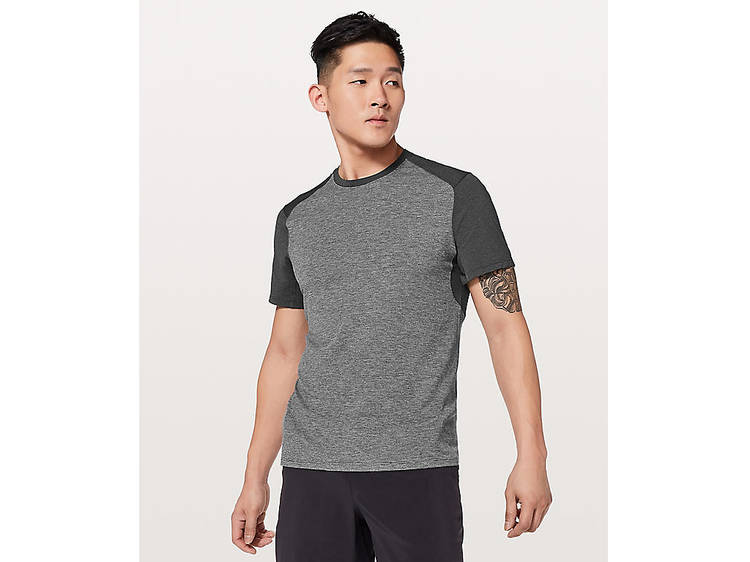 This short-sleeve Sweat Stride shirt from Lululemon is more than just a tee. From exercise to hanging out, it'll keep you dry and fresh-looking. $59 on lululemon.com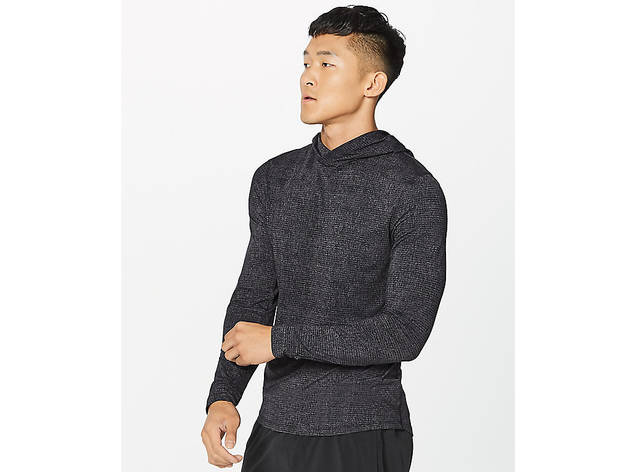 Ideal for warmups, this handsome hoodie is made to keep sweat at bay and prevent odors from sticking to it. Trust us – it's a good investment. $79 from lululemon.com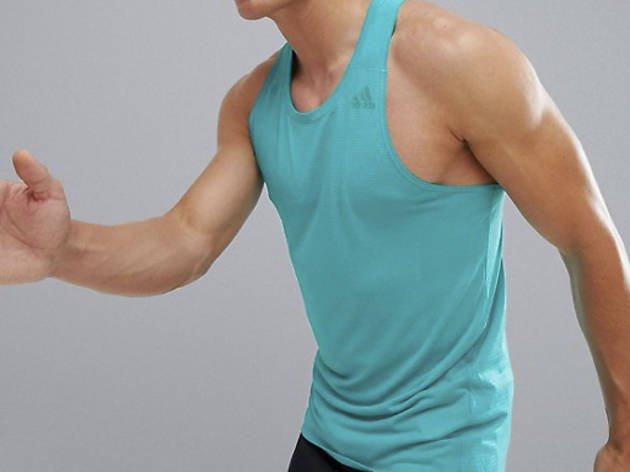 A tank top at the gym – why not? Sport this lightweight blue one to stay cool and dry throughout your workout. $37 on asos.com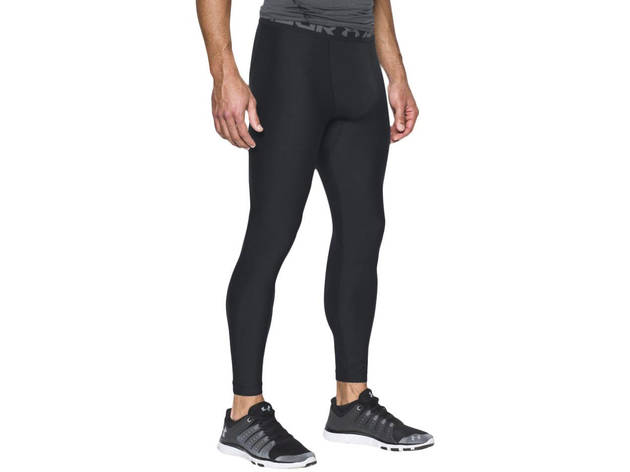 Under Armour makes the best compression tights around. With great ventilation, these super stretchy leggings will take you far. $28-$100 on amazon.com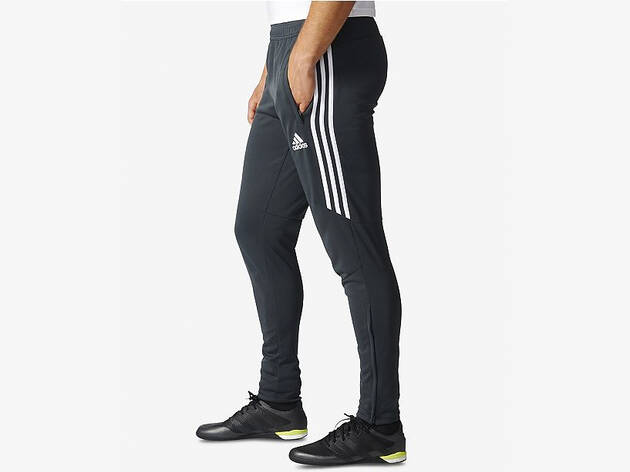 Are you channeling Messi with your soccer game? Try these Adidas ClimaCool soccer pants to match the look to the game. $45 on macys.com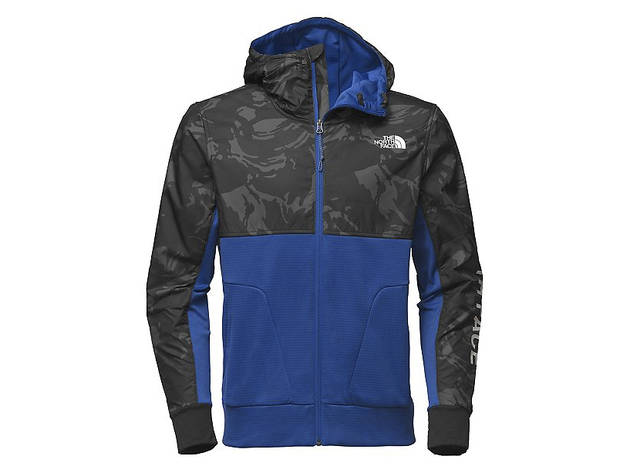 This midweight printed North Face fleece doesn't look anything like what you wore to camp in middle school. Use this one for outdoor workouts. $90 on thenorthface.com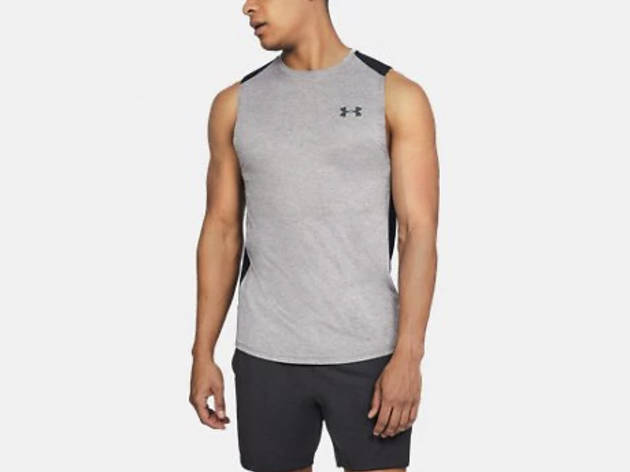 A sleeveless option for men is this Under Armour full-coverage tank. This one comes in regular and tall sizes. The real question is, do you have a permit for those guns? $30 on underarmour.com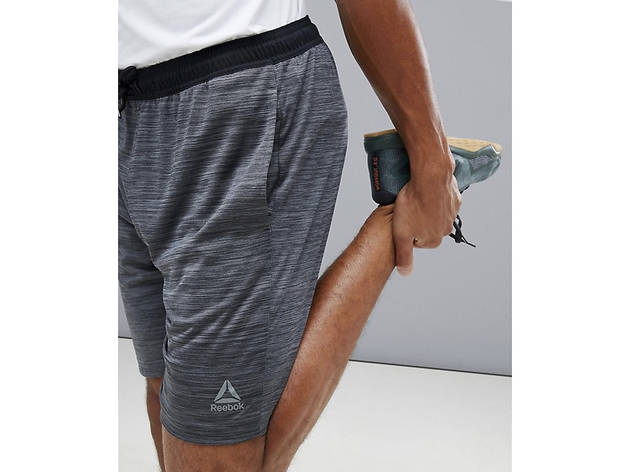 Are you a shorts guy? These gym shorts from Reebok have a not-too-baggy fit, drawstring waistband, and subtle print. $40 on asos.com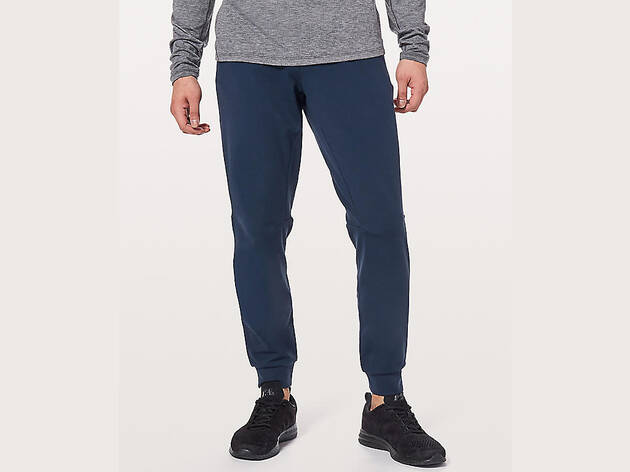 Men – bask in the glory of these beautifully cut joggers from Lululemon. They're soft, stretchy, and won't get drenched with sweat so you can go hard at the gym. $108 on lululemon.com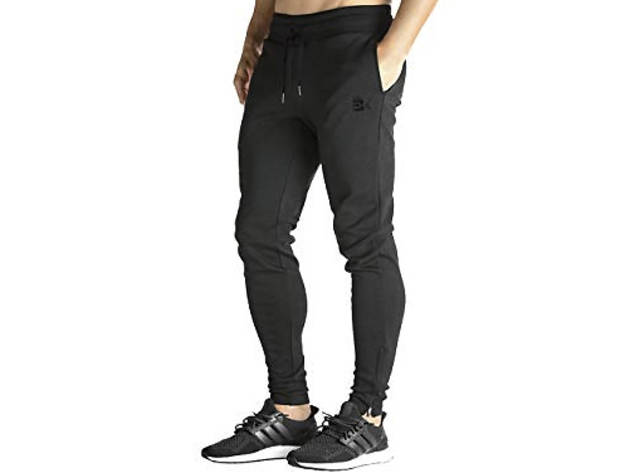 For great-looking and comfortable zip joggers, take this Brokig pair with you on workouts. A cotton blend construction makes them light and breathable. $23-$26 on amazon.com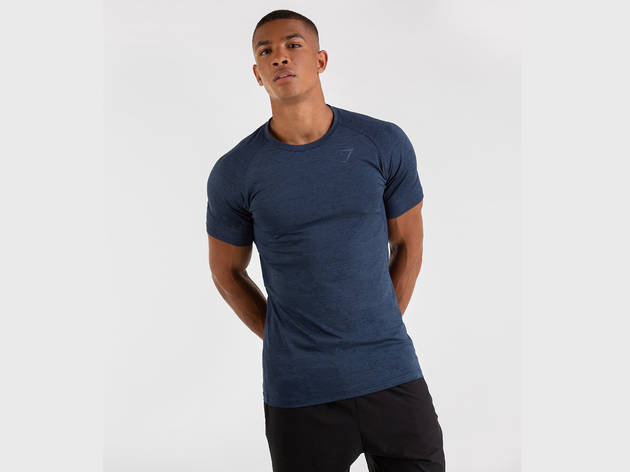 The Vertex tee from Gymshark is about two things: performance and comfort. Enjoy a chafe-free gym session in this simple stretch shirt. $42 on gymshark.com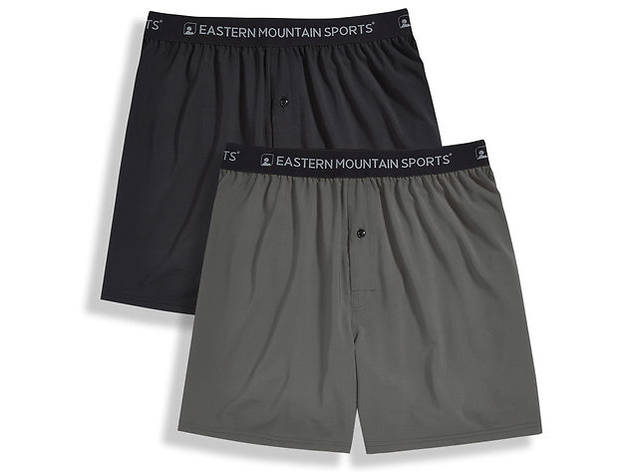 What you wear under your gym clothing is just as important as the clothing itself. Stop the stink before it starts with these Techwick boxers. $23.10 on ems.com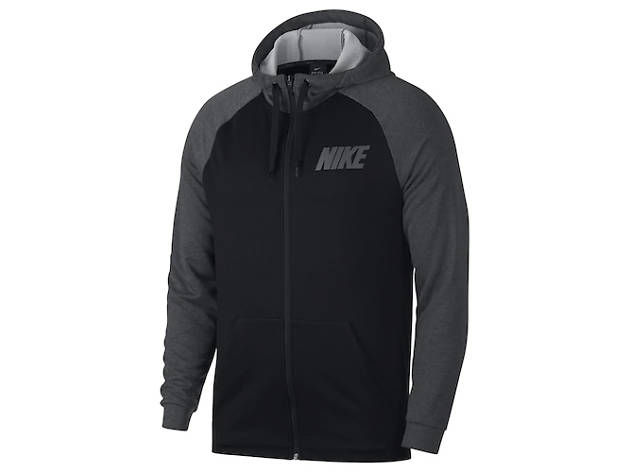 Especially for the dude who loves to exercise outdoors, this sleek black and grey full-zip hoodie by Nike is super useful, super stylish and is made with Nike's 'dry fabric' to help keep you, well, a little less sweat-drenched. $54.99 on kohls.com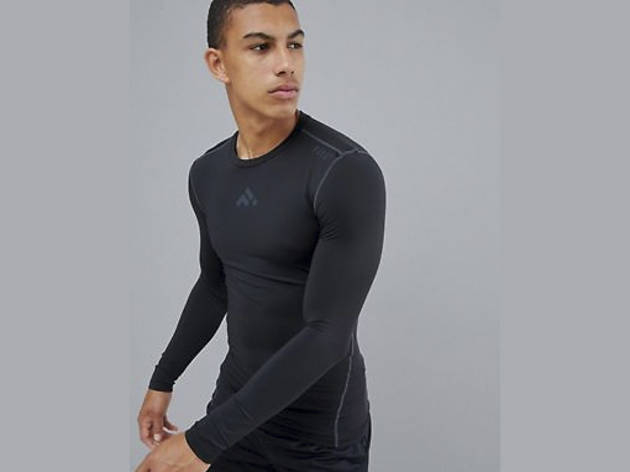 This First baselayer long-sleeve tee is a gym must. This crewneck shirt is quick-dry, cooling, and keeps you from chafing. $35 on asos.com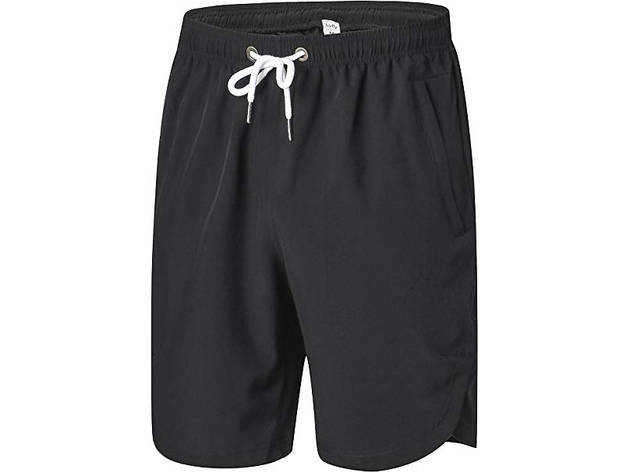 15. Who wears short shorts?
These gym shorts aren't actually so short, but they definitely do the trick. This Luffy pair is simple, sweat-resistant, and comes in just about any color you can think of. $16.95 on amazon.com