The travel pillows you need to sleep well on-the-go
Sweet dreams are made of this list of the best travel pillows
If you've ever wanted to feel more comfortable when traveling, you've surely searched for the elusive perfect neck pillow. And everyone has a different preference when it comes to travel pillows – some hate the clumsiness of them while others will take support at any cost. There are, of course, the memory foam addicts (like yours truly) and, on the other side of the spectrum, the minimalists (see number one–the Trtl). Finding the right neck pillow is important because, given its fairly infrequent use, it will likely serve you well for years to come. No matter what your preference, there is a travel pillow for you. We've put together a list of the ones that will put you to sleep quickest. And we mean that as a compliment!
RECOMMENDED: 15 great travel-sized toiletries.
Find the travel pillow that works for you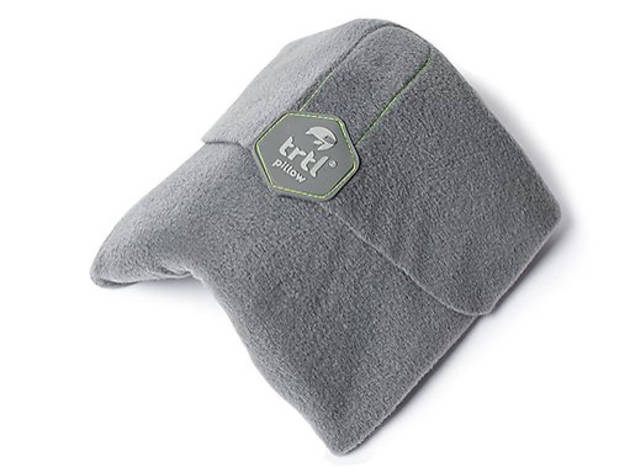 The Trtl (aka "turtle") is a soft-touch scarf that wraps around your neck with a padded insert that you can lean on (to any side you wish). This is the lightest and most easily packable "pillow" you will find.
$29.99 on ebags.com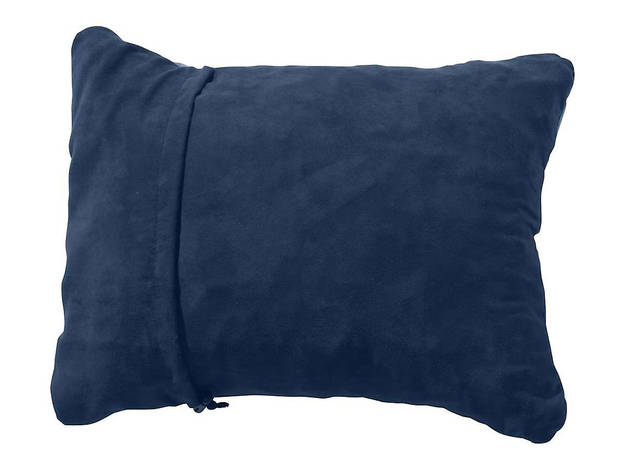 The Therm-a-Rest compressible pillow is good for all kinds of traveling from a plane ride to a camping trip. It's petite and comfortable – what else could you ask for?
$25-$35 on moosejaw.com
The advantage of an inflatable neck pillow is that it's easy to fold up and put away when you're done with it. And you can give your wallet a break!
$398 on riteaid.com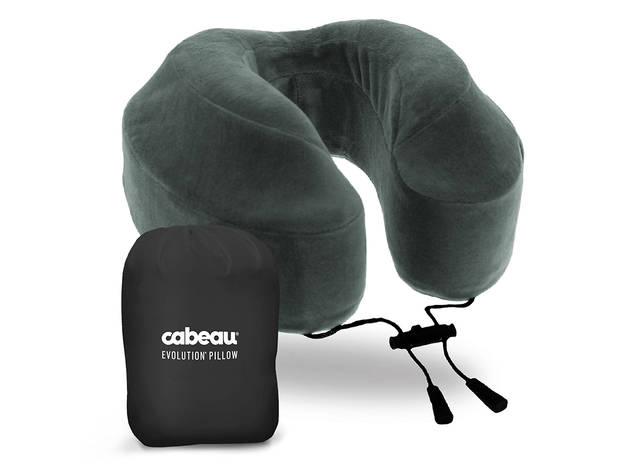 Cabeau is what seasoned travelers think of when they think of a neck pillow. This Evolution memory foam headrest provides ultimate support in all directions and avoids that awkward tilting – and the soreness afterwards
$39.99 on amazon.com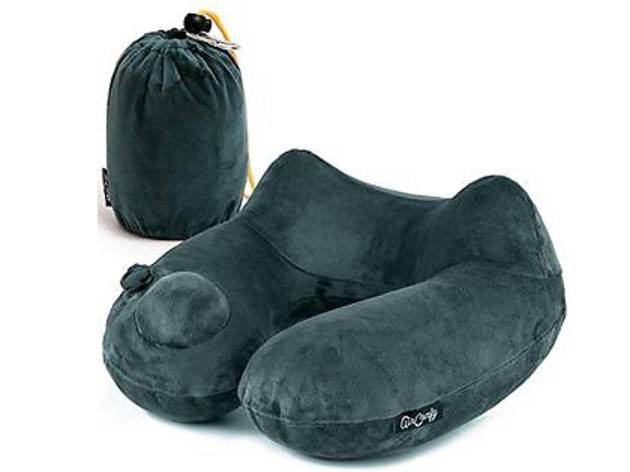 This massive and fluffy pillow, which comes with its own drawstring carrier, spares nothing when it comes to a relaxing and comfortable nap. The best part? It's self-inflating!
$31.95 on sears.com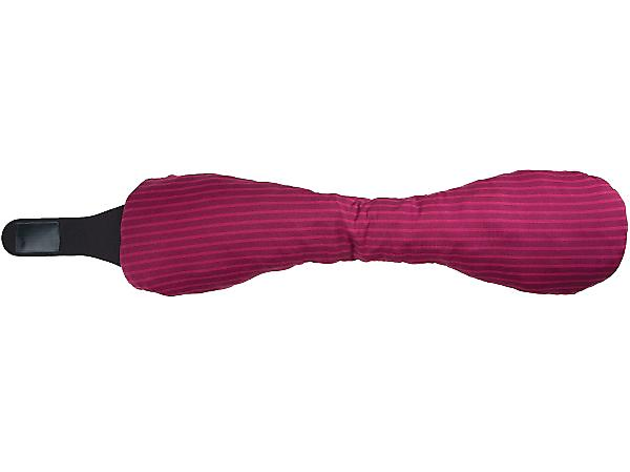 This wrap-around pillow rolls up and packs into just about any piece of luggage. The unique design keeps your head straight up for as long as you need it to. Plus, it has a washable cover.
$49.95 on moosejaw.com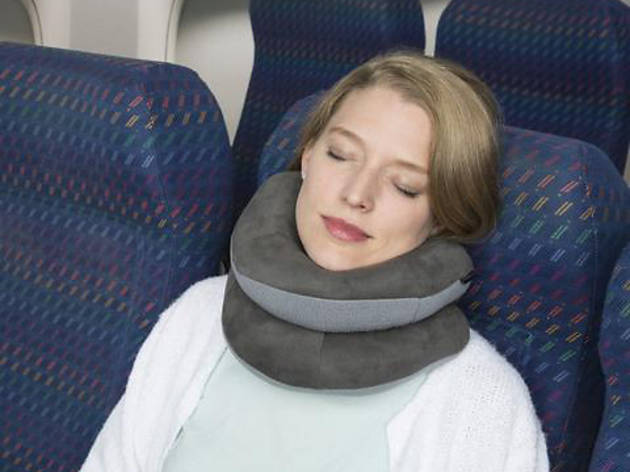 7. Better keep your head up
The Travelon Wrap 'n Rest provides ultimate in-transit comfort for travelers on a budget. A double layer of pillowy goodness means double the support.
$23.99 on ebags.com
For the ultimate chin support, turn to the highly-revered BCozzy travel pillow. Its special spiral design won't let your neck fall backward, forward, or any which way.
$29.97 on amazon.com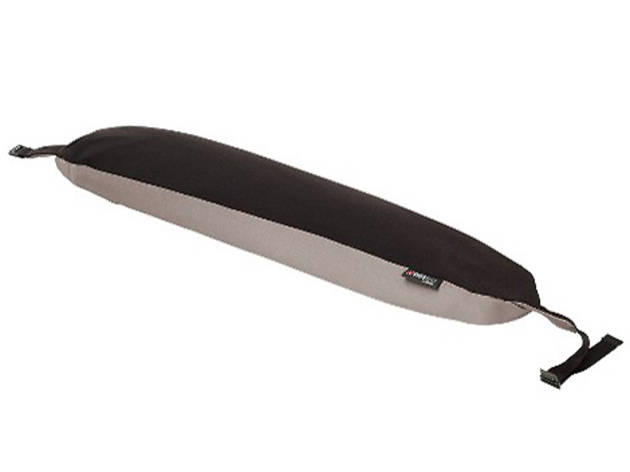 This simple and minimalistic design by Swissgear is adjustable and frills-free. Its soft, plush surface ain't too shabby, either.
$20 on swissgear.com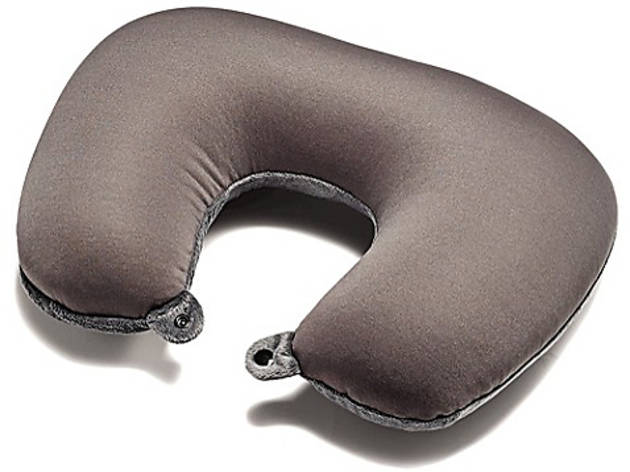 Choose whether you prefer a square or U shape with Samsonite's 2-in-1 pillow for travel. This luxurious-feeling pillow even has a little pocket.
$19.99 on bedbathandbeyond.com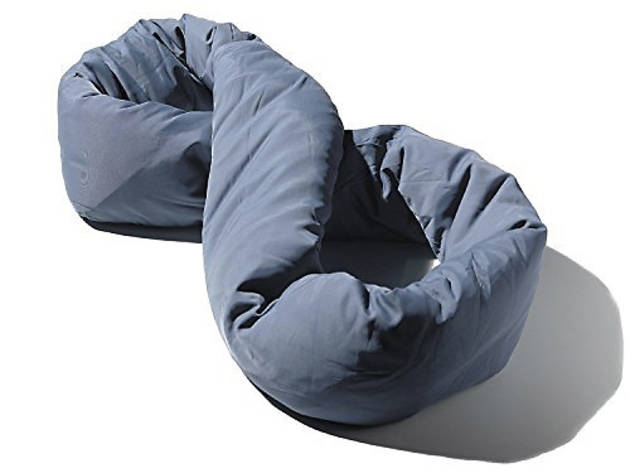 Ideal for a plane nap, the Huzi Infity Pillow is a big padded loop, similar in concept to an infinity scarf. Balance softness and support with this uniquely shaped find.
$29.99 on amazon.com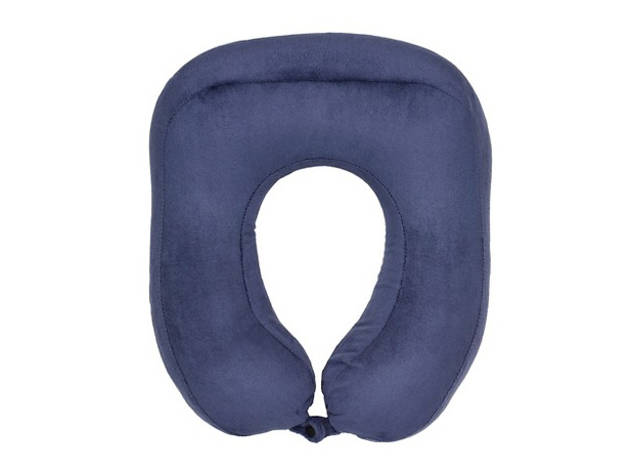 Memory foam is our calling. That's why this bendable pillow is one of our top picks – complete with a snap closure and all the support you could ask for.
$29.99 on target.com
The proprietary gel dough memory foam in this cooling travel pillow creates a supportive surface that's nice and cold to the touch and totally moldable to the shape of your head and neck.
$24.99 on jet.com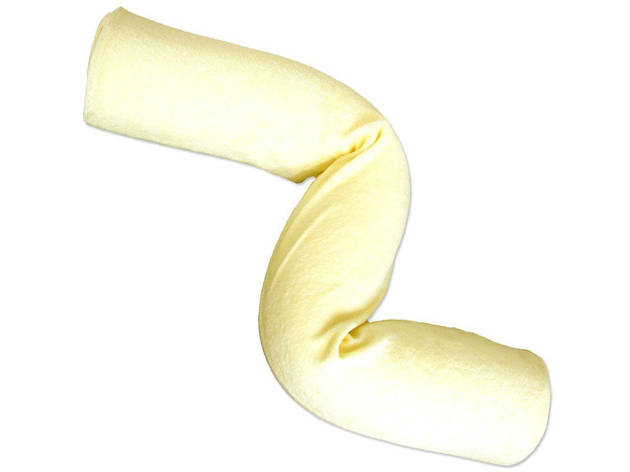 This bendy, twisty memory foam pillow is super simple and intuitive and definitely gets the jobe done. Leave it to the Home Depot.
$13.39 on homedepot.com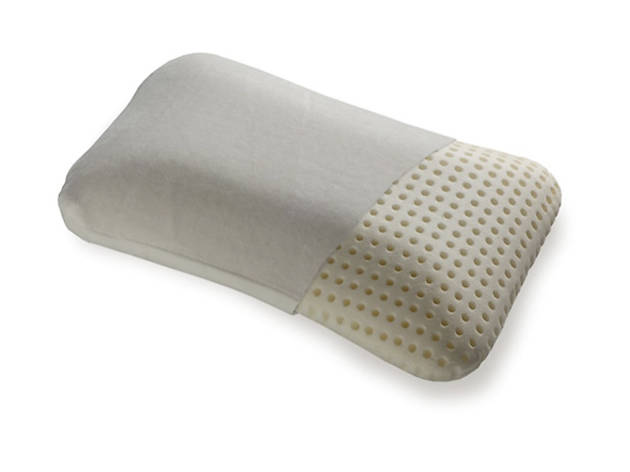 For those who prefer a version of the traditional bed pillow for travel, there's this memory foam pillow, which top-rated quality of sleep. This one's great for relieving neck pressure and is mold-resistant.
$45.74 on bestbuy.ca