The yoga mats you wish you owned
Perfect your downward dog on one of these stylish and practical yoga mats
Owning a yoga mat, even if you only use it every now and then, is an essential for your wardrobe. You can get it out at home, at the park or in the studio. You can use it for yoga, Pilates, sit-ups or even stretching after a run. And of course there are myriad features to consider: thickness, durability, density, absorbency, bacteria resistance, weight, price and so much more… If that all sounds a little overwhelming, don't worry, because we've created a roundup of the yoga mats that you should consider when trying to find 'the one'. Start scrolling now and find your perfect match.
Our roundup of yoga mat favorites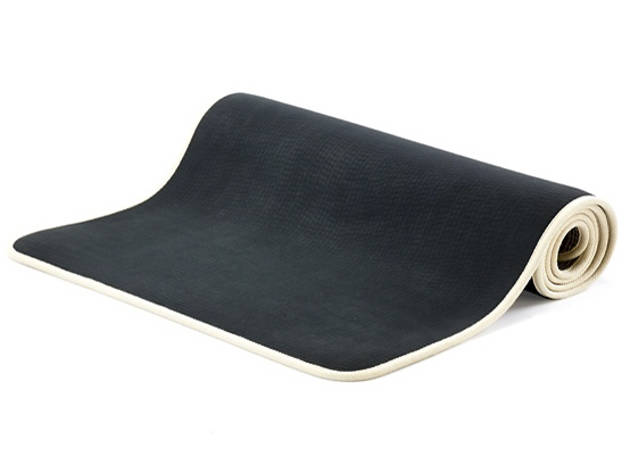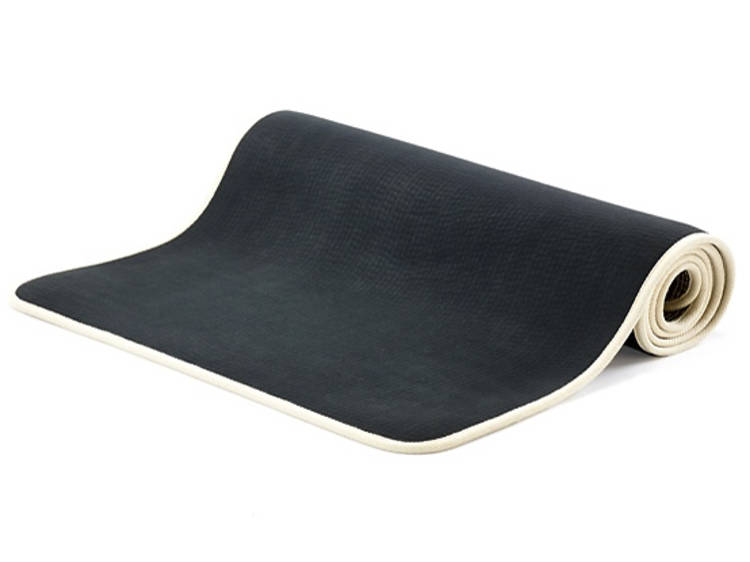 Crafted from natural rubber and jute, this Merrithew yoga mat is 5 mm thick, has a super-strong grip, and is bound by a 100% cotton perimeter.
$66.99 on target.com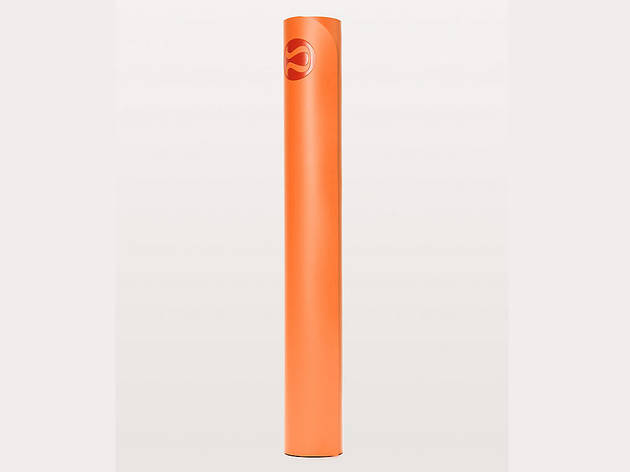 2. Flip it and reverse it
Made for all types of yoga practice, this reversible mat has one smooth side and one textured so you can pick your preference. Plus, it's made to absorb moisture so you don't have to worry about slips.
$58-$68 on lululemon.com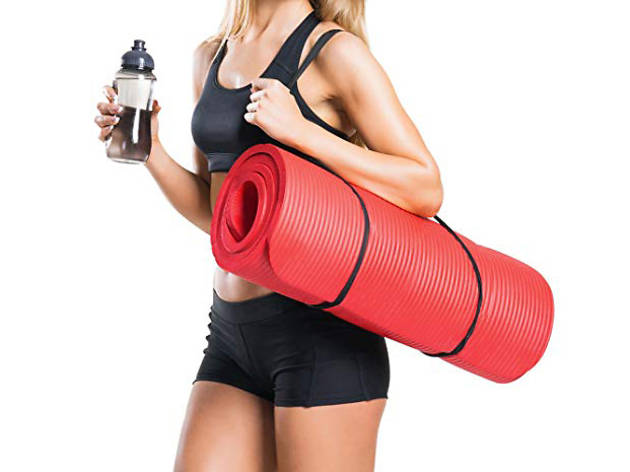 This half-inch-thick textured yoga mat is high-density, durable, and offers a great value. Its nifty carrying strap is useful for yogis on the go!
$19.99 on amazon.com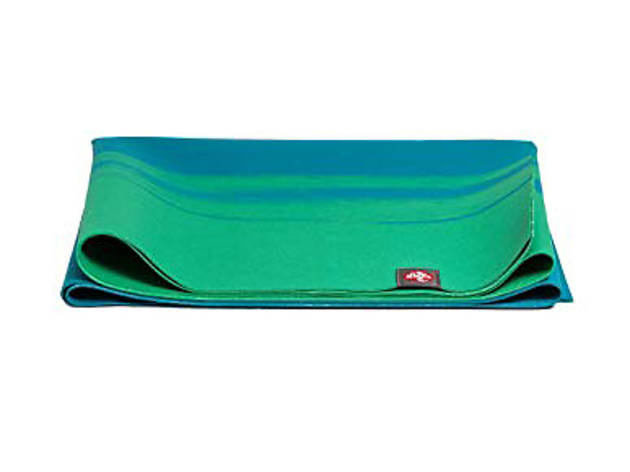 Made for traveling, this ultralight yoga mat is the easiest one on the list to pack and stow. It's thin, bacteria-resistant, has a great grip, and has a colorful flair.
$39.27 on amazon.com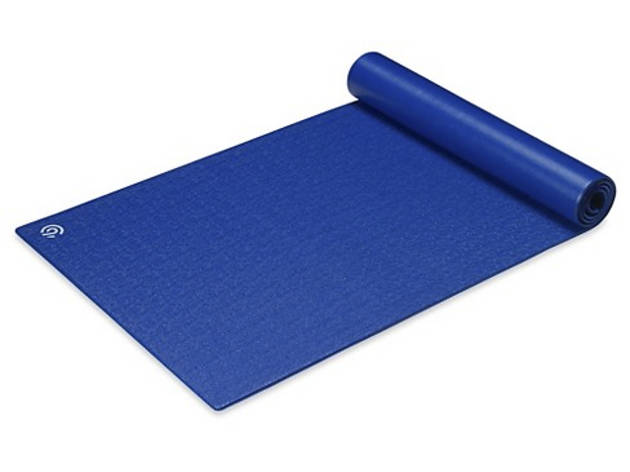 This Champion mat provides the thickness you crave while somehow remaining light and airy for easy carrying. Who can refuse that combo?
$24.99 on target.com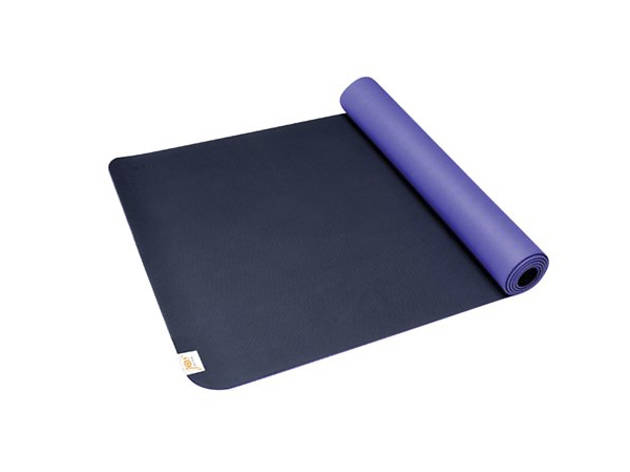 This extra-large yoga mat will give you room for your craziest positions, no doubt. It also has a cool black-on-black print and a dry-grip surface.
$74.95 on walmart.com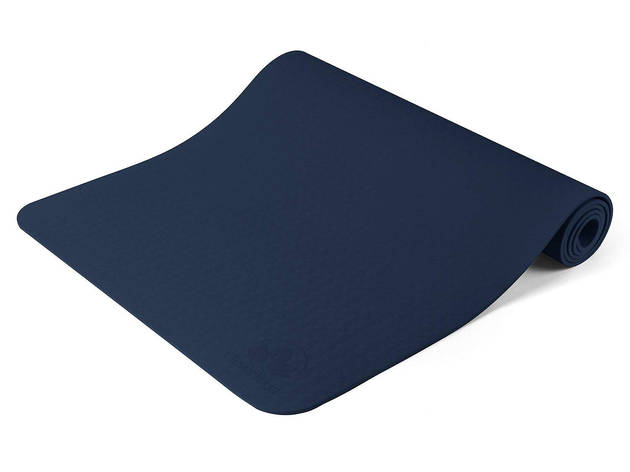 Wider than most other mats, this Clever Yoga version is a quarter-inch thick and super-dense to avoid you hurting your joints upon impact.
$26.49 on amazon.com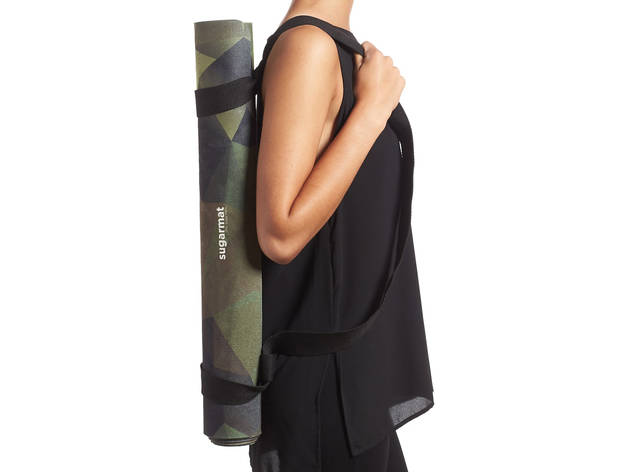 We've found the holy grail of exercise: a sueded, absorbent, non-slip, biodegradable, pretty yoga mat with a durable carrying strap.
$79 on sugarmat.com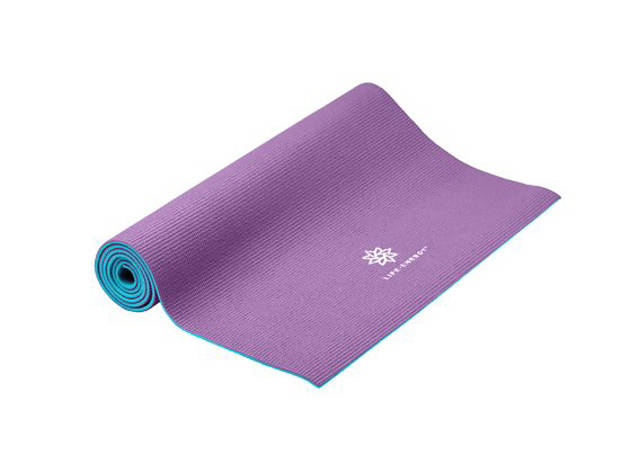 Yoga can be as accessible as any other form of exercise. This reversible, bi-color mat is pretty and features a closed-cell surface that absorbs all sorts of moisture and odors.
$14.95 on walmart.com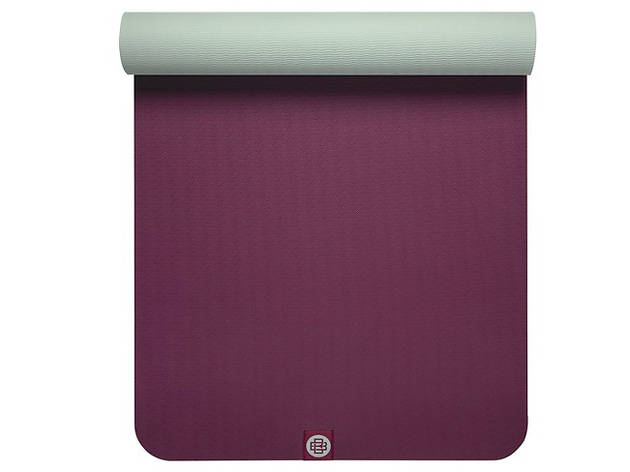 This performance mat is made from durable and eco-friendly TPE that creates a soft, non-slip surface for yoga or Pilates.
$44.99 on target.com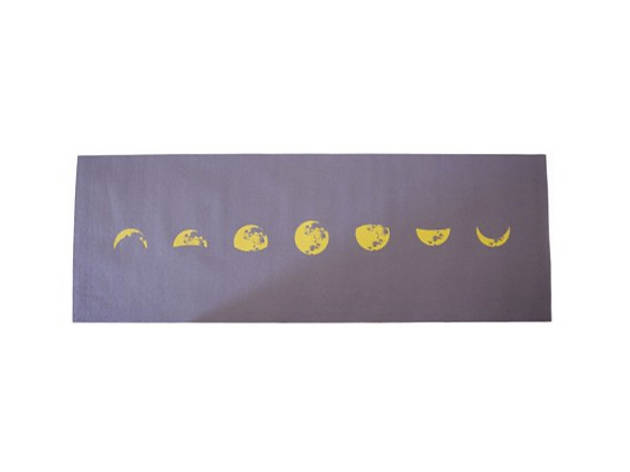 Are you guided by the phases of the moon? This pretty yoga from Hugger Mugger's Gallery Collection mat has them printed on it. Namaste.
$24.99 on jet.com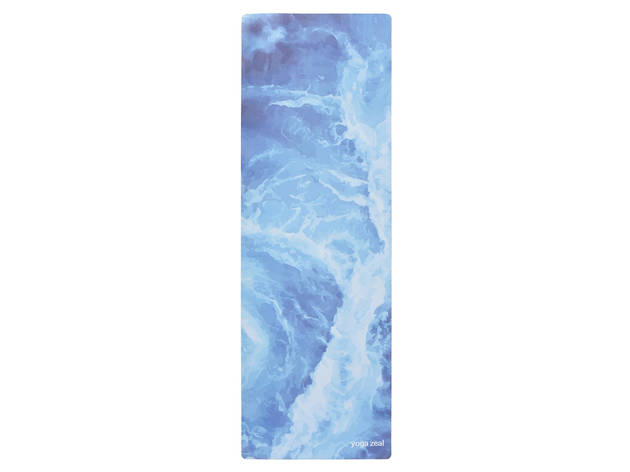 If you can't actually do yoga with a view of the ocean, at least you can take solace in the waves printed on this cushioned and versatile mat.
$78 on nordstrom.com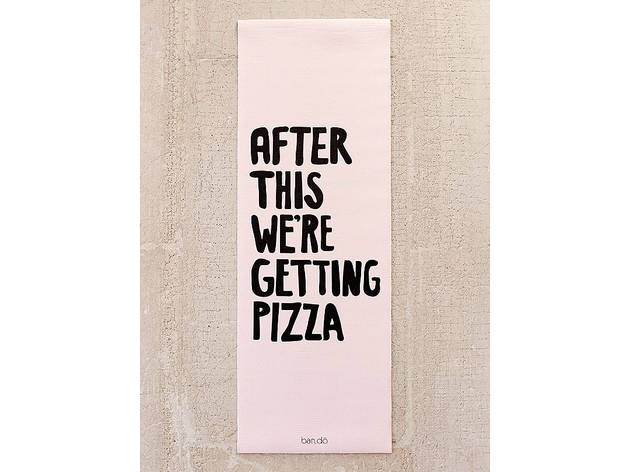 Let's be honest – you're only burning the calories so you can make up for them after. Why not have an honest slogan printed your mat?
$32 on urbanoutfitters.com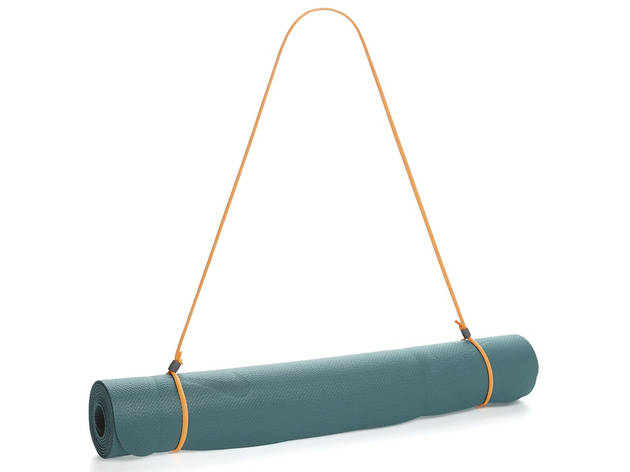 14. Learning the fundamentals
How can you resist this 3mm Nike Fundamental mat with a textured surface on both sides and contrasting orange carrying rope? If you can't, don't.
$24.59 on yogaoutlet.com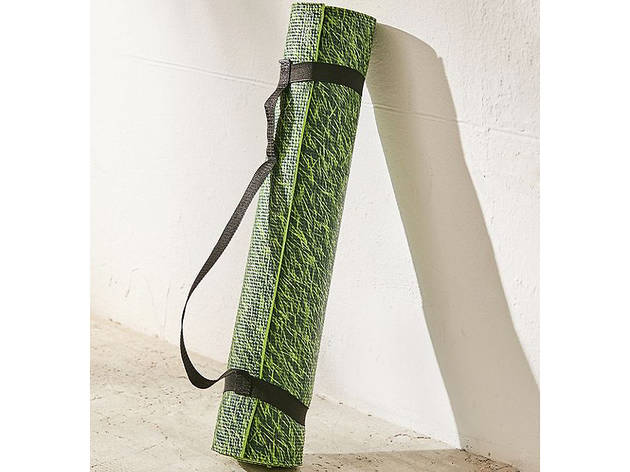 15. The green grass grows all around
Usable at home or at the studio, this green meadow-themed yoga mat has all the basics covered, stands out in a crowd, and has a great carrying harness.
$46 on urbanoutfitters.com