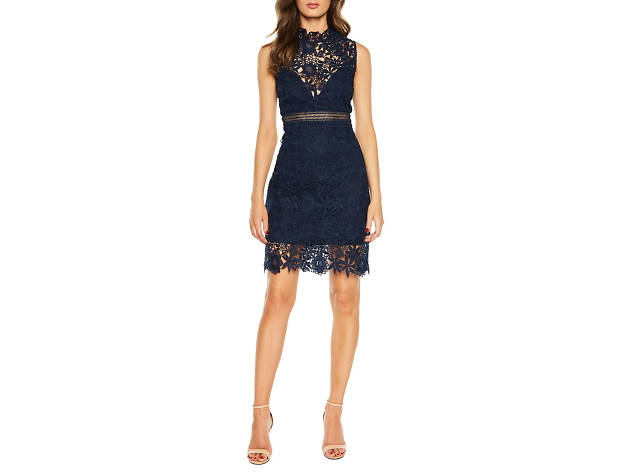 What to wear to a wedding
The ultimate style guide for attending all types of nuptials
Whether it feels like a million bucks or simply a chore, you definitely have a wedding or two coming up. Perhaps the most stressful part about being a wedding guest is deciding what to wear. From City Hall to a grand hall, the type of wedding you're headed to will have a big impact on your outfit choice. A light silk dress may be great for a destination wedding, while a traditional black tuxedo jacket is the only way to go for a local black tie affair. From high to low, we have created a list of appropriate outfit ideas that will fit both your personality and that of the party you're invited to.
Outfit ideas for any kind of wedding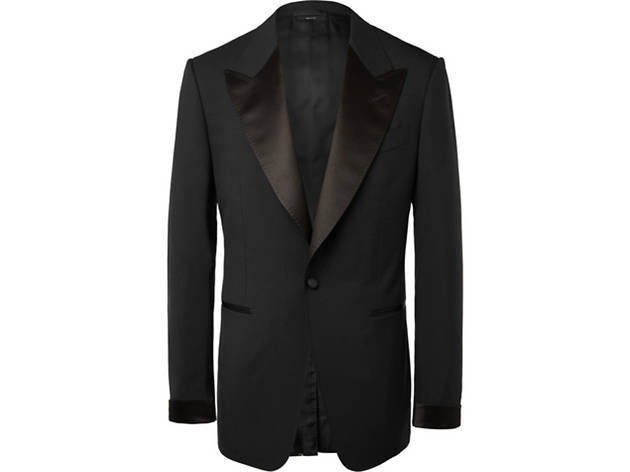 Photograph: Mr. Porter
If you're missing a classic tuxedo jacket from your luxury black-tie wardrobe, then opt for this one. It's an ultra-chic Tom Ford piece with a satin lapel and tidy profile. Cary Grant eat your heart out.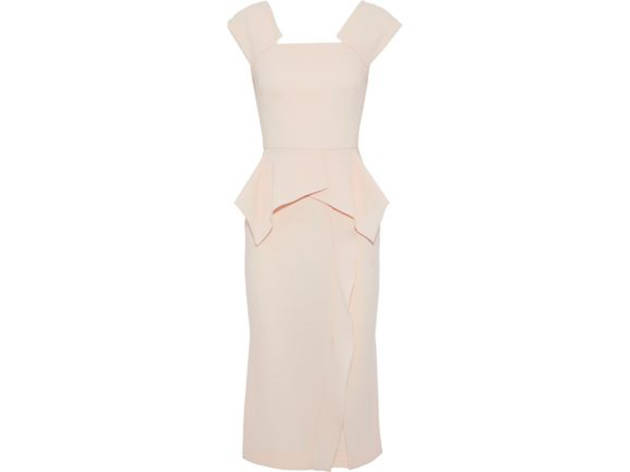 Photograph: Outnet
2. She needs some structure
A structured and sophisticated silhouette on this number is balanced out by its pale pink hue. It's appropriate for almost any type of wedding.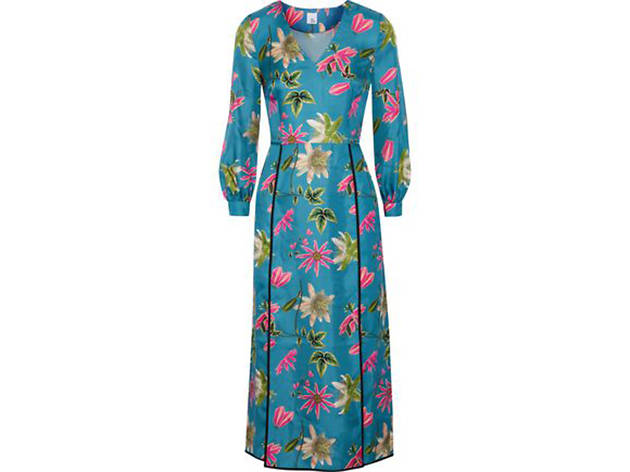 Photograph: Outnet
For an outdoor wedding in the spring or summer, try this satin tropical printed dress on for size. Its long sleeves will have you covered in any unpredicted weather.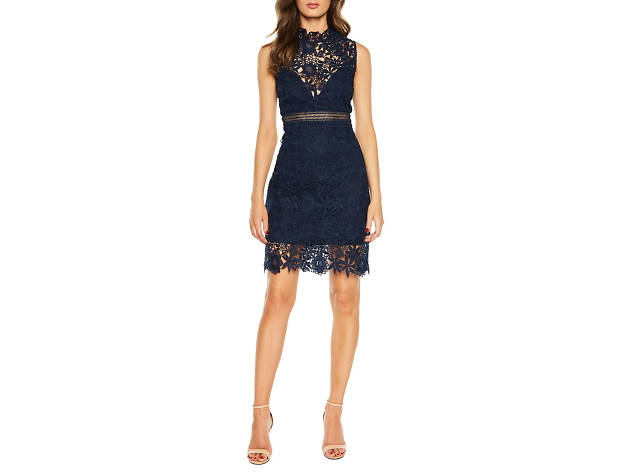 Photograph: Nordstrom
A take on the LBD, this lacy and sexy sleeveless dress emphasizes your waist and hugs you in all the right places. You'll be a star wedding guest in this one.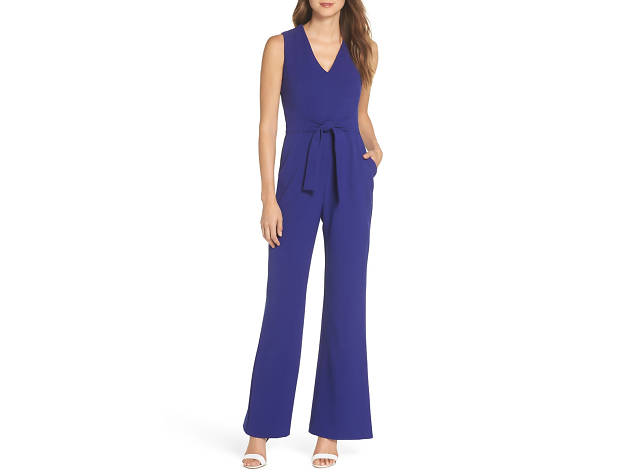 Photograph: Nordstrom
A jumpsuit is truly a versatility piece. This day-to-night crepe one from Vince Camuto can work at the office under a blazer or at a daytime wedding with some jewelry to make it pop.
Phogograph: Nordstrom
With an extra-slim fit and beautiful cut, any man will get a ton of mileage out of this Hugo Boss Italian wool suit.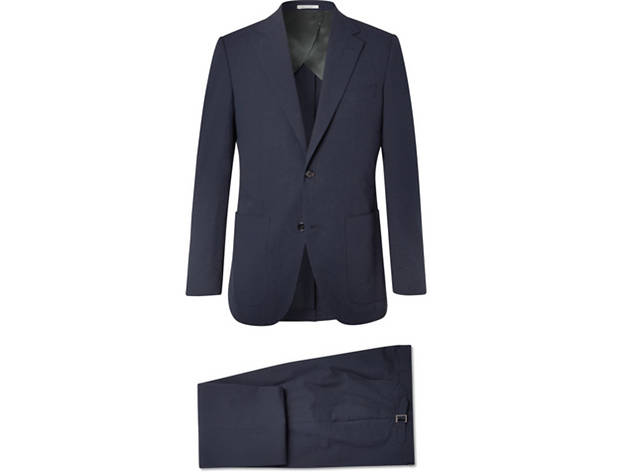 Photograph: Mr. Porter
For a New England wedding, seersucker is your best bet. This navy suit is somehow casual and chic at the same time. Off to Cape Cod you go!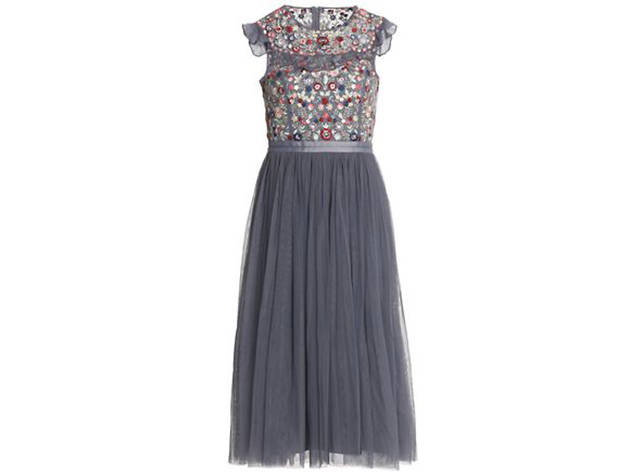 Photograph: Outnet
Get the black tie look without getting tripped up in all that fabric with this gorgeous beaded midi dress from Needle and Thread.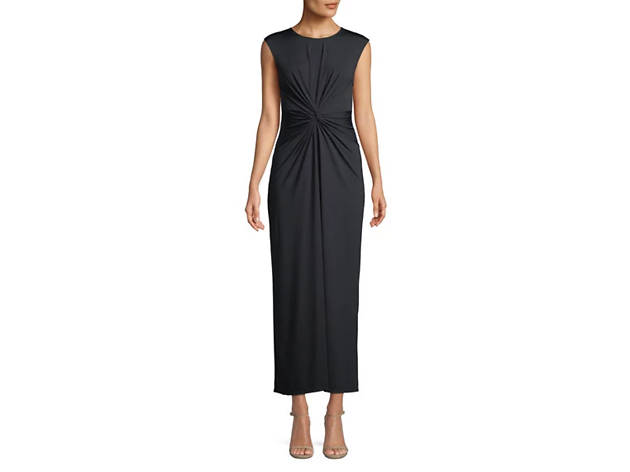 Photograph: Bergdorf Goodman
9. The not-so-little black dress
A slinky LBD by theory is the way to go if flattering versatility is your priority. This draped knot-front dress is perfect for nearly any type of party.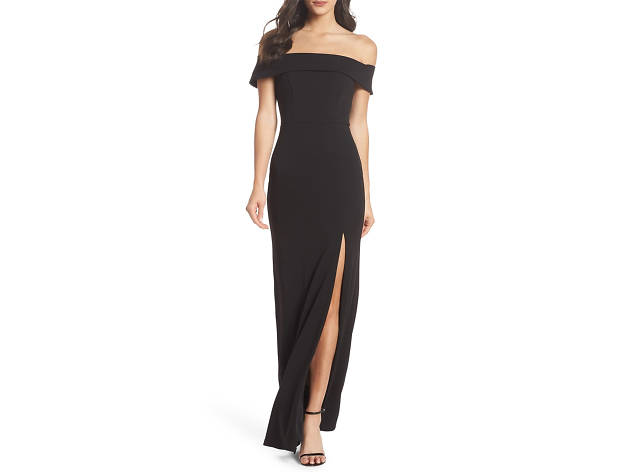 Photograph: Nordstrom
Elegant and regal, you can't go wrong in a one-shoulder gown. This black tie-worthy gown features a thigh-high slit so it'll move nicely with your body as you dance at the reception.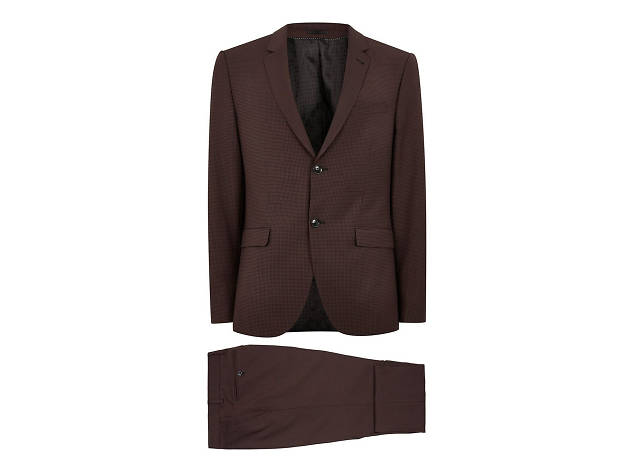 Photograph: Topman
11. The non-traditional route
For the non-conformist wedding, put on a non-conformist suit. This skinny-fit burgundy number from Topman features a small check print and will look just as good with its pieces worn separately.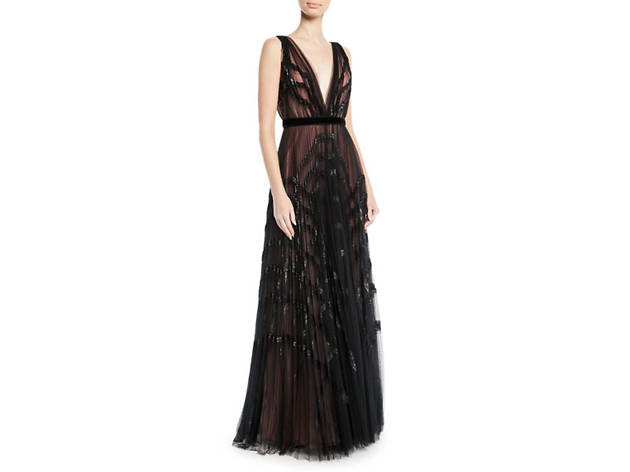 Photograph: Bergdorf Goodman
12. Money can buy you class
When black tie is not optional, go for a heavy-hitting ball gown like this stunning black embellished tulle design by J. Mendel.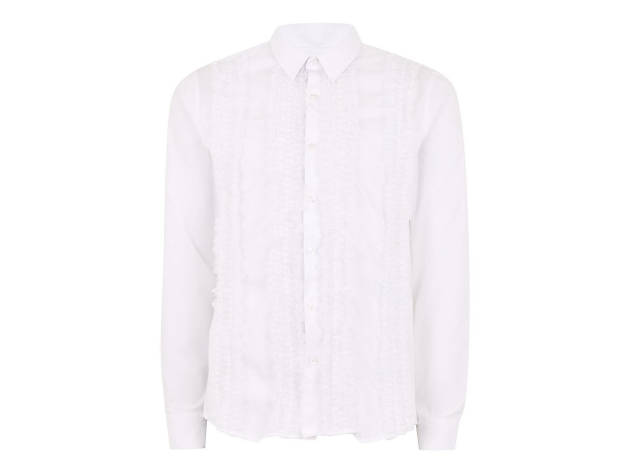 Photograph: Topman
For the very brave and fashion-forward at heart, put this frilled white shirt under a suit or tuxedo and watch the conversations spark.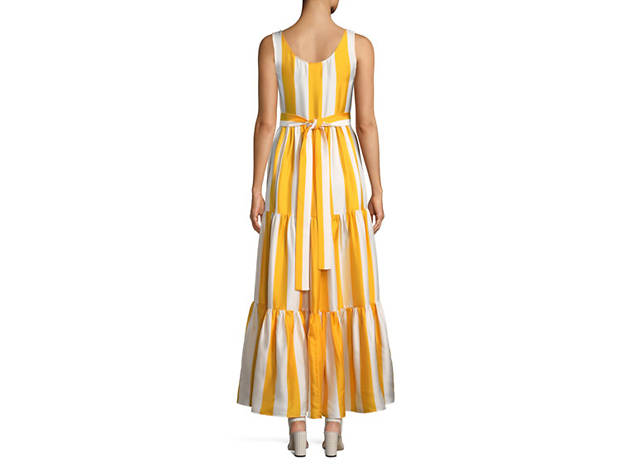 Photograph: Bergdorf Goodman
This bright and contemporary dress by Double J features trendy yellow strips and a flattering and flouncy A-line cut. Fantastically fun as a bridesmaid dress, it also has the perfect palette for a spring-time get together, so you can wear it year after year.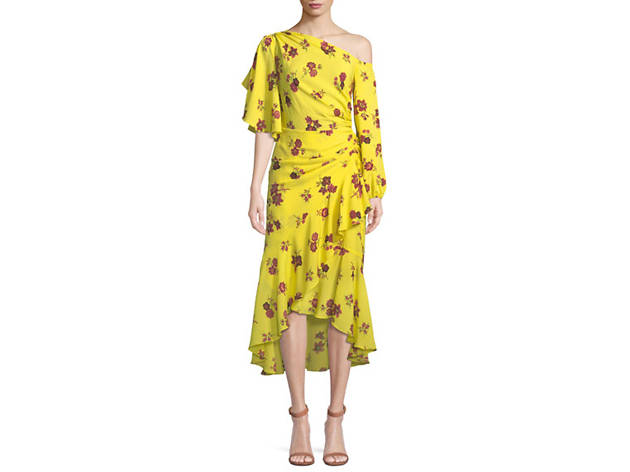 Photograph: Neiman Marcus
This unusual asymmetric and floral dress by ALC is ideal for a warm-weather wedding. Plus, it's fully lined so you won't have to fear any accidents on the dance floor.