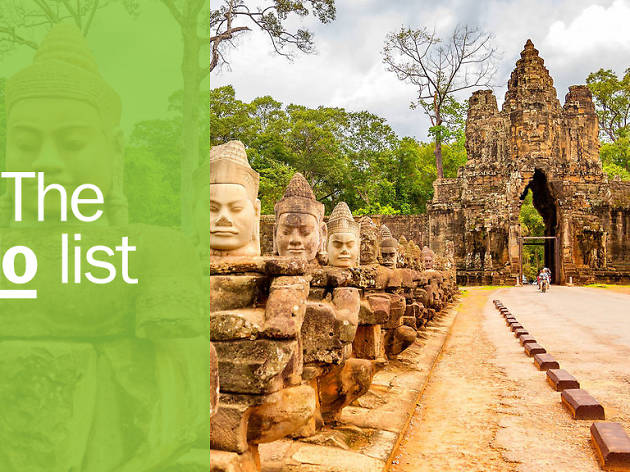 The 11 best things to do in Siem Reap
The best things to do in Siem Reap go beyond the majestic UNESCO-listed temples of Angkor
For many years, travellers have flocked to this Cambodian city to explore the majestic UNESCO-listed temples of Angkor, the former centre of the Khmer Empire which ruled from the 9th to the 15th centuries—but there are so many more things to do in Siem Reap.
These days the town is more than a gateway to Angkor: it's a destination in its own right. After a day of sightseeing, tourists and locals alike seek out rooftop cocktails, live music, design shops, tasty street eats and world-class hotels to lay their heads. You should really join them.
Done something on this list and loved it? Share it with the hashtag #TimeOutDoList and tag @TimeOutEverywhere.
Find out more about how Time Out selects the very best things to do all over the world.
Best things to do in Siem Reap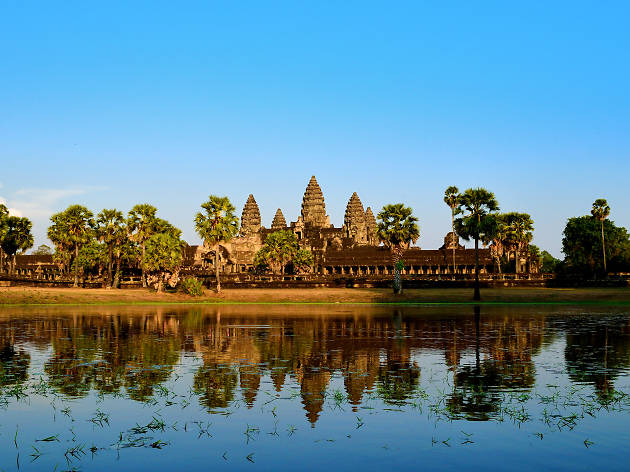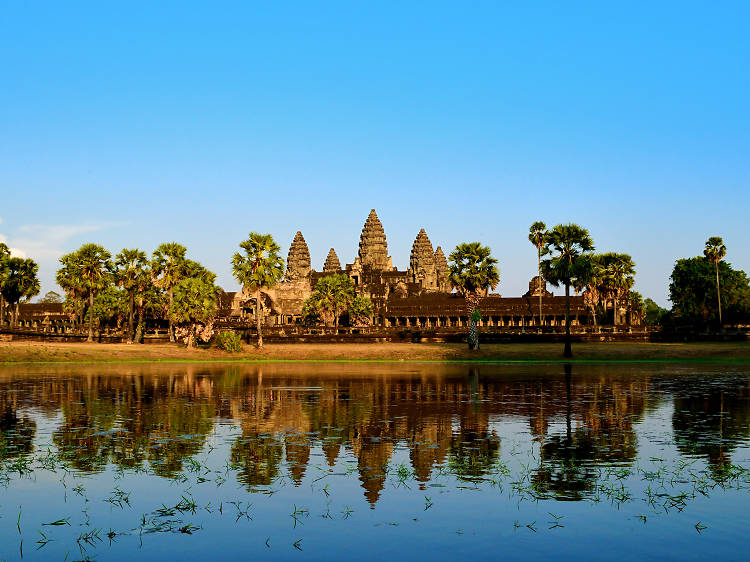 Courtesy CC/Flickr/Daniel Fernandes de Oliveira
What is it? The most iconic of Angkor's many temples, best experienced at sunrise.
Why go? The temples are the reason everyone is here, and they certainly don't disappoint. Arrive at dawn to see the ancient, towering Angkor Wat beautifully silhouetted by the rising sun before making your way across the grand moat and into this extravagantly built complex. We suggest leaving aside two to three hours to get acquainted with the largest religious site on Earth.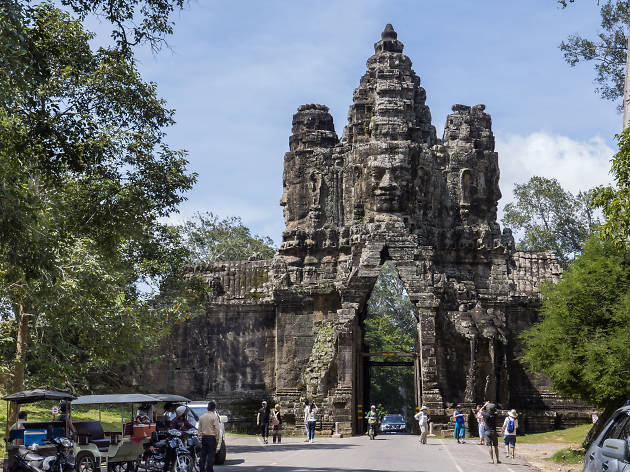 Courtesy CC/Flickr/Edgardo W. Olivera
What is it? The ancient walled capital of the Khmer empire.
Why go? Angkor Thom literally translates as 'Great City', which is hardly an exaggeration. If you are short on time and can't explore the full nine square kilometre complex, then be sure to see the highlights. Start with the many-faced Bayon Temple, which has almost 11,000 figures carved into the stone. Then, make your way to the ornate and intricately carved Elephant Terrace and Terrace of the Leper King. If you are feeling spry, then a steep yet rewarding climb to the top of Baphuon temple is well worth it.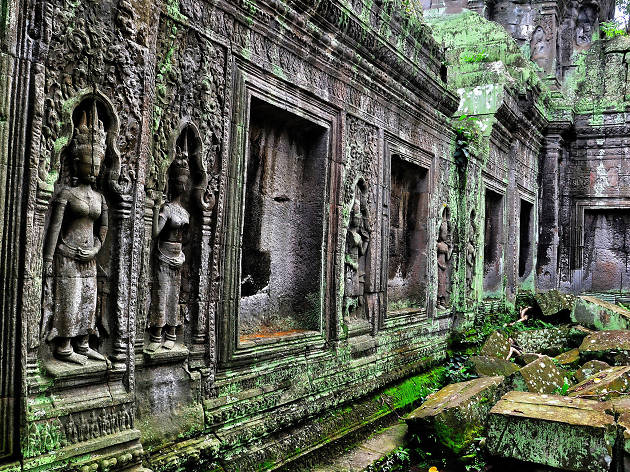 Courtesy CC/Flickr/Nicolas WEYDERT
What is it? A temple that's half-devoured by the jungle, where Angelina Jolie's 'Tomb Raider' was filmed.
Why go? While it's not unusual for temples in this area to have been swallowed up by the jungle, there is none more famous than Ta Prohm thanks to the Hollywood film 'Tomb Raider'. The popularity of the temple makes a visit here crowded yet absolutely unmissable. Tall trees snake their way through half-collapsed stone buildings, and tiny, detailed engravings will reward the sharp-eyed adventurer.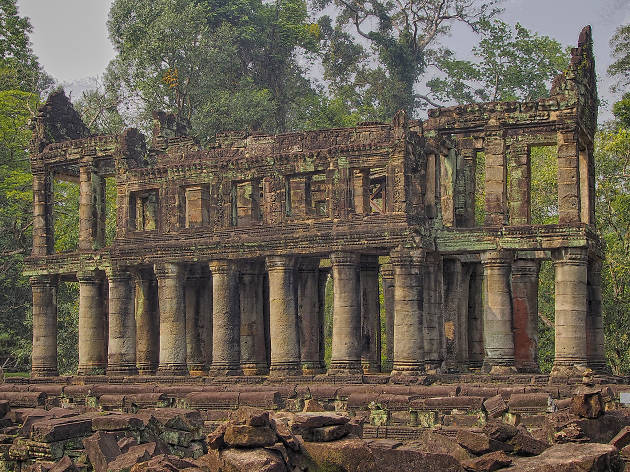 Courtesy CC/Flickr/Clay Gilliland
4. More Angkor Wat temples
What is it? An attempt to visit as many of these stone wonders as possible (it's unlikely you'll be able to see them all!).
Why go? Once you have seen some of the large sites, slow down and take your time exploring Angkor's smaller temples. Ta Som is famous for the large fig tree that has devoured its ornate eastern gate. If you loved Ta Phohm's Tomb Rader temple, Preah Khan is similar but without the crowds. Eastern Mebon is decorated with large elephant sculptures. Finally, stroll along the boardwalk that leads to the artificial island temple Neak Pean. It's not unusual to see plenty of birds and other wildlife around the perfectly calm waters, so keep an eye out.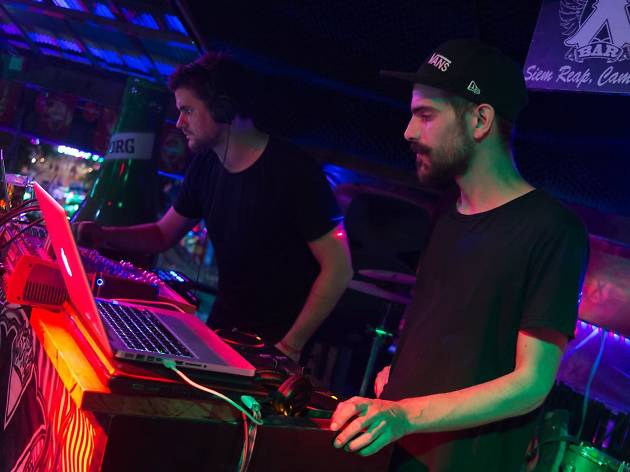 X Bar
What is it? A rooftop bar with a skateboard halfpipe and excellent beer.
Why go? Crammed with dozens of pubs, spas and restaurants, Pub Street is where every visitor to Siem Reap ends up at least once. While the thought of combining a rooftop skateboard halfpipe and cheap beer might seem like an accident waiting to happen, X Bar has been doing it well for years, and is open each night until late.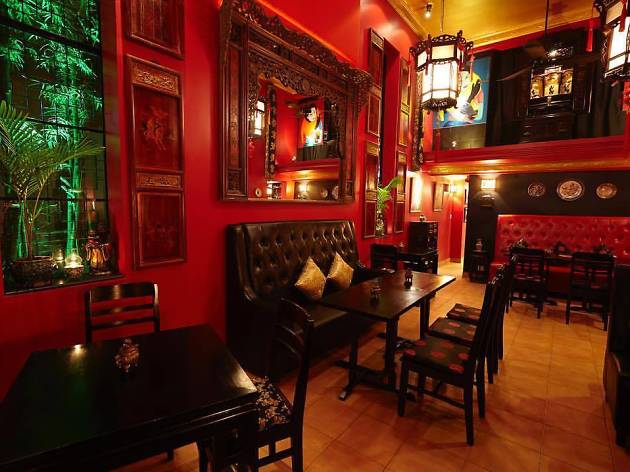 Miss Wong Cocktail Bar
What is it? A classy cocktail bar with good music and relaxed vibes.
Why go? When the unruly backpackers, blaring loudspeakers and chaotic antics of Pub Street wear your nerves thin, it might be time for a chilled-out cocktail at Miss Wong. Nestle into a dark-leather booth under the soft glow of red silk Chinese lanterns, and sip on Asian-inspired cocktails. We recommend the apricot and kaffir lime-infused gin martini, which goes very well with Miss Wong's homemade dim sum.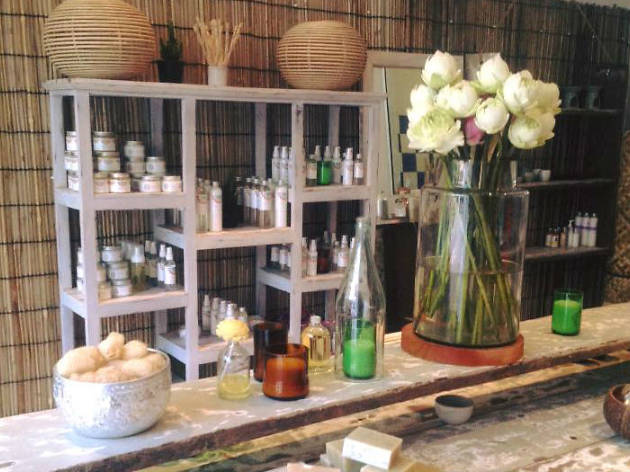 Kandal Village
What is it? The best spot for socially conscious shopping and great coffee.
Why go? A far cry from the chaotic Old Market, Kandal Village is a short street of peaceful cafés, spas and shops. After exploring the various design stores and buying some handmade mementos, we recommend unwinding at Little Red Fox Café. This Australian-owned, Cambodian-managed café prides itself for being both socially and ethically conscious, as well as brewing great coffee, cooking with locally grown food and playing rock 'n' roll.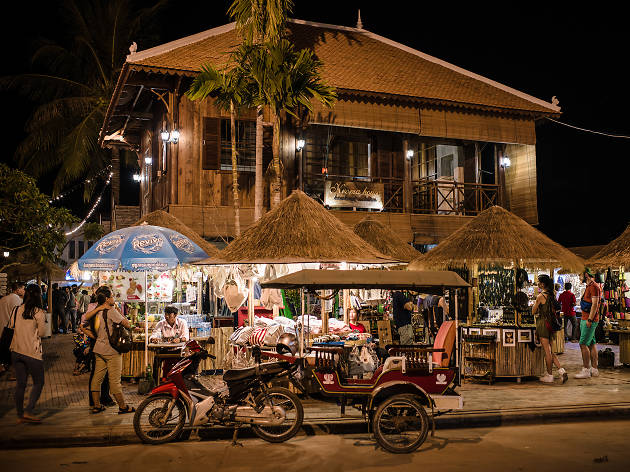 Courtesy CC/Flickr/Alan Wat
What is it? The place for cheap souvenirs and great street food.
Why go? Cambodian food may not be as widely appreciated as Thai or Vietnamese, but you might just come away with a new appreciation after trying their street food. Expect to try fresh seafood crêpes with pickled cucumber, rice paper rolls, dumplings stuffed with beef and spinach and num banh chok – a soup of rice vermicelli with coconut, fish and seasonal veggies. Feeling adventurous? All manner of creepy crawlies (including tarantulas) can be skewered and grilled live before your eyes.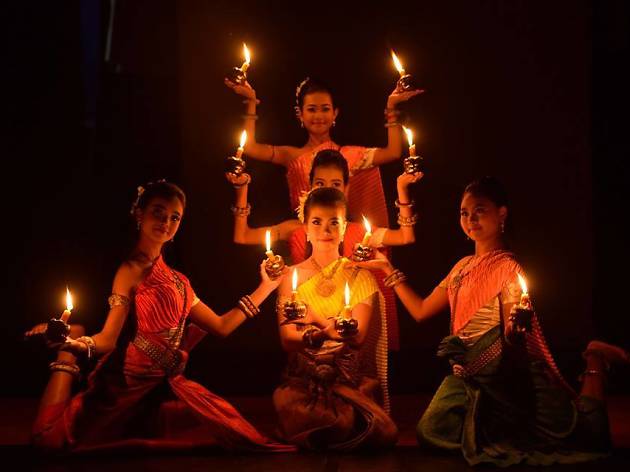 Phare Ponleu Selpak
What is it? A Cambodian circus that helps the community.
Why go? Combining traditional dance, circus arts and performance as a way to improve the lives of disadvantaged youth, Phare Ponleu Selpak is a non-profit circus that has a uniquely Cambodian voice. Nightly performances combine acrobatics, Cambodian music and stories that reflect the often tough lives of the artists. Animal-loving visitors will be happy to know that this is a human-only show.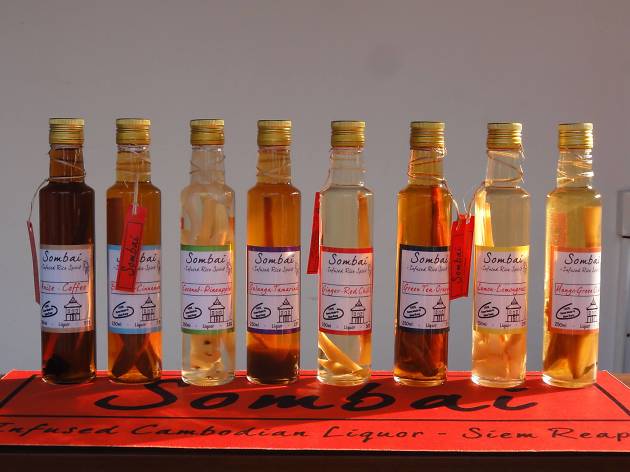 Sombai Shop
What is it? The best place to sample locally made Sraa Tram (soaked wine).
Why go? Sraa Tram is a traditional fermented rice wine liqueur infused with local flavors such as lemongrass, coffee, ginger, coconut and pineapple. It's also jokingly referred to as Cambodian rocket fuel, the reasons of which are made obvious for anyone that tries it. Sombai offers tours of their spice and fruit infusion workshops and tastings of eight different flavors. Be sure to try a cocktail – our favorite is the Siem Reap Monsoon, which includes mango and green chilli Sombai liqueur, lemongrass, sugarcane and kaffir lime.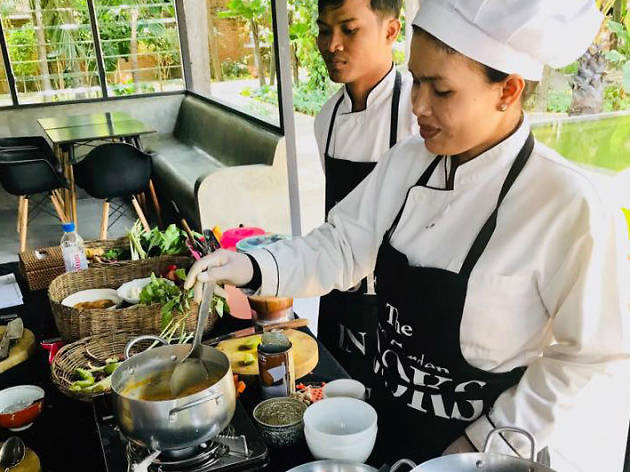 Cooks in Tuk Tuks
What is it? A Khmer cooking school where students shop for groceries at a market, then cook a traditional Khmer meal.
Why go? Learning to cook local Khmer food involves discovering the market-fresh ingredients used in each meal. That's why we recommend Cooks in Tuk Tuks, which run both cooking schools and street food tours. Your chef will join you at a local market to select unusual herbs, seasonal fruits and vegetables before guiding you in cooking up a storm back in the kitchen. Yes, you will get to eat it all as well.
Best selling Time Out Offers