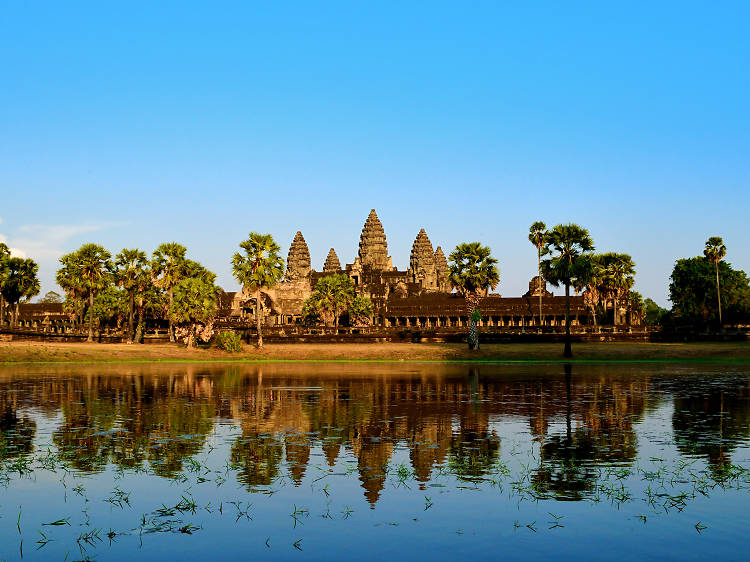 Courtesy CC/Flickr/Daniel Fernandes de Oliveira
What is it? The most iconic of Angkor's many temples, best experienced at sunrise.
Why go? The temples are the reason everyone is here, and they certainly don't disappoint. Arrive at dawn to see the ancient, towering Angkor Wat beautifully silhouetted by the rising sun before making your way across the grand moat and into this extravagantly built complex. We suggest leaving aside two to three hours to get acquainted with the largest religious site on Earth.