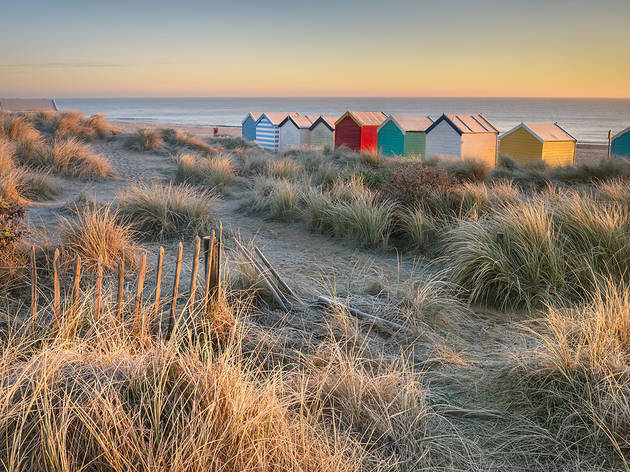 13 things to do in Southwold
Visit the Suffolk seaside town of Southwold for pastel beach huts, revered beer and a peerless pier
When you're looking for a UK escape, it's difficult to beat a trip to the Great British seaside for a day on one of the best beaches in the UK. Southwold in Suffolk ticks all the boxes. It's got arcades, minigolf, ice-cream vans and waves that look a lot warmer than they actually are. Add to that some really great places to stuff your face as well as a brewery that's been bossing it for almost 150 years, and you've got yourself a pretty ace place to escape to.
Perfect day in Southwold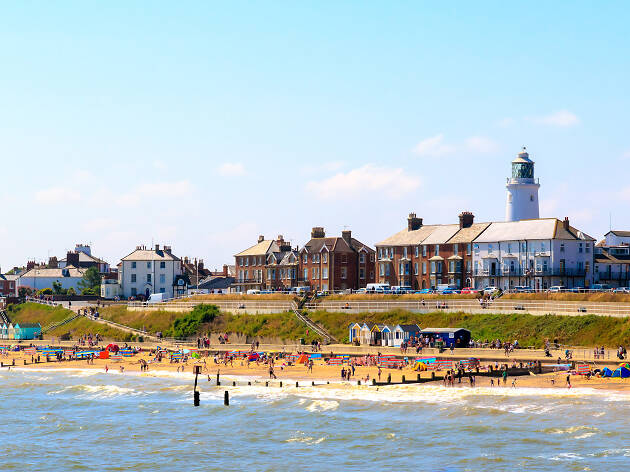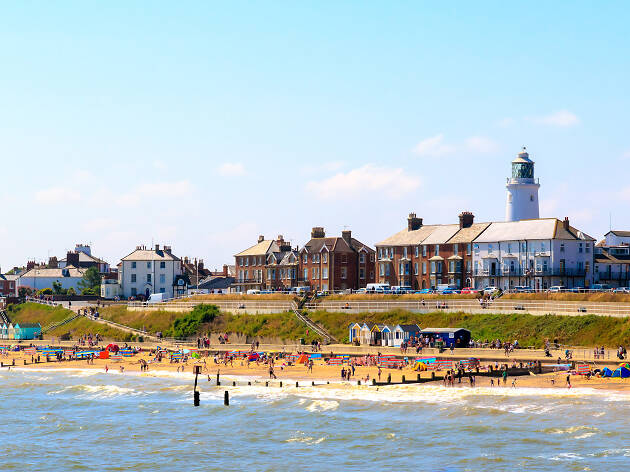 Southwold. Photograph: Shutterstock
Clamber up Southwold's working lighthouse, which surveys the coastline from its spot inland. It's open on selected days in the summer and has been guiding boats along the coast since 1887.
Photograph: Shutterstock
Southwold Pier is home to crafty shops and Tim Hunkin's eccentric Under the Pier Show: an array of funny and baffling, coin-operated, interactive machines. Afterwards, read the plaques that line the pier's edge, remembering anniversaries, childhood holidays or late loved ones. That's just the bracing sea breeze making your eyes water.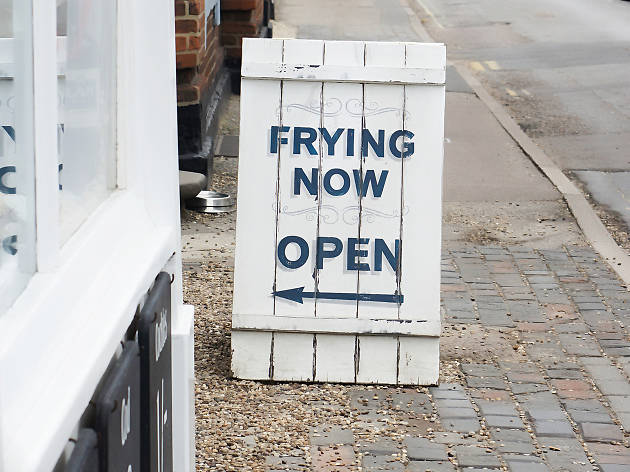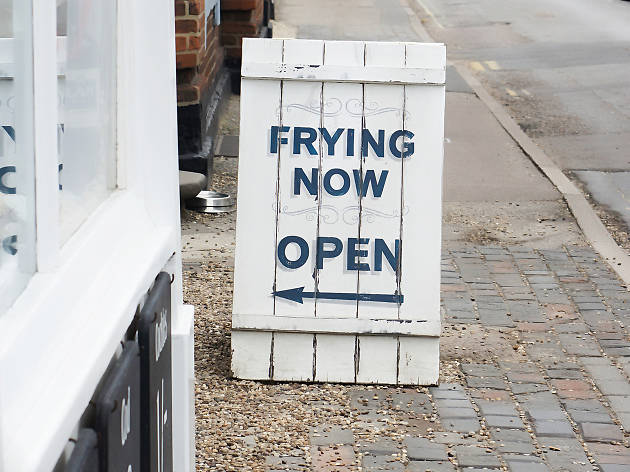 Tom Gowanlock/Shutterstock
Stay on the pier for chunky fish finger sandwiches at The Boardwalk or head into town to feast on super-fresh fish in crispy batter from Sole Bay Fish Company's The Little Fish and Chip Shop. Don't forget your wally (that's a pickled gherkin, FYI). You can sit in, but we would takeaway and head to the beach. Still peckish? Finish with a cone of chocolate gelato from Harris & James.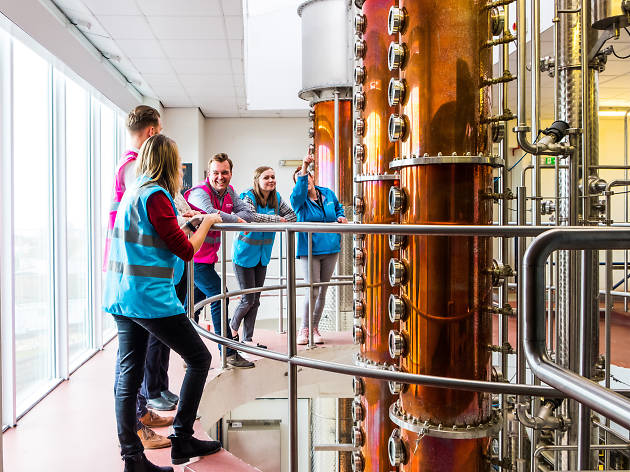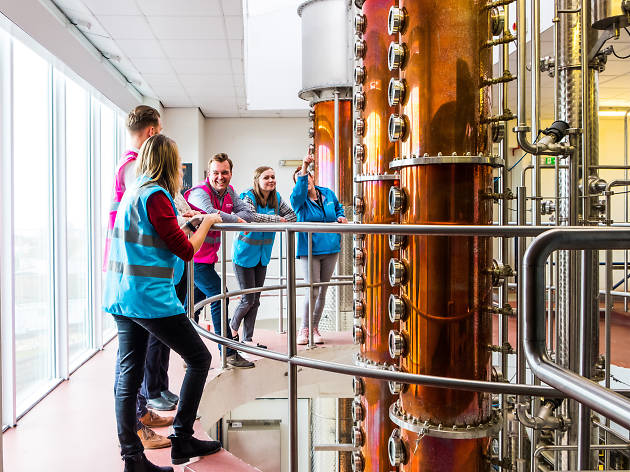 Adnams/James Bedford
Sip a pint of Adnams Mosaic or a Copper House G&T. The booze brand has been brewing in town since 1872, and is championed by all the local pubs. Sit on the pavement outside The Lord Nelson for sunny sea views or head to The Swan for tours of Adnams's brewery-cum-distillery where juniper buffs can even make their own gin.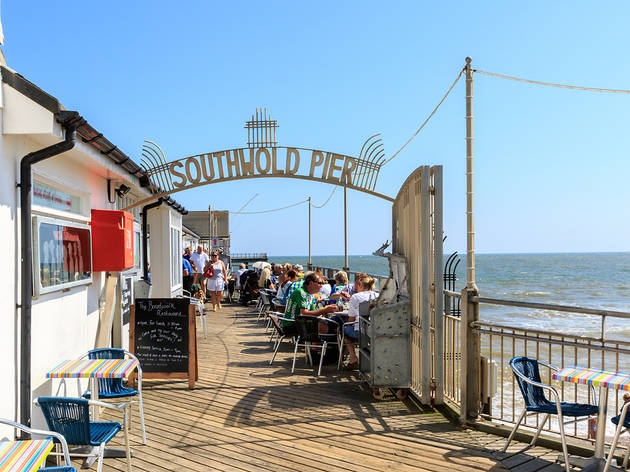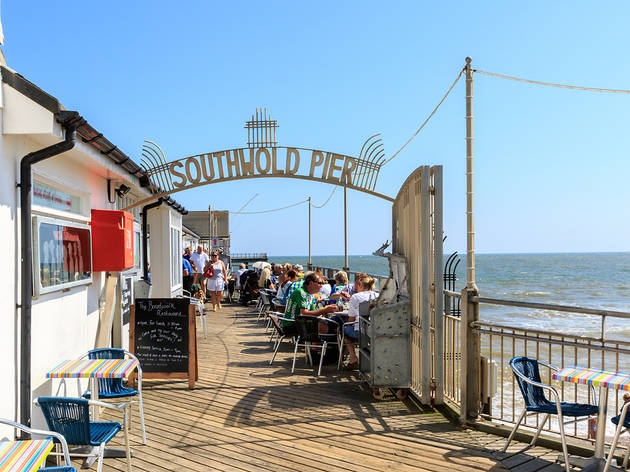 Photograph: Shutterstock
Shop for vinyl, retro knick-knacks and Pyrex plates like your nana used to have at Wow Vintage Southwold. Pick up prints and postcards from Serena Hall Gallery.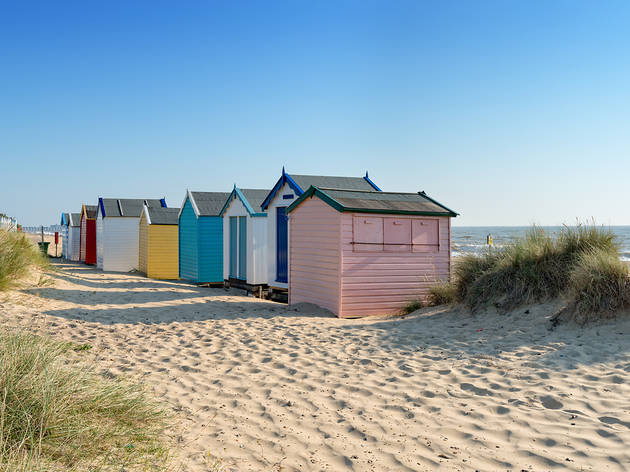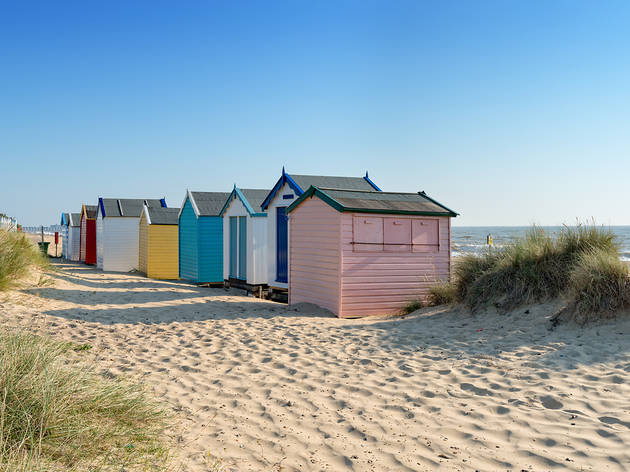 Photograph: Shutterstock
Set up camp on the sand in front of one of Southwold's pastel-painted beach huts. You can even rent one for the day, from £40, if you're feeling flush. And, of course, paddling in the (generally icy) North Sea is mandatory.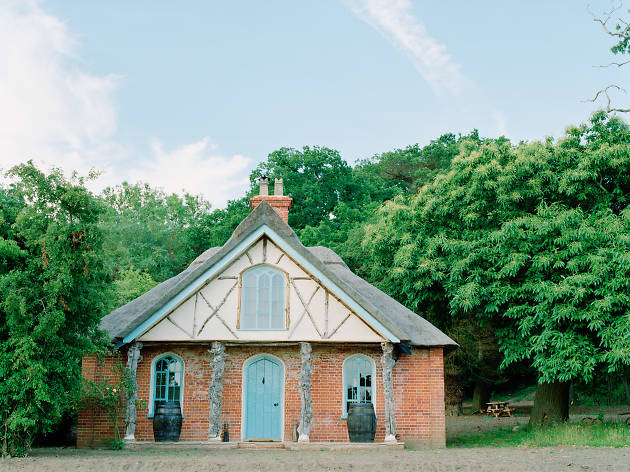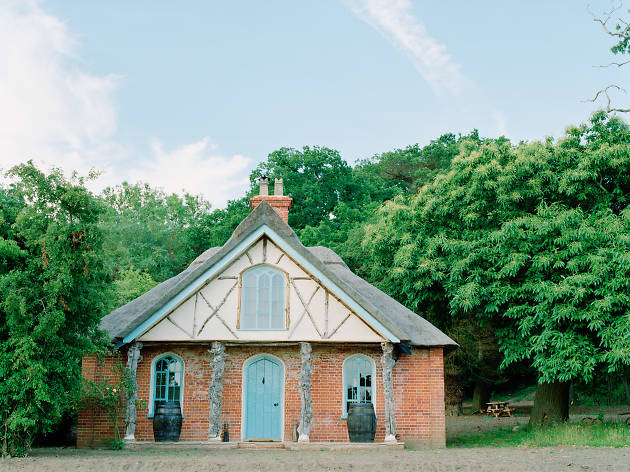 Hex Cottage
And if you stay the night, wake up here
In a complicated relationship with your phone? Escape the twenty-first century, and all the apps and unread emails that come with it, by spending an otherworldly weekend at Hex Cottage in Suffolk. It's 'Hansel and Gretel' meets digital detox, with bikes, boots, board games and a roll-top bath thrown in. There's zero electricity in this tiny, picture-perfect cottage in the woods, which equals no Netflix, no wi-fi and, after a couple of hours, no battery. Ironically, a candlelit stay here cries out for a spot of social media bragging, but swerve the urge and recharge yourself, not your phone.
Exploring more of the UK?
They're kitsch, cool and perfect for flip-flopping your way through a day of sandy fun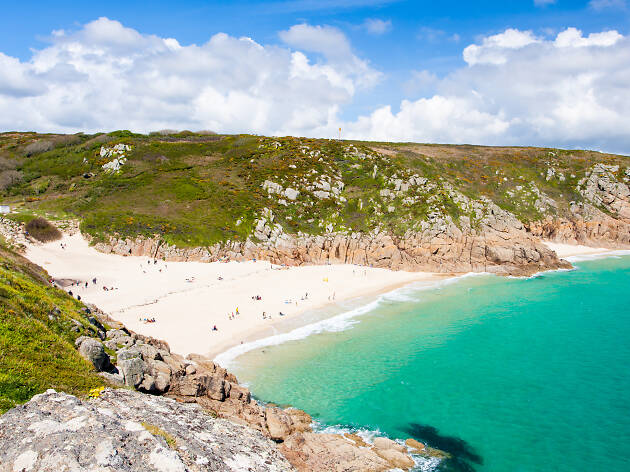 Nowhere in the UK is more than 70 miles from the sea
Best selling Time Out Offers