The top art events upcoming in Switzerland
On your marks, set, go: for art lovers in Switzerland the year starts with a bang. Take your pick from wild parties, serious talks, art for kids or quiet contemplation.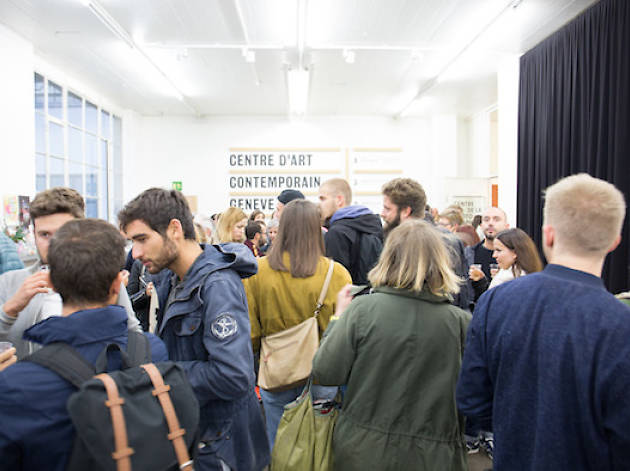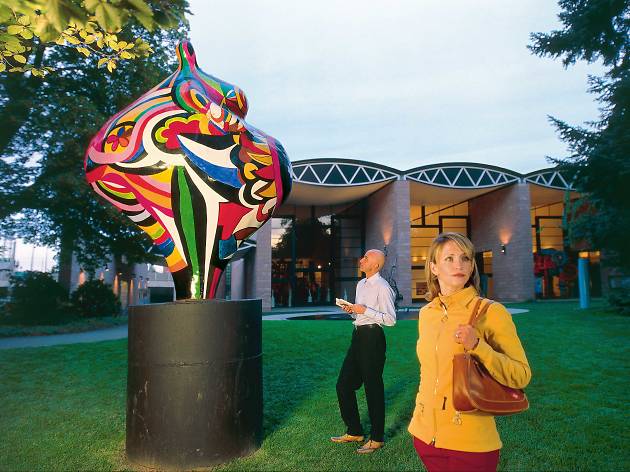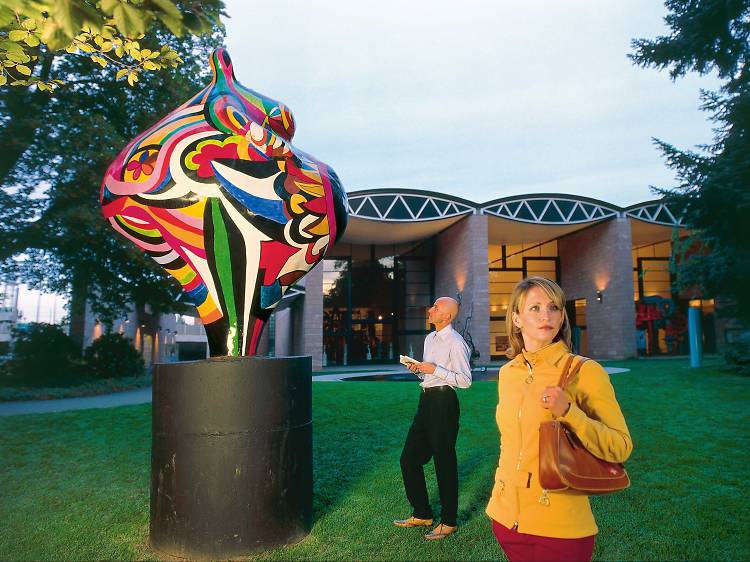 © Christof Schuerpf
Performance Christian Marclay
The breadth and diversity of Swiss performance art from 1960 to the present is being celebrated in Basel through an exceptional institutional collaboration between Museum Tinguely, Kaserne Basel, and Kunsthalle Basel. Back in 1974, Jean Tinguely blew up the Basel Carnival Committee in a performative action, so who knows how the upcoming performance by renowned artist Christian Marclay might surprise you.

Museum Tinguely, Paul-Sacher-Anlage 1, Basel.
January 26 at 7 pm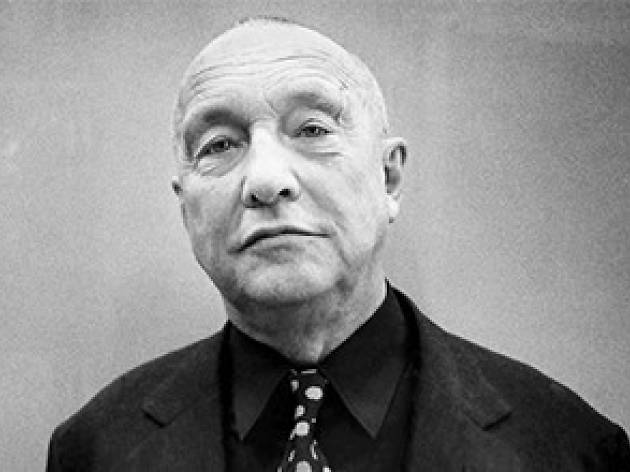 Beyeler Foundation Georg Baselitz
To mark his eightieth birthday, the Fondation Beyeler will not only be showing an extensive selection of the work of Georg Baselitz as a painter, sculptor and printmaker - the artist himself will be present for a talk about his work. Just in case you had any questions about those fracture paintings and wood sculptures.
Fondation Beyeler, Baselstrasse 101, 4125 Riehen/Basel. Jan 21 until Apr 29. Artist talk Georg Baselitz Feb 16th 6:30 pm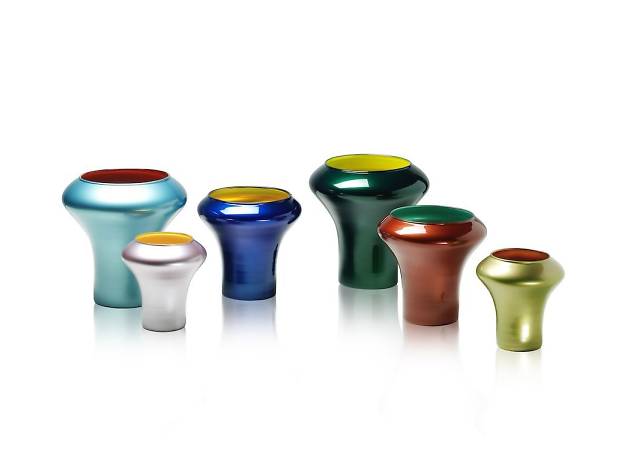 Fancy wearing your art? Head over to Sotheyb's first ever selling art and design exhibition. Snap up some art-jewelry by the edgy YSL and Lanvin alumn Elie Top,
or just oggle at the stunning selection of artists' jewels curated by Louisa
Guinness
- including pieces created by Anish Kapoor, Claude Lalanne and a rabbit necklace by Jeff Koons.
For those who want to dress their carpets and walls, there are also contemporary design pieces by multi-talented Geneva-based artist and designer Philippe Cramer ( also found at the MOMA),
not to mention works by the Yves Klein, Victor Vasarely Marcel Breuer and Willy Guhl, among other key designers of the 20
th
and 21
st
centuries. Just in time for wearing your sparkling Sunday best
at Geneva's artfair.
Sotheby's Geneva, 2, François-Diday 31 Jan 31st– 2 Feb 2nd, 10am – 6pm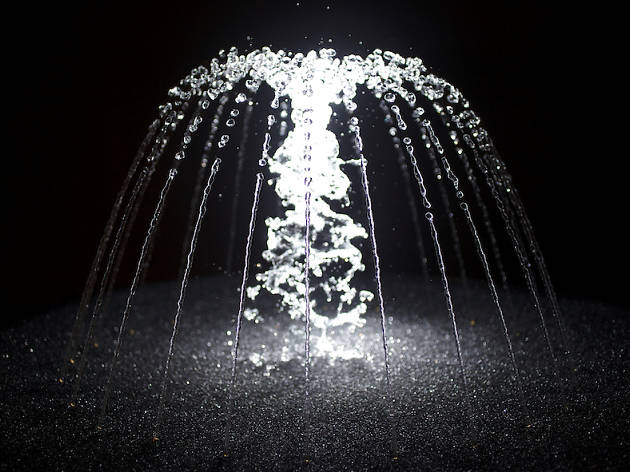 © Olafur Eliasson
Olafur Eliasson: Objects defined by activity
If you've missed his exhibition at the Tate or his waterfall at the Brooklyn Bridge, here's your chance to meet the globally acclaimed Icelandic/Danish art superstar at the opening night of his first solo show in Geneva. Wander through 16 glass works, watercolors and kinetic site-specific sculptures that will make you question your perception of light, space and time. Part of his experimental installations, the exhibition includes the slightly unsettling 'The Gaze of Versailles', whose eyes follow you around while you take in the artwork.
Espace Muraille, Place des Casemates 5, Geneva - free admission, opening Jan 23 6-8 pm, exhibition continues through April 28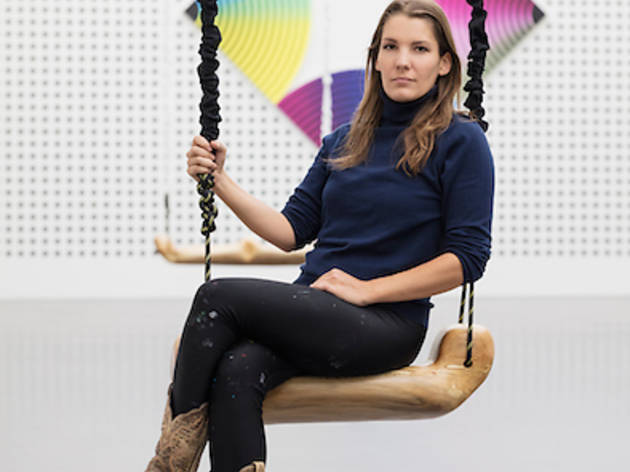 ©Gunnar Maier
E.A.T. /Engadin Art Talks
The art world equivalent of joining a small Silicon Valley gathering including Bill Gates, the Engadin Art Talks unite the most influential art and architecture thinkers in a cozy mountain setting. This year's luminaries include the iconic architect Rem Koolhaas, the Serpentine Gallery's Hans Ulrich Obrist, curator extraordinaire Bice Curiger and Swiss artworld wondergirls Claudia Comte and Mai-Thu Perret . Perfect art hobnobbing for purists. This year's theme, 'Side Country Side', addresses the artistic interpretation of landscape outside of the urban context.
Halle on the Plazzet, Zuoz, tickets here. Jan 27-28th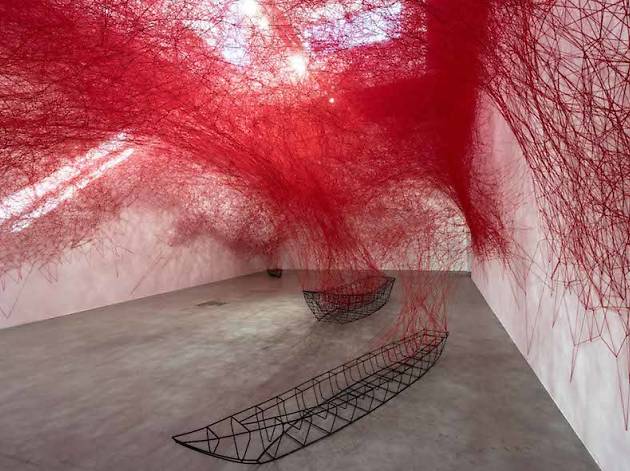 Christian Glaeser
86 galleries from 15 countries representing more than 800 artists gather in Geneva for during this select art salon. Expect contemporary and modern art, exhibitions including a Max Bill sculpture parc, oversized work by art superstars Mark Leckey and Giuseppe Penone, a design section by PAD ( Pavilion of arts and Design, Paris & London) and other illustrious guests such as London's Whitechapel Gallery. Mingle with galerists, curators and collectors hobnobbing at the Alpine Dream Bar, or head to the music performance events.
Halle 2 of Palexpo, Geneva. Tickets here or at the door. Feb 1 to Feb 4, 12- 8pm daily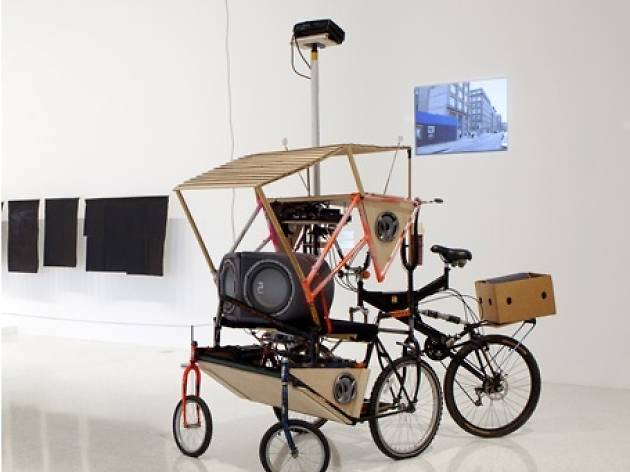 © Abraham Cruzvillegas
Abraham Cruzvillegas Autorreconstrucción: Social Tissue
The first exhibition in Switzerland by the Mexican artist Cruzvillegas investigates architecture as the expression of social conditions . His ramshackle sculptural installations made of found materials address the process of transformation, action and collaboration. The exhibition space will be transformed into an interactive workshop, so roll up your sleeves get ready to get involved.
Kunsthaus Zürich. 16 February - March 25, Tue/Fri–Sun 10am-6 p.m.Wed/Thu 10am- 8pm.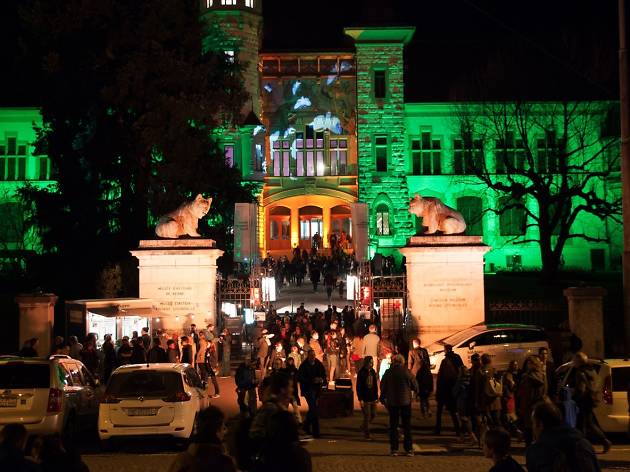 ©Nelly Rodriguez
From A ( the Alpine Museum) to Z ( for Zentrum Paul Klee) , mark your calendar for
Bern's museum
extravaganza are not just throwing open their doors until 1 am, but proposing hundreds of activities. Wander through Ferdinand Hodler landscapes and slinky Giacometti's then head to the foodtrucks, down some cocktails and take in the flying plants and fire-acrobatics at the Botanical Gardens.
Mar 16, 6pm- 1 am, children free, adults 25CHF for all museums. reduced entry after midnight.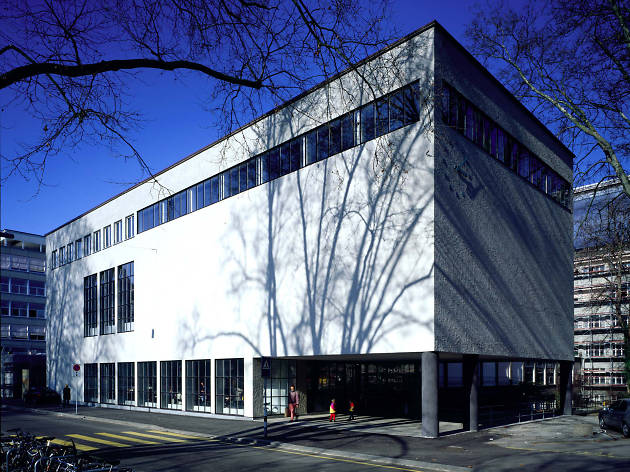 © Museum fur Gestaltung
Museum für Gestaltung 'Oïphorie: atelier oï'
To mark the opening of its refurbished main building on the Ausstellungsstrasse, the Museum is hosting two days of housewarming festivities . The opening night party with drinks and music on March 2nd will be followed by an open house day with tours and activities on March 3rd. Discover the museum's permanent collection, the Swiss Design lounge, as well as a the 'Ideales Heim' interiors exhibition. But most of all, don't miss the craftsmanship and the playful sensory installation by Swiss design agency atelier oï.
Museum für Gestaltung, Ausstellungsstrasse 60, Zurich. Opening night March 2nd 7 pm til late, open house March 3rd 10-6pm
Find more great art and culture in Switzerland