Interview: Nadja Schildknecht
Time Out talks with Nadja Schildknecht, managing director of the Zurich Film Festival.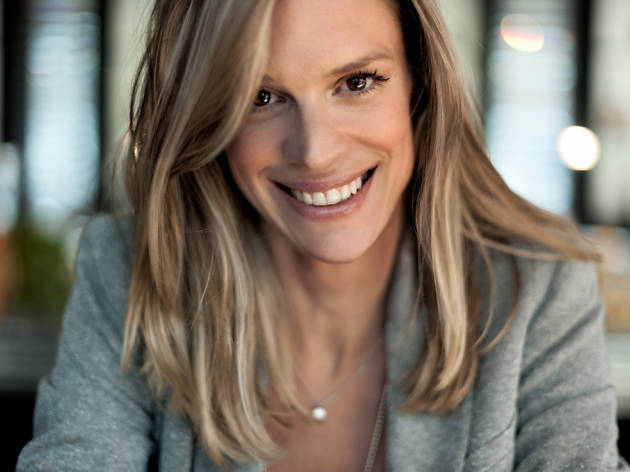 Nadja Schildknecht couldn't have been better placed to co-found the Zurich Film Festival (ZFF). By 2004, when she and Karl Spoerri devised the glamorous annual event, she already had successful careers as an international model (she worked for brands including Armani) and TV presenter ("Ahead" on MTV and "Supermodel" on 3+) behind her. Alongside the long hours Nadja pours into the ZFF, she also has a son with Urs Rohner (Chairman of the board of directors at Credit Suisse). In conversation with Time Out, the Swiss ex-model reveals how she separates work and private life, and how she has made the festival such a success.
After a successful career in fashion, why did you decide to move into the world of film? Did your experience as a model help with the transition?
I didn't actually plan to move into the film industry. It was all a coincidence, really. I was involved in organising what started as a film night for young people –an event that attracted 3,000 visitors. My career as an international model proved very useful when it came to organising the Zurich Film Festival (which launched in 2005), because it taught me to stand on my own two feet. I wasn't always independent as a model, but the work instilled in me a sense of entrepreneurship. Other character traits that always help me with the festival are a passion for the job and empathy.
Over the past 10 years, you and Karl Spoerri have organised what has always turned out to be a successful festival. How do you share the work?
Between us, Karl and I do almost all the festival organisation – from signing tickets to accrediting international bookings. I devise lots of PR ideas, while Karl is responsible for artistic direction. It requires year-round work and attention. Across the 11 days of the festival itself, we hold more than 125 events. I once attended 14 customer events in one day. It is nice to have a partner to share the work with. If I learnt one thing as an international model, it is that events are all about the people.
How important are business partnerships to the success of the festival?
It is extremely important to receive this kind of support. Renewed customer events with brands such as IWC, Credit Suisse and Lindt show that we are continuing to generate great interest. However, it is not enough to donate tickets to sponsors. Sponsoring is more about 'return of investment'. We work meticulously to ensure that we are also giving something worthwhile back. We and our partners do our best to ensure an international festival that also integrates producers scheduled in at short notice.
Do you ever have chance to enjoy the festival yourself?
Only very briefly! Sometimes, on the last day of the festival, I get a bit of respite. I'm always relieved if I have seen only happy faces and that there have been no serious incidents. It is always humbling to see visitors having a good time, and especially to see young people cheering for their idols.
Do you host the stars who come to Zurich?
I attend a lot of the festivities, including the smaller drinks parties and dinners, so that I can thank customers and friends. We have hundreds of employees to look after guests including stars like John Malkovitch, who arive last minute. Other staff are there to help guests get from A to B.
How do you balance such a hectic job with family life?
I try to strike a good balance, but during the summer months I have to spend long days in the office. However, I like to enjoy family time as much as I can. Rather than watching a film, we spend relaxed evenings together and enjoy a good meal. We're all different when it comes to making ourselves feel good, and we have to find out what works for us. For me, there is lot to be gained from homely surroundings.
Miky Merz
Find out more about the Zurich Film Festival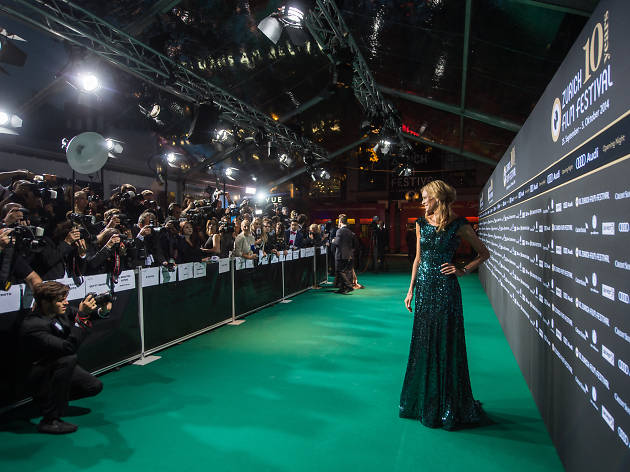 Zurich Film Festival (ZFF), now in its 11th year, is a well-respected fixture of the internatonal film festival circuit. The 11-day festival attracts some big names and around 80,000 attendees to its premieres, screenings, galas and red carpet events.