Make a Grand getaway to the five-star Victoria-Jungfrau this spring
Take up our special reader offer to enjoy iconic scenery, peerless hospitality, and one of Switzerland's most beautiful spas at Interlaken's Victoria-Jungfrau Grand Hotel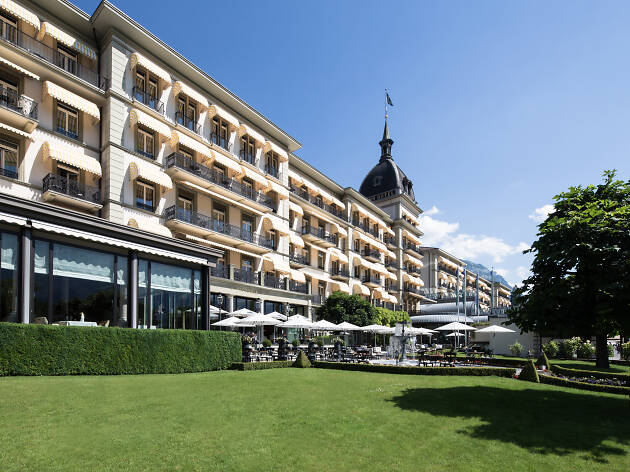 1/6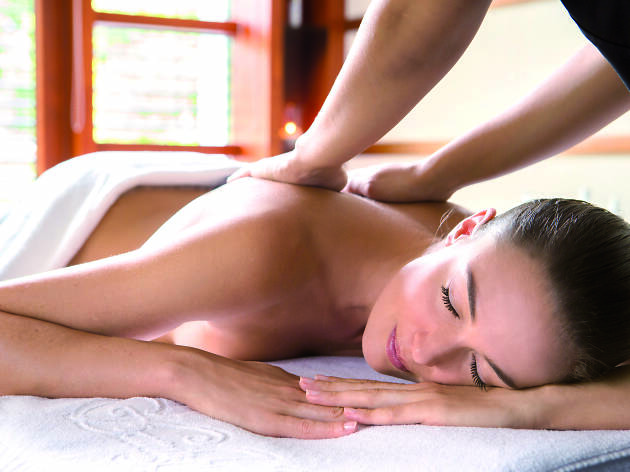 2/6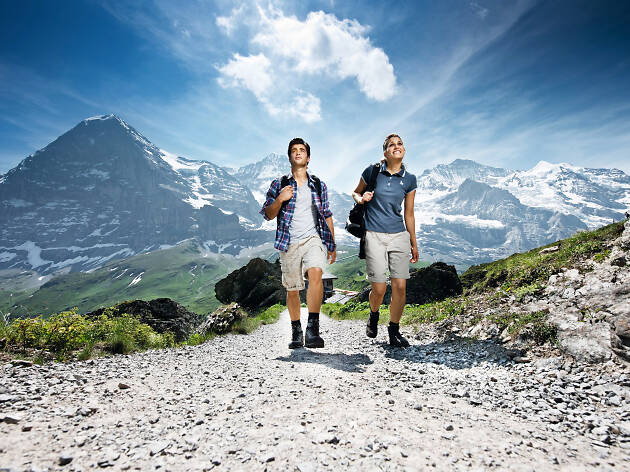 3/6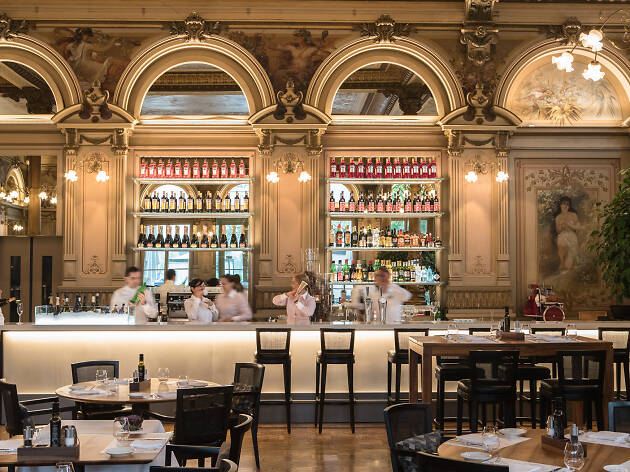 4/6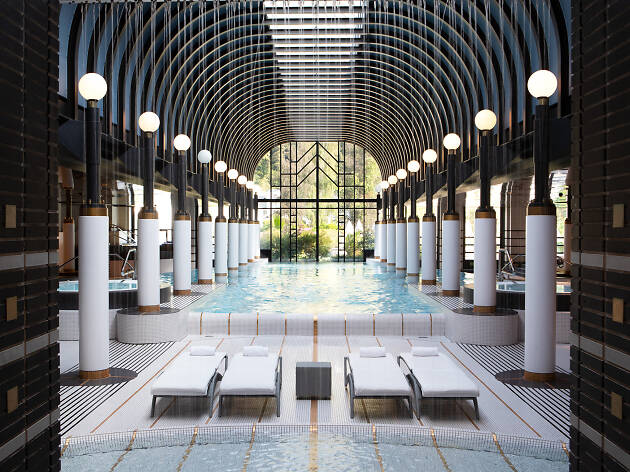 5/6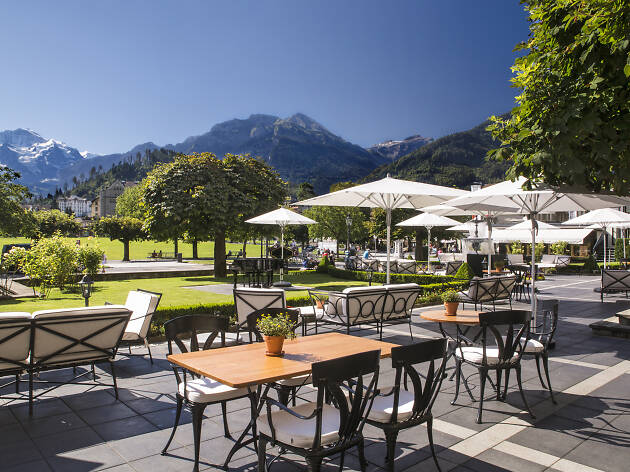 6/6
Stefano Candito
VJC, Victoria Jungfrau
Interlaken is a town dominated by three towering peaks – the Eiger, Mönch and Jungfrau – two beautiful lakes, Lake Thun and Lake Brienz, and one superb hotel – the Victoria-Jungfrau Grand Hotel & Spa. Home to one of the most beautiful spas in all of Switzerland and ideally situated for exploring the surrounding Bernese Highlands, this luxury five-star oasis is the perfect place to enjoy a spring getaway with your partner or family. Read on to discover what to enjoy on your stay and to take advantage of a special reader offer.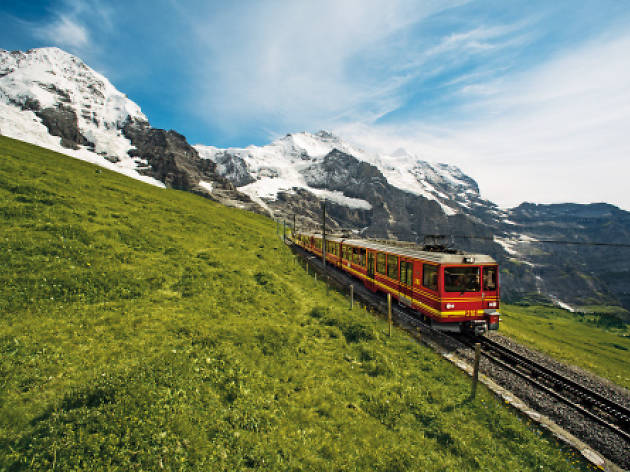 © Marcus Gyger
Reach 'the top of Europe'
Start by taking the train up 3,454m to the viewing platform on the Jungfraujoch for a panorama that takes your breath away. A majestic backdrop of ice, snow and rock stretches as far as you can see. Not for nothing is this spot known as 'the top of Europe'. Afterwards, head down into the Ice Palace to discover a frozen world of incredible ice sculptures.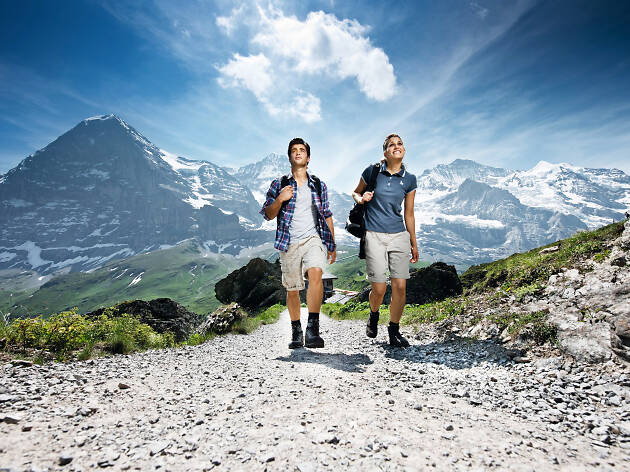 Want to stretch your legs? Try taking one of the area's wonderful hiking trails. From Kleine Scheidegg, you can follow the two-hour route through Alpine pastures and forests to the enchanting village of Wengen, along the way soaking up glorious views of the Eiger, Mönch, Jungfrau and Lauberhorn. A bit further out, don't miss the village of Grindelwald: nothing to do with Harry Potter, everything to do with picture-perfect Alpine charm.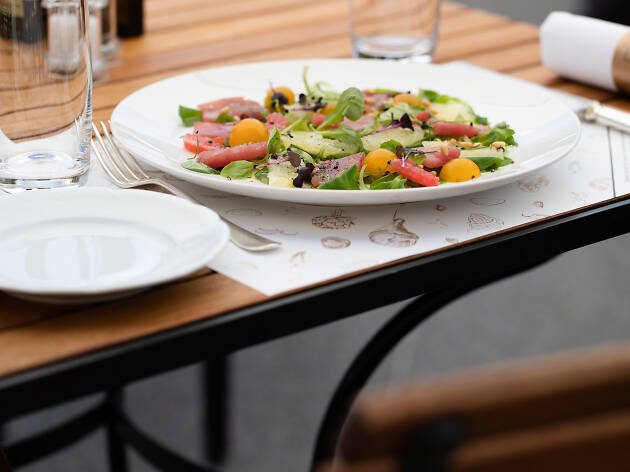 Back in Interlaken, head for dinner at the Victoria-Jungfrau's Ristorante e Pizzeria Sapori, a place of fresh spices, fine oils and choice produce, all prepared, in true Italian style, to retain their character. Tuck into mouthwatering antipasti such as bruschette vari gusti, subtle creations such as veal escalope with lime sauce, and classic pasta dishes. You can also watch the pizzaiolo make your favourite pizza right before your eyes.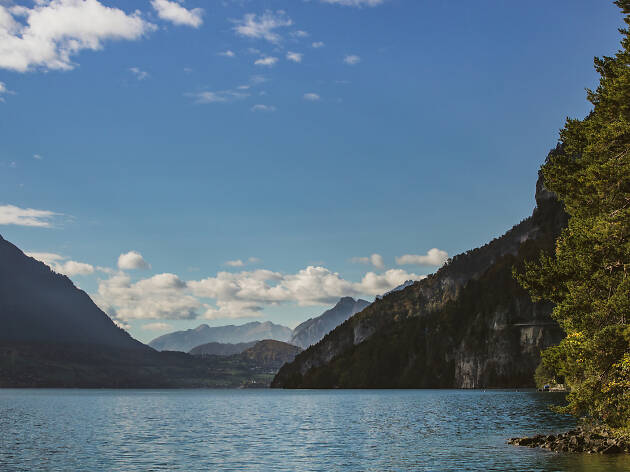 www.tinasturzenegger.com
With two lakes to explore, watery fun is never far away in Interlaken. Continue your break with a cruise on Lake Thun or Brienz: there are tourists trips on both, including paddle steamer voyages, castle tours and fine-dining options. Really want to make a splash? Dive into Lake Thun for a swim, or try stand-up paddle-boarding.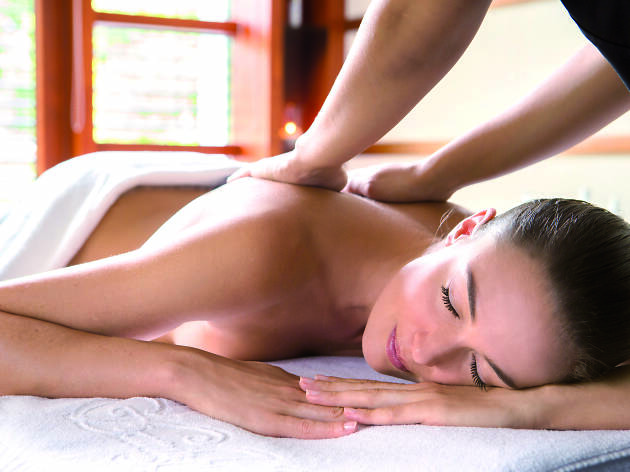 Finally, if there's one thing you mustn't leave the Victoria-Jungfrau without doing, it's paying a visit to the luxury Spa Nescens. This beautiful 5,500 m² space offers an outstanding range of options to restore you to your best, including a sauna complex, steam baths, massages, beauty treatments, gym and a huge, exquisitely designed pool area. A grand finale to a Grand stay.
Book your stay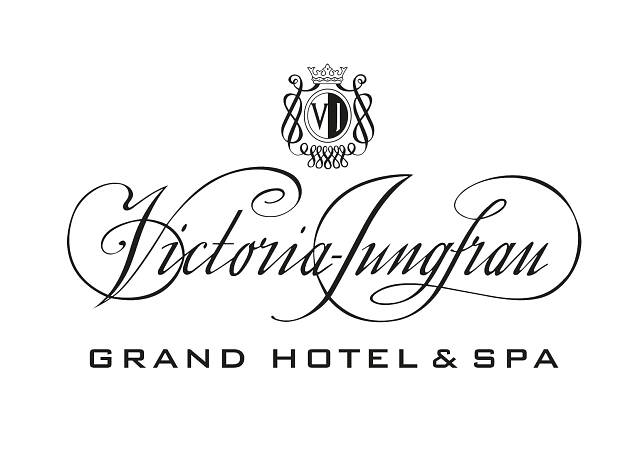 Enjoy a Top of Europe Package at the five-star Victoria-Jungfrau Grand Hotel & Spa, Interlaken – including two nights with breakfast in a Deluxe Junior Suite Club with views of the Jungfrau, access to the Spa Nescens, one evening dinner at the Ristorante e Pizzeria Sapori, free WLAN, and Club Benefits train tickets for each guest to the Jungfraujoch from Interlaken Ost station – for only CHF778 per person (promocode TOJU).
What's more, for just CHF928 per person (promocode JUWEL), readers can enjoy all the same benefits with a Nescens signature treatment in the Spa Nescens thrown in as well (offer for adults only).
To book your break, call us on +41 (0)33 828 26 10 or head to www.victoria-jungfrau.ch/en and enter your promocode in the IATA field. Bookable Apr-Jun 2019 and Sep-Dec 2019.