The best shopping in Switzerland
Go on a nationwide spending spree with our guide to some of the best shops in Zurich, Bern, Geneva and Lausanne – from famous department stores to local legends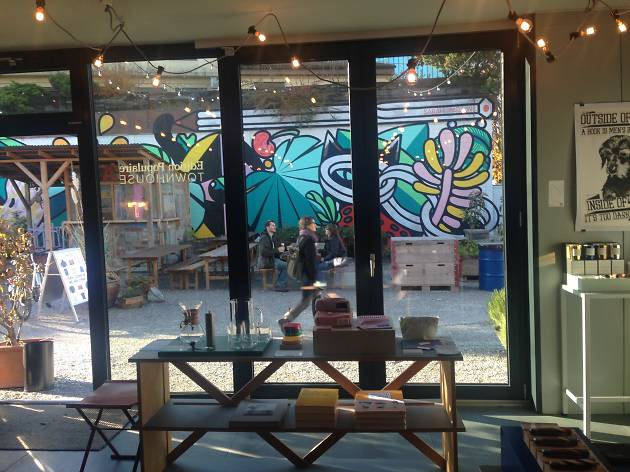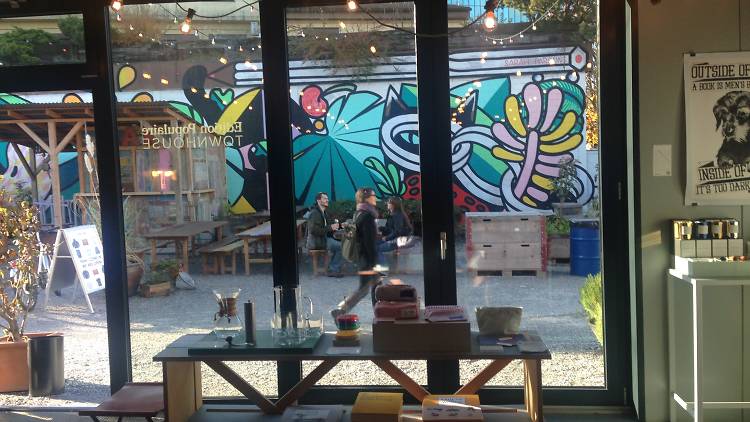 Zurich
Specialising in the quirky, the extraordinary and - of course - the namesake limited stock, this little concept store tucked into a back alley of the old town offers a varied wonderland of goods, from hand-made gardening tools to porcelain jewellery.
Read more
Switzerland is of course associated with luxury watches but it's somewhat surprising to discover that none are made in Zurich. Watch entrepreneur Daniel Dreifuss, one of the most charismatic characters you can meet in the city, is the founder of Maurice de Mauriac, the only watch brand made in Zurich.
Read more
Instant interior refreshment is what Harrison Spirit offers. Got a boring but pretty sofa in grey, beige or navy? Then get some colour into your front room with some of the crazy cushions this little shop has on offer.
Read more
This back street boutique has a touch of cult Paris store Colette about it, where you can find all manner of products and clothing with a hip edge.
Read more
Hindu statues, large wooden furniture pieces and beautiful glassware were all discovered on the many trips that Simon Wirth and Susanne Schmid have taken to India throughout the past few years.
Read more
This newly expanded shop off Schaffhauserplatz is not simply a second hand shop - it's a 'curated' second hand shop. The owners personally select what they put on display and only what they consider to be fashionable, stylish and contemporary ends up on their shelves.
Read more
Show more
Lausanne
On Wednesdays and Saturdays Lausanne's pedestrian streets take on a pleasing bustle with the arrival of the market.
Read more
One of Lausanne's best chocolatiers, Durig occupies two shops in the city, but this is the original one, where the chocolates are made on site.
Read more
A great place for picking up an original gift, Particules en Suspension (which also owns the nearby Particules Fines) comprises two levels of gadgets, trinkets, books, cards, kitchenware, t-shirts and baby gifts.
Read more
This lovely boutique and gift shop is a delight for anyone who likes retro style and patterned fabrics.
Read more
Drawing on the pleasing but rather tenuous link between fairycakes and fairytales, this idiosyncratic place is part cupcake bakery, part t-shirt shop with a princess theme.
Read more
Appropriately housed in one of the former warehouses in trendy Le Flon, this is a temple to trainers.
Read more
Bern
Known lovingly by Bern's fashion crowd as "Mapi", Maria Pia Amabile is a Swiss-Italian fashion designer with an energetic enthusiasm that breathes life into her ready-to-wear collections.
Read more
Bernese fashion designer Susanne Pfeffer's label, 2ème Étage, comprises bold pieces that are at once eye-catching and stylish.
Read more
To get the look of a Bern local, a Fiona Losinger leather bag will serve you well.
Read more
The vibrant fabric collections sold in Bernese boutique Ooonyva are based on influences as diverse as artists including Frida Kahlo, places like Pellon's native Lyon and topics such as the seven biblical sins.
Read more
Bern designer Debora Rentsch knows that beautiful basics are the key to any outfit, and has created a label around this concept.
Read more
The Peter Hahn brand specialises in high-quality women's fashion and men's clothing and stocks designs that are heavy on silk, cashmere and cotton.
Read more
Show more