Video of pro skier jumping off the edge of Matterhorn will make your palms sweaty
Watch the amazing footage of professional skier Nicolas Falquet navigating along a cliff edge and skiing down the Matterhorn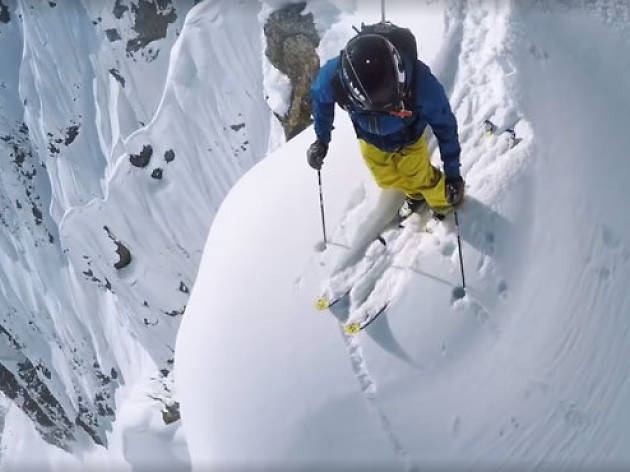 The Matterhorn is one Switzerland's most iconic mountains, with it's steep slopes and triangular shape representing the power of nature. But even with its imposing form, there are some willing to risk their lives to conquer the mountain.
Harrowing footage shot by professional skier Nicolas Falquet shows him precariously navigating along the Matterhorn's high altitude cliff edge in order to find a spot to ski down from.
Nicolas Falquet au Sommet du Cervin! :) / Nicolas Falquet on the Top of the Matterhorn! :)Bonjour à tous! Si le cœur vous en dit, nous vous invitons à venir liker la page! Vous êtes les bienvenus! Posted by I Love Switzerland! on Wednesday, 9 March 2016
Although the mountain is 4,478 metres tall, it's not clear how high the skier is in the video. We're betting that for most people, the video itself enough to induce vertigo.
38-years-old Frenchman Falquet has been shooting ski videos for past 10 years, with this one clip becoming an online hit, garnering nearly 400,000 views on YouTube and nearly three million views on Facebook.
If this has made you feel adventurous for some high altitude fun, check out our handy guides:
Things to do around Matterhorn
Find more great things to do