Video of pro skier jumping off the edge of Matterhorn will make your palms sweaty
Watch the amazing footage of professional skier Nicolas Falquet navigating along a cliff edge and skiing down the Matterhorn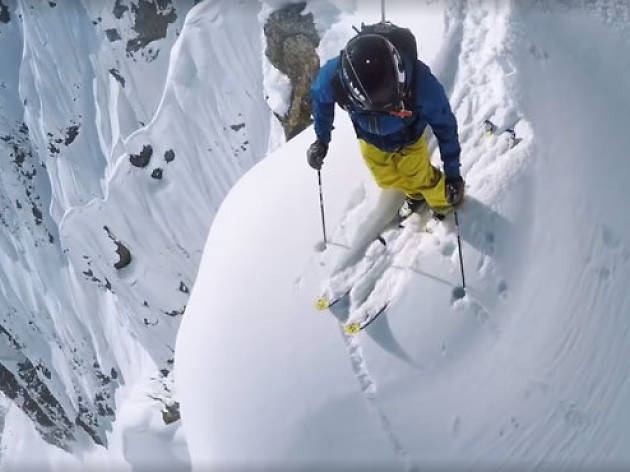 The Matterhorn is one Switzerland's most iconic mountains, with it's steep slopes and triangular shape representing the power of nature. But even with its imposing form, there are some willing to risk their lives to conquer the mountain.
Harrowing footage shot by professional skier Nicolas Falquet shows him precariously navigating along the Matterhorn's high altitude cliff edge in order to find a spot to ski down from.
Nicolas Falquet au Sommet du Cervin! :) / Nicolas Falquet on the Top of the Matterhorn! :)Bonjour à tous! Si le cœur vous en dit, nous vous invitons à venir liker la page! Vous êtes les bienvenus! Posted by I Love Switzerland! on Wednesday, 9 March 2016
Although the mountain is 4,478 metres tall, it's not clear how high the skier is in the video. We're betting that for most people, the video itself enough to induce vertigo.
38-years-old Frenchman Falquet has been shooting ski videos for past 10 years, with this one clip becoming an online hit, garnering nearly 400,000 views on YouTube and nearly three million views on Facebook.
If this has made you feel adventurous for some high altitude fun, check out our handy guides:
Things to do around Matterhorn
Zermatt's Matterhorn Glacier Paradise network of mountain lifts connects the Valais resort with the highest cable car station in Europe (3,883 metres above sea level). During the 45-minute journey by gondola then cable car, which transports you across glacial crevasses, you can listen to commentary about the engineering work, as well as take photos of famous summits such as the Matterhorn and Weisshorn – there are 38 four-thousanders in the area.
It's all in the name: Zurich burger restaurant Heidi & Tell is full of Swiss clichés, but not to embarrassing effect. Instead, there's an edge to the Matterhorn illustration etched onto the wall and the slick wooden benches draped with fur throws. But if that sounds too twee for you, go instead for the burgers. A focus on quality over quantity means a limited menu made up of fresh vegetables, homemade bread, grilled Swiss meat and mountain cheese – all free from preservatives and flavour enhancers. It's about as far from the greasy burger stereotype as you can get. Wash it all down with a beer from the restaurant's vast selection. Reservations not possible.
Zermatt is the highest resort in Europe and the place to come for scenic skiing – at every turn, vistas of the mountains remind you that the long journey up to the resort is worth it. Almost as soon as you arrive, the charm of the town and the Matterhorn skyline will make you warm to Zermatt. It is an all-year round ski destination thanks to the adjacent glacier and is rated one of the most snow-sure destinations. A sunny climate and the chance to ski into Italy on your daily runs are added bonuses. The area is also a renowned winter hiking destination. The town itself has plenty going on – there's a thriving gourmet restaurant scene, après-ski for young and old alike, and a welcoming atmosphere that's as typically Swiss as they come.
Show more
Find more great things to do
The Alps are Switzerland's outdoor playground and it's no secret that this small country is home to an amazing choice of ski resorts – the snowy shenanigans don't stop at Davos, Verbier and St. Moritz.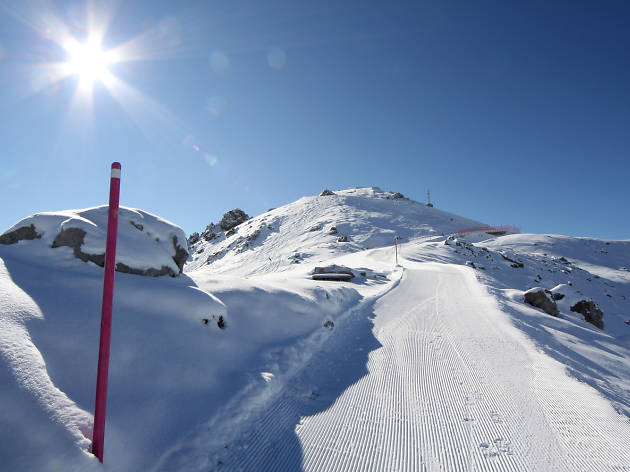 Here's our guide to some of the coolest things to do and places to be this winter in Switzerland.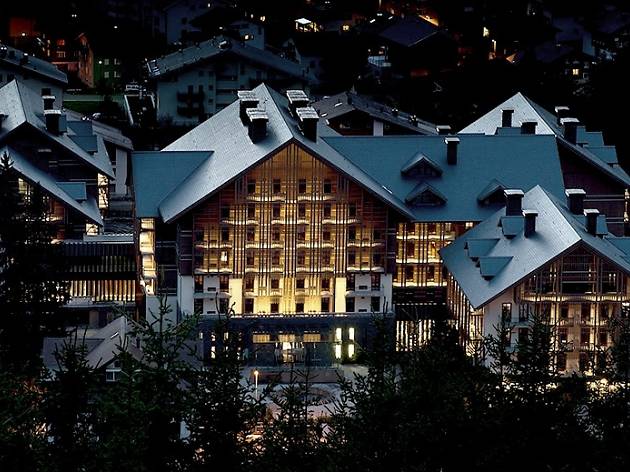 Looking for a great getaway this spring ? We've partnered with Premium Europe to showcase some great places to stay in Switzerland, with up to 50% discount for Time Out users.