Switzerland train trips – 3 essential experiences
Planning to travel across Switzerland by train? Here is our selection of some of the most stunning and unique train experiences in the country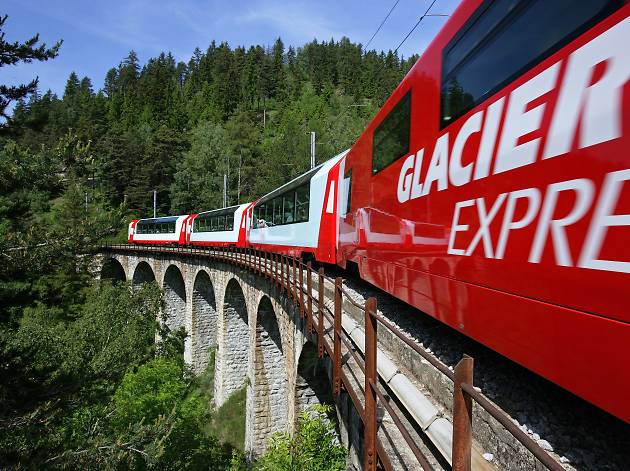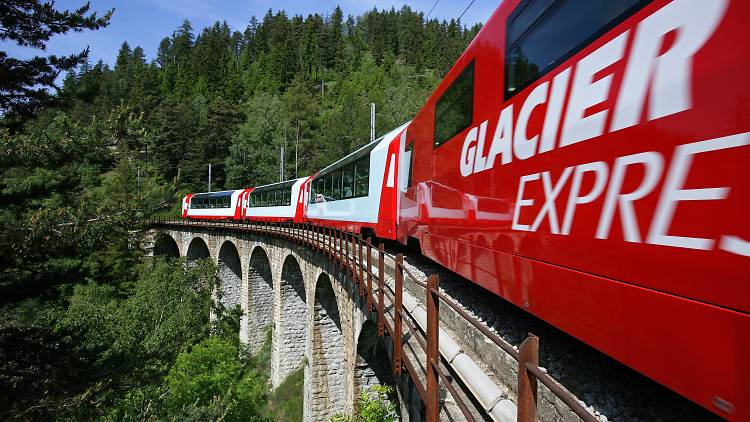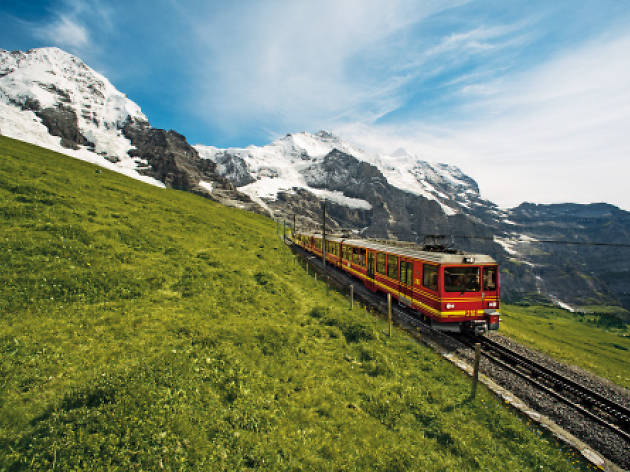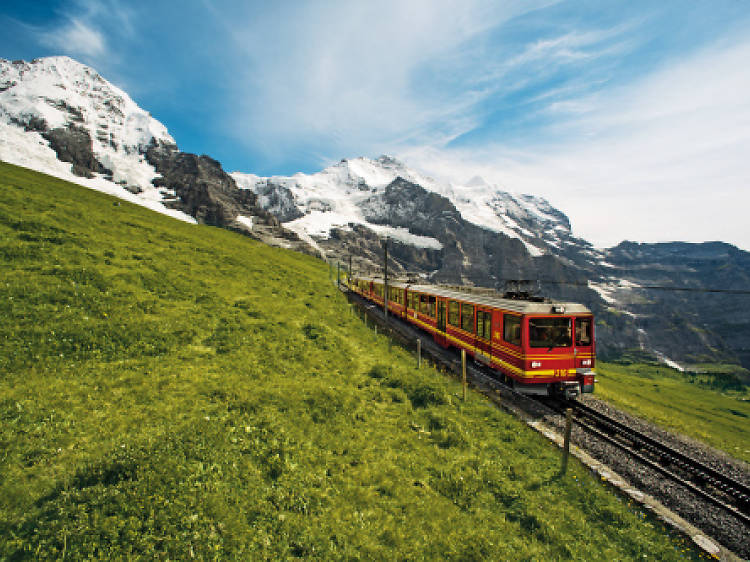 Towering above Switzerland at 3,454 meters, this is the highest train station in Europe. Nestled at the foot of the Jungfrau summit and surrounded by the largest glacier in the Alps, Jungfraujoch has been a top Swiss attraction since the station's completion in 1912. To complement the spectacular views on offer, there are a number of restaurants and cafes dotted around the site, but be prepared for the premium costs that you might expect from businesses operating in such a remote location. Tunnels connect the station to other attractions atop the Bernese Alps, such as the Sphinx observation, one of the highest observatories in world. If the unfortunate happens and visibility is limited, there's also the Ice Palace and Ice Gateway to keep you busy, as you navigate around man-made ice structures that resembles something out of a villain's lair from a Bond film. Bearing in mind that the air is thin, the temperatures stay cold, and the train ride from Kleine Scheidegg takes two-and-a-half hours, Jungfraujoch is an attractions that's worth the journey.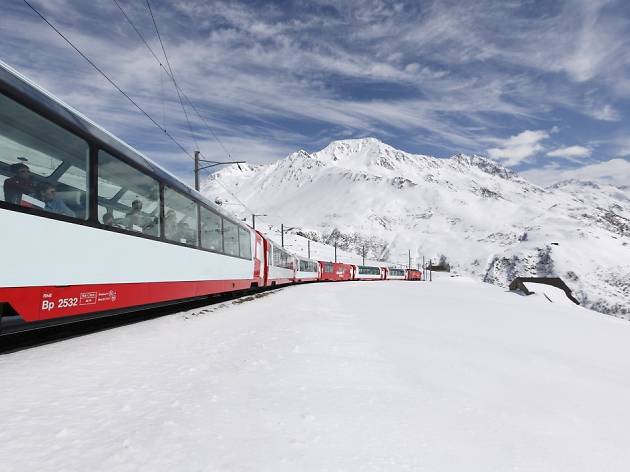 Zooming along the south of Switzerland is an express ride that is as one for the journey as much as the destination, ploughing through 91 tunnels and crossing 291 impressive bridges. In fact the Glacier Express is considered to be the slowest express service in the world, clocking an epic 7½ hours for 167 miles between Zermatt and St. Moritz. But the payoff comes in the jaw-dropping views that glide past you as the train descends down to 650 meters above sea level and then climbs up to 2033 meters in one sitting. It's then no wonder why Glacier Express has gone the extra mile in ensuring a comfortable ride, with pneumatic suspension and ergonomic seats fitted in carriages with panoramic views. So as the mesmerising scenery of Switzerland's natural wonders, such as Swiss National Park and Matterhorn, pass by, there's also an option for the on-board catering, with a three-course meal costing an additional €35.50. Be aware that you must book your ticket 90 days in advance of travel.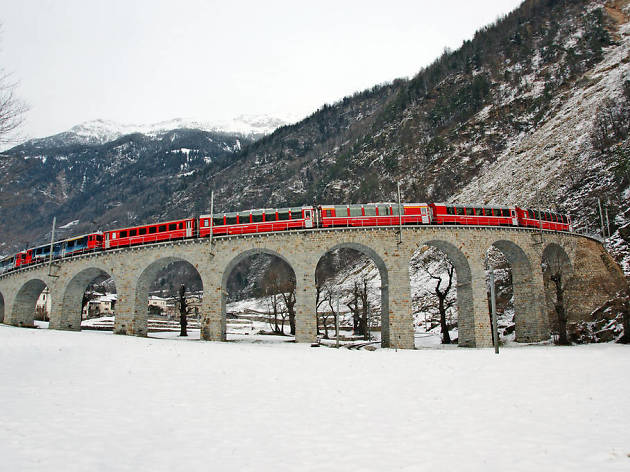 There are train rides that pass through UNESCO World Heritage Sites, but for Bernina Express it actually runs on one! The Bernina line that service the South-East corner of Switzerland is wonder of civil engineering, and as the accolades states, it is a marvel to experience. The express starts from Chur and winds down to the Italian border town of Tirano in around 4 hours. Passing through glaciers and mountain passes, Bernina Express stops by skiing hot spot towns like St. Moritz, Preda and Davos Platz. The carriages come with panoramic views and a minibar on-board offers refreshments. The Bernina Express comes with a strict reservation policy of three month advance booking, so book ahead if you want to catch a mountain ride through the rugged Swiss landscape.
More to explore