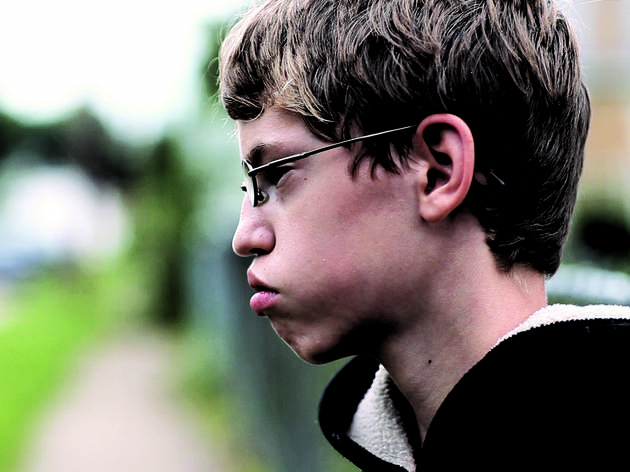 Time Out says
It doesn't take a vivid imagination to guess the daily torments 12-year-old Alex might experience: a skinny, socially awkward seventh-grader in Sioux City, Iowa, he unintentionally invites abuse from his middle-school peers. Once he boards the morning bus, students steal his glasses, stab him with pencils, bang his head against the back of his seat and threaten to beat the snot out of him. Then he arrives at school, and his day gets worse.
Bully does not offer any celebrity narration, cutesy animated vignettes or pop-psychology Dr Phil clips; it concentrates more on effects than causes, using an often powerful, no-frills observational style to capture this social ill. There are other stories that filmmaker Lee Hirsch touches upon – including glancing, halfhearted nods to the experiences of a young African-American female and an ostracized lesbian, as well as two gut-wrenching tales involving suicide. But he's conspicuously drawn to Alex's victimisation, portraying him as the poster boy of an out-of-control bullying epidemic in middle America.
After we witness a particularly damning encounter between Alex's parents and an epically ineffective principal, Bully's focus shifts toward a Stand for the Silent rally – and that's when the film's real aims become clear. This antibullying advocacy group could not be more well intentioned or needed, but suddenly, the sneaking suspicion that you've merely been watching an extended PSA for the grassroots organisation starts to take hold. Awareness will be raised – which doesn't mean Hirsch hasn't delivered the artiest infomercial ever.
Details
Release details
Rated:
M
Release date:
Thursday August 23 2012
Duration:
98 mins
Cast and crew
Director:
Larry Clark
Screenwriter:
Roger Pullis, Zachary Long David McKenna
Cast:
Leo Fitzpatrick
Brad Renfro
Nick Stahl
Nathalie Paulding
Kelli Garner
Michael Pitt
Daniel Franzese
Bijou Phillips
Rachel Miner

Users say