Heads up! We're working hard to be accurate – but these are unusual times, so please always check before heading out.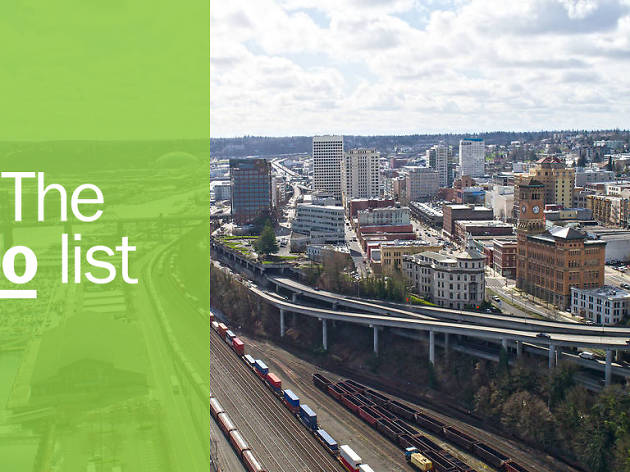 The 10 best things to do in Tacoma
Find the top things to do in Tacoma, Washington; filled with family-run eateries and historic spots to uncover
When you visit the third-largest city in Washington State, you're in for an exciting mixture of old and new. Tacoma is home to repurposed historic buildings, family restaurants passed down through generations, and modern arts celebrated on the waterfront. Be sure to nibble on local salmon and fresh catches from Puget Sound and the Pacific, and take in gorgeous views of Mount Rainier National Park. Plan your next visit to this old port town with our list of top things to do in Tacoma, WA.
Done something on this list and loved it? Share it with the hashtag #TimeOutDoList and tag @TimeOutEverywhere.
Find out more about how Time Out selects the very best things to do all over the world.
Best things to do in Tacoma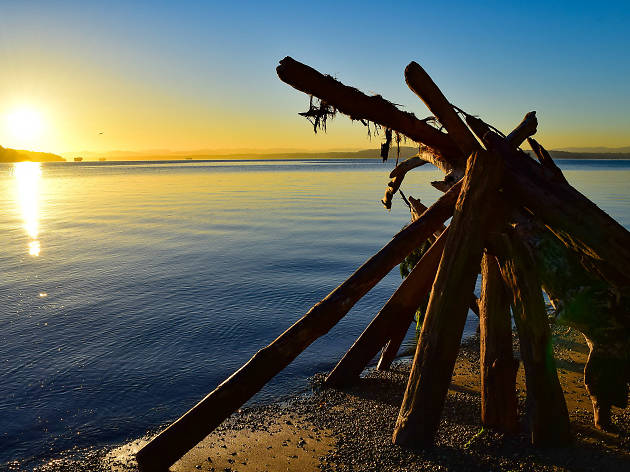 What is it? A 760-acre metro park with old-growth forests, saltwater beaches, and family attractions.
Why go? Soak up the sun at Owen Beach, where harbor seals gather, and you'll get a lovely view of Vashon Island. Follow the trails to admire the forests or stroll through the Japanese garden to see cherry trees and a tea house. Then visit the only combined zoo and aquarium in the Pacific Northwest.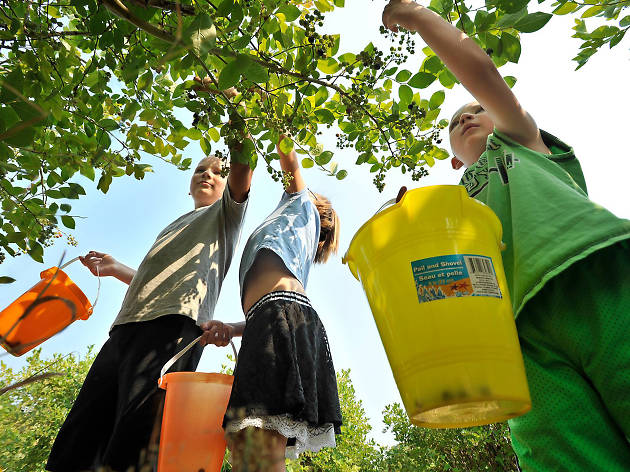 Photograph: Russ Carmack
2. Charlotte's Blueberry Park
What is it? A public farm within the city limits with free blueberry picking.
Why go? Metro Parks Tacoma manages and preserves this neighborhood farm of more than 3,000 blueberry bushes. The farm began in 1952, formerly as Berg's Blueberry Farm, and now visitors can stroll through picking unlimited blueberries – for free! You'll find five varieties of berries, with prime picking season taking place July through September.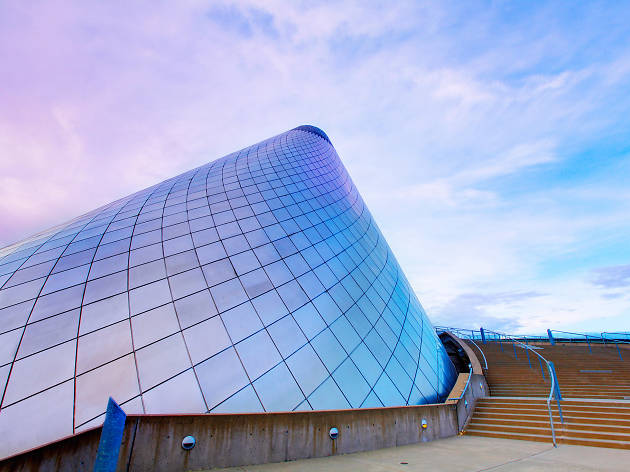 What is it? A 75,000 square foot museum dedicated to fine arts using glass as a medium.
Why go? Renowned glass sculptor Dale Chihuly was born in Tacoma and you'll encounter examples of his stunning work along the Chihuly Bridge of Glass, which connects the museum to downtown. Throughout the galleries, a number of glass artists are represented with permanent and rotating exhibits. Visit the Hot Shop to watch visiting artists transform molten glass into works of art.
What is it? A historic brick firehouse transformed into a brewery.
Why go? Built in 1907, this old firehouse was once home to Tacoma's last horse-drawn fire wagon and used as battalion headquarters. Restored and repurposed first as a tavern in 1972, Engine House No. 9 later became Tacoma's first craft brewery in 1995. It's been recognized as a top mid-size brewery ever since.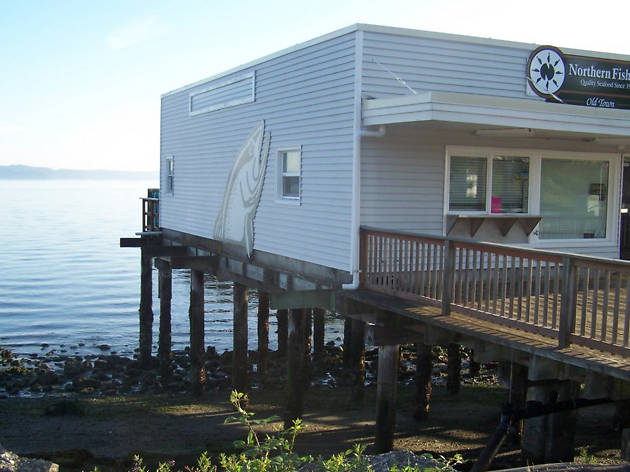 What is it? A casual walk-up eatery on the Old Town waterfront with fresh daily catches.
Why go? This no-frills eatery is popular for hearty clam chowder, halibut fish and chips, and smoked salmon. Seating is available at picnic tables outside, offering waterfront views. Inside, visit the fresh fish counter for regional shellfish, Copper River salmon, and house-made fish dips. Northern Fish has been family-owned for five generations of fisherman.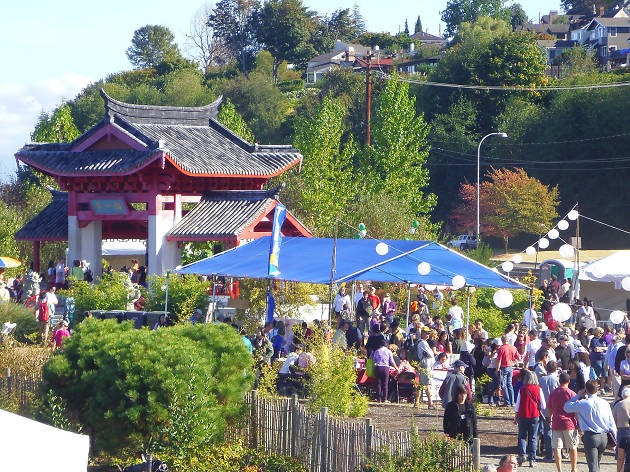 6. Tacoma Chinese Reconciliation Park
What is it? A waterfront garden with a pavilion donated by Tacoma's sister city Fuzhou, China.
Why go? Explore a dark part of Tacoma's history – and modern-day reconciliation efforts – at this waterfront Chinese garden. Take in gorgeous views of Puget Sound and the surrounding mountain ranges as you stroll through stone sculptures and pathways. Pause to visit the stunning Fuzhou Ting pavilion, donated by the city of Fuzhou. Tacoma Moon Festival is held here annually with free admission.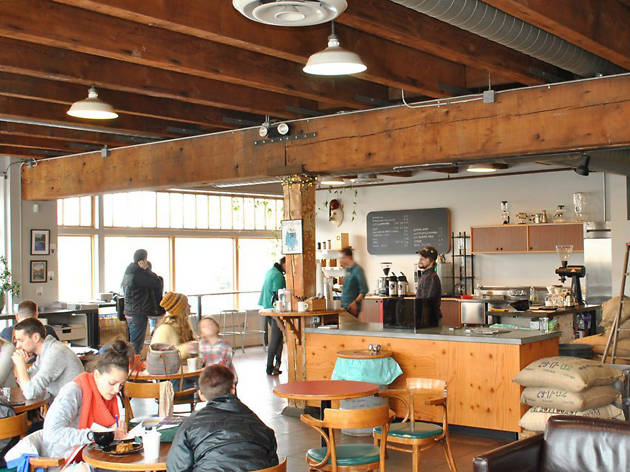 7. Bluebeard Coffee Roasters
What is it? An independent coffee roaster and café housed in a restored building in the North End.
Why go? Tacoma's 6th Avenue is a bustling hub of business by day, and eateries and nightlife by night. Bluebeard Coffee operates out of a revitalized brick building that's known for its warm community vibe. The large airy space is often packed with college kids and locals lounging with books. Sample cuppings are available while you watch the roaster at work.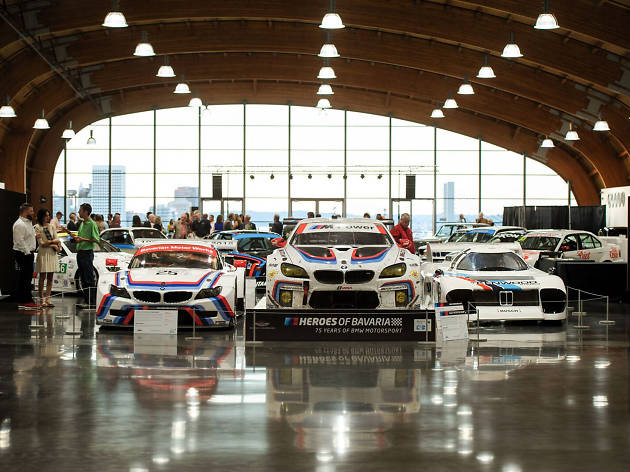 What is it? One of the top auto museums in the world, with rotating exhibits and special events.
Why go? Take a walk through more than 100 years of automobile history. Get close-up views of Ford Model Ts, classic muscle cars, and so much more with hundreds of vehicles on display. Many of the cars on exhibit were donated by the family of local entrepreneur Harold LeMay, known for owning one of the largest private car collections in the world.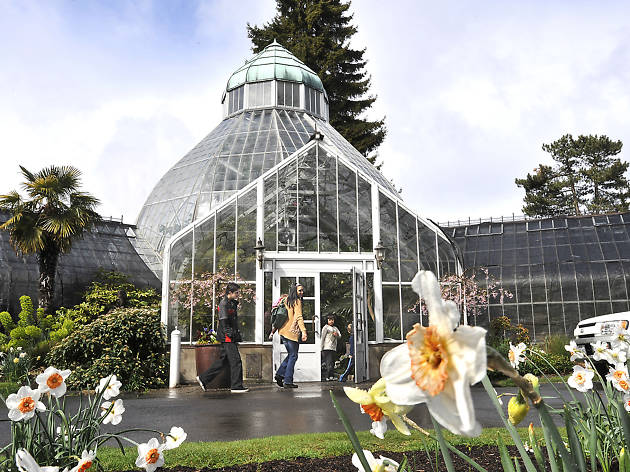 Photograph: Russ Carmack
9. WW Seymour Botanical Conservatory
What is it? A historic glass conservatory with hundreds of regional and tropical flowers and plants, located in Wright Park.
Why go? Open since 1908, this Victorian-style conservatory, with its 12-sided dome, is made of more than 3,000 panes of glass. Explore the flora collection, sign up for mindfulness and meditation workshops, or enjoy the monthly concert series featuring acoustic musicians.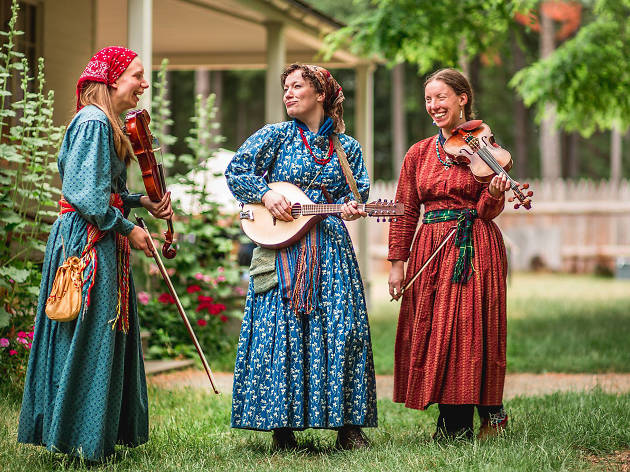 10. Fort Nisqually Living History Museum
What is it? A National Historic Landmark and interactive museum preserving a nineteenth-century trading post.
Why go? See what life was like here in the 1850s, before Washington became a state, at the Hudson's Bay Company fur-trading and farm post. Some of the buildings are the oldest standing structures in Puget Sound. Staff and volunteers dressed in period clothing demonstrate blacksmithing, sewing, and basket-making.