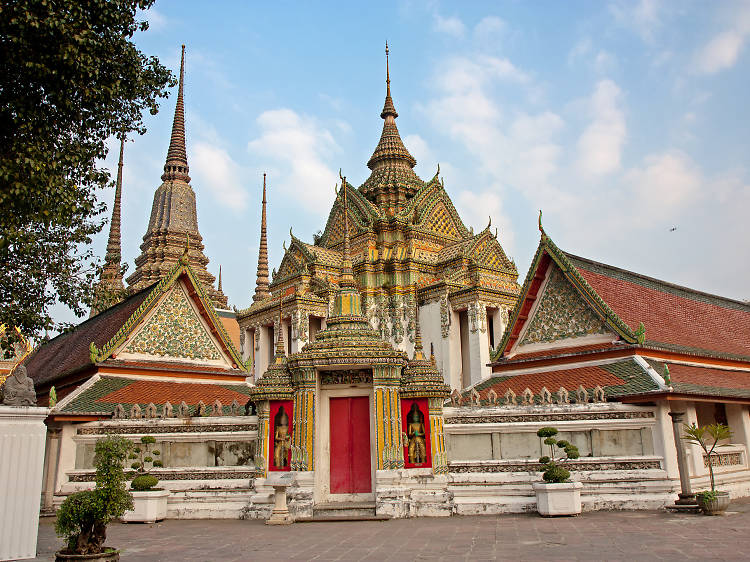 Photograph: Courtesy CC/Flickr/Andrea Schaffer
1.

Get a foot massage at Wat Pho, Bangkok's oldest temple complex
Where is it? Bangkok
What is it? A sprawling and serene Buddhist temple complex in Bangkok's historic district (Rattanakosin) whose gilded, mega-long reclining Buddha leaves tourists and pilgrims in awe.
Why go? Beyond being Bangkok's oldest and largest temple complex with more than a thousand stupas, the otherworldly Wat Phra Chetuphon, commonly known as Wat Pho, has the largest collection of Buddhist images in Thailand, including its 150-foot long reclining Buddha (the world's biggest), and is the earliest center for public education. At the top of many must-see lists, it doesn't disappoint.
Time Out tip: Upon arrival, head directly to the pavilion where Wat Pho's Traditional Thai Massage School is situated and sign up for a foot or body massage as there's usually a wait (better yet, call ahead). The school also offers week-long courses in Thai massage, which travelers can take. If you're looking for something more private or upscale, try the local approved Health Land Spa.