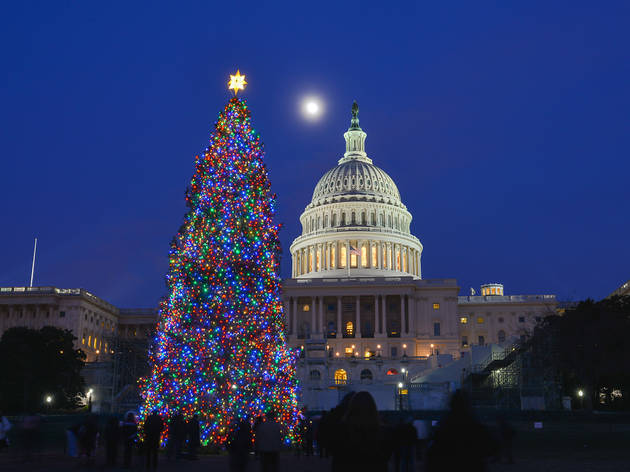 The 10 most iconic Christmas trees in the world
From New York's Rockefeller behemoth to Moscow's fairytale firs, these are the Christmas trees that get people talking every year
Sorry to break it to you, but that mega-fir you just splashed out on? Really bad effort. It is, in fact, tiny. At least, it is when you compare it with the many thousands of gargantuan specimens that tend to light up public spaces in major cities across the world at this time of year.
So which of the world's Christmas trees are the most iconic of all? Does your home city have a bauble collection of truly epic proportions? We can tell you right now, because a popularity index from community craft website DIYS has just ranked some of the most famous firs according to a mix of factors including Instagram hashtags and global Google searches. And because size is all-important, the DIY website also took into account tree height and the number of baubles needed to decorate them.
The results include some obvious shouts – Rockefeller Center, Trafalgar Square – but also a few surprises. So from Rio's floating fir to the fairytale scenes in Moscow's Red Square, here's the full list of the world's ten most iconic Christmas trees. Commiserations, and who knows: maybe your wee sapling will make the cut next year.
RECOMMENDED: 7 December holidays that make winter brighter around the world
The world's most iconic Christmas trees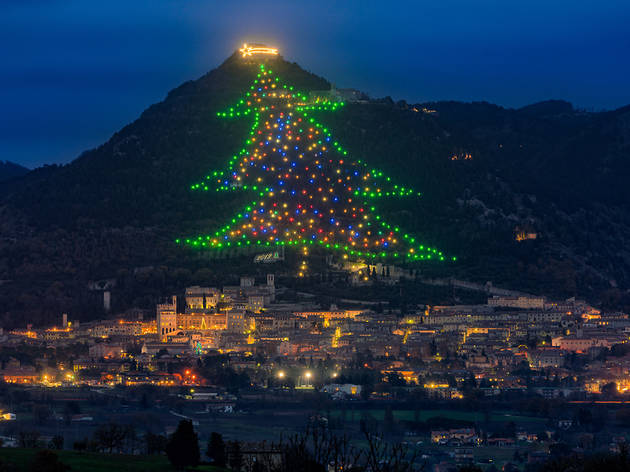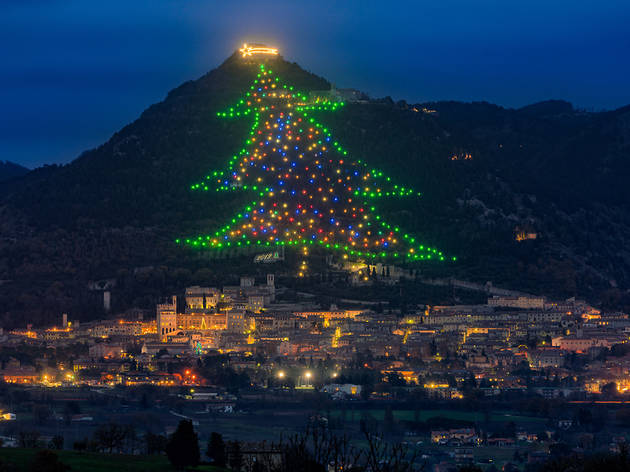 Photograph: Shutterstock
Okay, it's not strictly a tree. It's a load of lighting installed on the slopes of Mount Ingino outside the city of Gubbio, in Umbria, every year. But it certainly looks like a Christmas tree, and is hands down the tallest on this list. That makes it incredibly iconic. First place!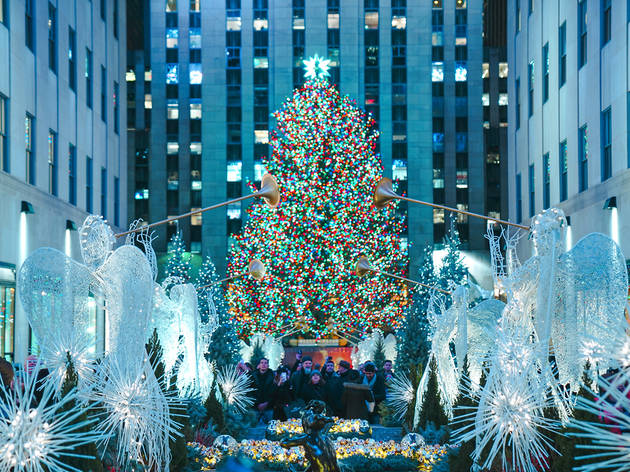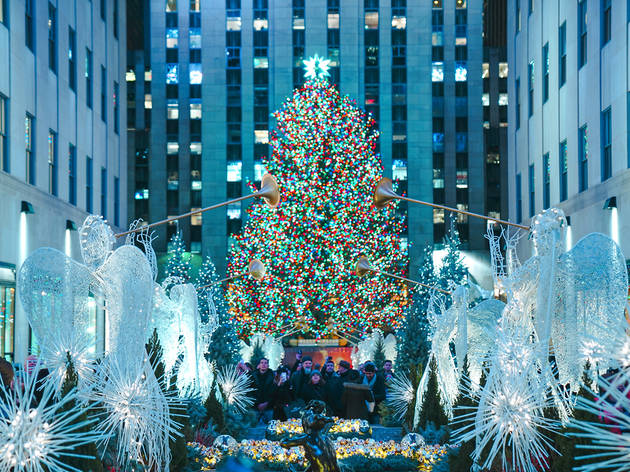 Photograph: Pe Dra / Shutterstock.com
2. Rockefeller Center, New York
This tree shoots up amid the sprawling Rockefeller complex every year. There are some 54,000 'Rockefellerchristmastree' hashtags currently on Instagram. Very iconic.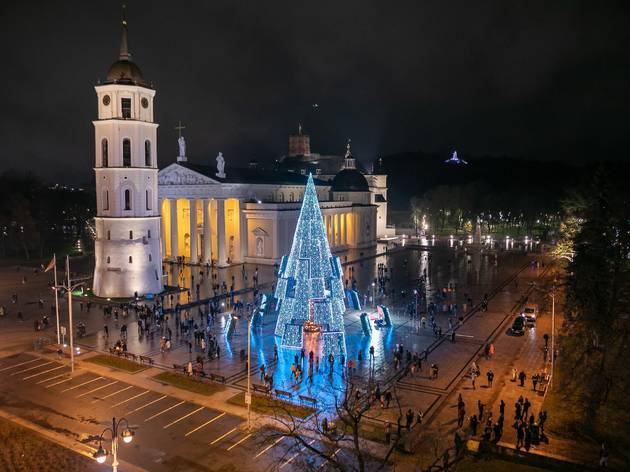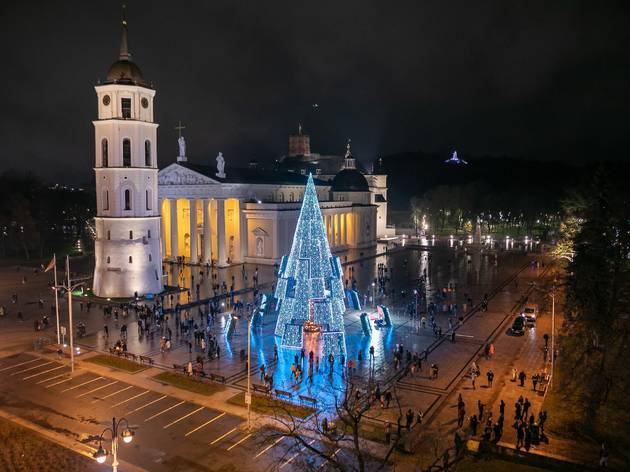 Photograph: Saulius Ziura
A lesser-known choice that, for a brief period each year, becomes one of Lithuania's major tourist attractions, the Christmas tree in Vilnius's Cathedral Square oftens wins awards for its dazzling light displays.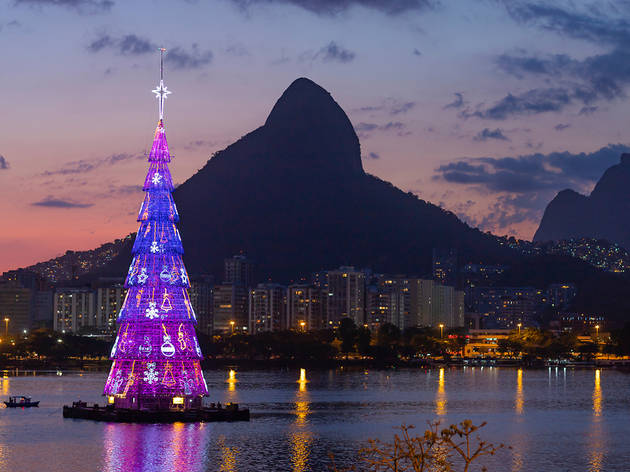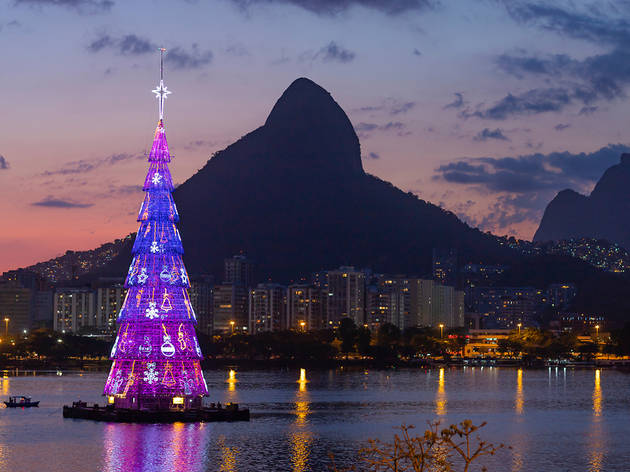 Photograph: ranimiro / Shutterstock.com
4. Rodrigo de Freitas Lagoon, Rio de Janeiro
The world's largest floating Christmas tree, in Rio de Janeiro's Rodrigo de Freitas Lagoon, usually soars 70 metres in the air and is lit up with nearly a million LED lights.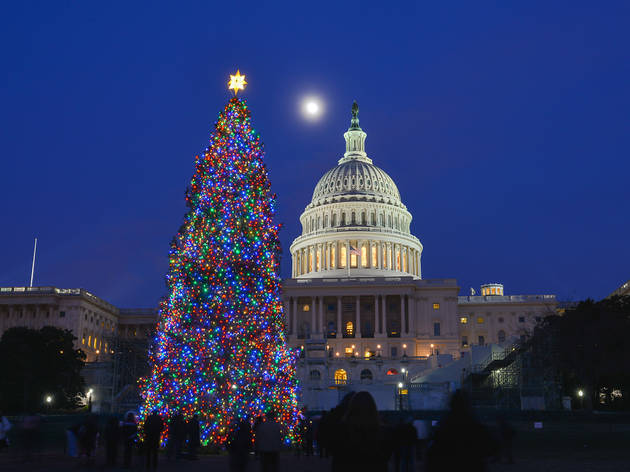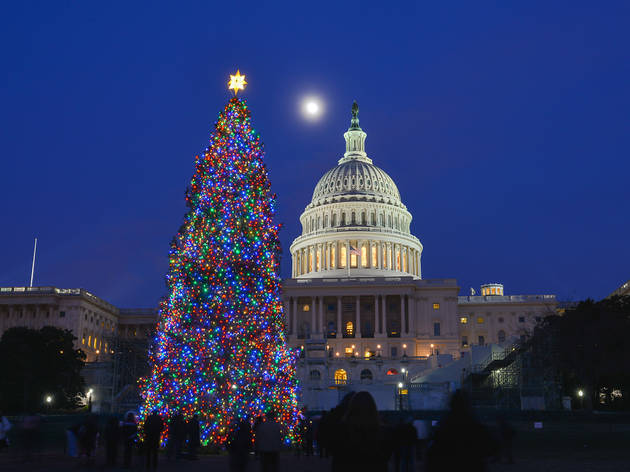 Photograph: Shutterstock
5. Capitol Hill, Washington D.C.
Every year since the mid-'60s, a big tree-lighting ceremony has taken place on Capitol Hill. The trees usually flash in every hue imaginable, and are always suitably OTT.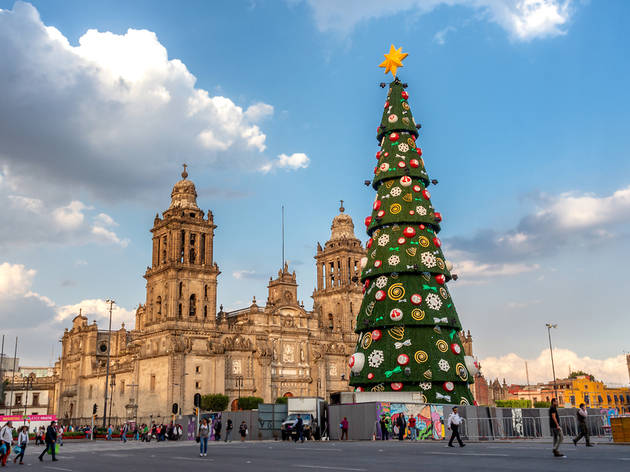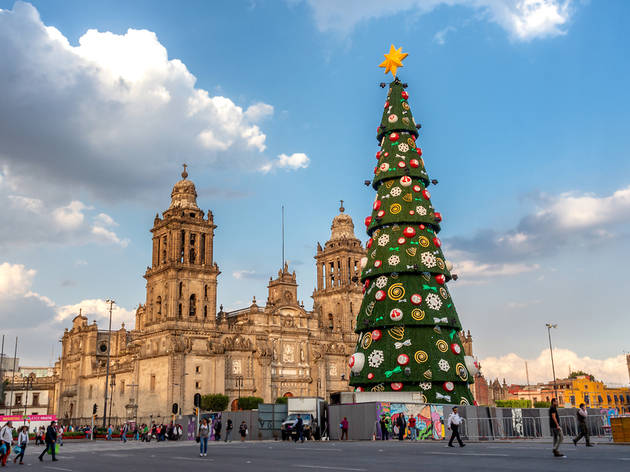 Photograph: Belikova Oksana / Shutterstock.com
Mexico City's major square is adorned in all manner of extravagant lighting and tinsel around Christmastime. At its centre, a 40-metre-high tree towers high above pretty much everything else.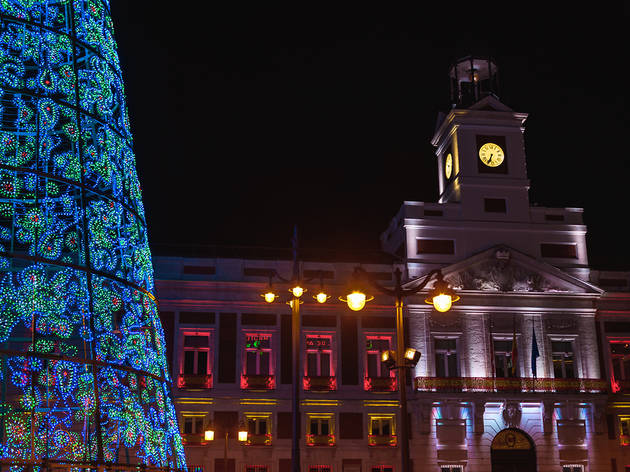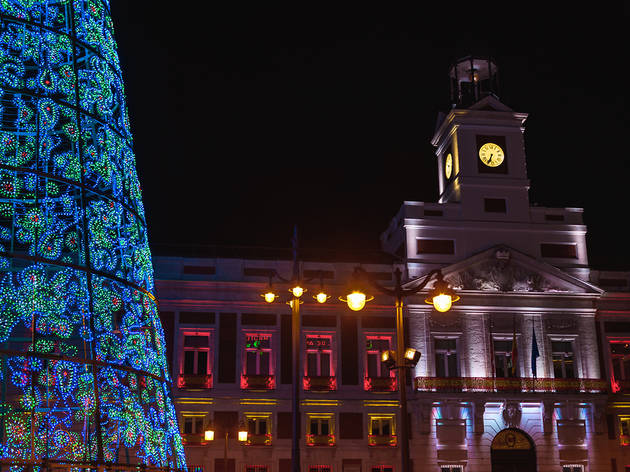 Photograph: Shutterstock
7. Puerta del Sol, Madrid
Visitors and locals alike flock to this regal square in the Spanish capital to check out its annual festive light display, which is always centred around a huge, resplendent tree.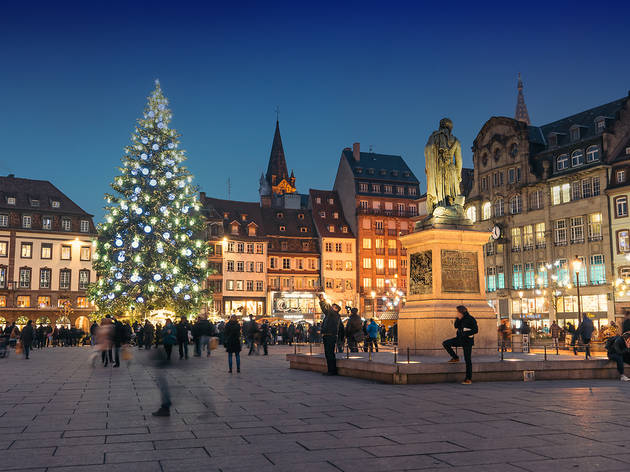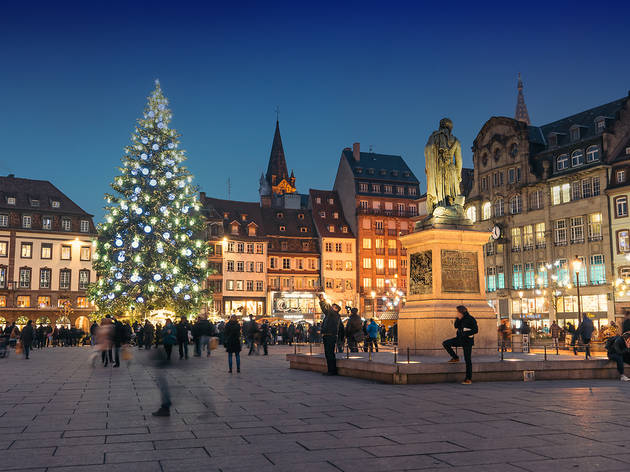 Photograph: HUANG Zheng / Shutterstock.com
The Christmas market of Strasbourg's Place Kléber is a mammoth attaction in itself, and then there's the nine-tonne, 30-metre-high tree that looms over it all. Howsabout a winter getaway here in 2021?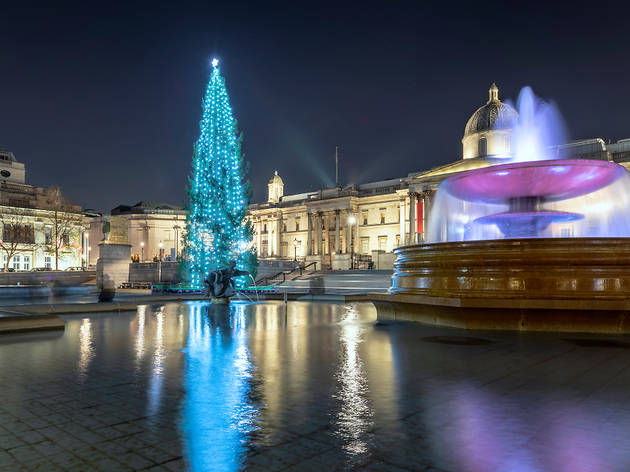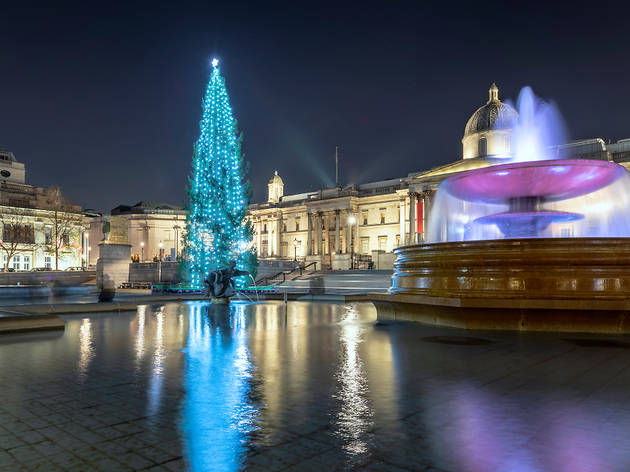 Photograph: Shutterstock
9. Trafalgar Square, London
Some 8,000 people Google 'Trafalgar Square Christmas tree' every month throughout the festive period – and for good reason: it's always friggin' beautiful.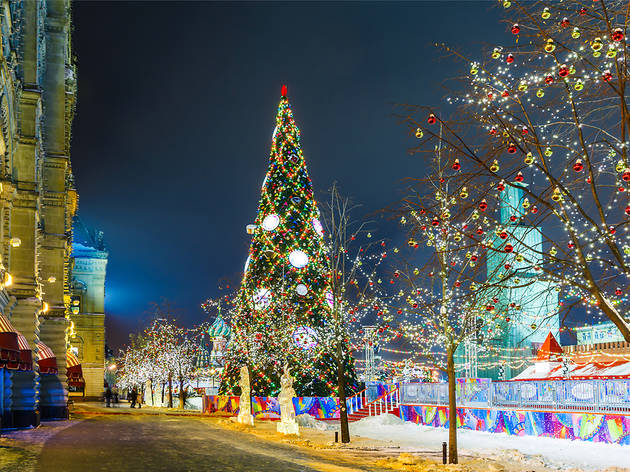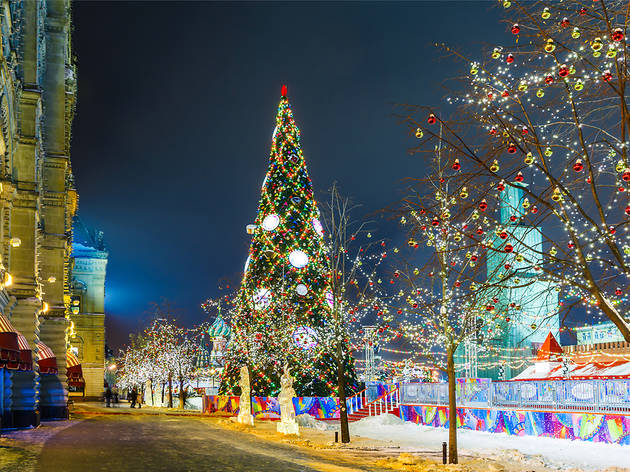 Photograph: Shutterstock
Red Square is undoubtedly the most Christmassy place to be in Moscow during winter: there's a massive ice skating rink, there's a festive market, and there's a big ol' tree too. It's almost like something from a fairy tale.
Find more festive inspiration
Need ideas for your virtual Christmas party? These online carol concerts, shows and Christmas concerts are 100 percent festive.
Best selling Time Out Offers